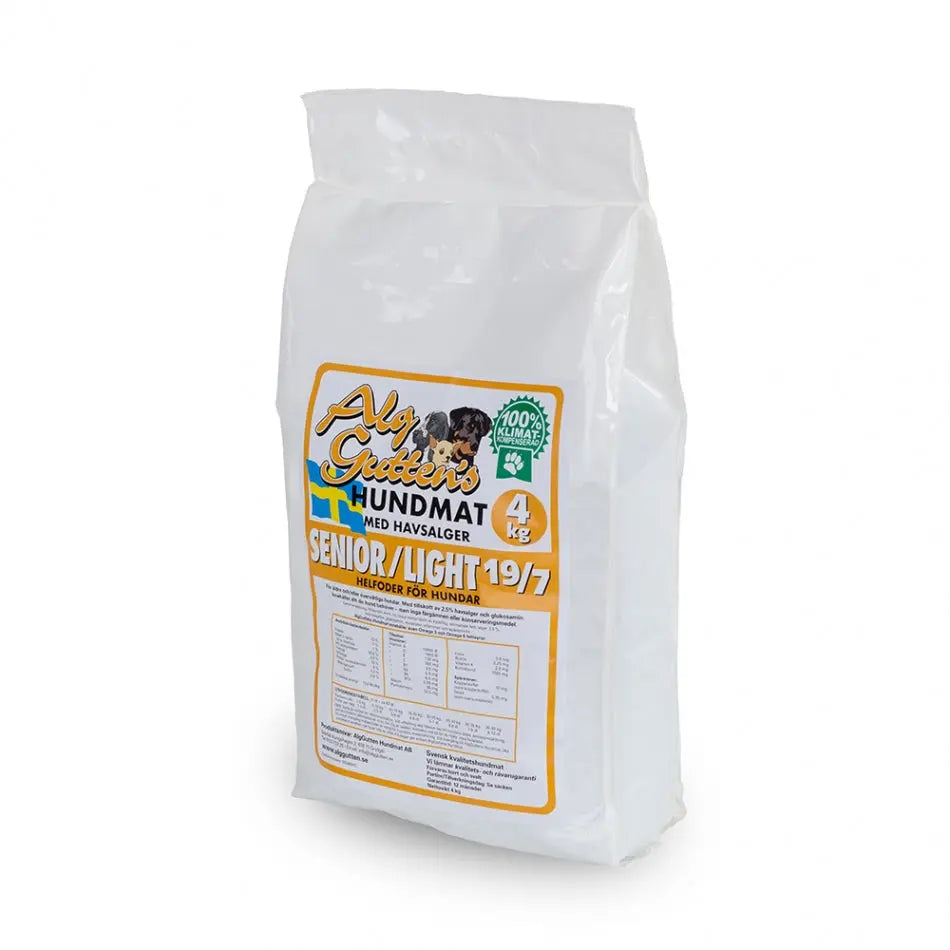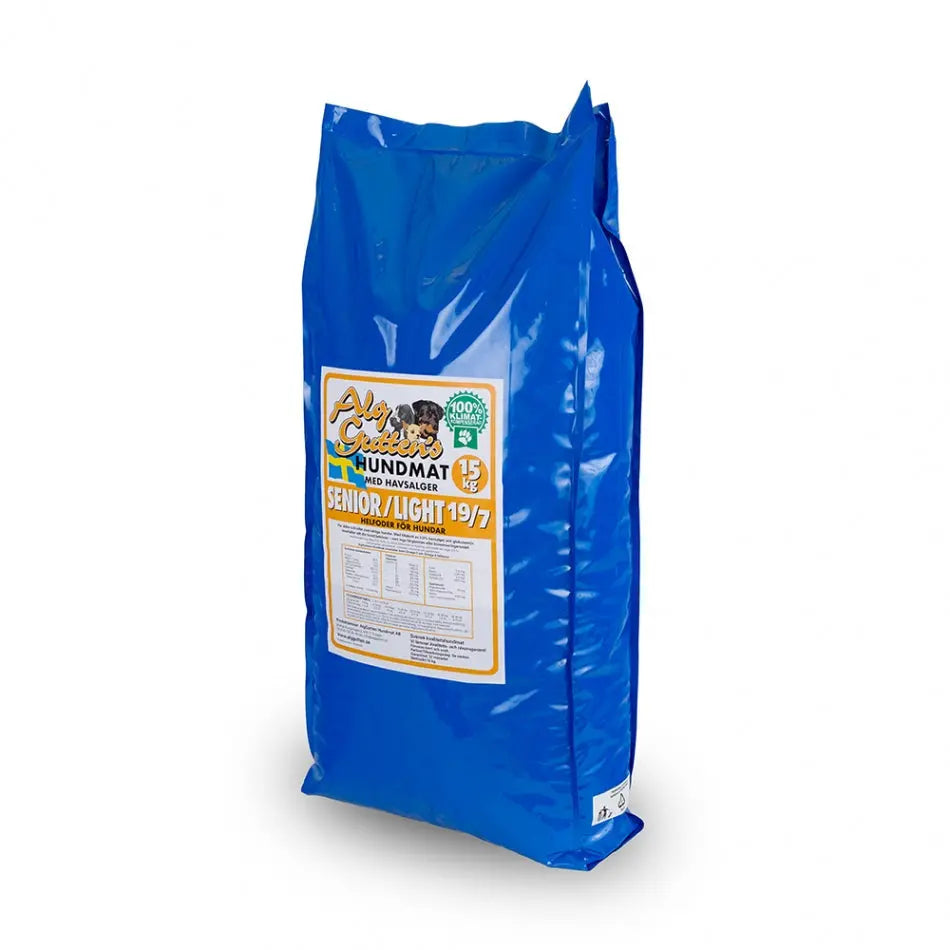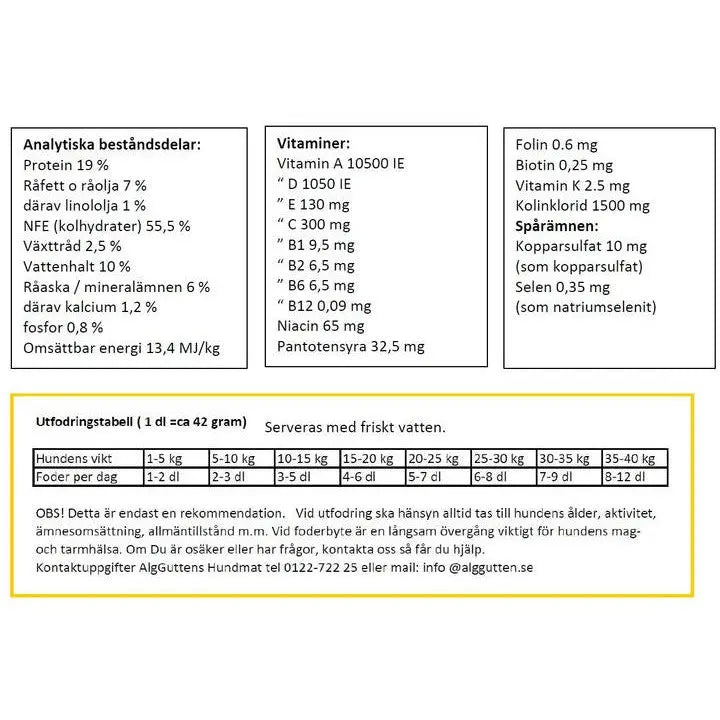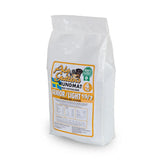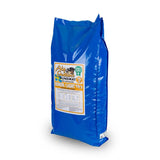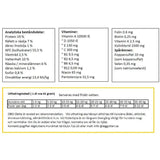 AlgGutten Senior/Light Dog food
Hundfoder
Description

AlgGutten Senior/Light is a premium complete food specially designed to suit dogs with a slightly lower energy requirement, for example dogs that tend to gain weight and older dogs.
Ingredients

Contents: Maize flour, barley, rice, dried chicken meat protein, animal fat, algae 2.5%, linseed expeller, glucosamine, minerals, vitamins and trace elements.
SENIOR/LIGHT is a premium complete food created to give your dog a long, healthy and active life. The levels of protein and fat are optimized to reduce obesity and provide older dogs with adequate nutrition and energy. It is gentle on the dog's digestive system.

Senior Light also has a higher content of vitamin C, which is beneficial for all dogs and especially the older dog, as the dog's ability to form its own vitamin C begins to decline around the age of 7.

The food contains seaweed that improves the dog's immune system and an optimal balance of Omega 3 and 6 fatty acids, which are important for promoting good joint health, as well as healthy fur and skin.

SENIOR/LIGHT has a supplement of 2.5% seaweed, glucosamine and contains 19% protein and 7% fat. Of course no dyes or preservatives.
Product reviews on Trustpilot
What do other customers think?