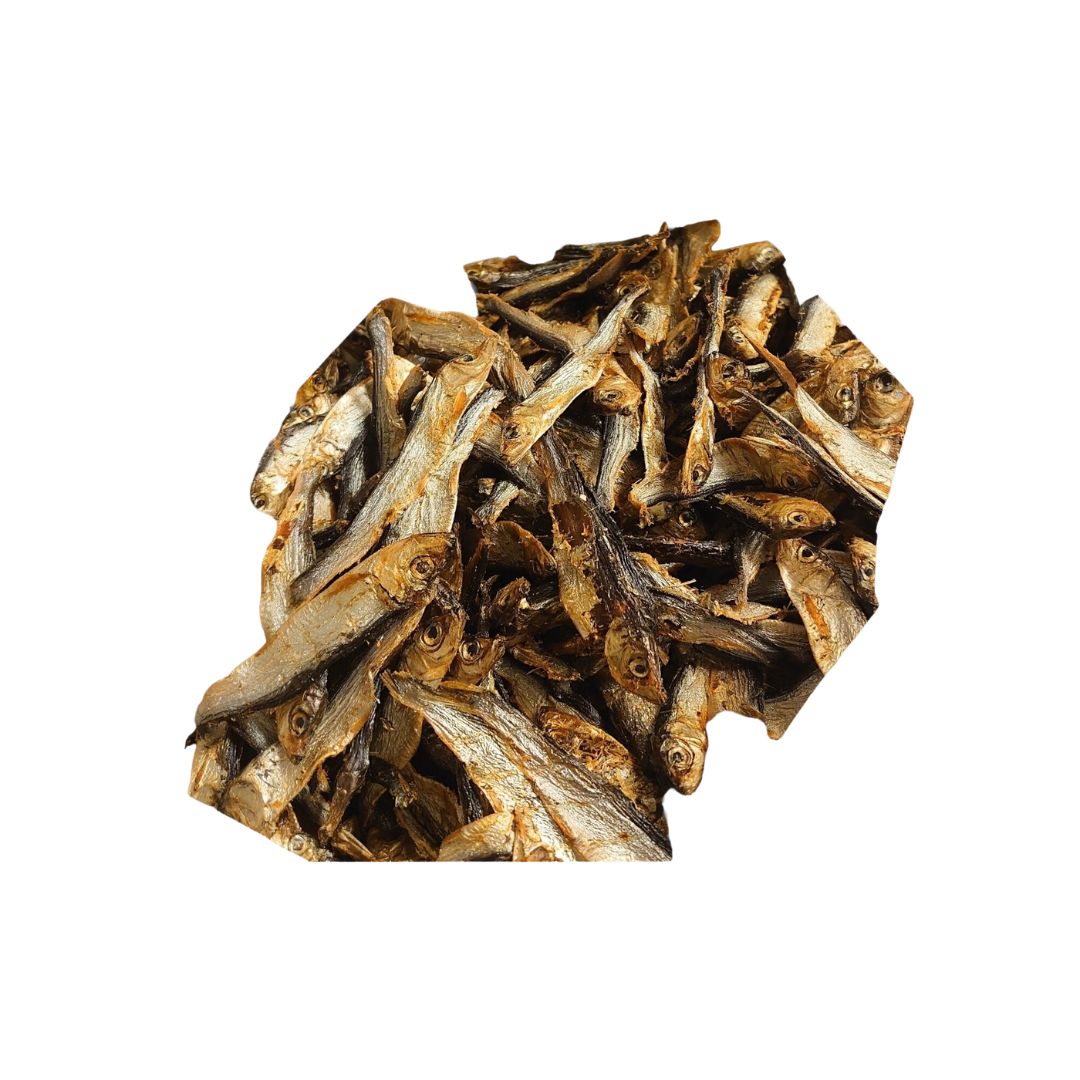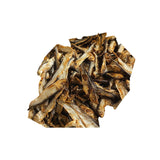 Alggutten's Sharp Herring
Hundgodis
Description

Alggutten sprats are a popular snack for many dogs.
Size guide

Length: 7-13 cm Width: 1.5-2 cm Weight (5 pieces): 8-10g
Ingredients

Composition: 100% dried sprat

Analytical Components:
Crude protein: 67.10%
Raw ash: 10.60%
Crude fat: 10.60%
Crude fiber: 0.30%

Origin: North Sea
Herring is considered beneficial for dogs due to its high content of omega-3 fatty acids, vitamin D and proteins.

Omega-3 fatty acids help promote healthy skin and coat, and can also help reduce inflammation in the body.
Vitamin D is important for maintaining a strong bone structure and immune system.

Proteins are also important for the dog's muscle development and other body functions.

Alggutten's suppliers work with sustainability at all levels; sustainable fishing with seasonal adaptation, shorter transports and minimized raw material handling.

These natural products are not machine-made.
As a result, shape, color, and size may differ from images and information provided.
Product reviews on Trustpilot
What do other customers think?