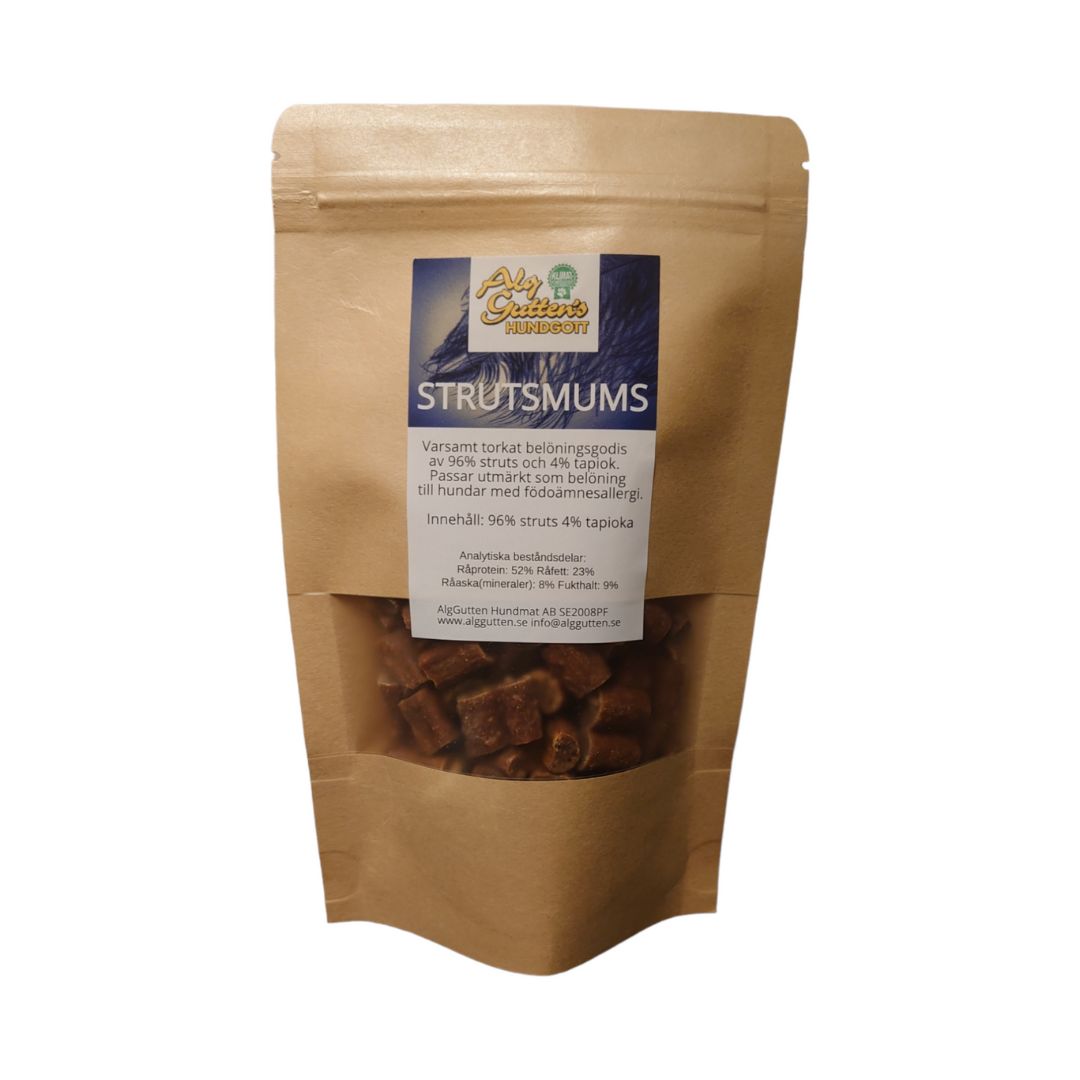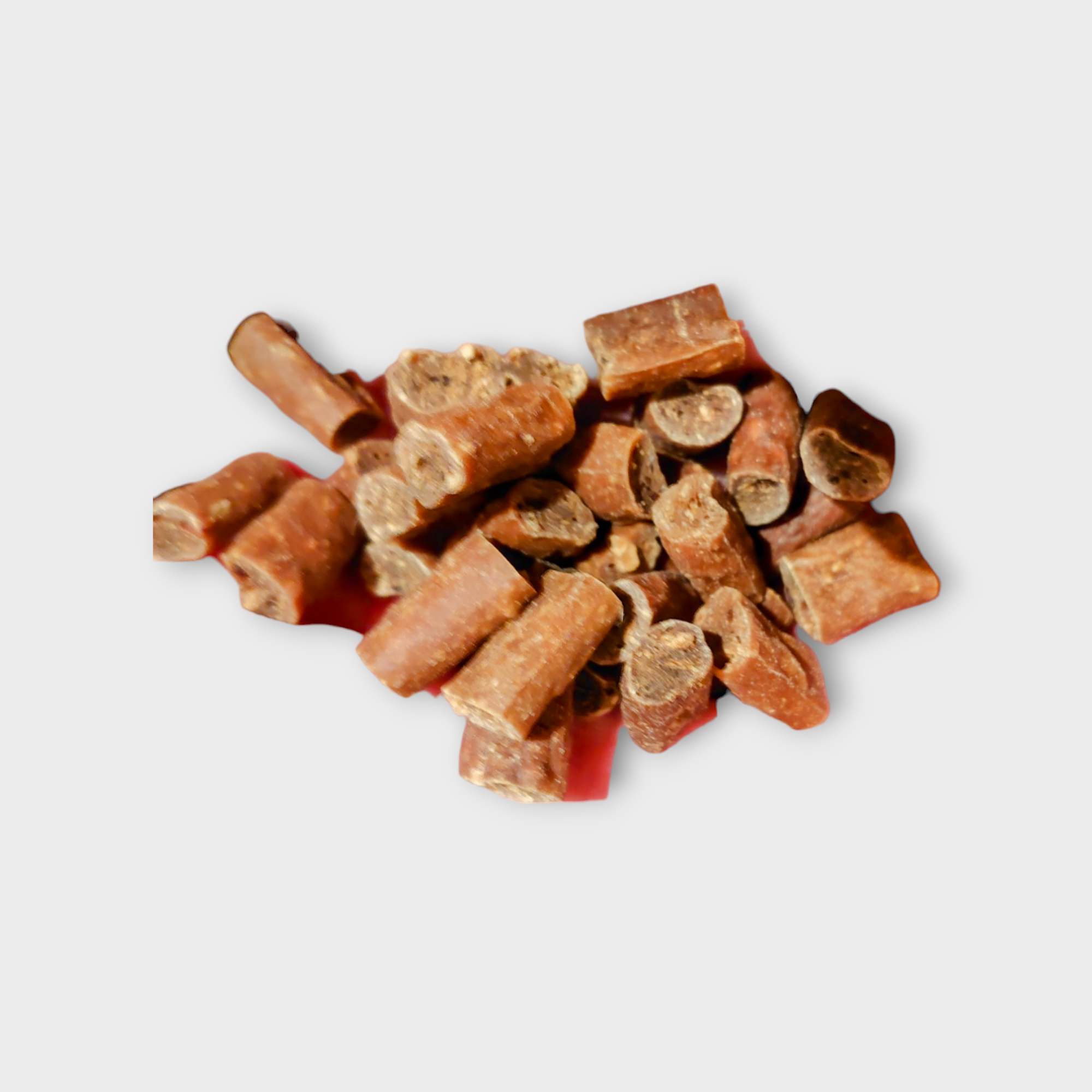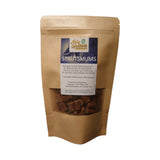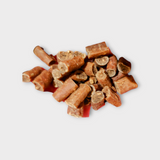 Hundgodis
Description

Natural dog treat with an impressive main ingredient of 96% ostrich. These delicious bites are designed to be the ultimate reward during exercise and are free of any artificial preservatives. They are carefully cut into small portions to make rewarding your four-legged friend as easy and rewarding as possible. Give your dog a taste experience that is both healthy and yummy with our ostrich-based treats!
Details

Length: approx. 1-1.2 cm Width: approx. 1-2 cm About 80 grams, corresponds to about 220 grams of fresh raw material. Smell: weak
Ingredients

Composition: 96% ostrich, 4% tapioca

Analytical Components:
Crude protein: 51.9%
Crude fat: 22.5%
Moisture: 10.1%
Raw ash: 7.4%
This dog treat is the result of a craft and is not machine-made. The shape, color and size of these candy bars may vary from what is shown in the pictures and in the information provided. Your dog will love the authentic taste and variety that comes with this handmade dog treat.

Smell: weak
Product reviews on Trustpilot
What do other customers think?