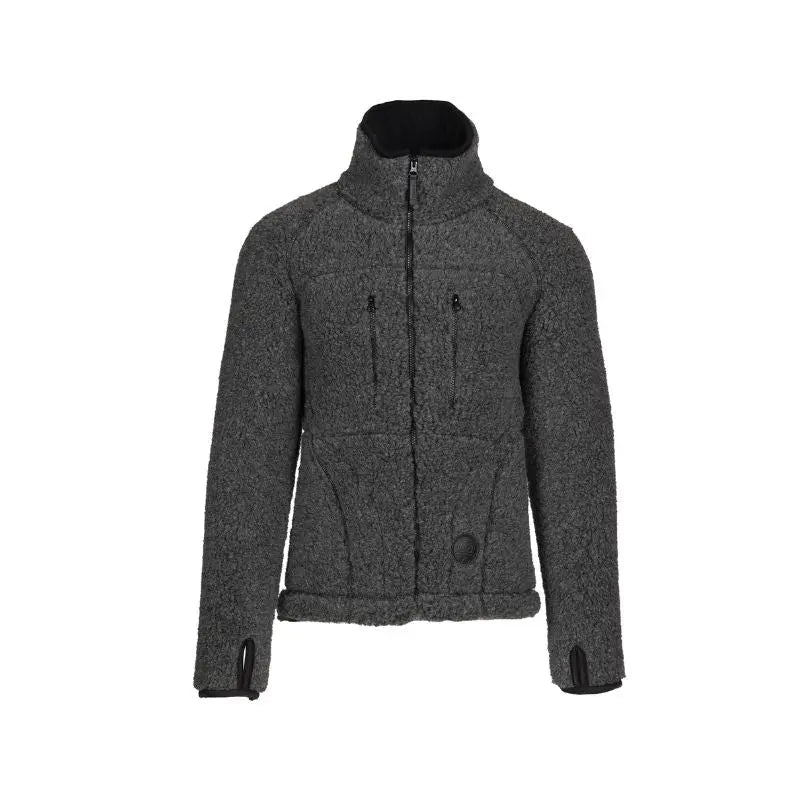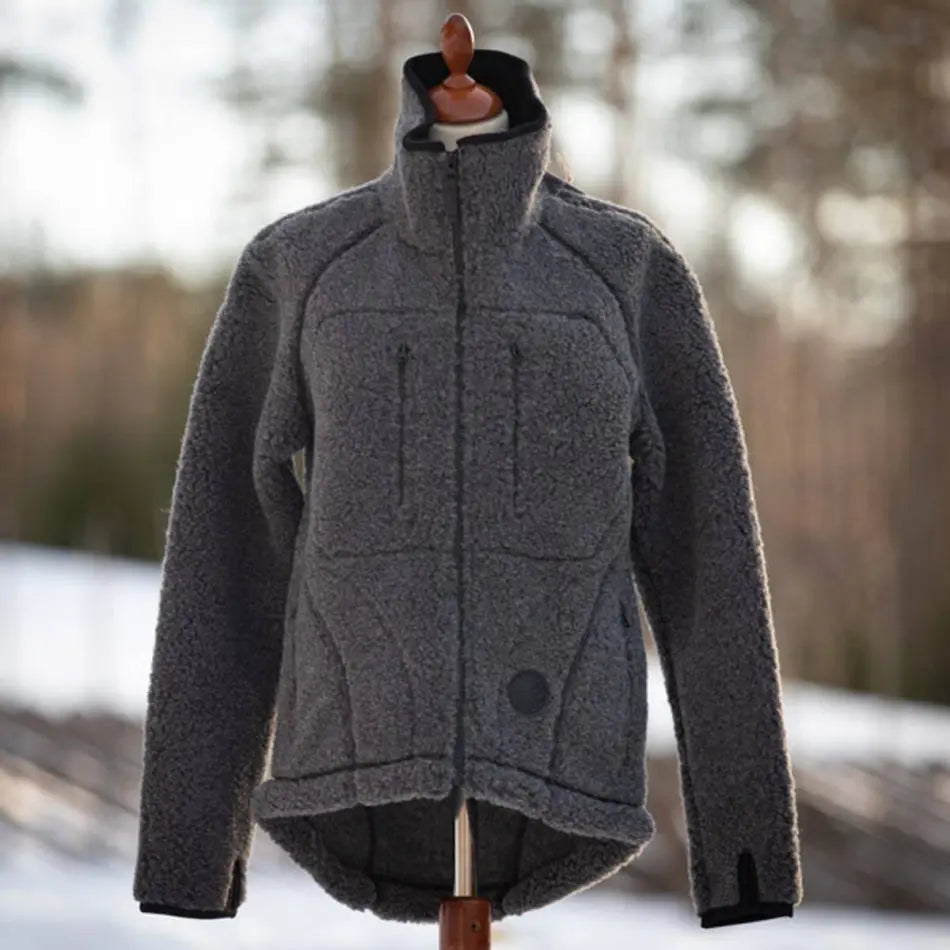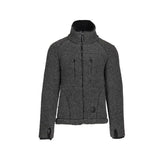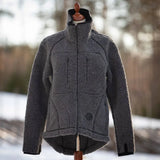 Canelana Grimsbu Wool Jacket - Grey
Jacka
Item is in stock
Hurry! Low inventory
Item is out of stock
Item is unavailable
Description

The Grimsbu wool jacket in gray from Canelana is a wonderfully warm and soft jacket in very thick merino wool. The jacket is guaranteed to keep you warm during outdoor activities in the cold. One of Canelana's best sellers.
Size guide

Note! The measurements for width are given across, i.e. for circumference you must multiply by 2. Large in size!
Care instructions

In many cases, simply shaking and airing out in fresh air for a couple of hours may be sufficient. For washing, we recommend using a machine wash wool program at 30 degrees, along with wool detergent. Machine programs are often gentler than handwashing as the temperature is precisely regulated. Machine washing rinses out any soap residue and dirt, and centrifugation helps the wool fabric dry faster.
Ingredients
Specifications

100% thick merino wool
Good insulation
Sleeves with thumb holes
High, lined collar
The ultimate wool jacket for all outdoorsmen – whether you're an active dog owner, dog handler, snowmobile rider, hunter or just love the outdoors. This jacket is specially designed to meet the demands of anyone who loves the outdoors.

The wool jacket is not only quiet for stealth hunting, but also warming for those who sit still during the hunt. It is equipped with an antenna mount for the hunting radio, making it perfect for hunters who need to stay connected.

With an excellent fit, shaped over the shoulders and with raglan sleeves, this jacket offers a comfortable and freedom of movement feel. The extended back and high collar, lined with soft knitted merino wool, provide extra protection against the cold. The long sleeves have handy thumbholes, and the jacket has side zip pockets and chest pockets with vertical zips for handy storage. The wool jacket is perfect for both autumn and winter.
Frequently asked questions about Canelana

Where does the wool come from?

The wool comes mainly from Poland, Germany and Estonia.

Where are Canelana's products made?

Canelana's products are designed in Norway and manufactured in Poland. Poland is an EU country, and all conditions in the production companies are covered by EU rules.

Which size should I choose?

Ulljackorna från Canelana uppfattas som stora i storlek. Vi rekommenderar därför att gå ner en storlek för en bra passform som inte känns för stor.

Facts about wool

- Wool is self-cleaning and contains lanolin, which is a waxy fat.

- Wool can absorb about 1/3 of its own mass in the form of water vapor without feeling damp.

- Even when wet, the wool has its warming properties and does not lose its ability to keep warm when needed.

- Resists bad odor as the wool with its natural fibers does not attract odors in the same way as synthetic materials.

- Wool is biodegradable, durable and antistatic.

Canelana wool coats

- The dog coats do not have an opening for a harness, but it is worn on the outside of the coat.

- The coats are available in three different models for the best fit. Standard, terrier and dachshund where the terrier model has an opening at the back for tails that stand straight up and the dachshund model that fits dog breeds with shorter legs and a longer torso.

- Covers the back and thighs perfectly and protects the vital organs and large muscle groups.

- Suitable before and after training or if the dog needs to lie still for a long time in e.g. a cold car.

Why wool?

Wool has three great properties - it warms, insulates and breathes. Keeping the dog's muscles warm both before and after walking and exercise can prevent injuries and help the dog recover faster. The dog's body therefore does not need to use unnecessary energy to keep the body temperature up.

The wool coat is useful for all dogs regardless of breed. Especially good for older dogs, dogs with injuries or osteoarthritis as they will have poorer blood circulation and thus freeze more easily.
Product reviews on Trustpilot
What do other customers think?