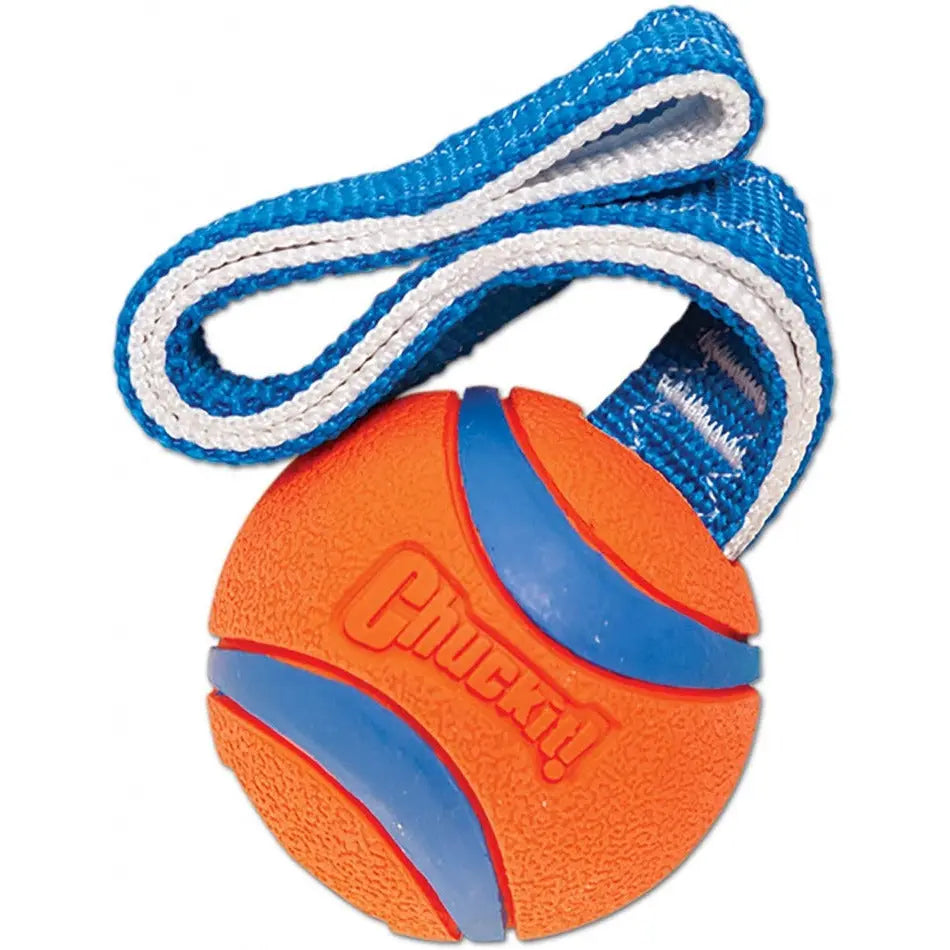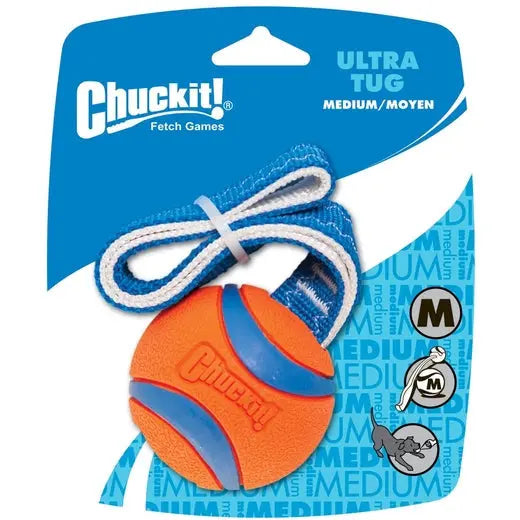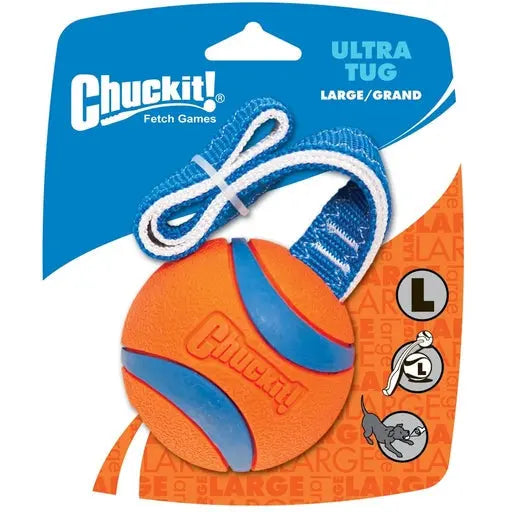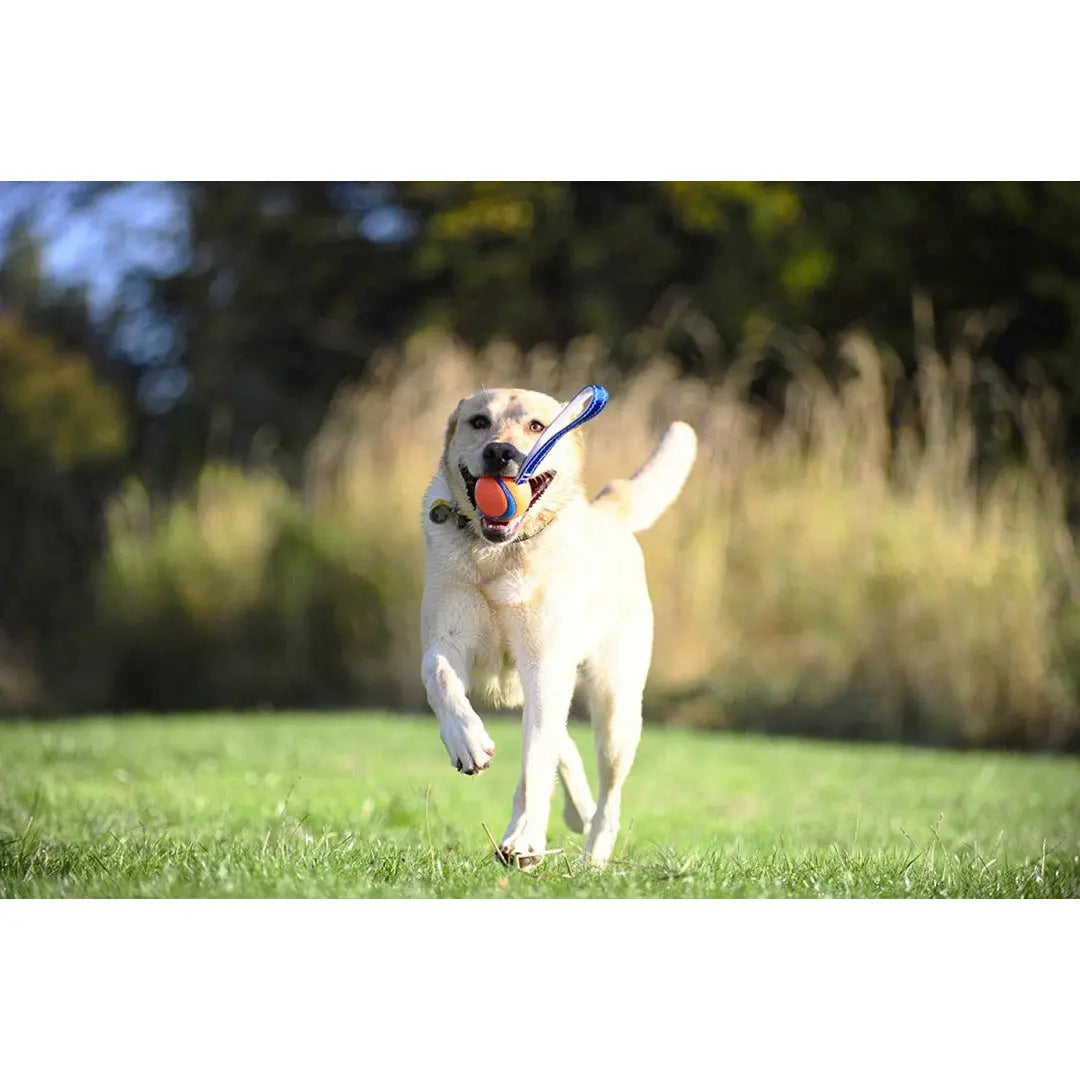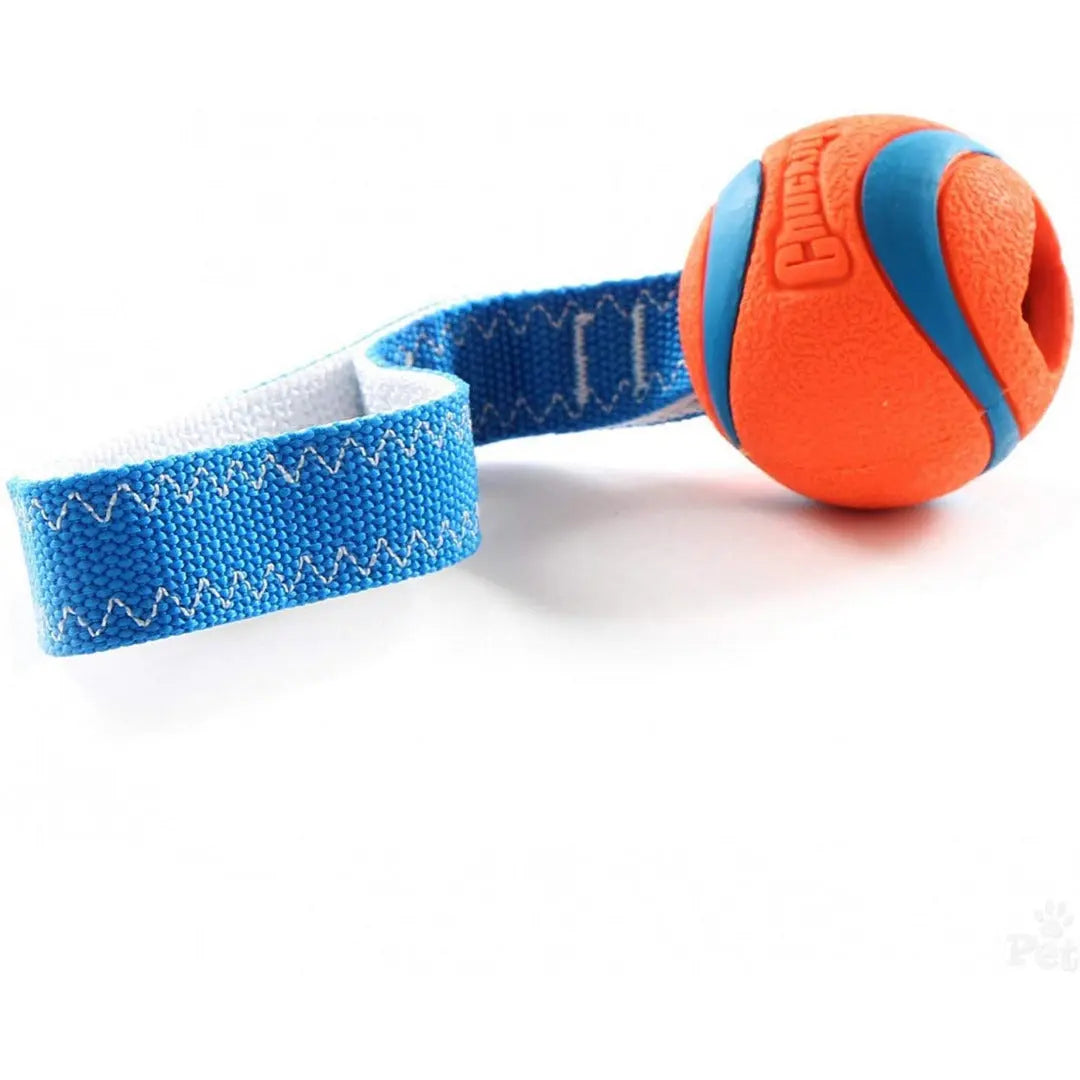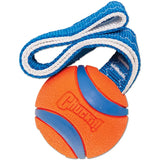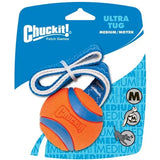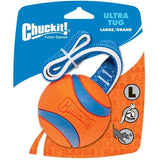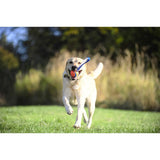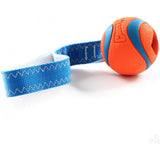 Chuckit Ultra Tug Ball with handle
Boll
Description

Chuckit Ultra Ball with handle. Durable rubber ball with strap so you can easily throw and reward the dog or fight with it. This is a ball that we can warmly recommend as a must in every dog trainer's pocket.
Details

Sizes: M: ø 6 cm, L: ø 7 cm
Ingredients
Chuckit! Ultra Ball is a durable and hard-wearing rubber ball with good bounce. The ball fits comfortably in the dog's mouth and when it bounces, most dogs' hunting instinct kicks in! The durable handle makes this ball perfect for fighting with, perfect for ball-crazy dogs!

- Versatile rubber ball to throw and retrieve
- Made of natural rubber: A durable ball that bounces extra high
- Easy to clean: Wipe it with a cloth or rinse.
- Fits Chuckit!
- Launcher for extra long throws!
- Colour: Orange/blue - visible well in the grass
Product reviews on Trustpilot
What do other customers think?