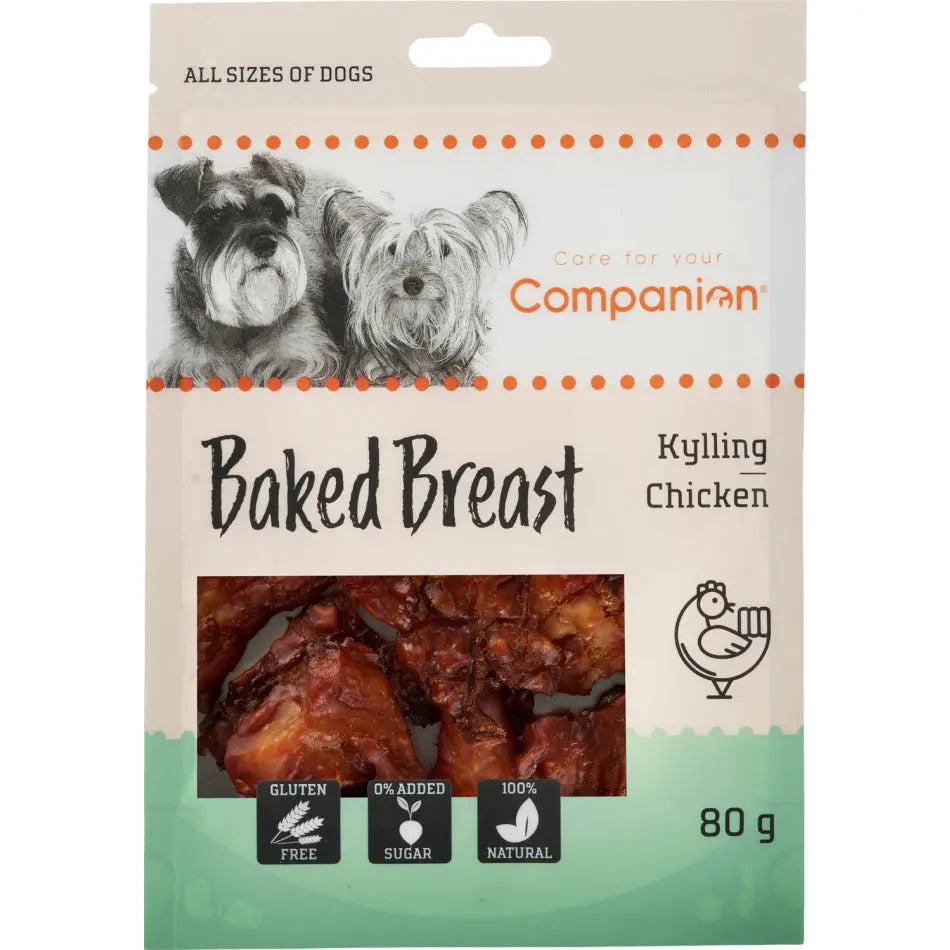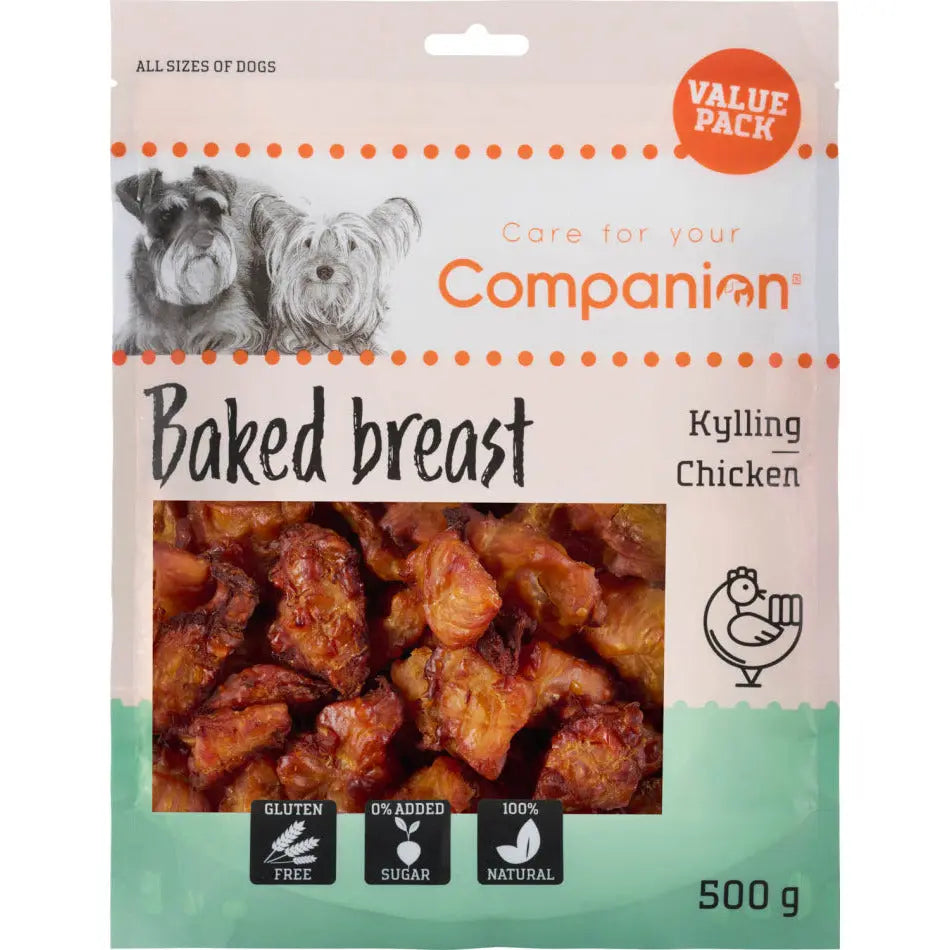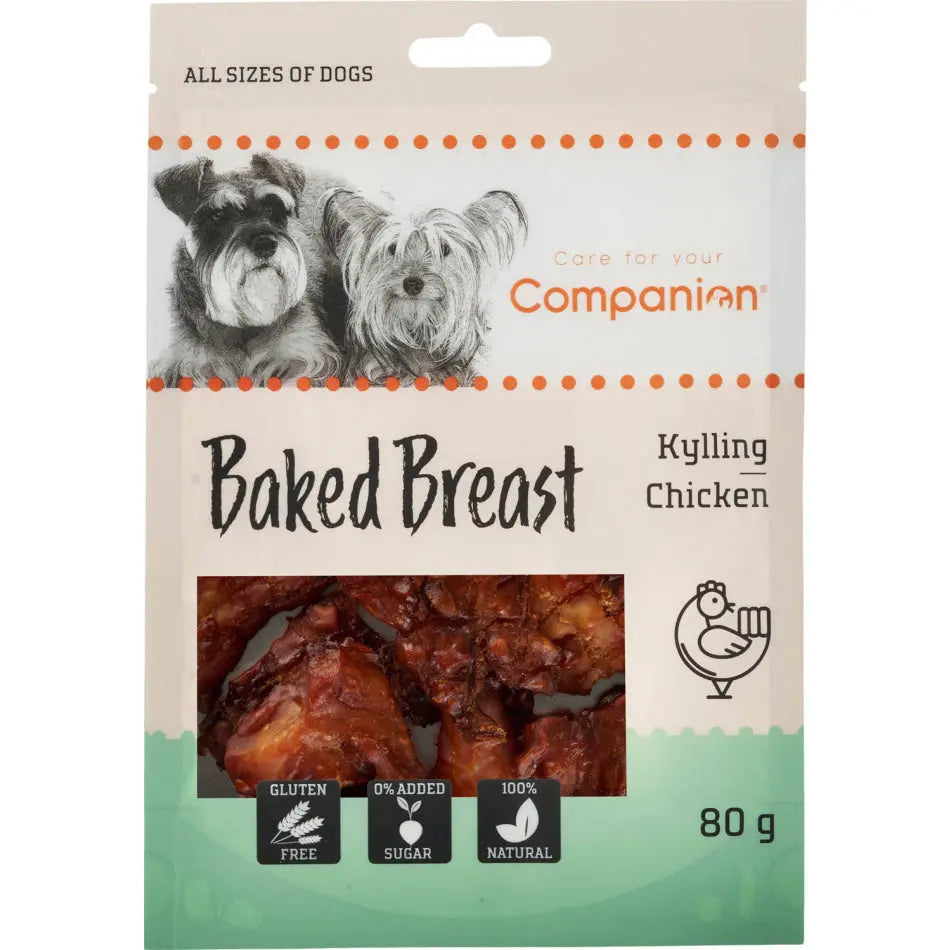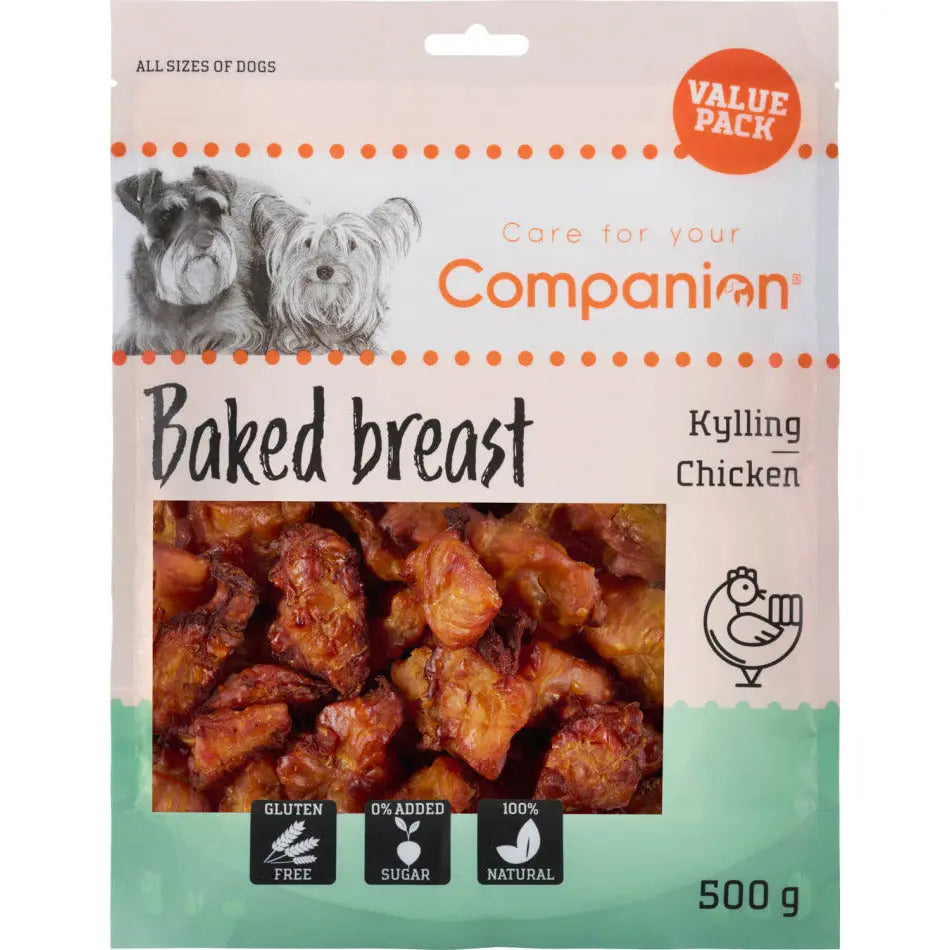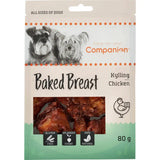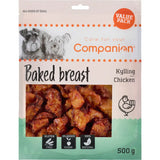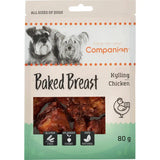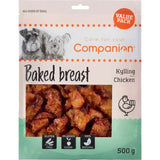 Companion Baked Chicken Breast
Hundgodis
Description

Tasty dog ​​treats in bite-sized pieces for all dogs, with the taste of chicken. Easy to break or cut into smaller pieces if needed. Resealable bag.
Ingredients

Composition: Chicken 88.8%, vegetable protein 5%, vegetable glycerin 3%, potato starch 1.5%, sorbitol 1.5%, salt 0.2%

Analysis:
Crude protein ≥ 45%
Crude fat ≤ 3.5%
Crude fiber ≤ 1.5%
Crude ash ≤ 4.5%
Moisture ≤ 18%
No unnecessary additives
Suitable for the sensitive dog
Gluten free
80 grams
Perfect for dog training
Product reviews on Trustpilot
What do other customers think?