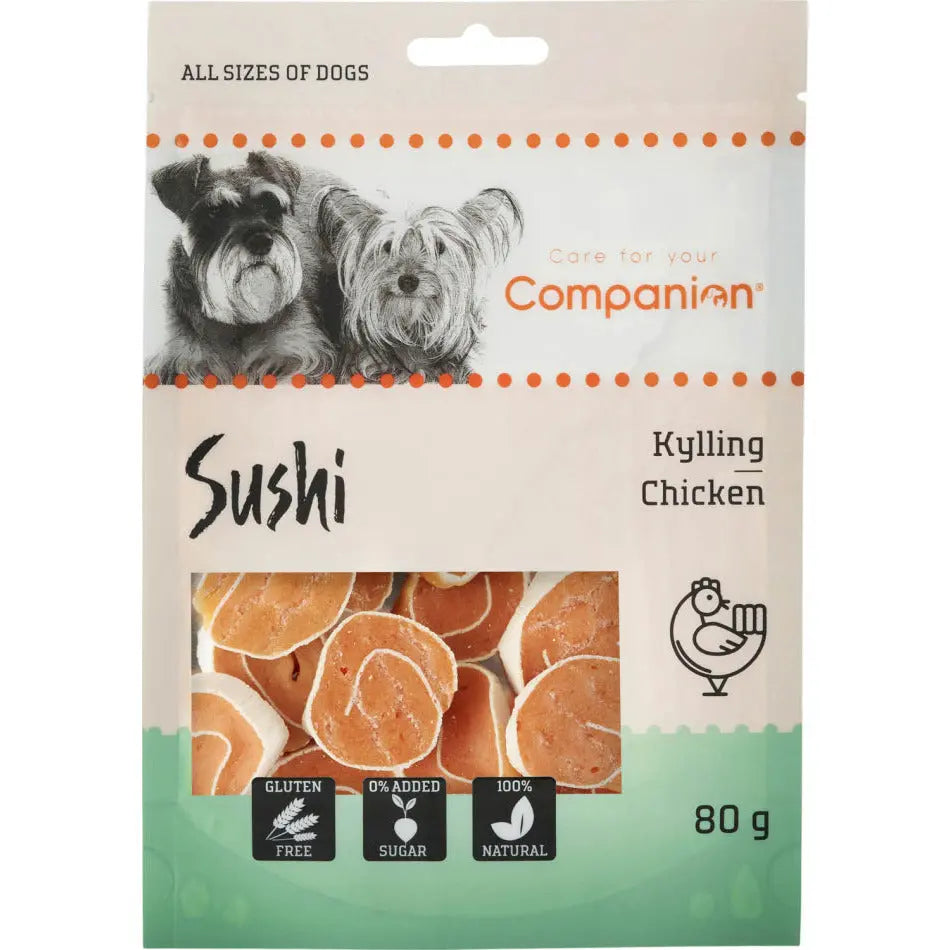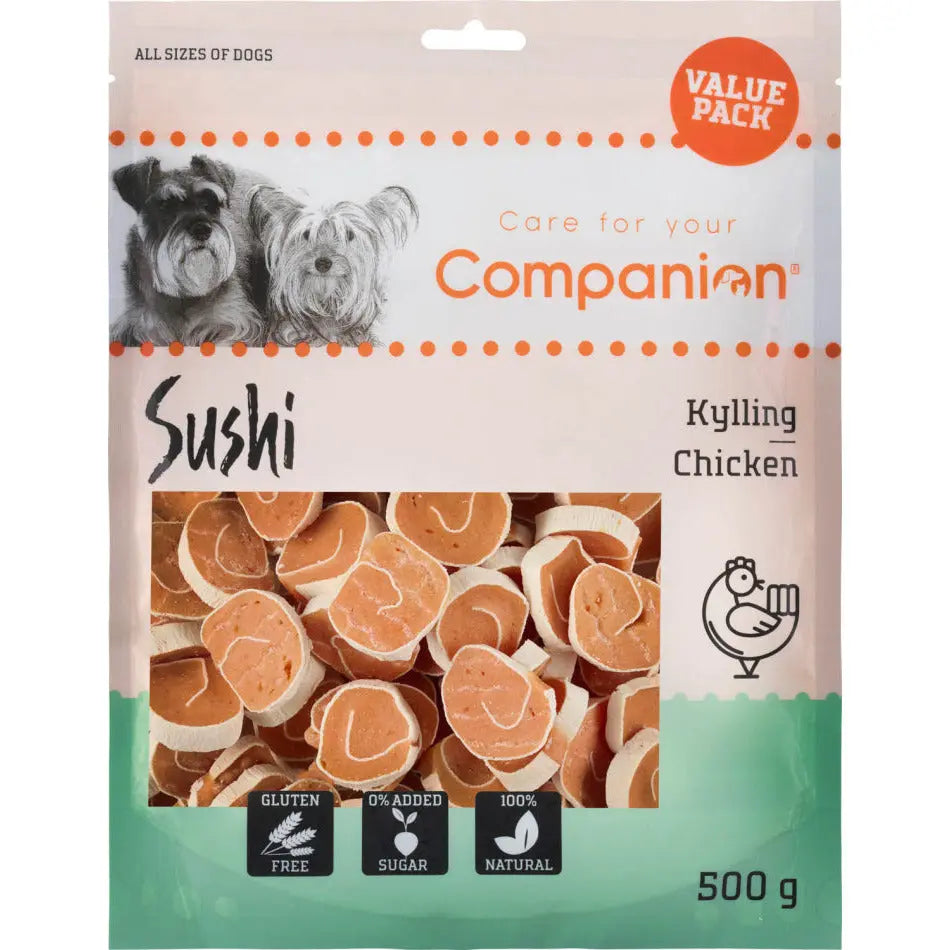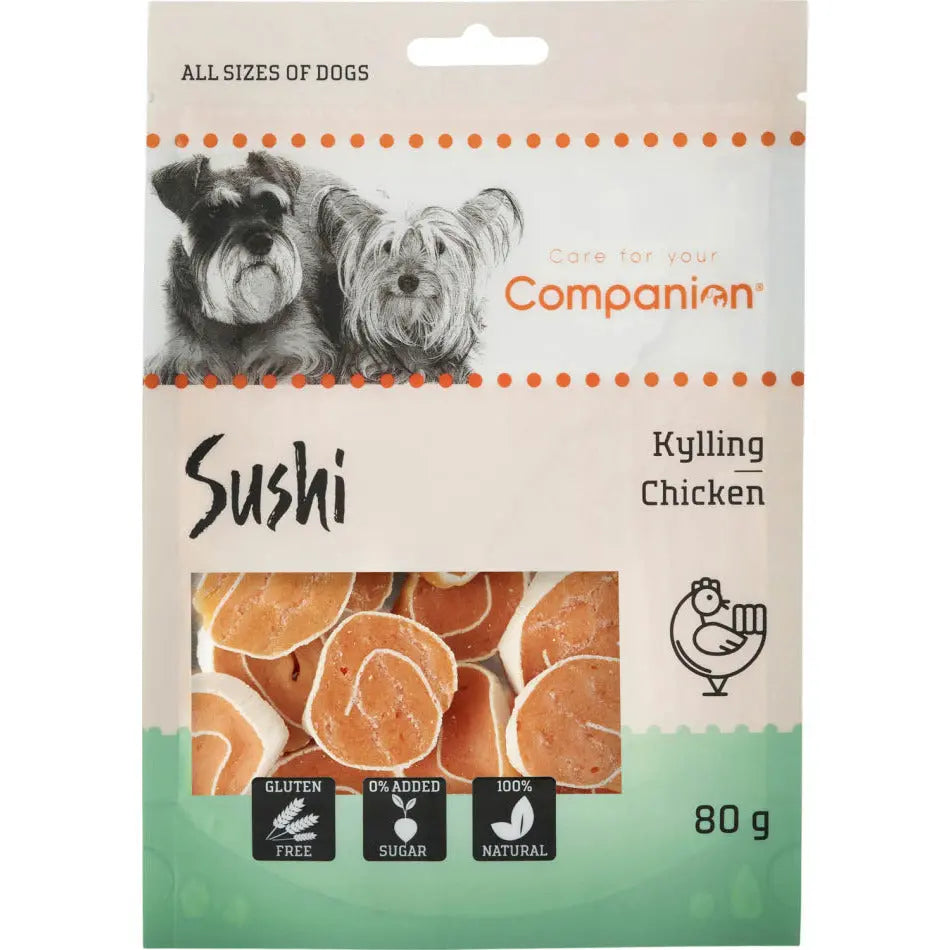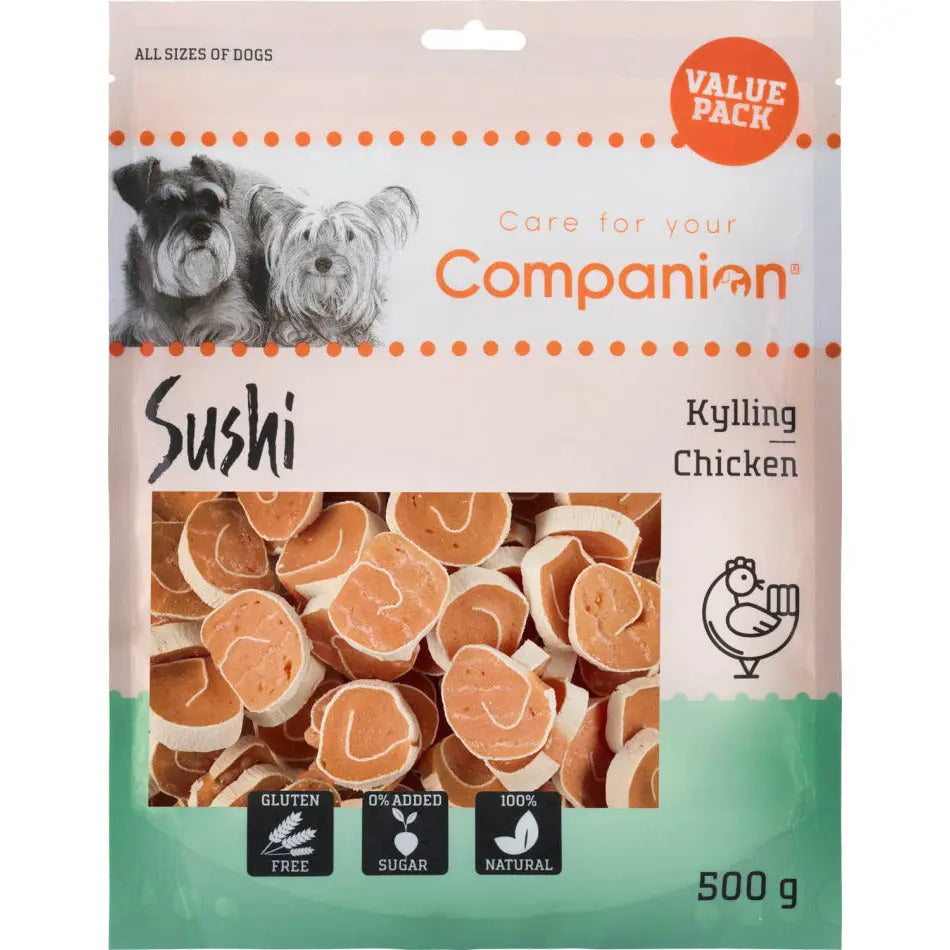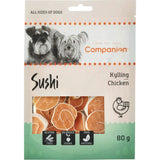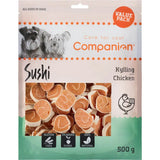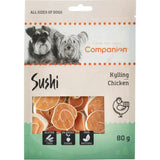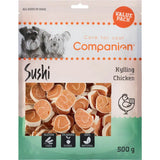 Hundgodis
Description

Tasty dog ​​treats in bite-sized pieces for all dogs with a taste for chicken. Easy to break or cut into smaller pieces if needed. Resealable bag.
Ingredients

Composition: Chicken 58.8%, cod 10%, vegetable protein 10%, potato starch 8%, pea starch 5%, vegetable glycerin 5%, sorbitol 3%, salt 0.2%

Analysis:
Crude protein ≥ 22%
Crude fat ≤ 6.5%
Crude fiber ≤ 1.5%
Crude ash ≤ 5.5%
Humidity ≤ 20%
Suitable for even the most picky dog
Excellent training treat
No unnecessary additives
Suitable for the sensitive dog
Gluten free
80 grams
Product reviews on Trustpilot
What do other customers think?