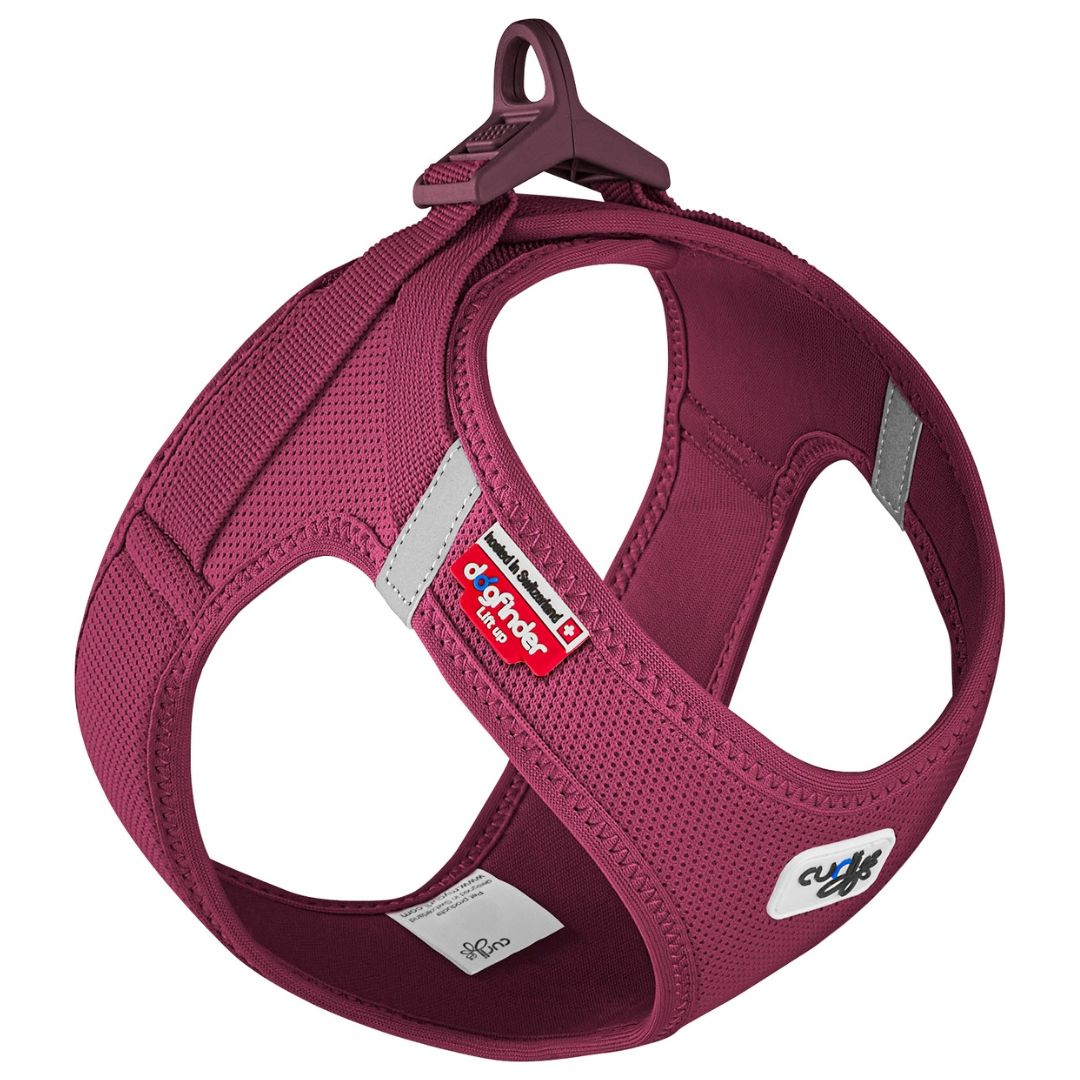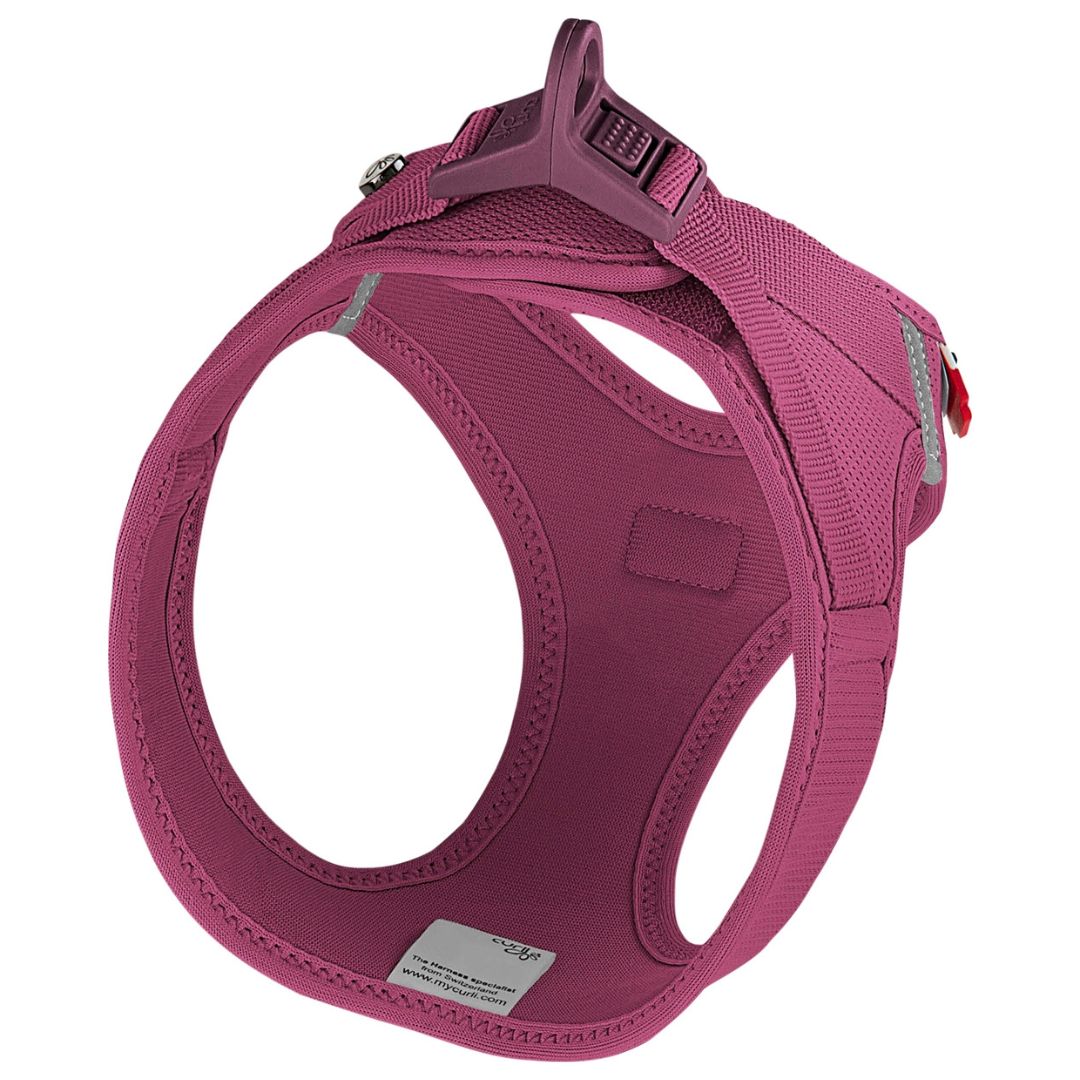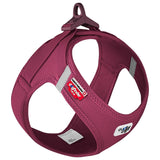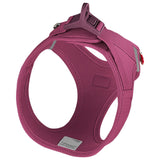 Curli Vest Harness Clasp Air-Mesh - Ruby
Hundsele
Description

Curli Vest harness Clasp Air-Mesh in the color ruby is a robust and comfortable dog harness. A high quality harness that is an improved and new version of Curli's best seller Curli Step-In. Perfect harness for hot days, as it is made of an Air Mesh material for even better comfort.
Size guide

Size Chart Curli Vest Harness Clasp Air-Mesh

Size
Chest circumference
Weight
Ex. breed of dog
3XS
26.7-30.1 cm
1.5-3 kg
Chihuahua
2XS
30.2-33.8 cm
2-4 kg
Yorkshire terrier
XS
33.9-38.2 cm
3-5 kg
Pomeranian
S
38.3-43.3 cm
4-7 kg
Dachshund
M
43.4-49 cm
6-9 kg
jack russell
L
49.1-55.4 cm
8-13 kg
Medium poodle
XL
55.5-62.7 cm
12-18 kg
French bulldog
Ingredients
Specifications

Capable of handling loads up to 100 kg
Curli Clasp buckle reduces noise and weight
Optimized Air Mesh material for enhanced comfort
Adjustable with Velcro for optimal fit
Padded buckle for pressure point relief
Zigzag stitching for flexible tension distribution
Reflective for added safety in darkness
Includes DogFinder-ID
The dog harness Curli Vest harness Clasp Air-Mesh in the color ruby ​​is a very easy harness to put on and take off in a pink color. A harness gives the dog a perfect fit. Suitable especially for smaller dogs, puppies and dogs that feel discomfort when you put something over their head.

The new "curli clasp" allows you to quickly and easily attach the harness and lead with just one hand. Perfect tension distribution thanks to the fact that the straps are integrated into the seams of the harness. Padded buckle means there are no pressure points.

The improved ergonomics and optimized fit of the Curli Clasp harness make it easier and more flexible for your dog to wear. It weighs 20% less than its already light predecessor, the Curli Step-In.

The harness is made of air mesh material and has high air flow, which means that it can advantageously be soaked during hot summer days to cool a hot dog!
Product reviews on Trustpilot
What do other customers think?