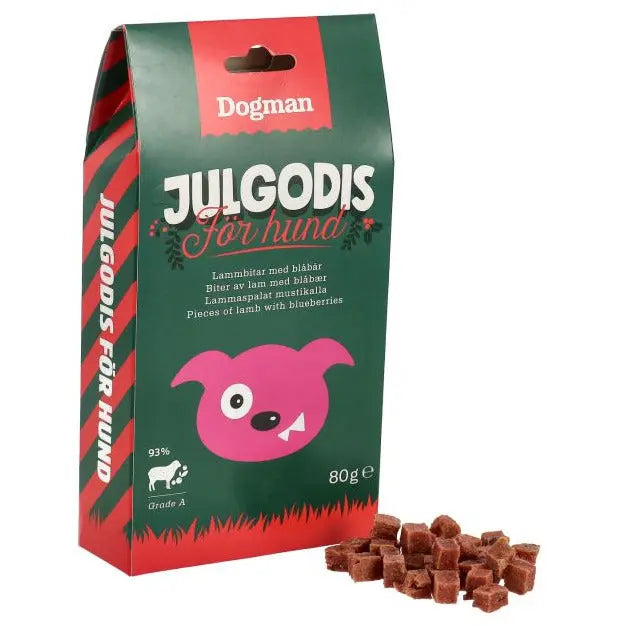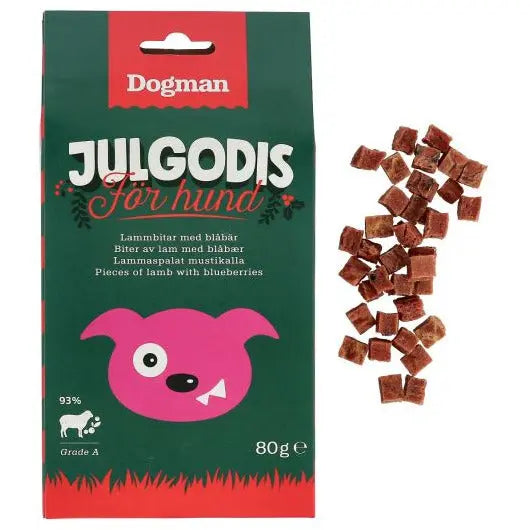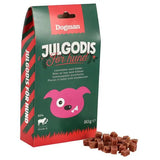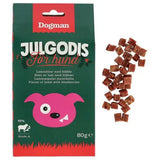 Dogman Christmas Candy Dog
Hundgodis
Description

Christmas sweets with flavor of lamb and blueberries for dogs from Dogman in cute packaging with space to write a Christmas greeting. Nice as a going-away present for those who have a dog.
Ingredients
Specifications

Contains good reward pieces.
High meat content.
Without added sugar or grains.
Taste of lamb and blueberries.
Christmas packaging with treats for dogs. Contains small candy pieces of lamb and blueberries. High meat content and contains no sugar or grains.
Product reviews on Trustpilot
What do other customers think?