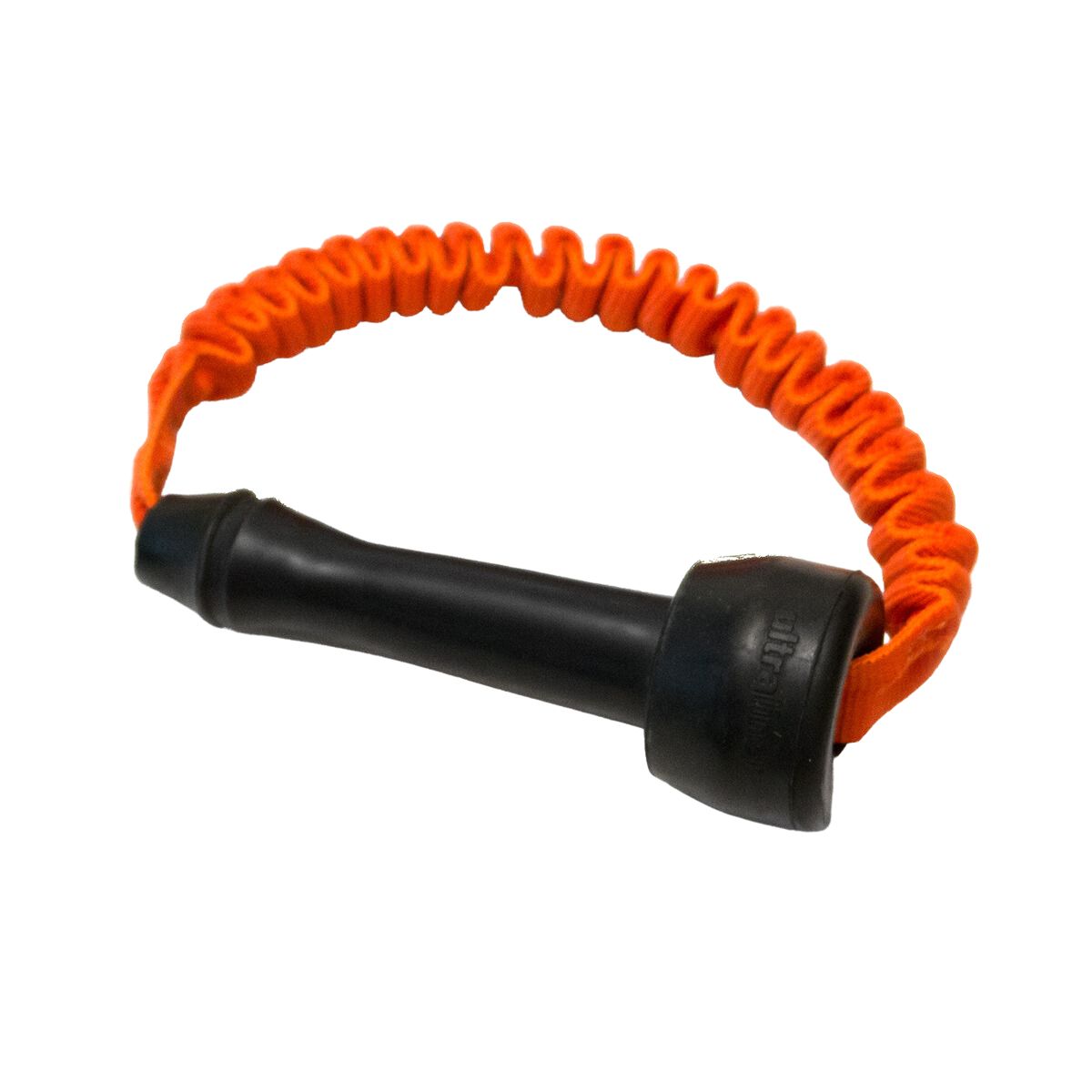 Dogmania Betty Tug toy Pacifier rubber
Fighting toy with ring of elastic handle and teat rubber
Kampleksak
Description

Tug toy with durable teat rubber and ring of elastic handle.

Teat rubber was originally intended for use in milking machines when milking cows, but it has become increasingly popular as a dog toy because it is incredibly tough and durable.
Care instructions

Wash in washing machine at 30 degrees.
Ingredients
This tug toy is made from recycled teat rubber. The teat rubber has been washed and disinfected with a safe agent for animals. All seams are made with super strong thread. The handle is lined with soft softshell for your comfort. If the toy gets really dirty, it can be machine washed.

The elastic handle dampens jerks from your dog and spares both your arms and the dog's neck.

This dog toy is suitable for:
- Reward toy for e.g. agility training, obedience training, etc
- Dogs who tend to break toys
- Easy to put in your pocket
- Easy to throw

Size:
Pacifier rubber: 18 cm

The toy should be used as a reward toy and only under supervision. Although the toy is durable, it is not indestructible.
Product reviews on Trustpilot
What do other customers think?