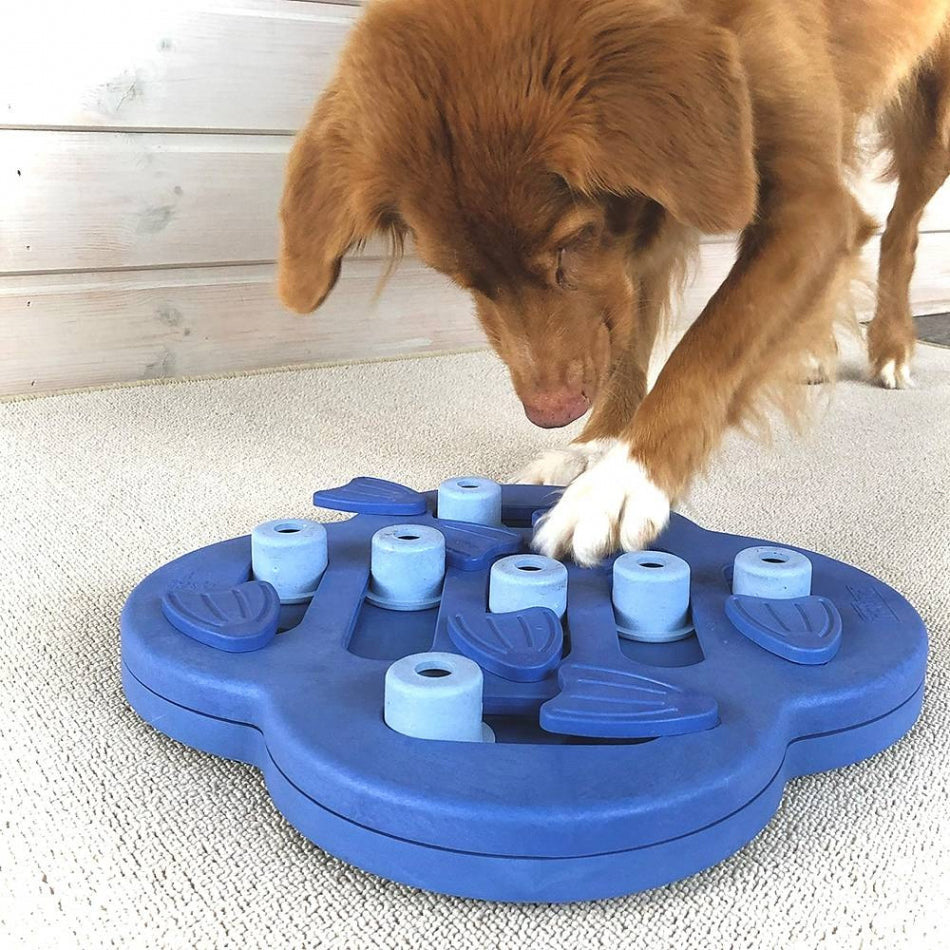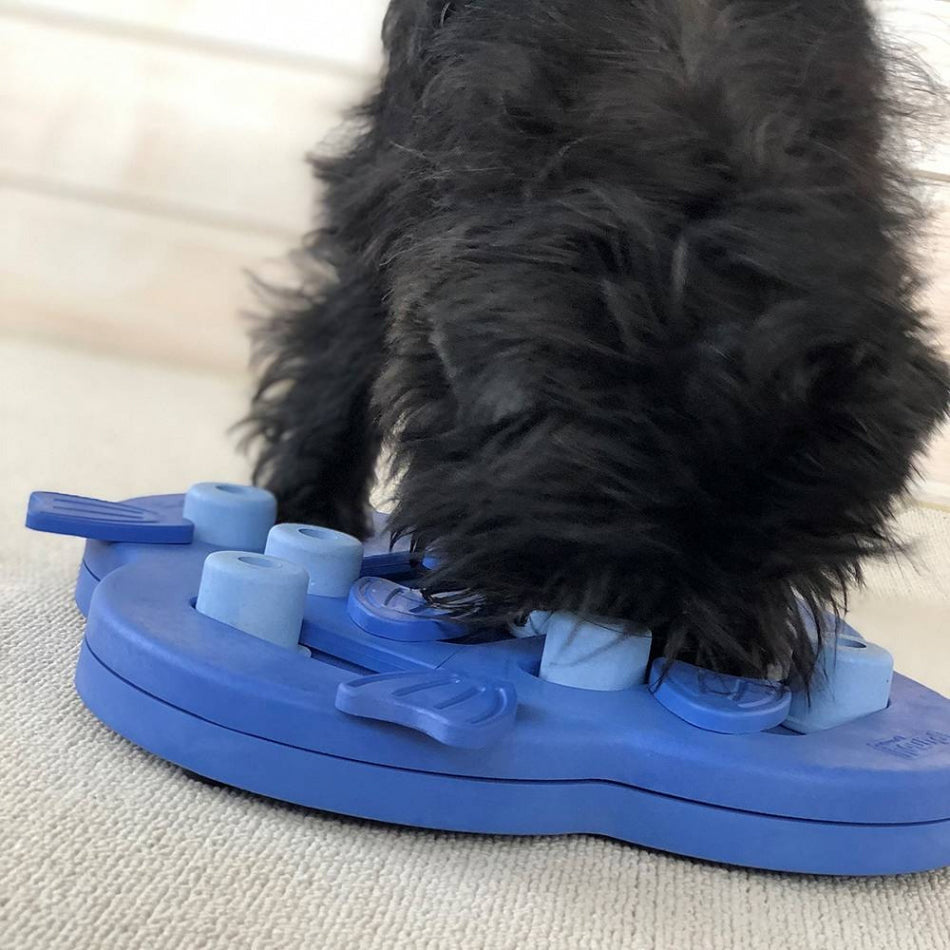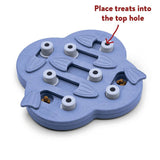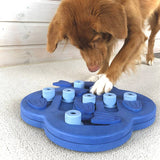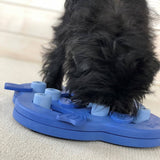 Nina Ottosson Hide'N'Slide Composite Activation Game - Blue
Aktiveringsleksak
Description

Activation game from Nina Ottosson. It entertains and stimulates your dog and ensures that the dog is not bored! Fun activation for all dogs regardless of age, size or breed.
Details
Ingredients
Dog Hide N' Slide is as fun as the name suggests! It entertains and stimulates your dog, and makes sure the dog is not bored! Fun activation for all dogs regardless of age, size or breed.

FUN IS IN THE NAME: Nina Ottosson Dog Hide N' Slide is just as fun every time your dog plays with it! Hide treats or food in the different compartments and let your dog figure out how to get them.

REAL WOOD LOOK: Dog Hide N' Slide is made of a unique composite material that has all the advantages of both wood and plastic. More durable and practical than wood, resistant to moisture and easy to clean, and does not chip like wood. NO REMOVABLE PARTS: No loose parts. The built-in parts of the game do not come off when the dog plays. The sturdy construction means that the toy can be played with for a long time, which both you and your dog will appreciate.

GREAT FOR ALL DOGS: Dog Hide N' Slide fits most dogs regardless of age, breed or size.

LEVEL 2 CHALLENGE: This game is a bit more of a challenge than Level 1, with multi-step problem solving.

HOW TO PLAY: Put candy or food in the sunken holes, and inside the bricks through the hole on top of the brick. Let the "wings" cover the sunken holes with candy. Place the game on the floor and show the dog what to do. Dogs are smarter than you think, you just have to teach them how to do it! Rotate the "wings" to vary the level of difficulty. Also show how the blocks must be moved to access the candy.

FROZEN PUZZLE: Mix some meaty dog ​​food or raw food with water, click a little in each immersion, or put a piece of sausage/candy in each compartment and pour some water. Place the game in the freezer until it is frozen. Perfect for energetic dogs, warm weather or for an extra long playtime.

PLAY TOGETHER: Nina Ottosson Dog Puzzle Games go a step further than ordinary toys – they are brain exercises for your dog. Do not leave the dog alone, and do not let the dog chew or bite them. Teach the dog to use the games - play and have fun together! Set aside until next time.

EASY TO CLEAN: Clean with warm running water and mild detergent, rinse thoroughly. Refill for more fun!
Product reviews on Trustpilot
What do other customers think?