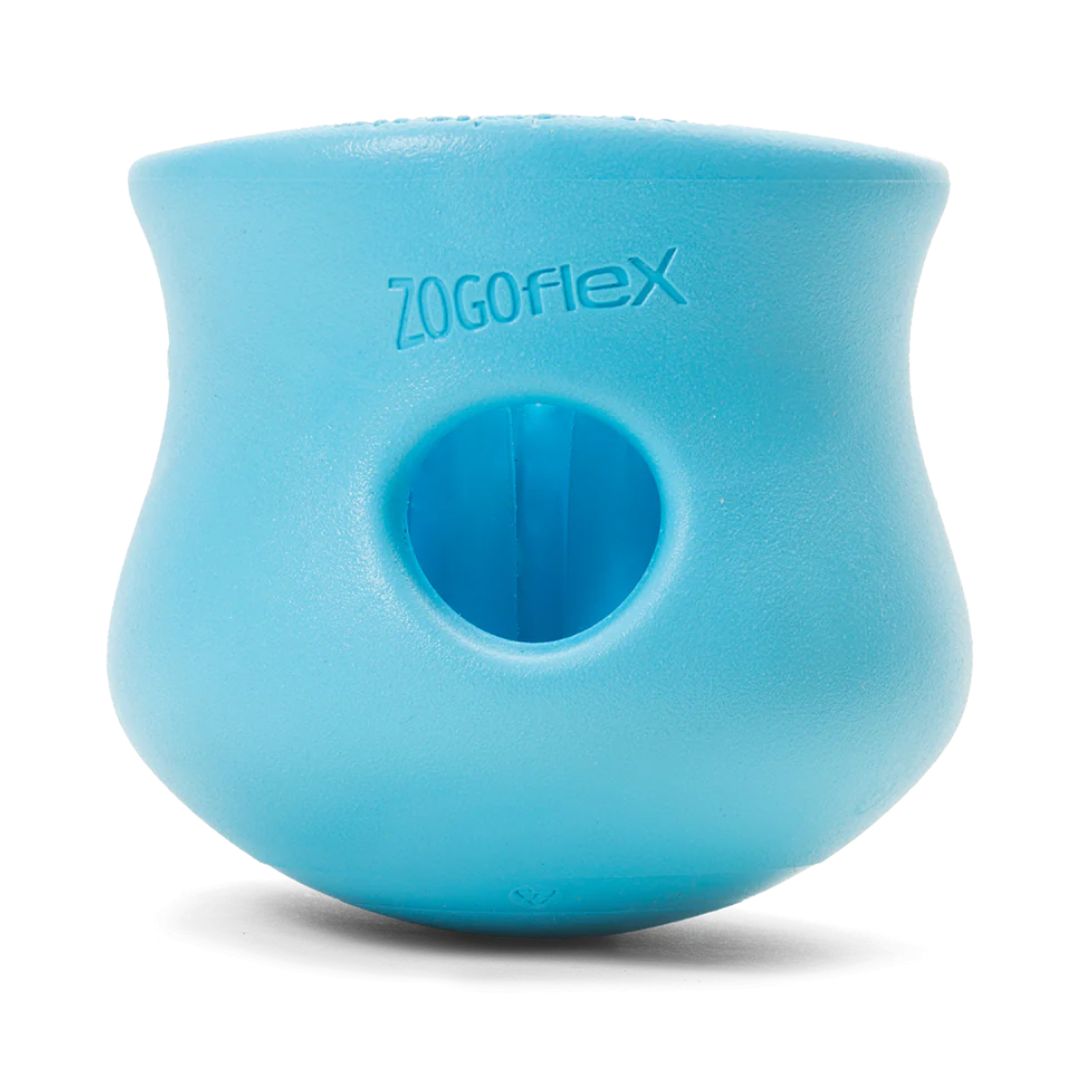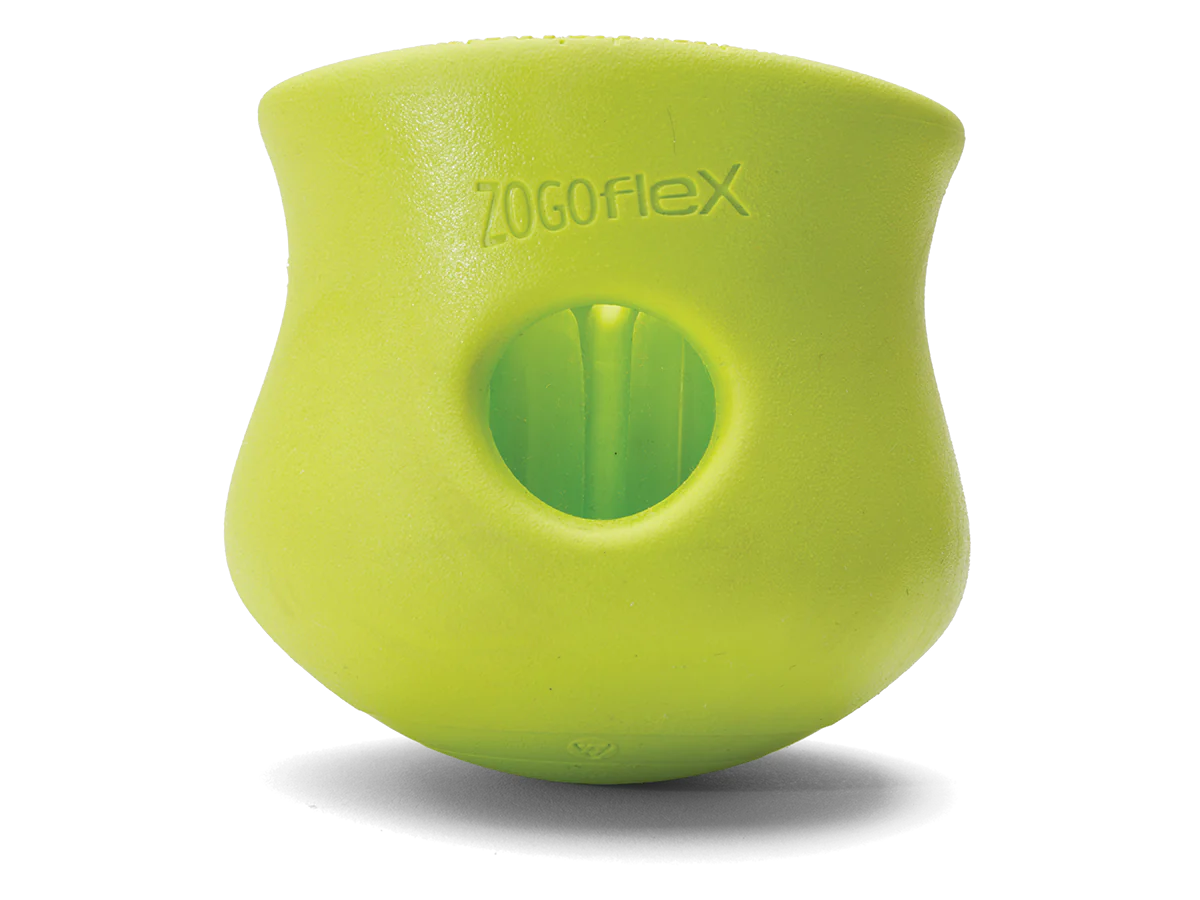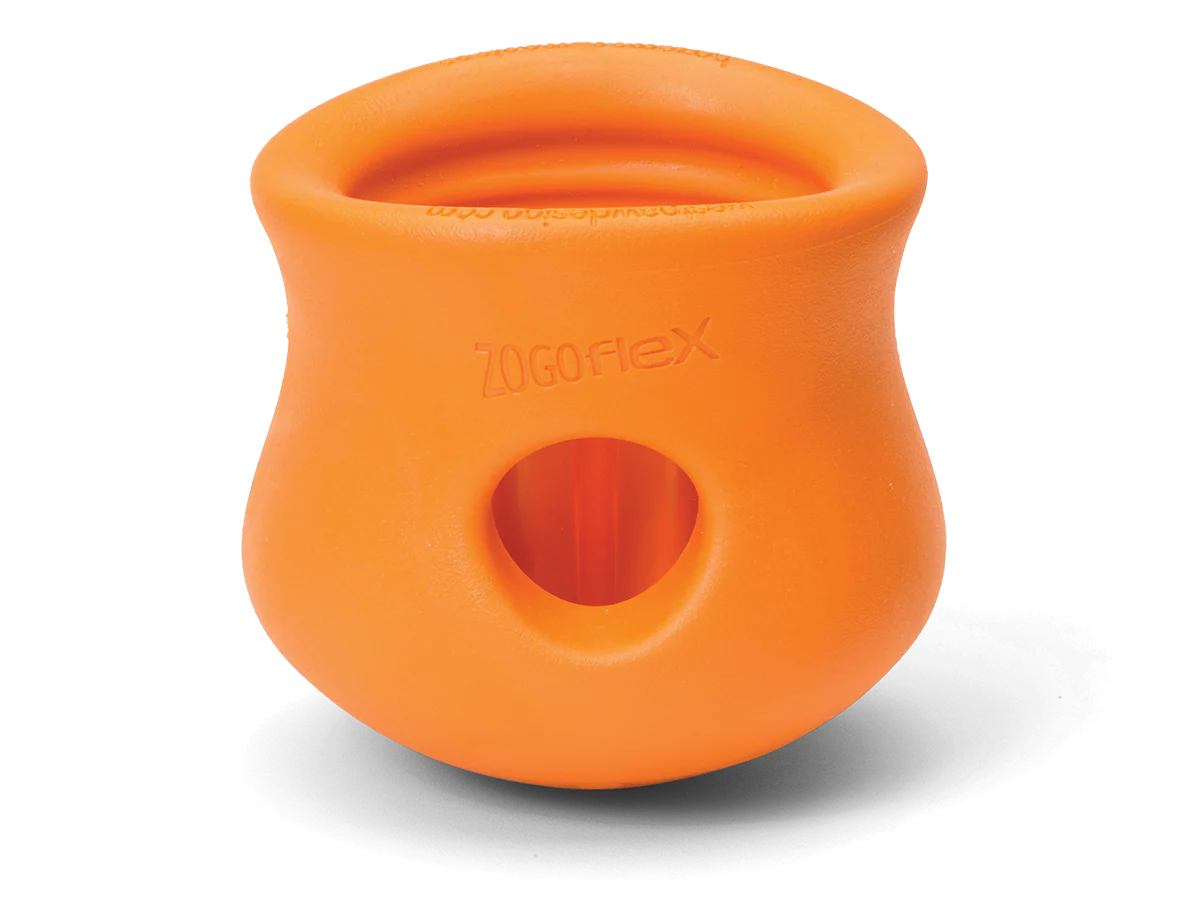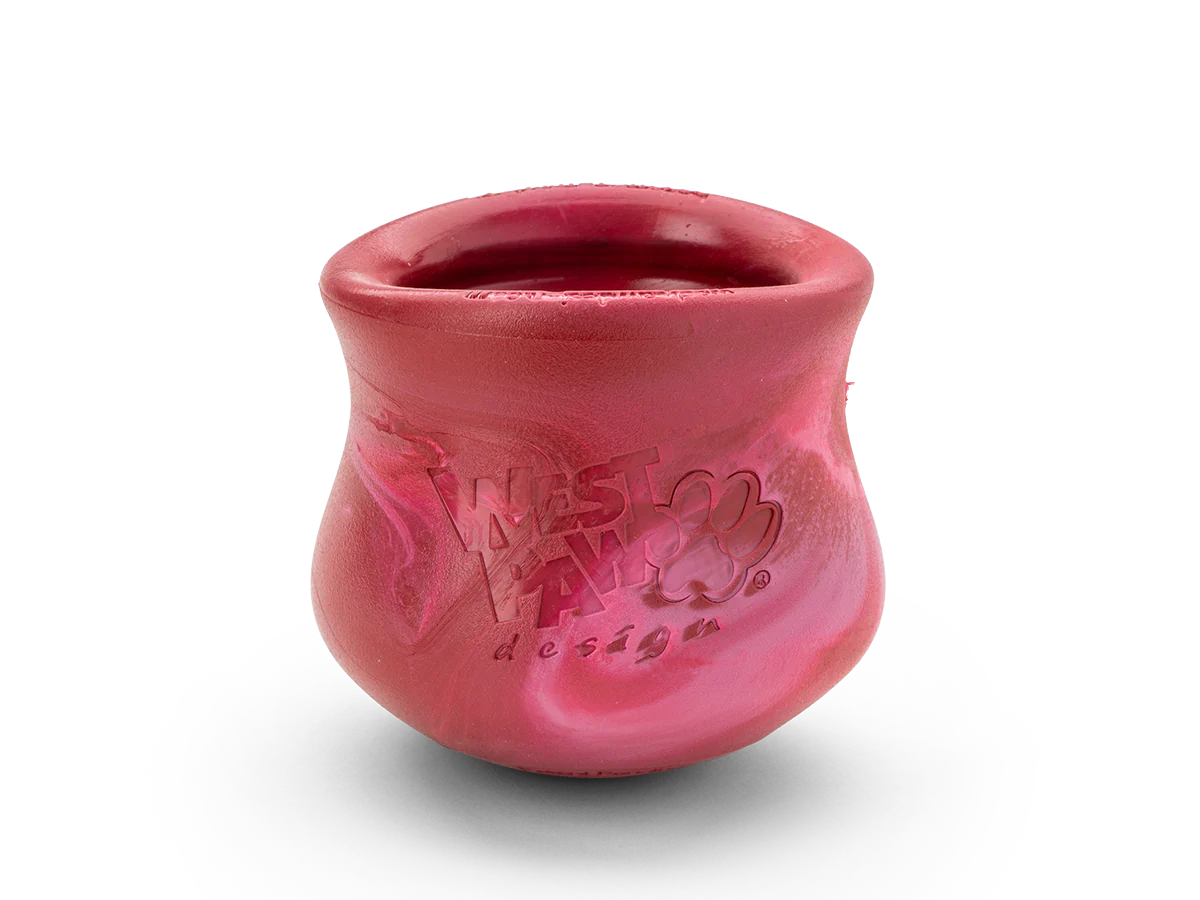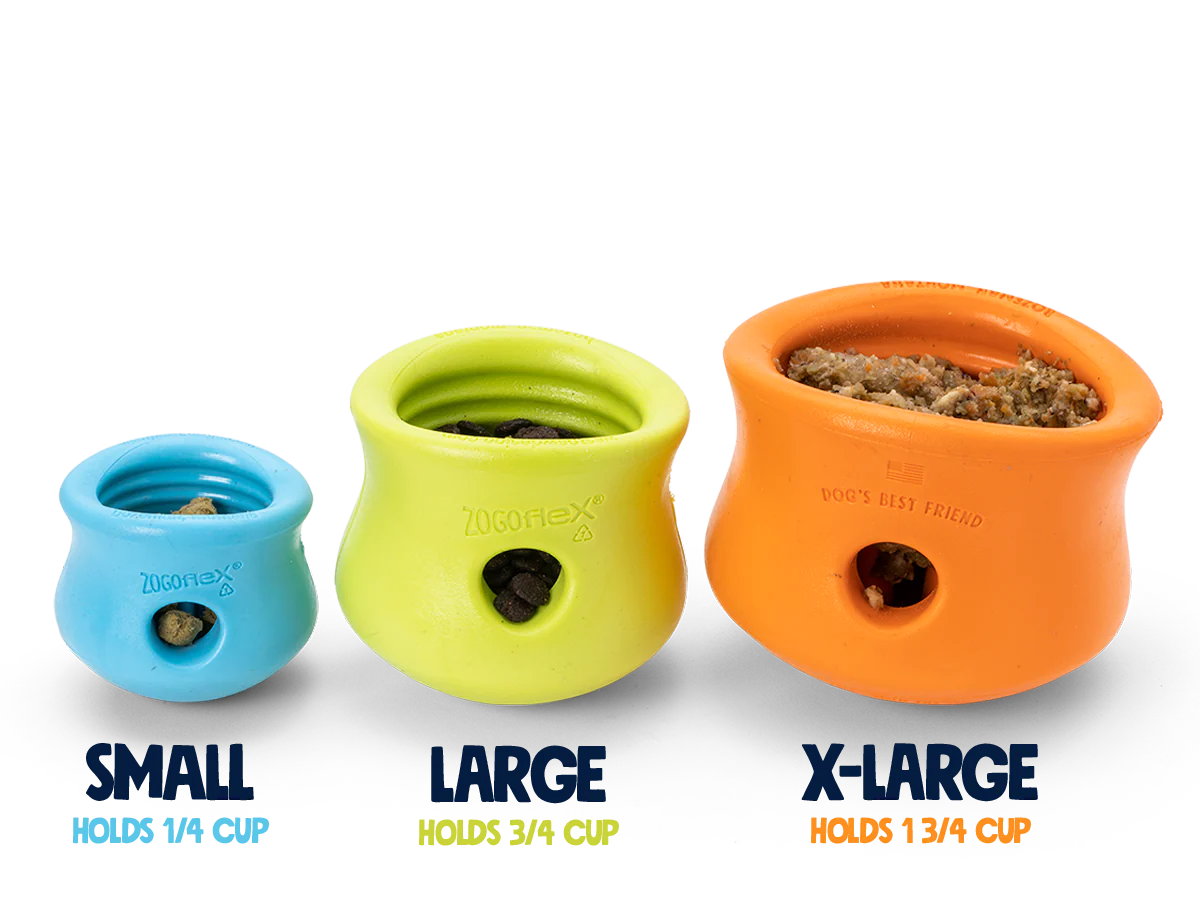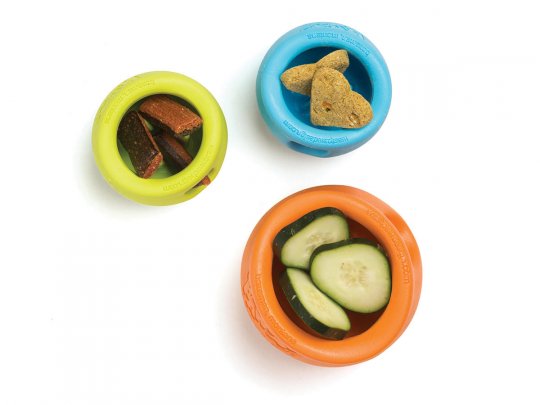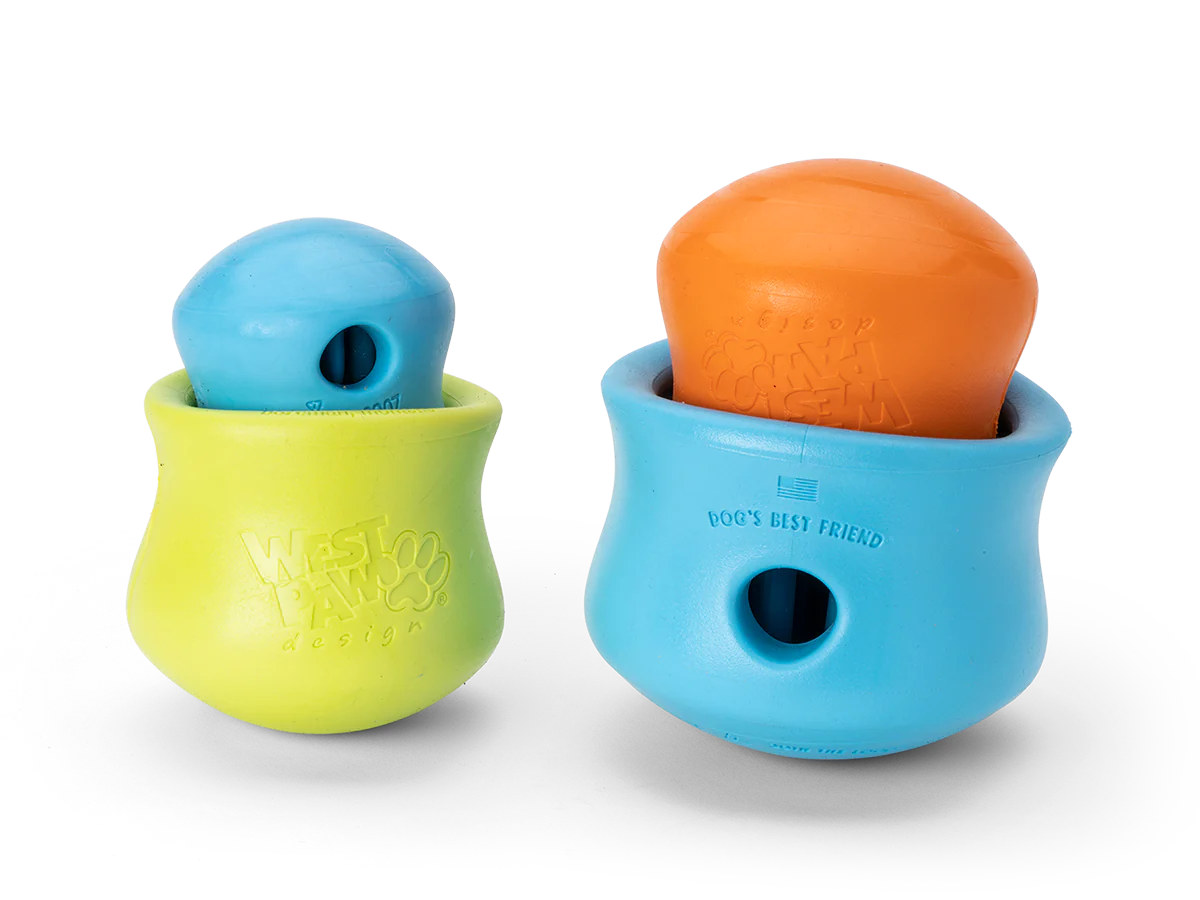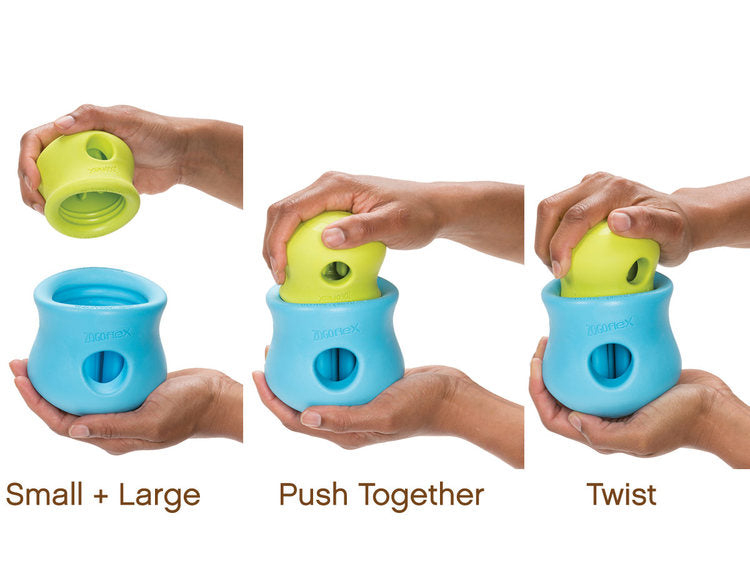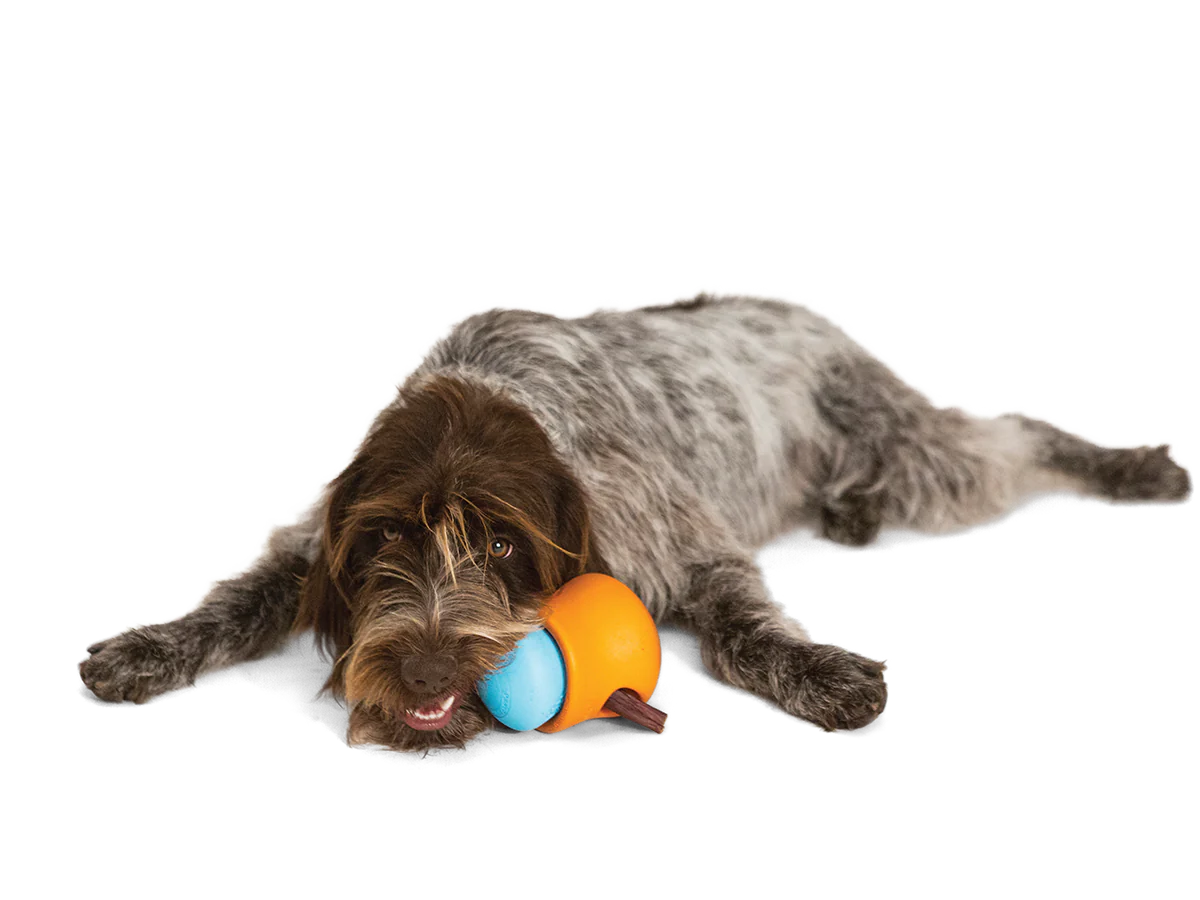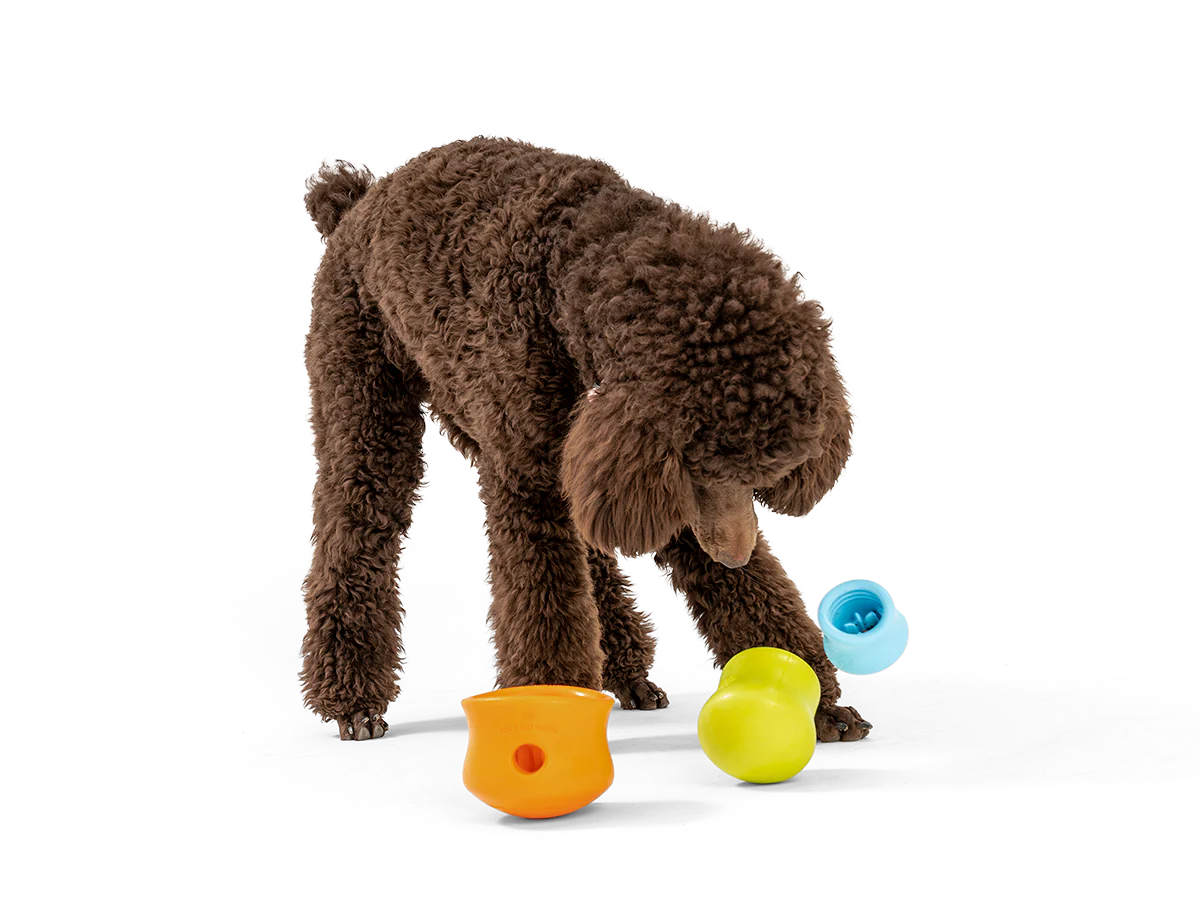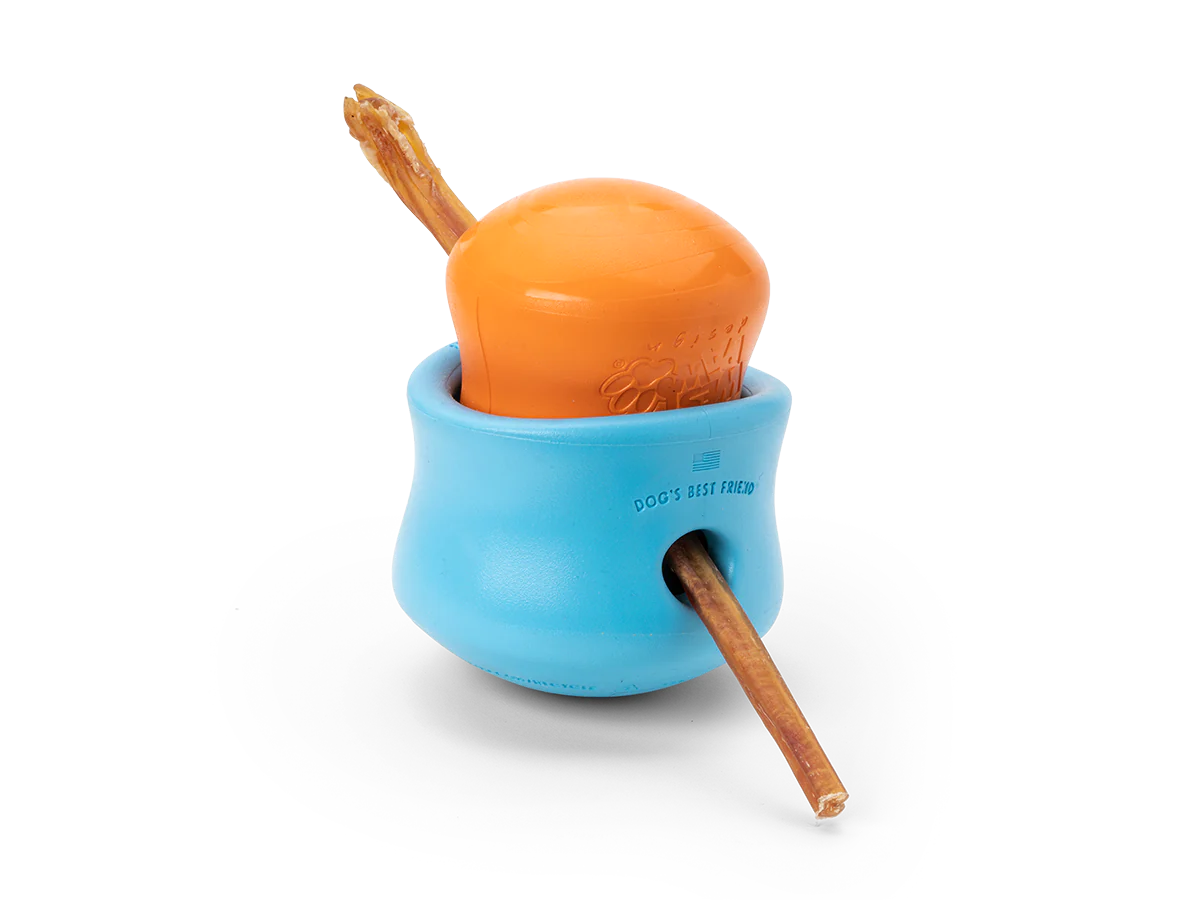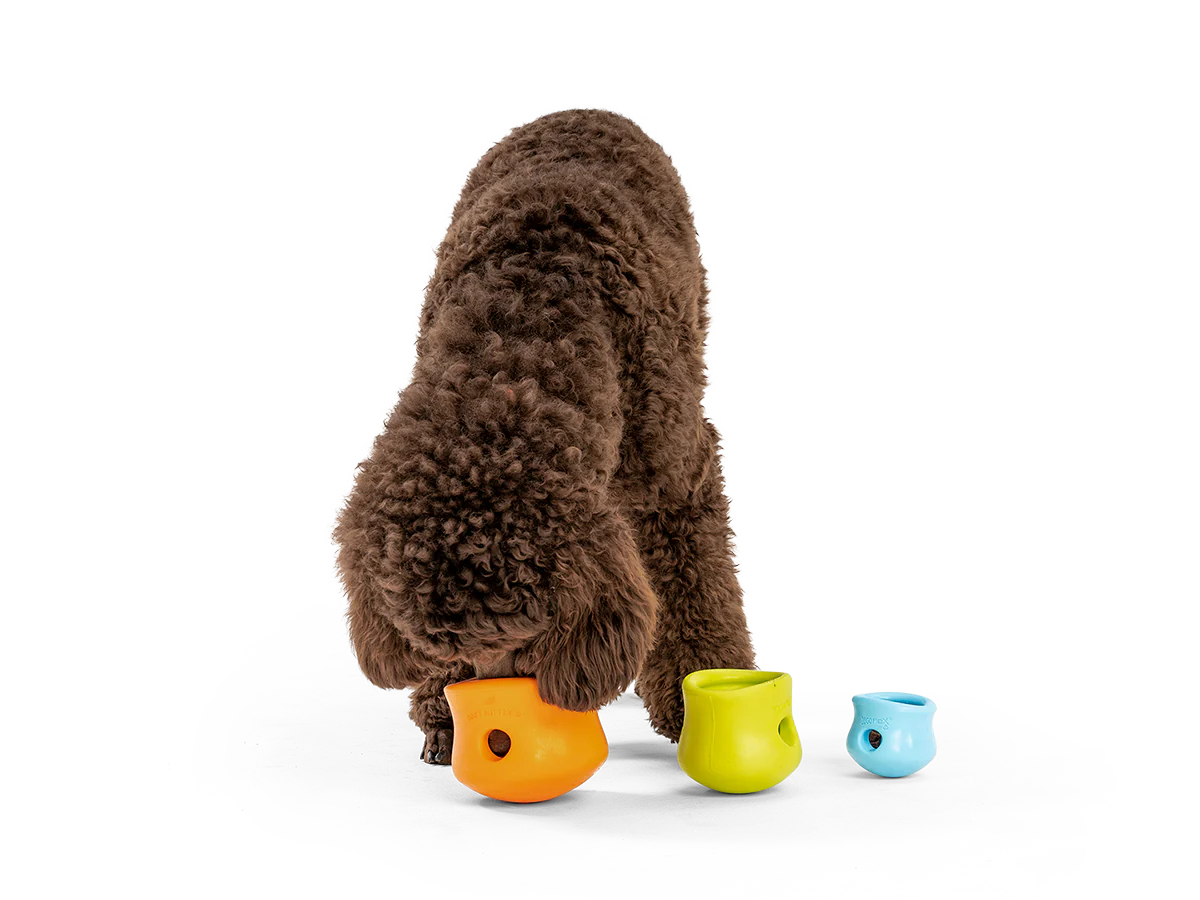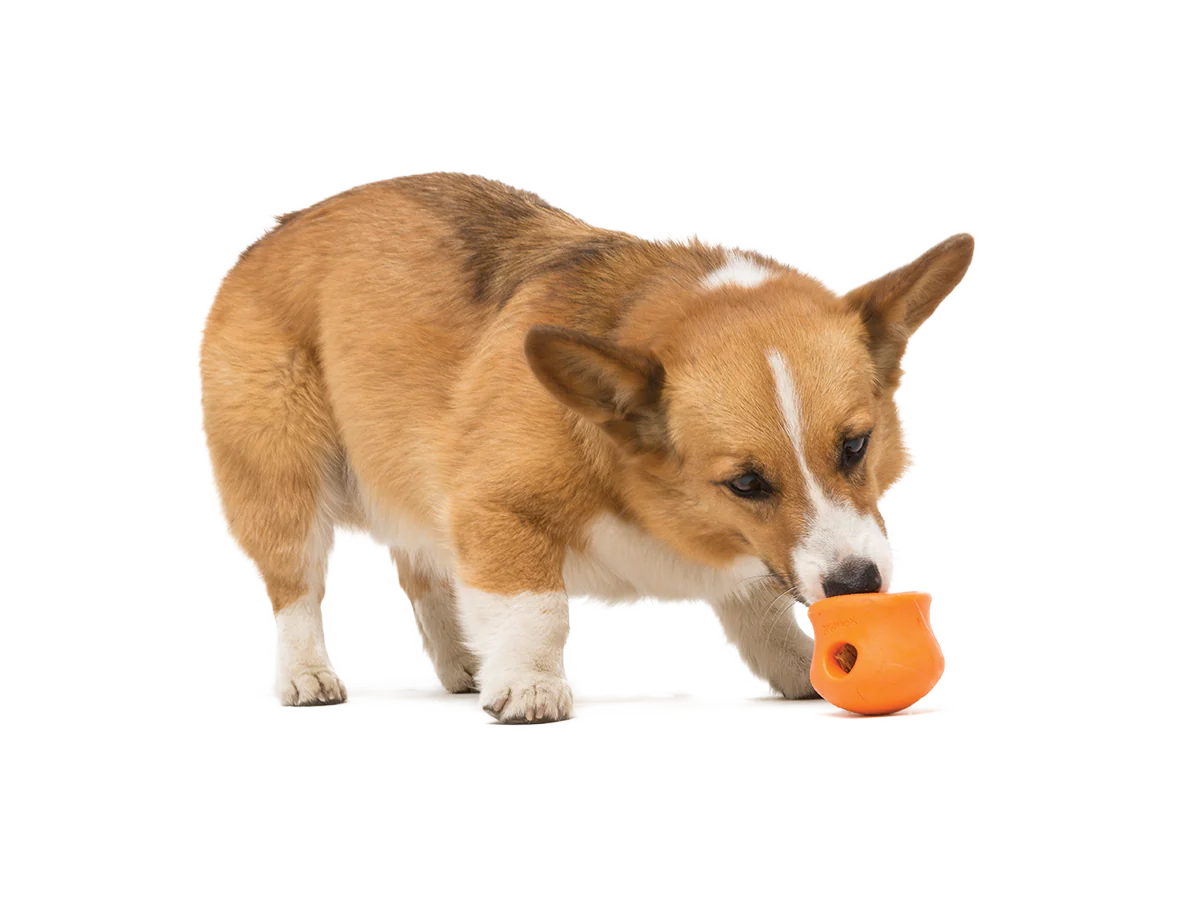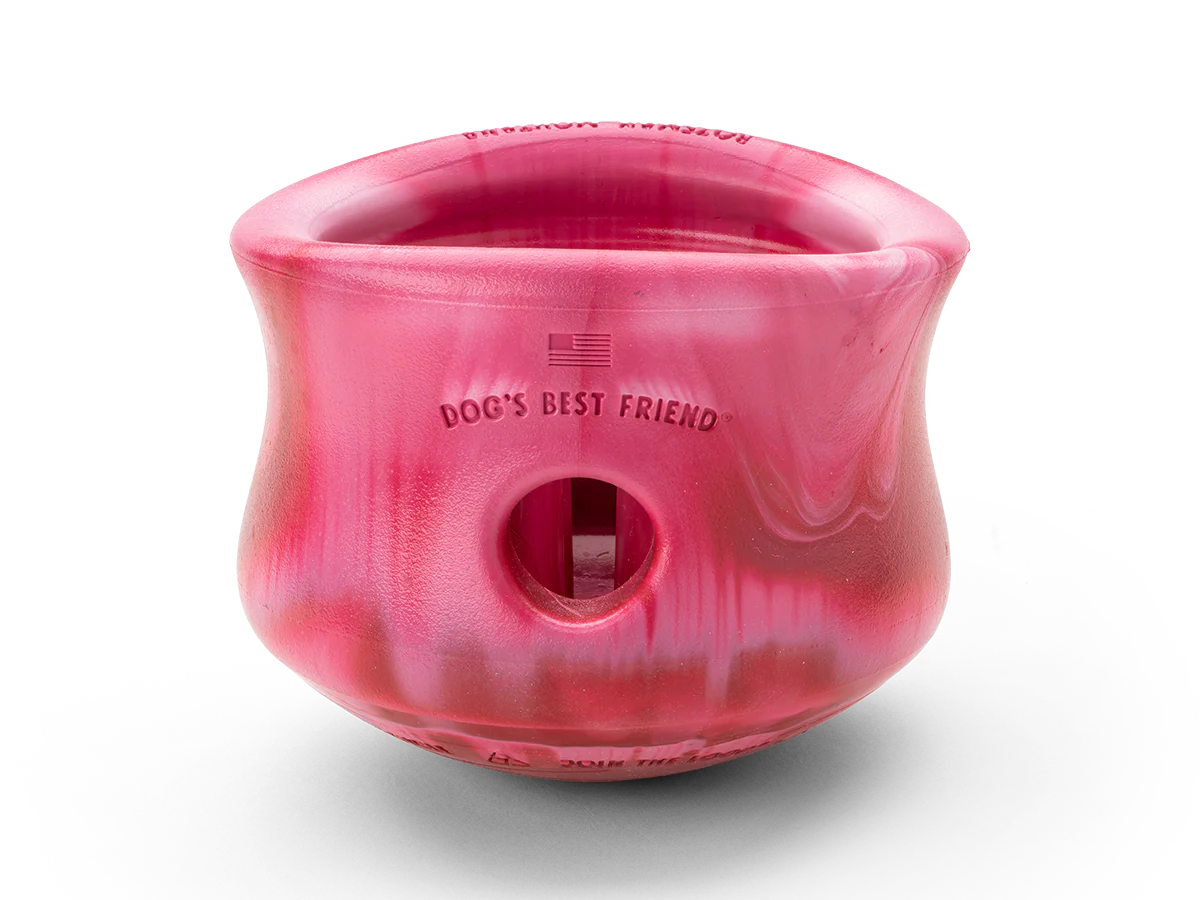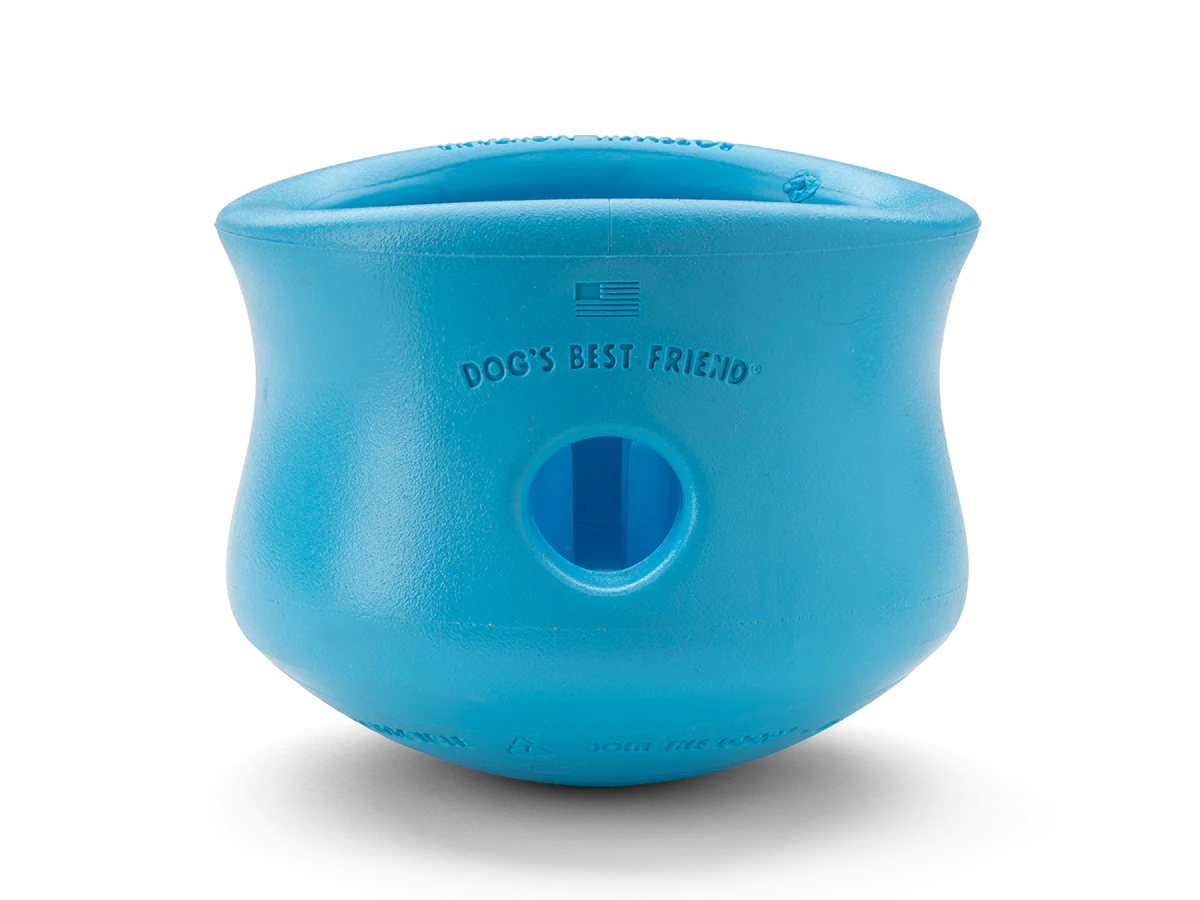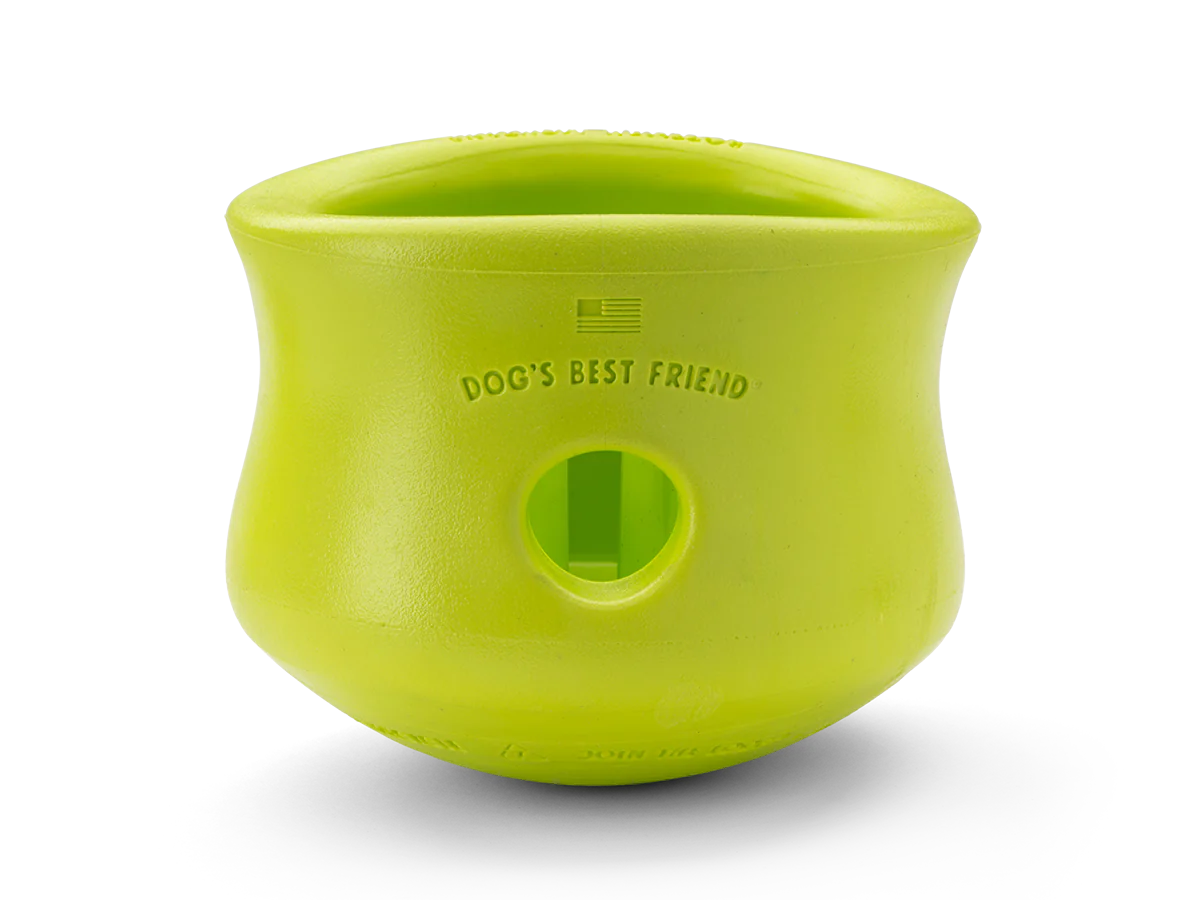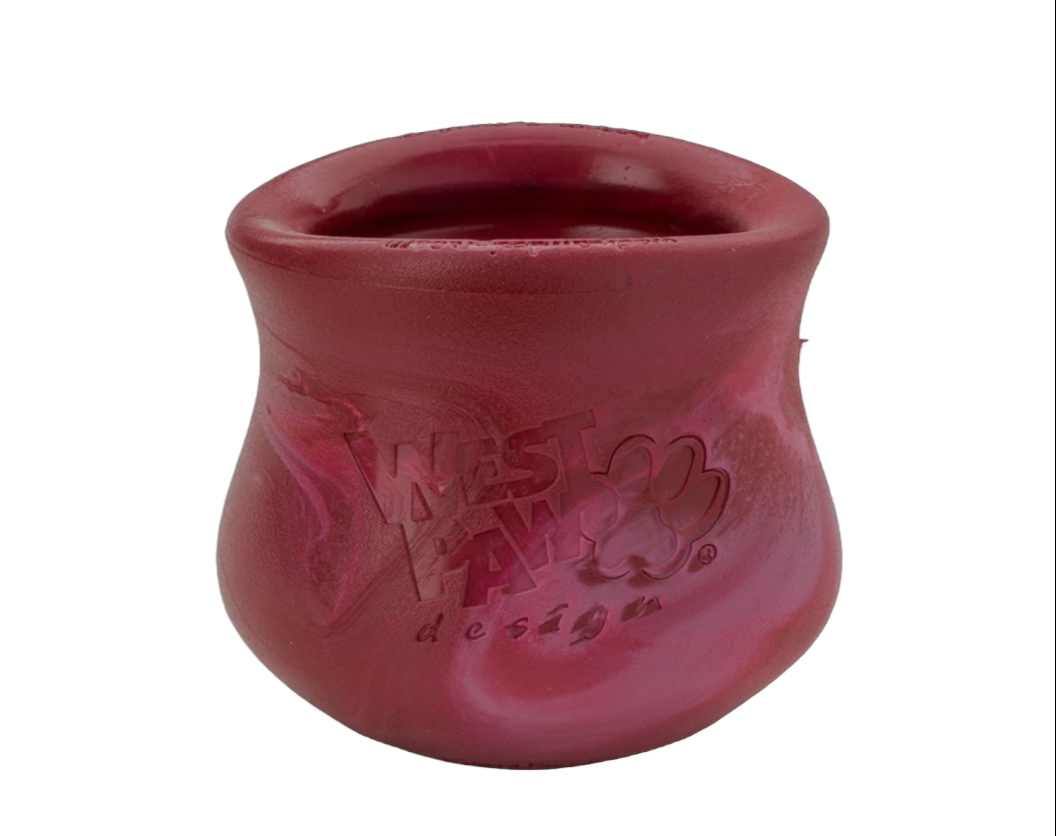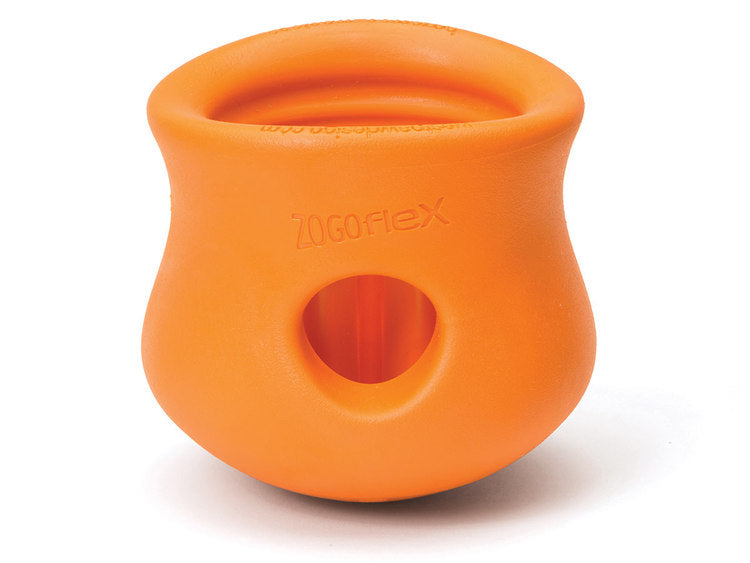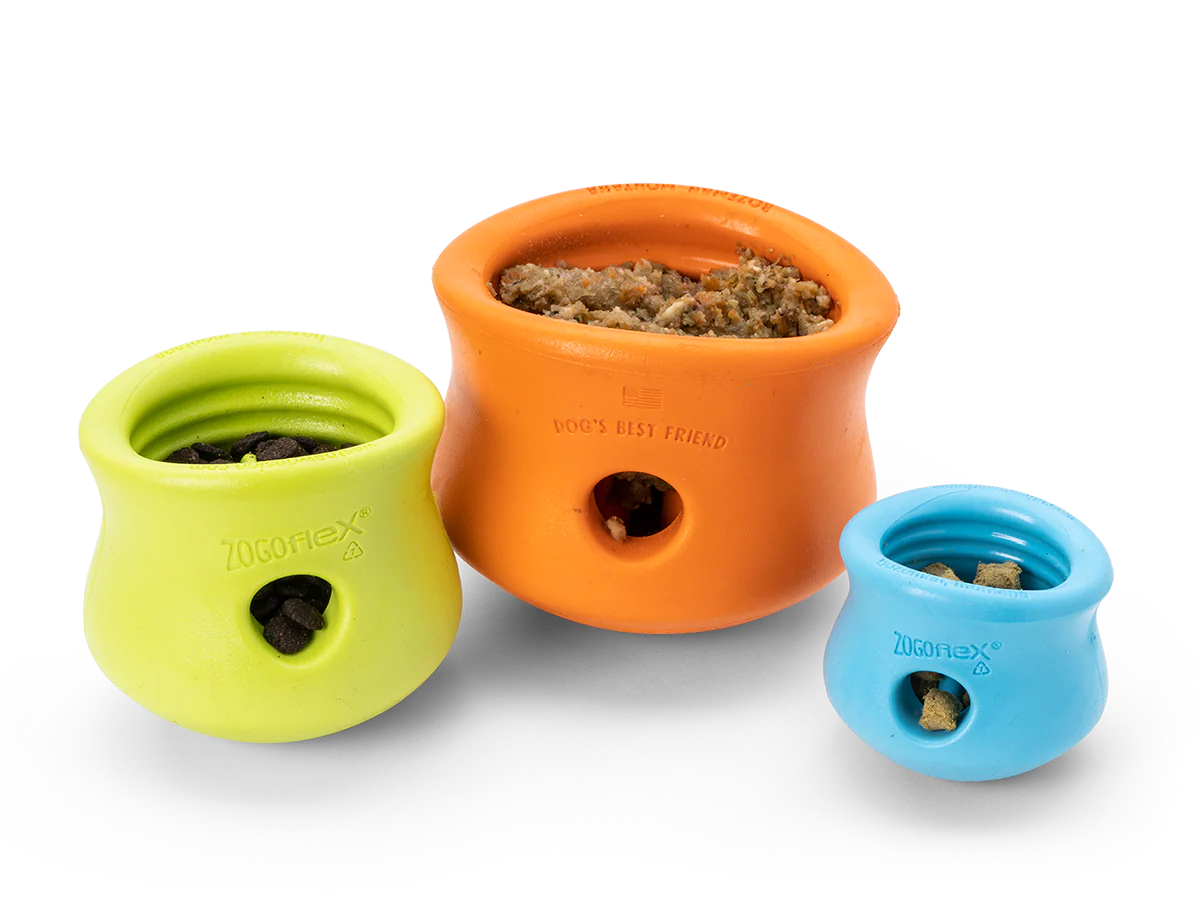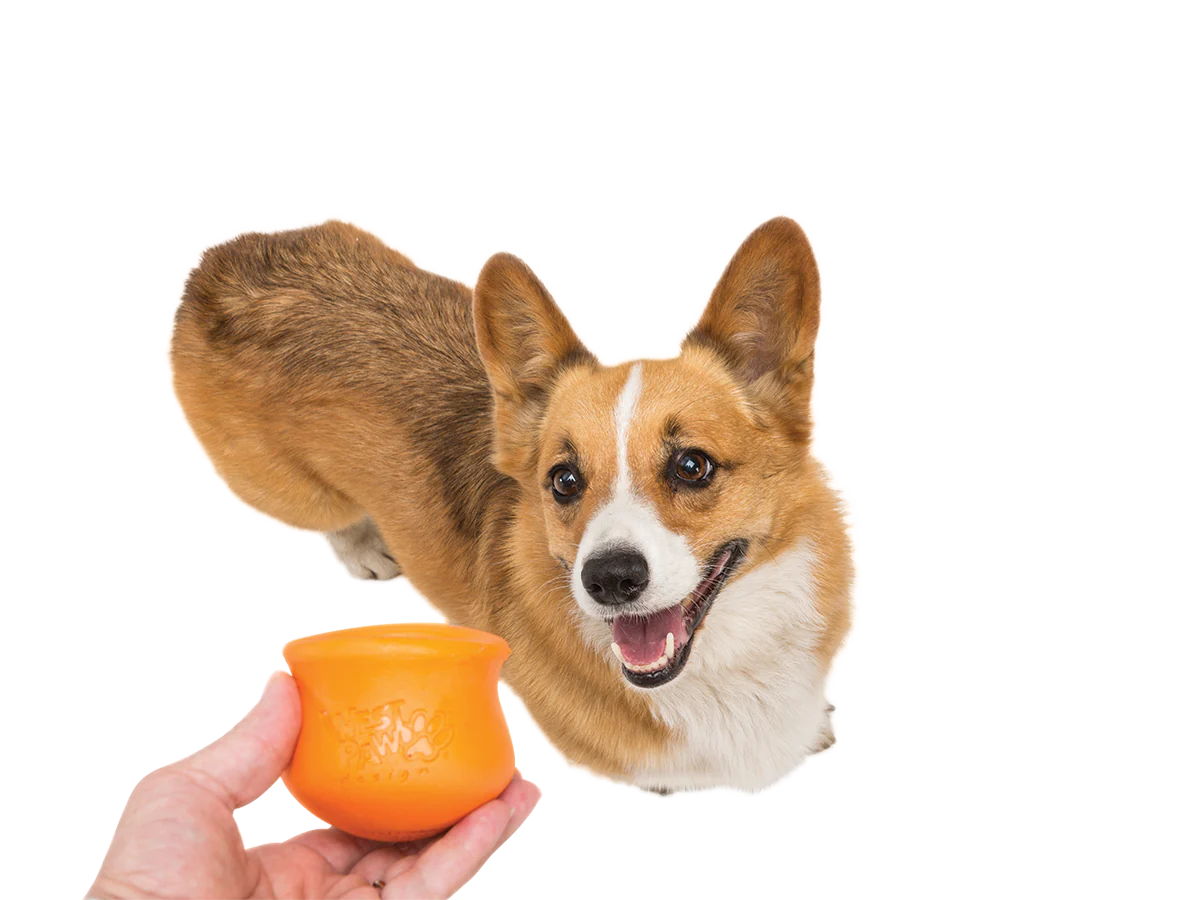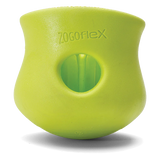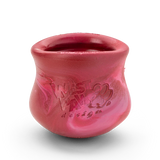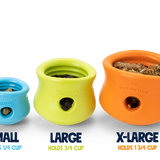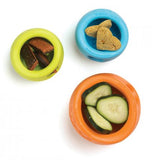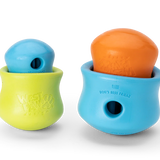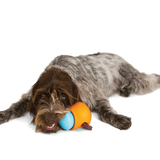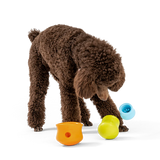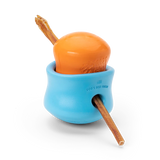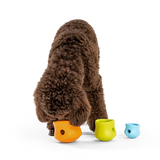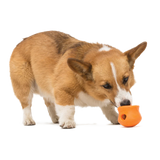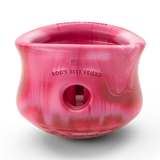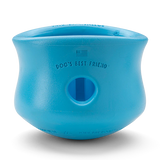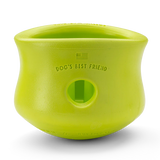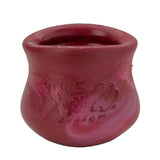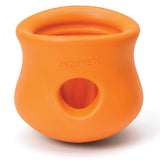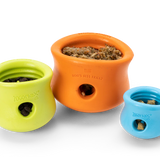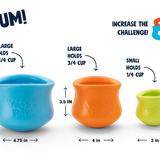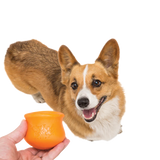 Aktiveringsleksak
Description

Give your dog entertainment and brain exercise with the Zogoflex Toppl food enrichment dog toy! This durable toy is designed to be filled with treats or food, providing your dog with a fun and challenging activity.
Size guide

S: 6x8x8 cm L: 9x10x9 cm XL: 10x12x12 cm
Ingredients
Zogoflex Toppl is the perfect food enrichment toy for all dogs, regardless of their nose length. With its internal grooves, it holds the treat in place while it rolls over, creating an entertaining challenge for your four-legged friend. For added difficulty, you can easily connect two different sizes (S and L or L and XL)

Toppl is the ideal choice both for old and low-activity dogs who love to have fun with its moving shape, as well as for dogs with higher activity levels who seek mental stimulation and challenges. Give your dog a play experience that develops their natural instincts and keeps them happy and occupied with Zogoflex Toppl!

Made of safe and environmentally friendly material that can withstand tough chewers.
Product reviews on Trustpilot
What do other customers think?