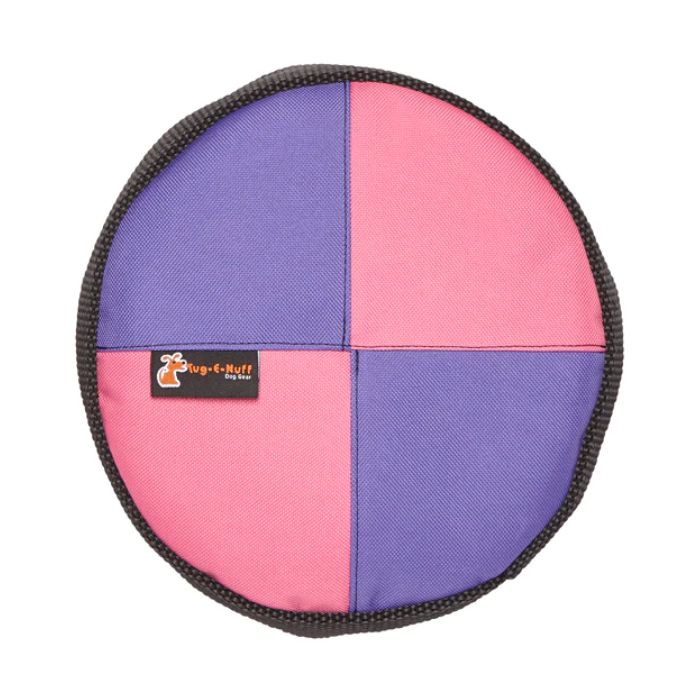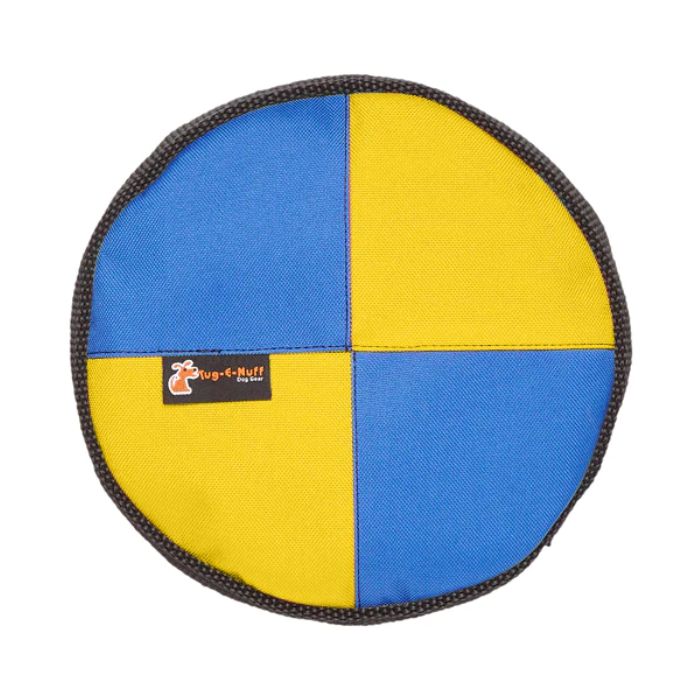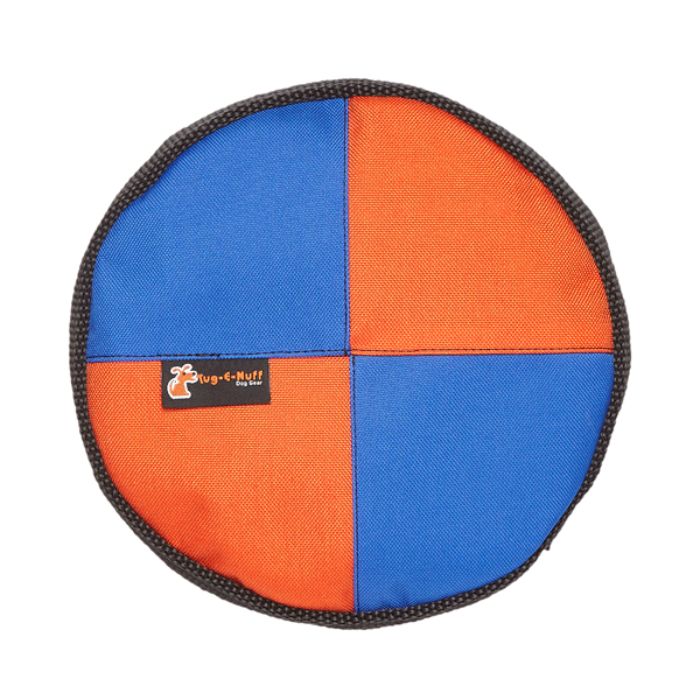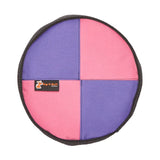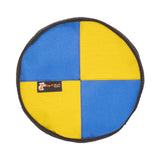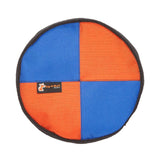 Frisbee
Description

The Tug-E-Nuff Frisbee is a perfect dog toy if your dog likes to jump, catch and retrieve.

The soft, waterproof fabric is gentle on teeth and gums, but sturdy enough to withstand a rewarding game of tug-of-war without breaking.
Size guide

Small 15.5 cm in diameter Large 22 cm in diameter
Ingredients
Specifications

100% waterproof
Durable fabric
Available in two bright color combinations
Made in the UK
Tug-E-Nuff toys are designed for tough play and should only be used under supervision.
The Tug-E-Nuff Frisbee has a compact and lightweight design that makes the Frisbee easy to carry and store in a pocket or bag. The frisbee also flies and floats well, allowing the dog to enjoy the satisfaction of hunting and catching without the unpleasant smack in the mouth that heavier frisbees can give!
Product reviews on Trustpilot
What do other customers think?