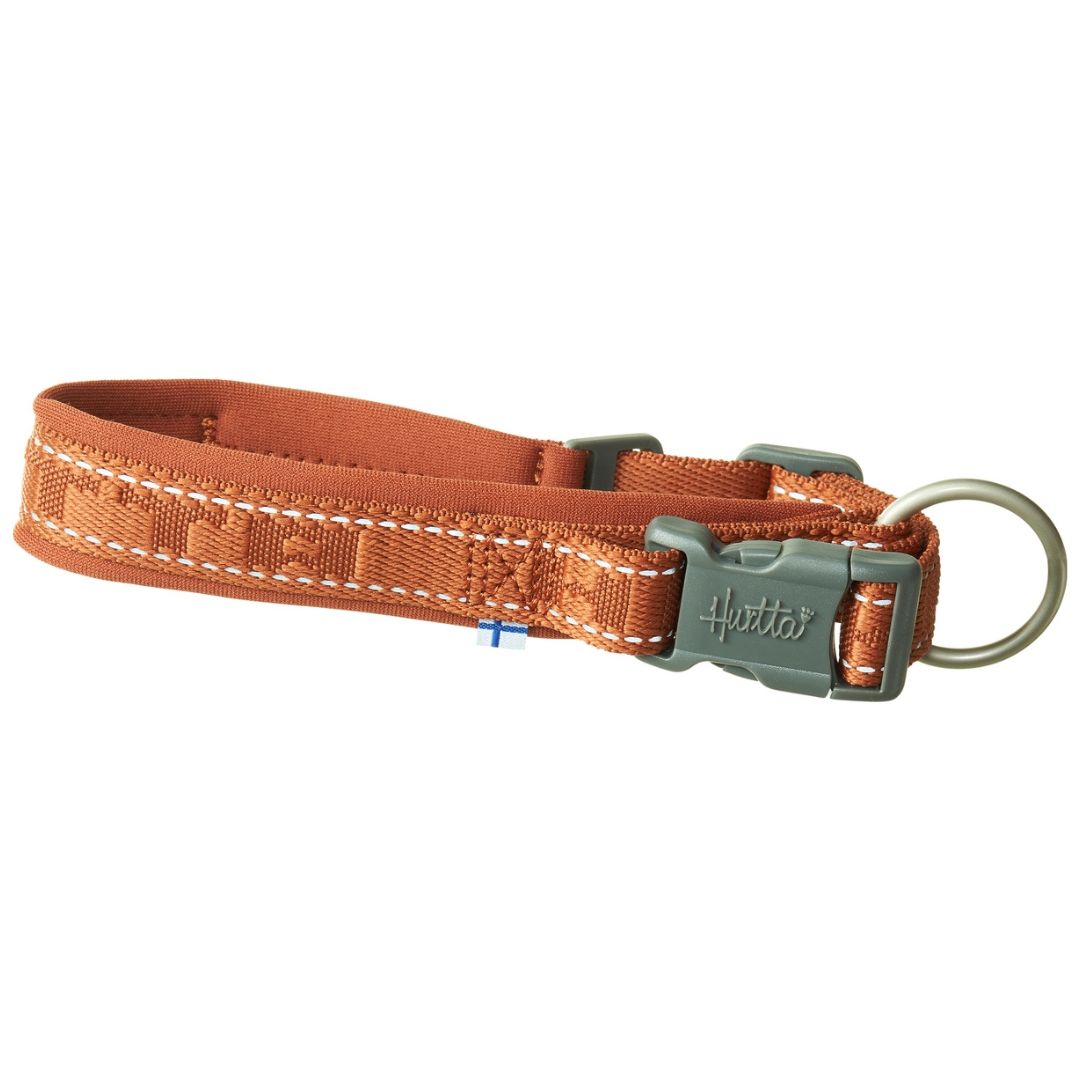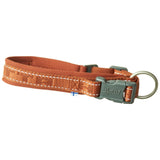 Hurtta Casual Padded Dog Collar ECO - Cinnamon
Hundhalsband
Description

The neoprene-padded Hurtta collars in the color Cinnamon reduce the load on the dog's neck and neck by distributing it over a larger area. The ergonomically designed collars do not rub against the dog's neck.
Size guide

You can find the size chart by clicking on the question mark next to the sizes above.
Ingredients
Specifications

Comfortable fit
Durable nylon strap
Weather-resistant outer layer with comfortable neoprene padding
Secure locking mechanism
Full-length 3M reflectors
The reliable padded collars in the color Cinnamon are perfect for daily walks and activities for all dogs. The lightweight material and ergonomic design make the padded collar comfortable for the dog to wear. Thanks to the safety mechanism on the snap lock, the load that occurs when the dog pulls is shifted away from the snap lock, making the collar safer to use. The collar is made from 80-100% recycled material and has highly visible 3M reflectors. A smart choice for your dog, and thanks to its recycled materials, also for the planet.
Product reviews on Trustpilot
What do other customers think?