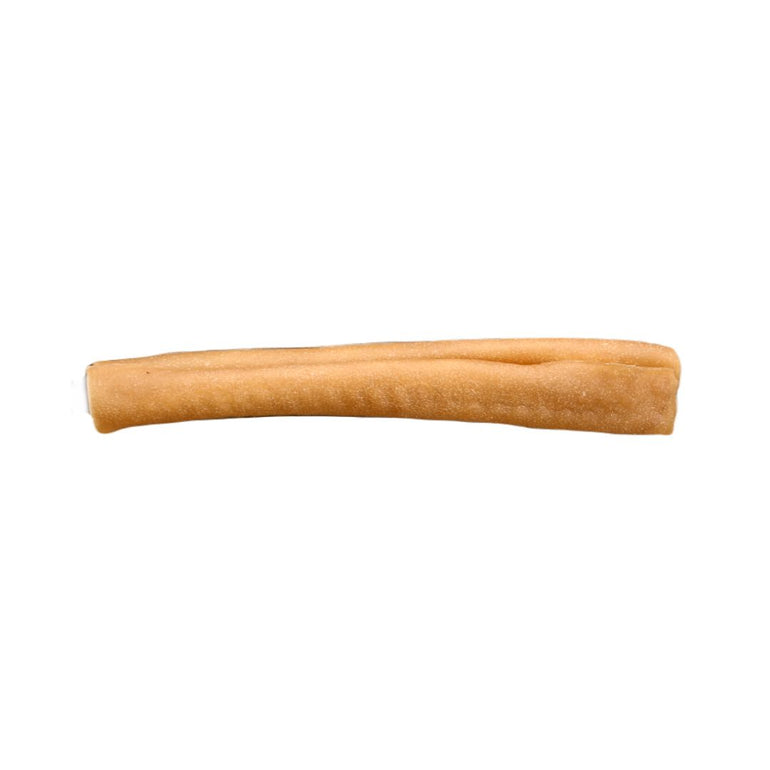 Kerotug Chew roll Moose Swedish 15 cm
Tuggben

4 for 3 on all chewing bones from Kerotugg, only valid today 29/9.
Description
Chew bone made of dried Swedish moose skin from Kerotugg 15 cm. Perfect for small dogs or as a reward for dog training.
Specification
Chew roll of dried rawhide from moose.
Sustainable chewing bones from our Norrbothnian forests.
No additives, no bleach, no glue or other strange things.
Length 15 cm and diameter 1.5 cm.
Small chewing bone made of Swedish dried elk hide. Length approx. 15 cm. Diameter approx. 15-20 mm.