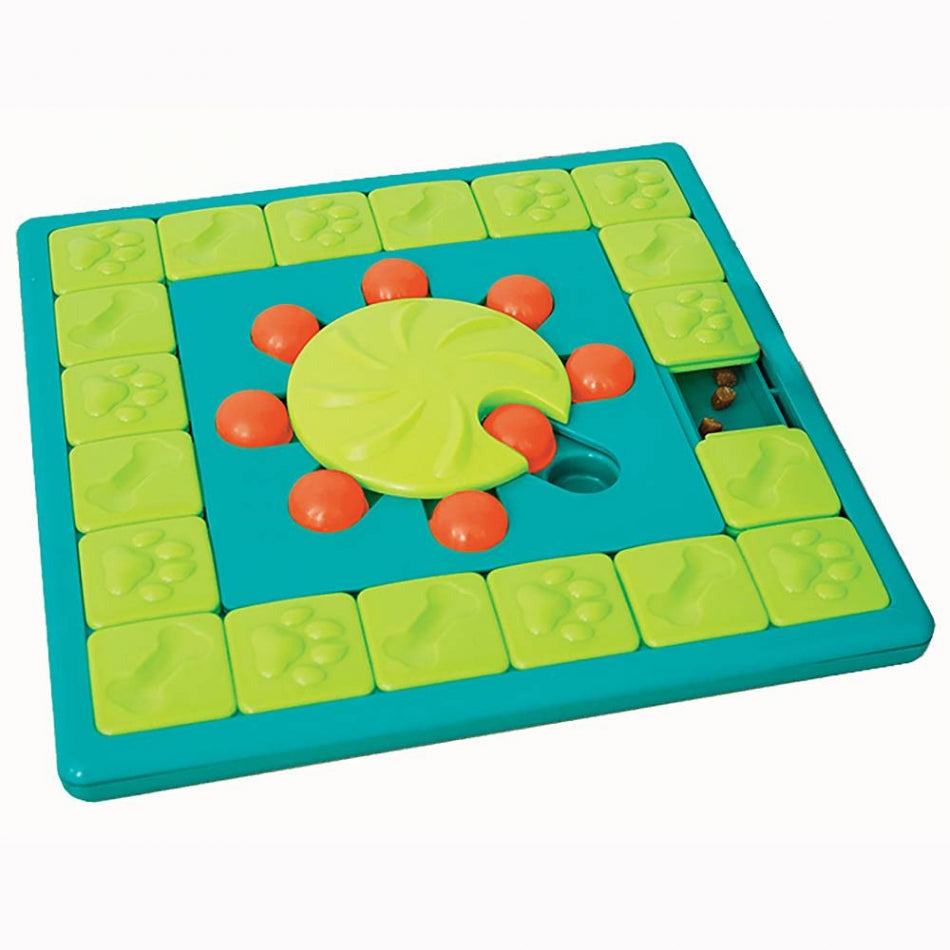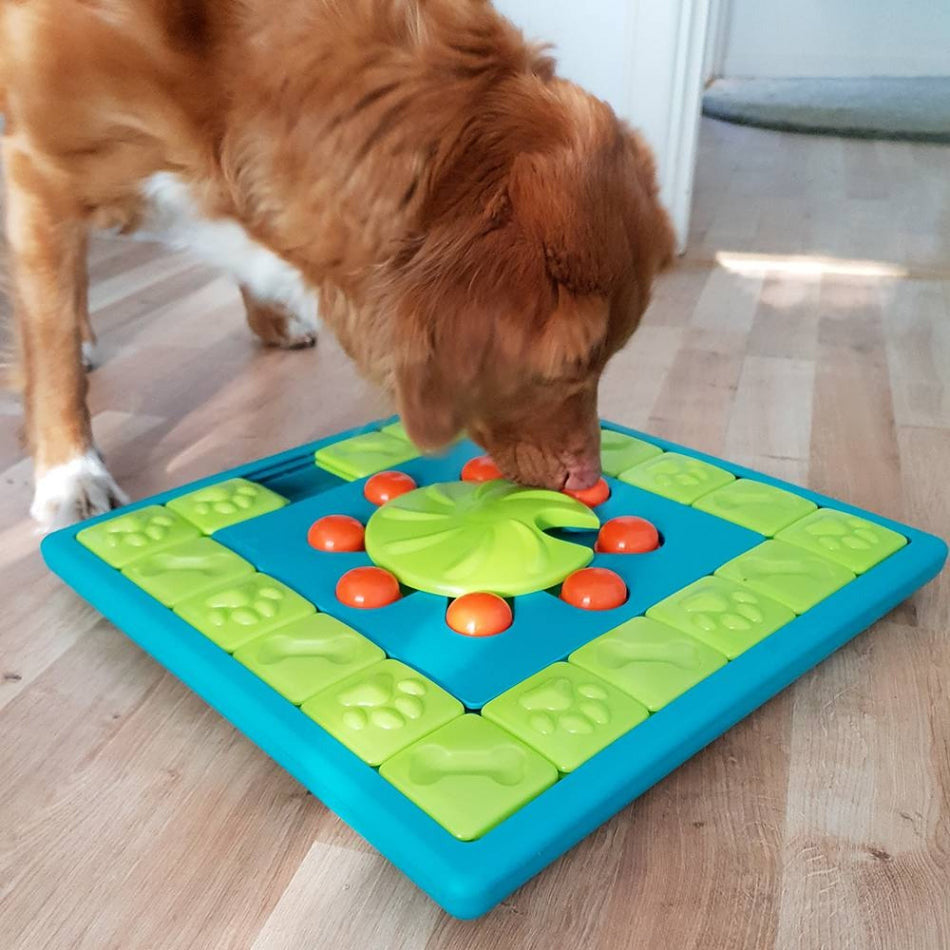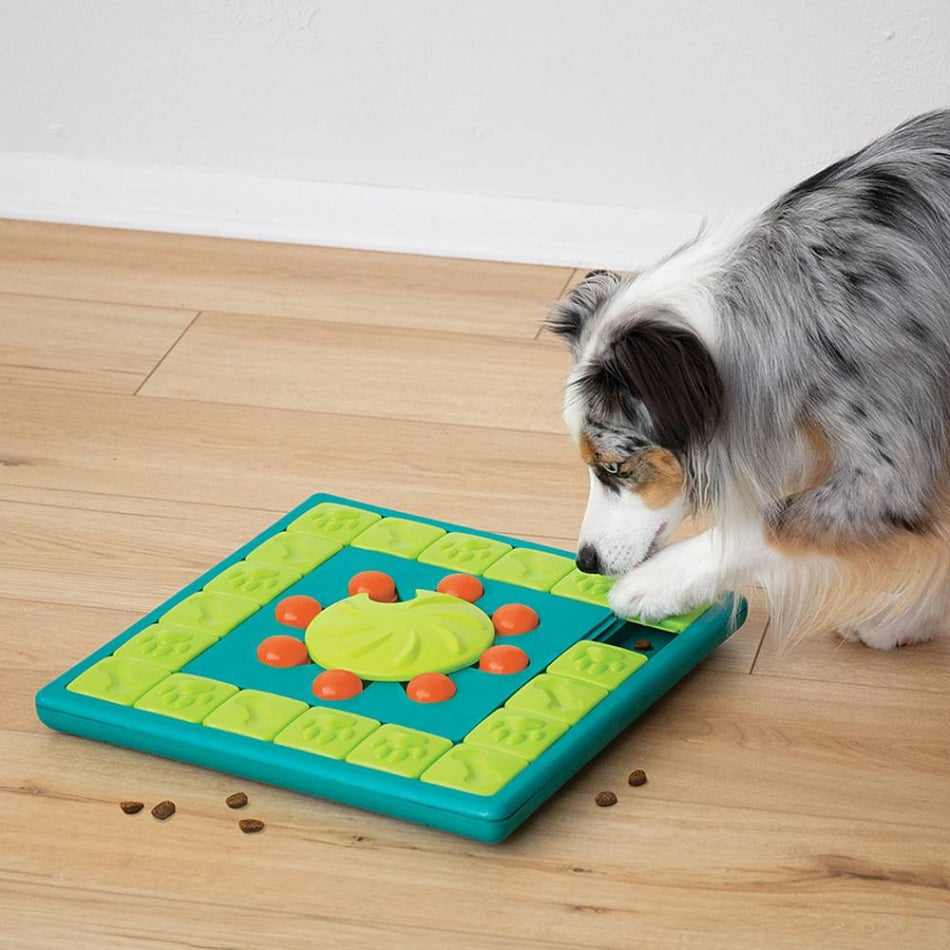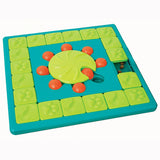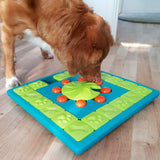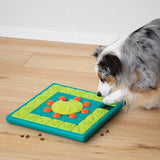 Nina Ottosson Multipuzzle Activation game
Aktiveringsleksak
Description

Difficulty level 4. With 28 hidden candy compartments, Nina Ottosson Dog MultiPuzzle is our most challenging dog game yet! The dog must move tiles sideways back and forth and rotate the middle part in combination with moving blocks to find hidden treats. MultiPuzzle is the ultimate challenge to mentally activate your dog.
Details
Ingredients
HOW TO PLAY: Place your dog's favorite treat or food under the sliding trays in the outer compartment. In the rotating middle part, the pieces of candy are placed in the compartments under the round blocks. Place the game on the floor, supervise, encourage and show your dog how to move the tiles back and forth, and how the center wheel rotates to find treats. If your dog is too heavy-handed with his paws, place the toy in your lap or on a stool, so your dog can only work with his nose to find treats. Let the game begin!

FUN FOR ALL DOGS: This is an advanced game, it is suitable regardless of age, size or breed, best for dogs who have previous experience with other puzzles, and have fine motor skills.
GAME RULES: As it is a challenging game, we recommend that you and your dog play together, and that you teach the dog the rules of the game, and how it works.

FROZEN PUZZLE: Mix some canned meat with water, pour some of the mixture into the compartment of the game, or put a small piece of sausage or a piece of candy in each compartment, pour some water, put the game in the freezer until it is frozen. This is perfect for dogs that need a little extra activity.

REDUCES DESTRUCTIVE BEHAVIOUR: Games activate the dog mentally, which helps to reduce destructive behavior.

PLAY TOGETHER: Playing a game together is an excellent way to strengthen the bond with your dog, while teaching the dog basic training commands in a positive way.

SLOW FEEDER: Let the dog work for the food, serve the dog food in a game, perfect for dogs who eat too fast.

BPA, PVC & PHTHALATE FREE: Made from food grade materials.

EASY TO CLEAN: Hand wash with warm water and detergent, rinse clean and let dry.
Nina Ottosson's dog games counteract boredom, help reduce destructive behavior and activate your dog mentally. It's Hide & Seek with treats, and dogs love it.

WARNING: This is not a chew toy. Check the game regularly and remove and replace if it is broken or if any part comes loose as this can cause serious injury.

ALWAYS supervise your dog when using the MultiPuzzle. When the toy is empty of treats or food, put the toy away until it is used next time under supervision. Intended for pets only. Keep out of reach of children.
Product reviews on Trustpilot
What do other customers think?