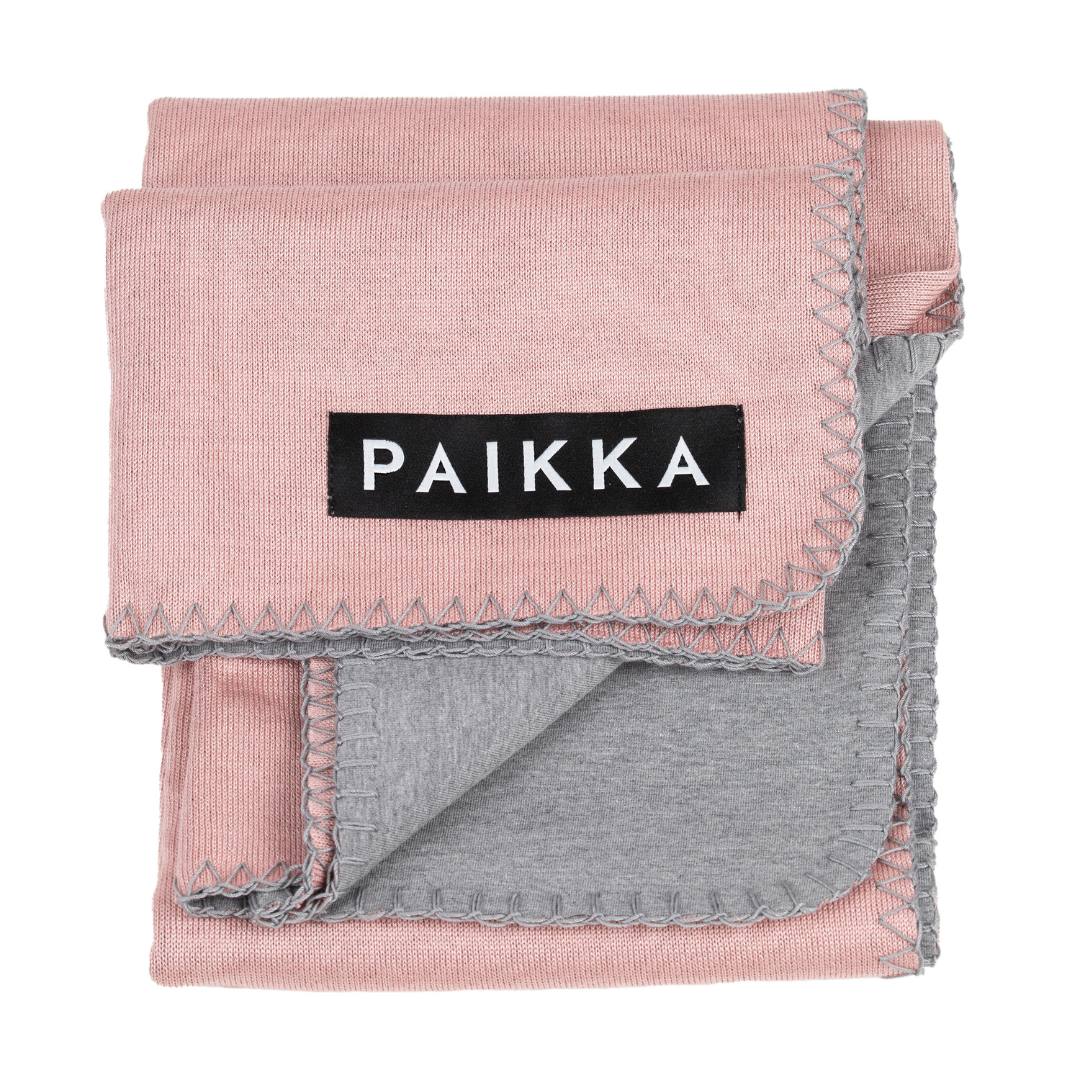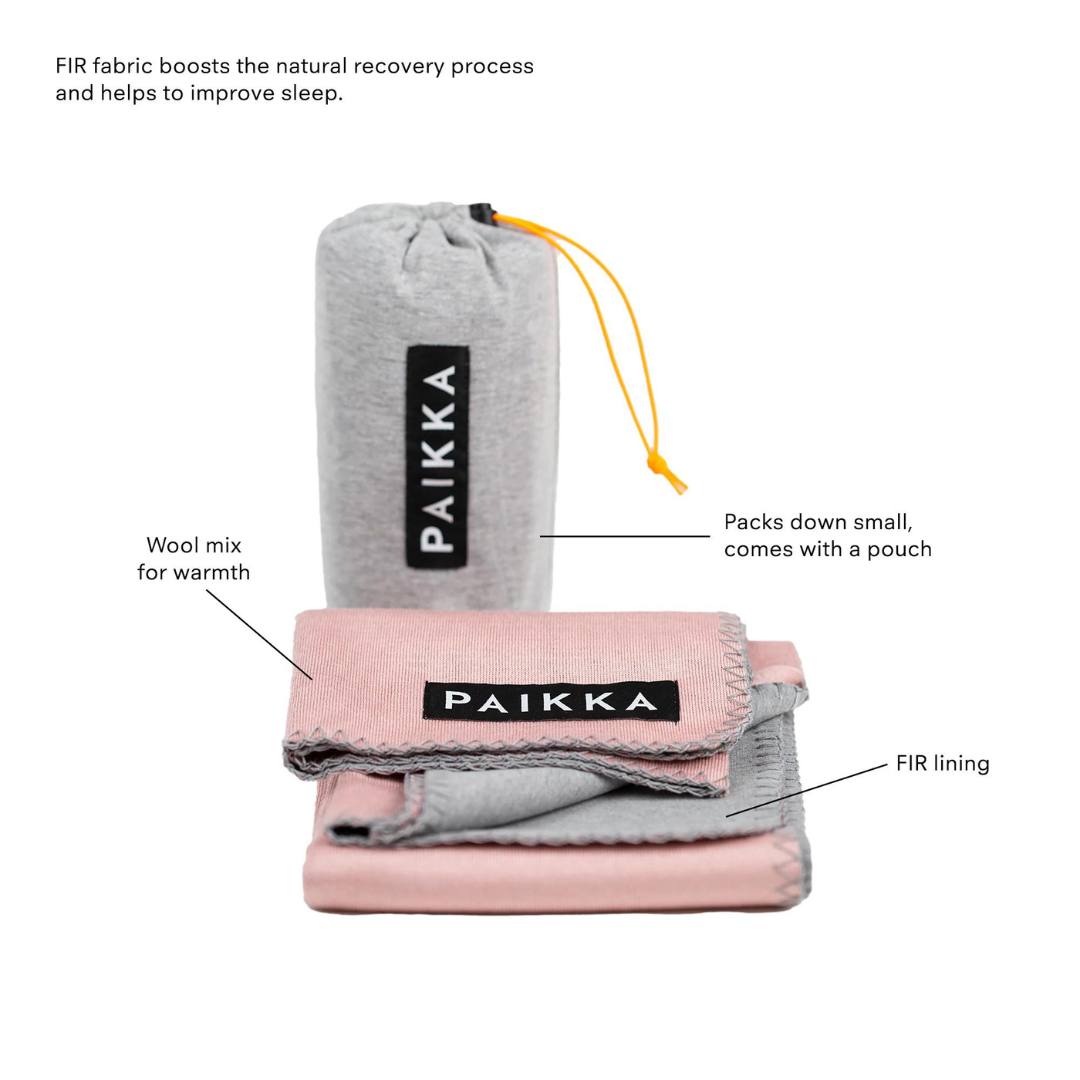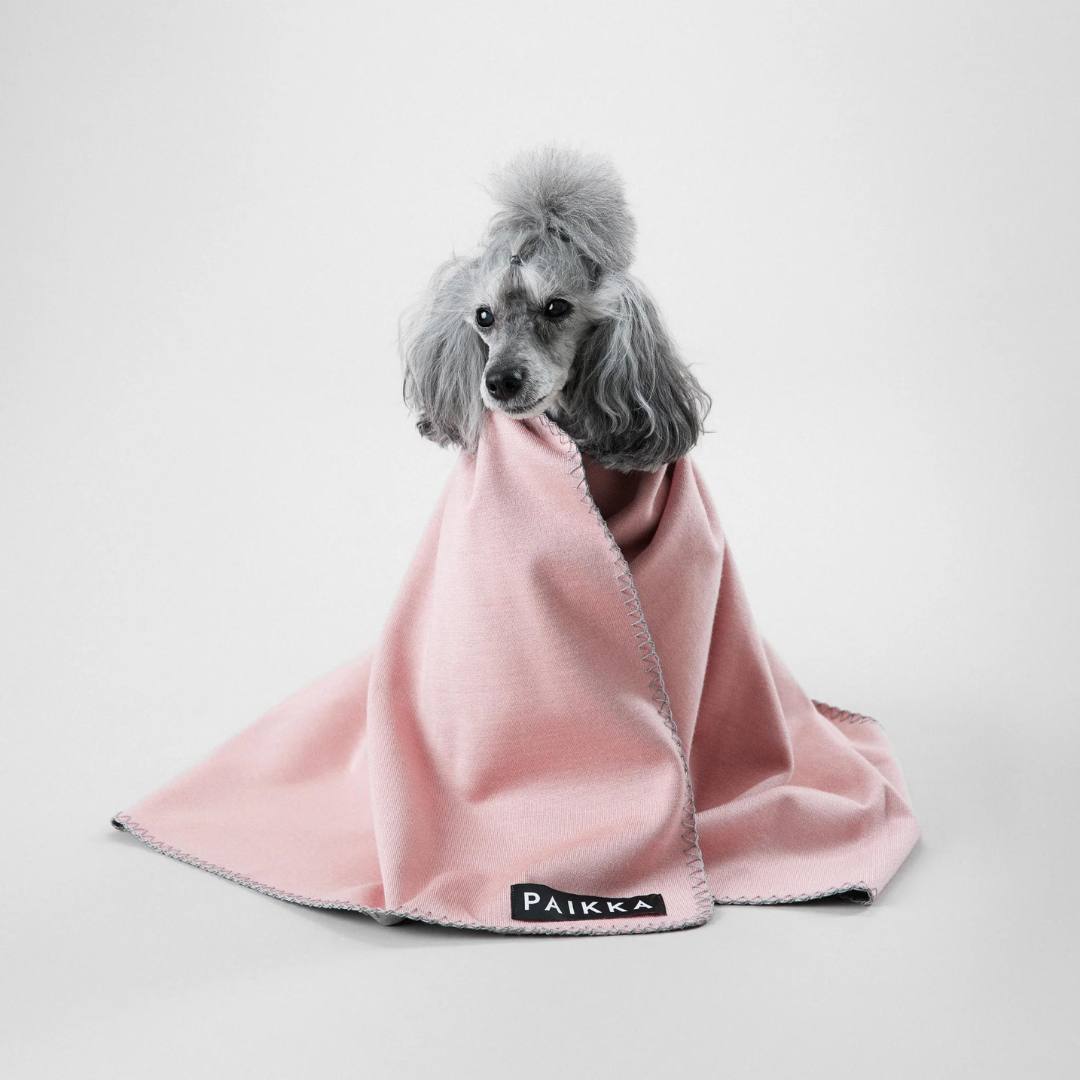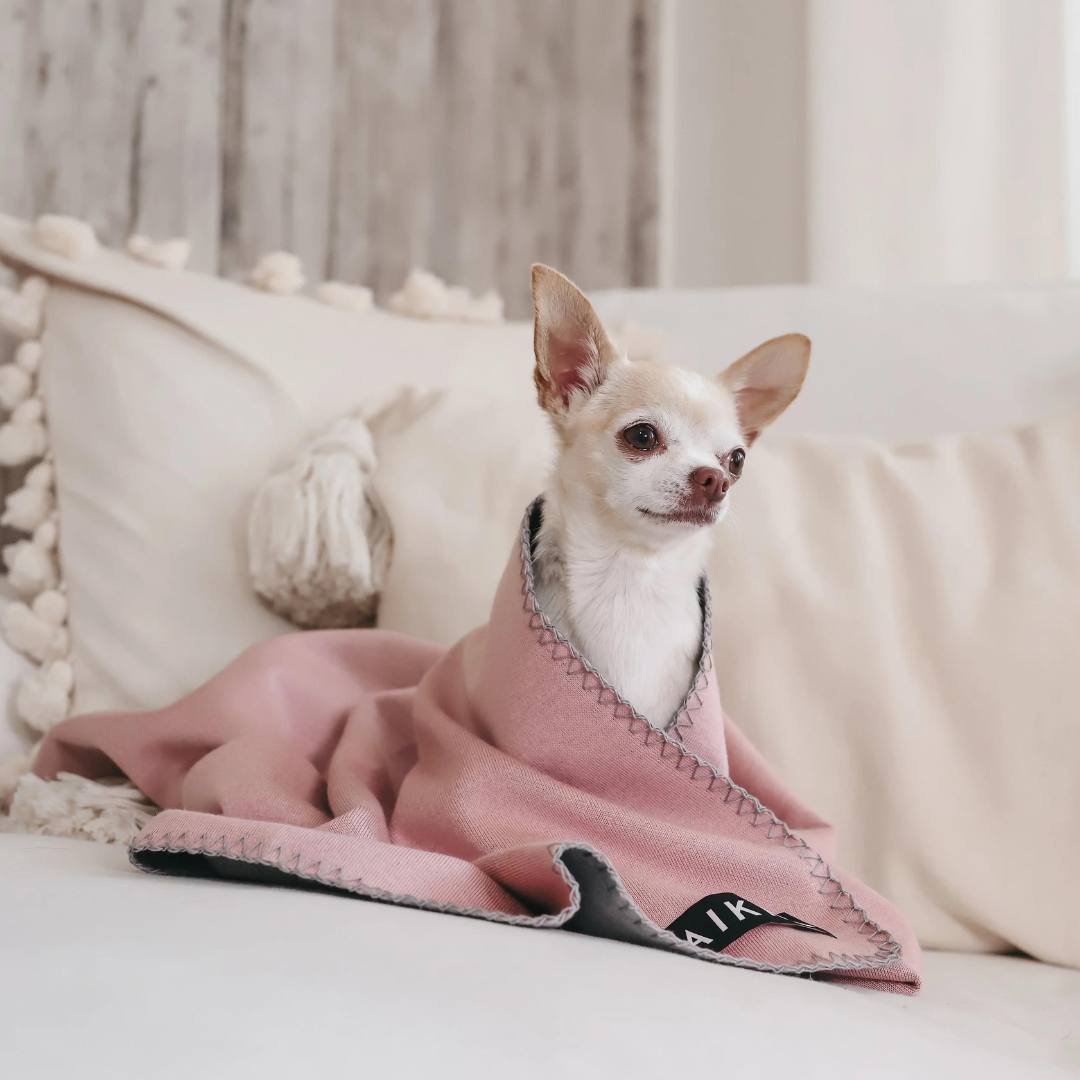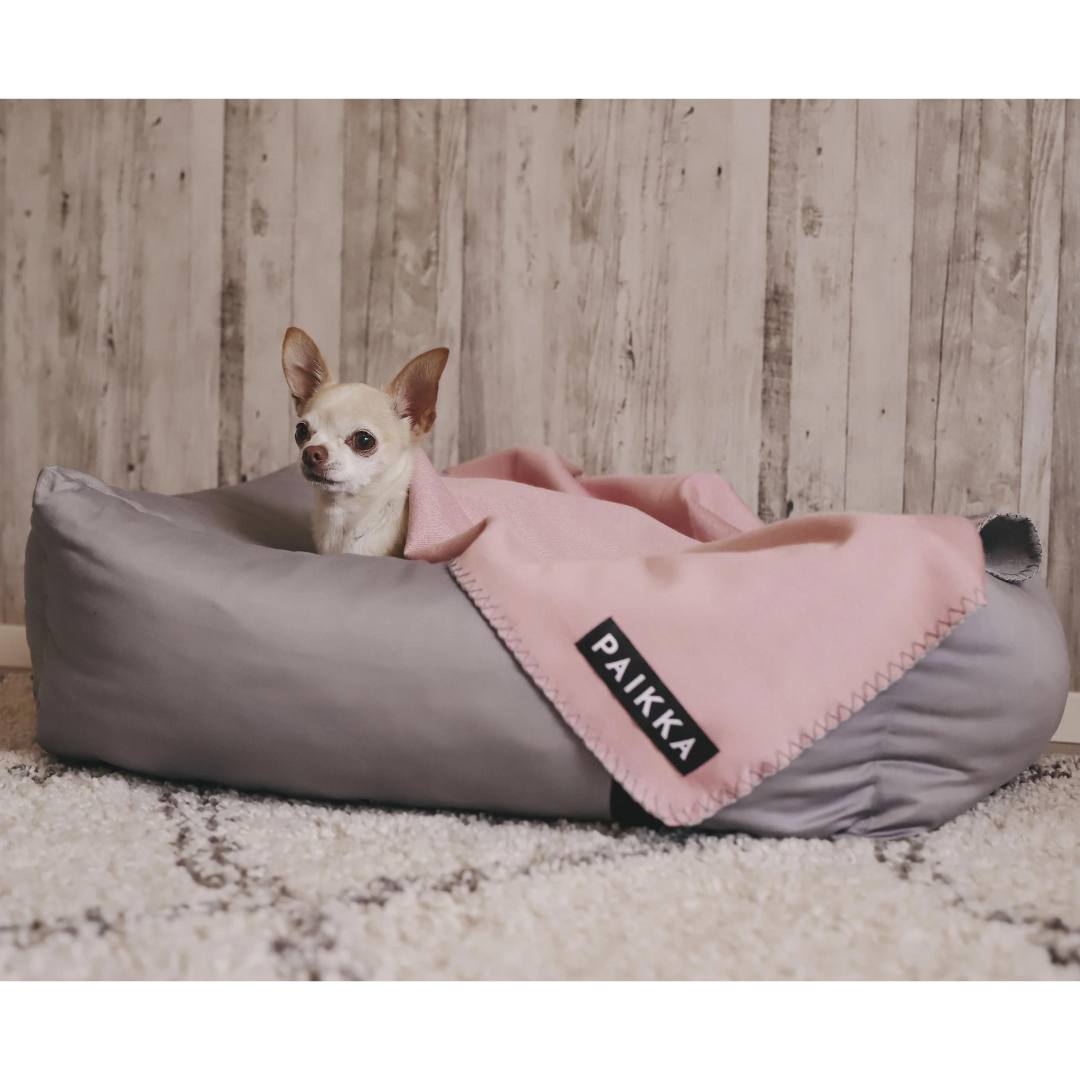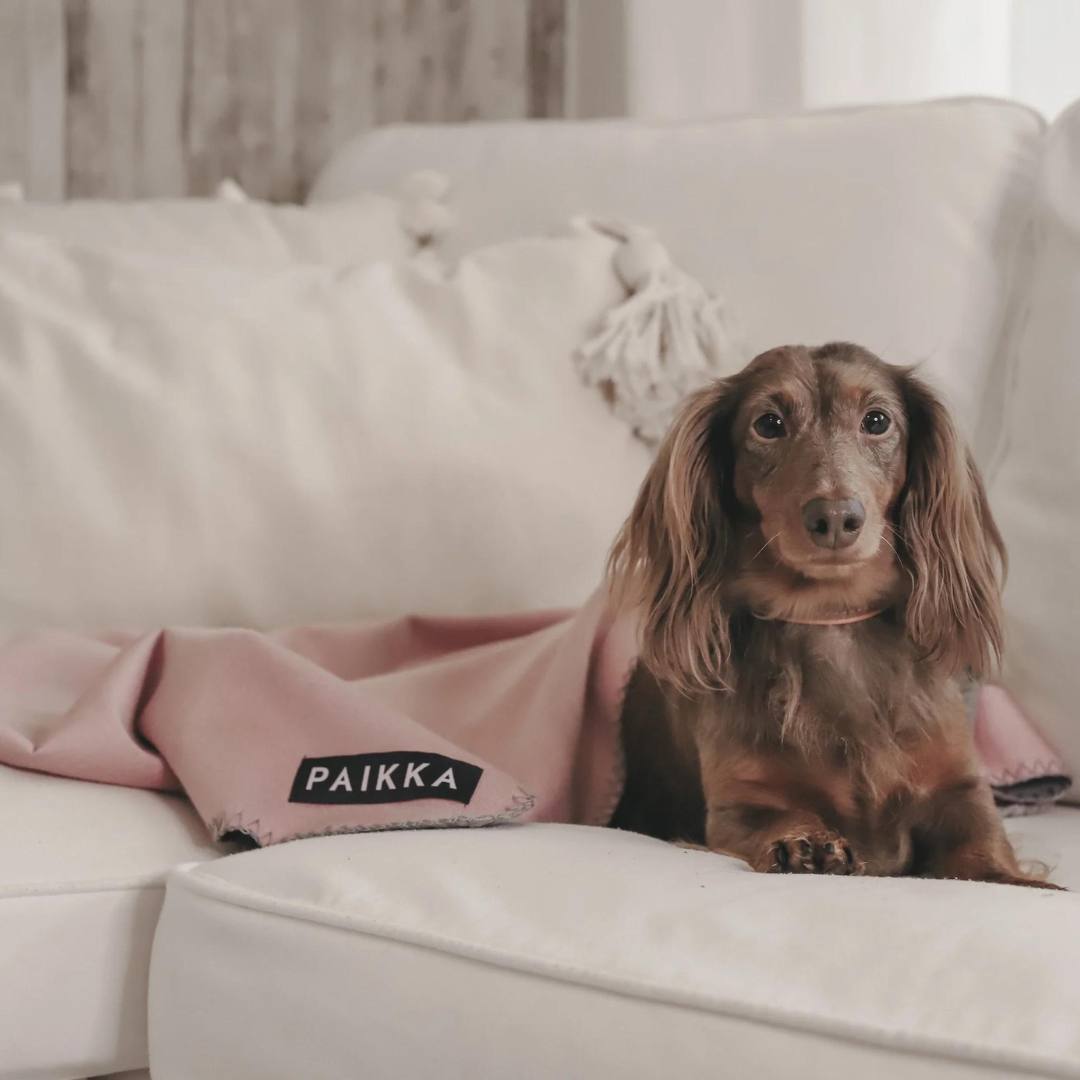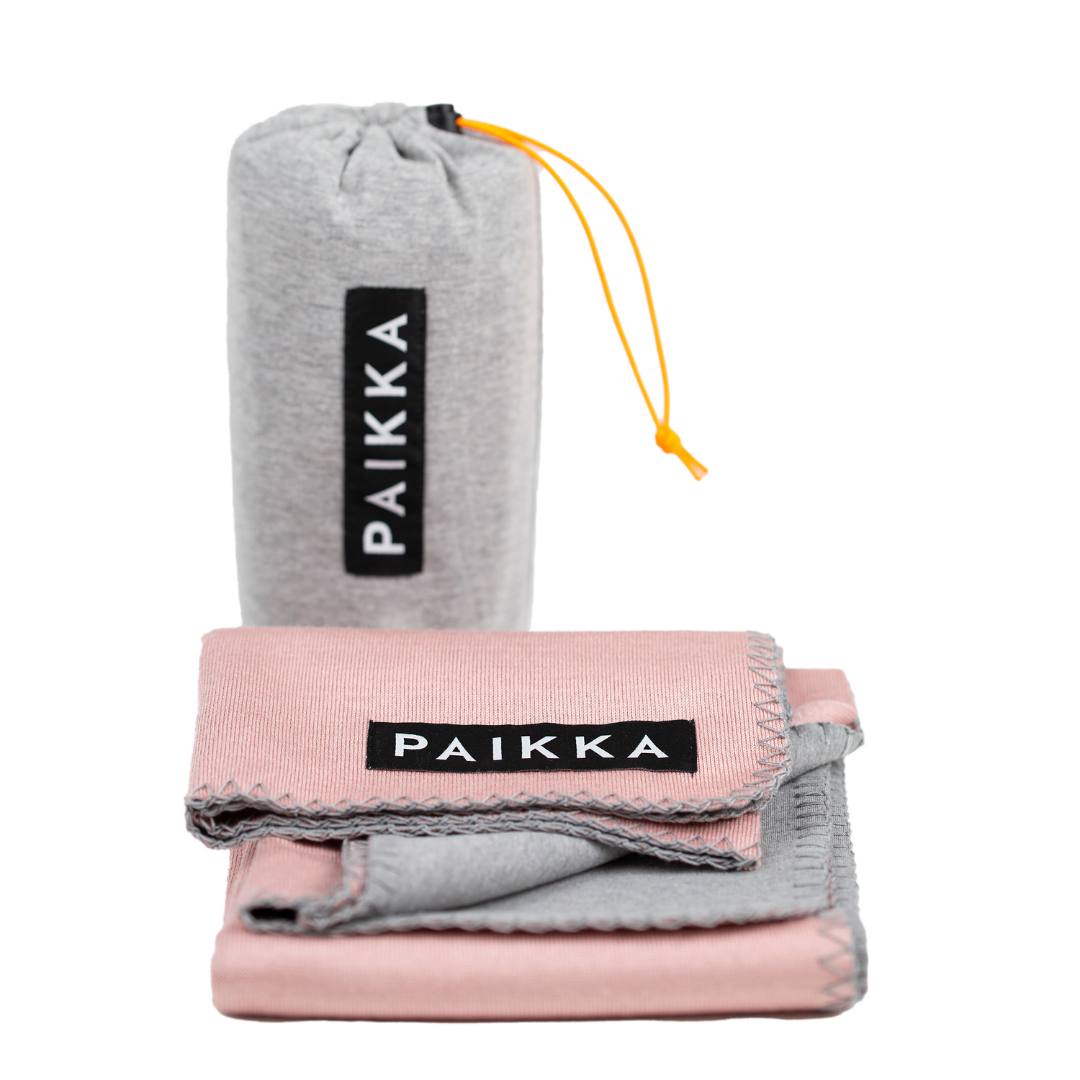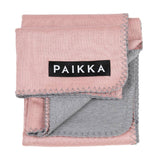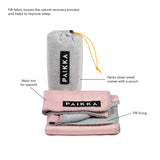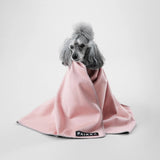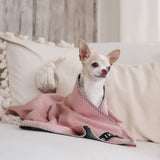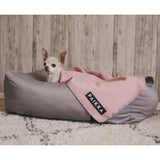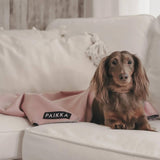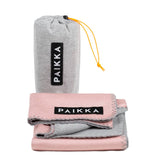 PAIKKA Recovery Blanket - Pink
Hundtillbehör
Description

Cozy pink blanket in a wool blend that is easy to pack for adventures outside the home. Comes with a practical bag to be easily carried on the go. The cozy wool blend keeps the dog warm and promotes recovery.
Size guide

Size of the blanket 70x100 cm
Details

Outer: 70% acrylic, 30% wool. Lining: 55% cotton, 37% graphene, 8% elastane.
Care instructions

Wash gently by hand with wool detergent. Do not tumble dry, iron or dry clean. Do not use bleach or fabric softener when washing.
Ingredients
Specifications

Warming wool blend
FIR feed that supports recovery
Also suitable for humans
This smart blanket will become your dog's new favorite. Place the blanket on a couch to give your dog a restful place to recover, or pack more of it when you go hiking to ensure the dog gets the recovery it needs after an eventful day. The special infrared radiation (FIR) material on the underside can increase blood circulation and help promote the natural recovery process. *
The blanket is also suitable for people who may feel a little tired after an active day with their four-legged friend.

*FIR fabric used in PAIKKA products has been thoroughly tested for its properties (FIR radiation ability, antibacterial function, moisture absorption, dissipation of static electricity, UV absorption and chemical safety, e.g. according to standard 100 of OEKO-TEX) . Note that we base the assumption of possible biological effects of the FIR fabric on research material available for FIR textiles on the human body.

Product reviews on Trustpilot
What do other customers think?