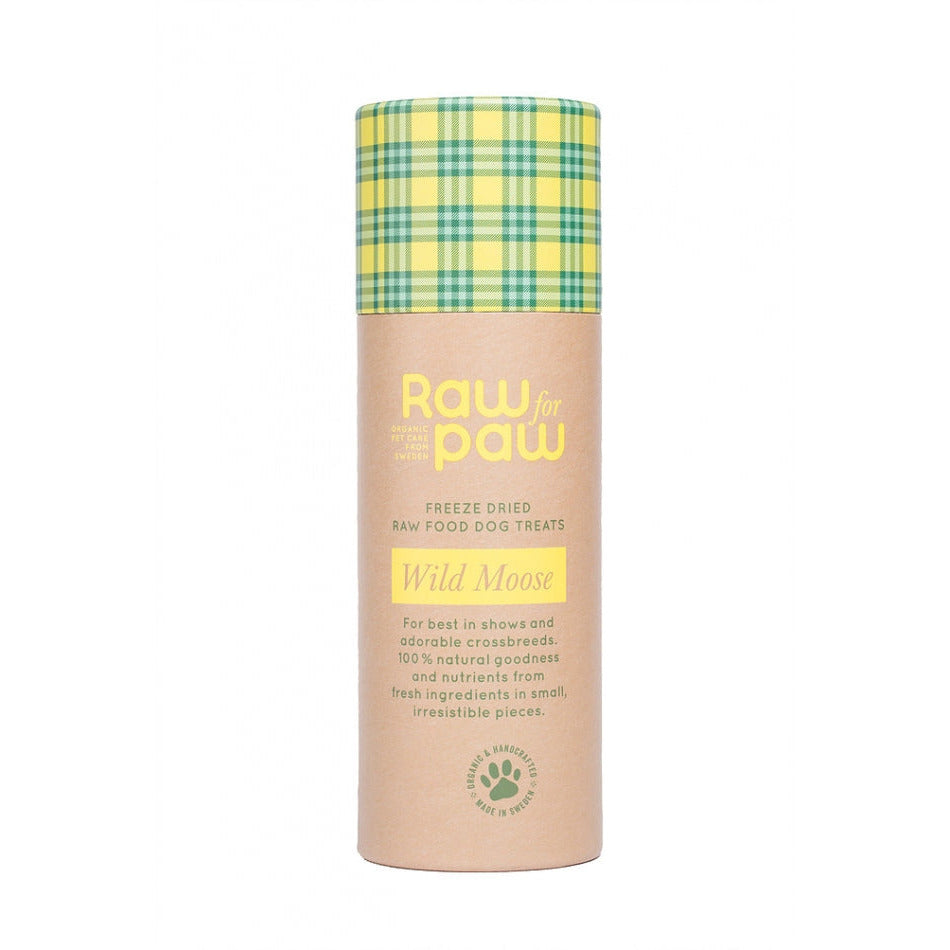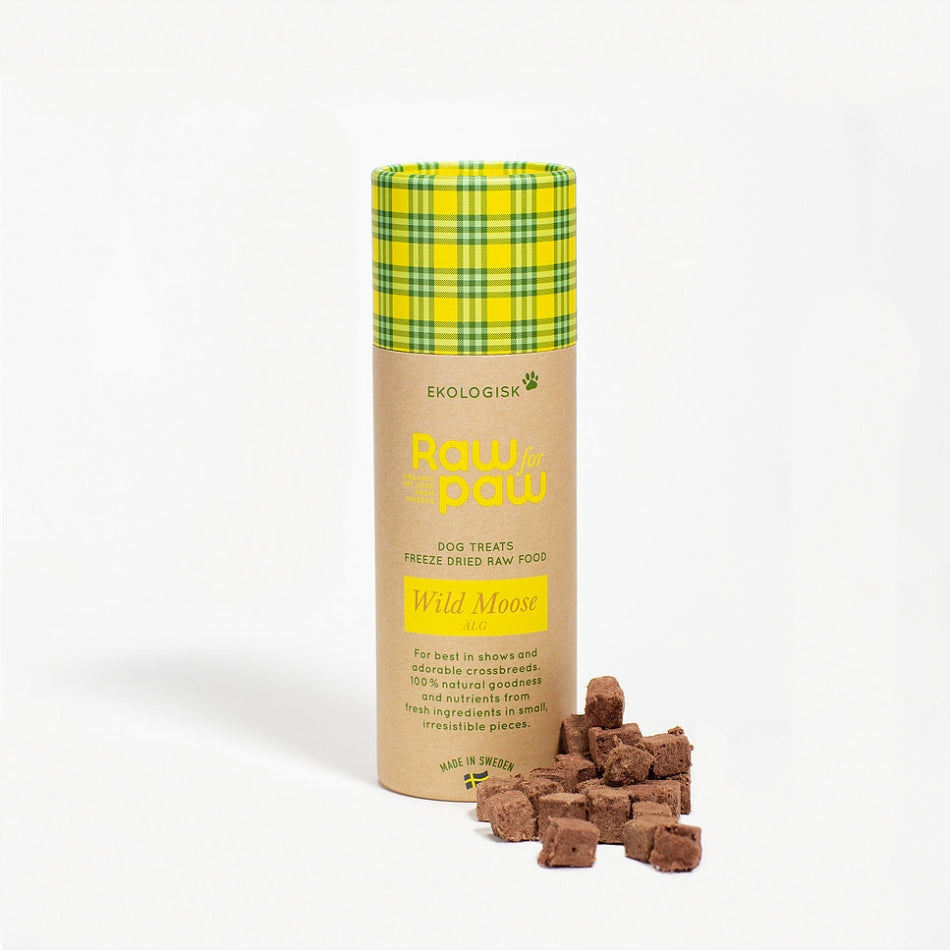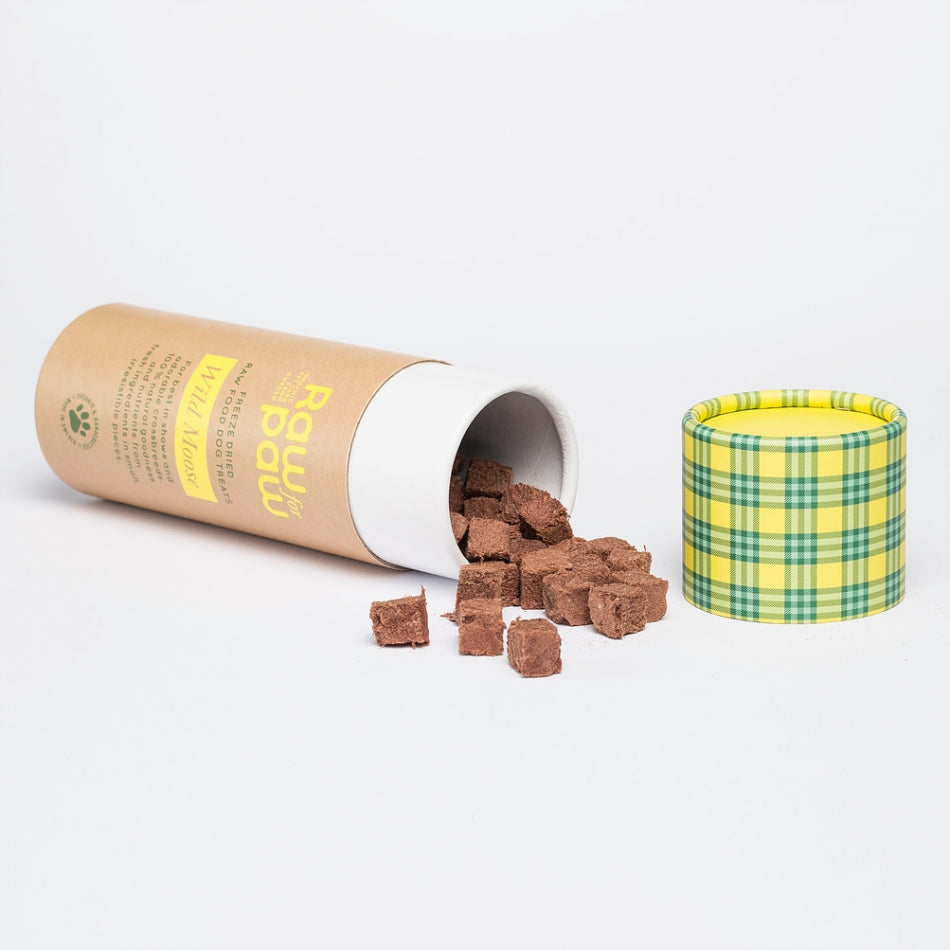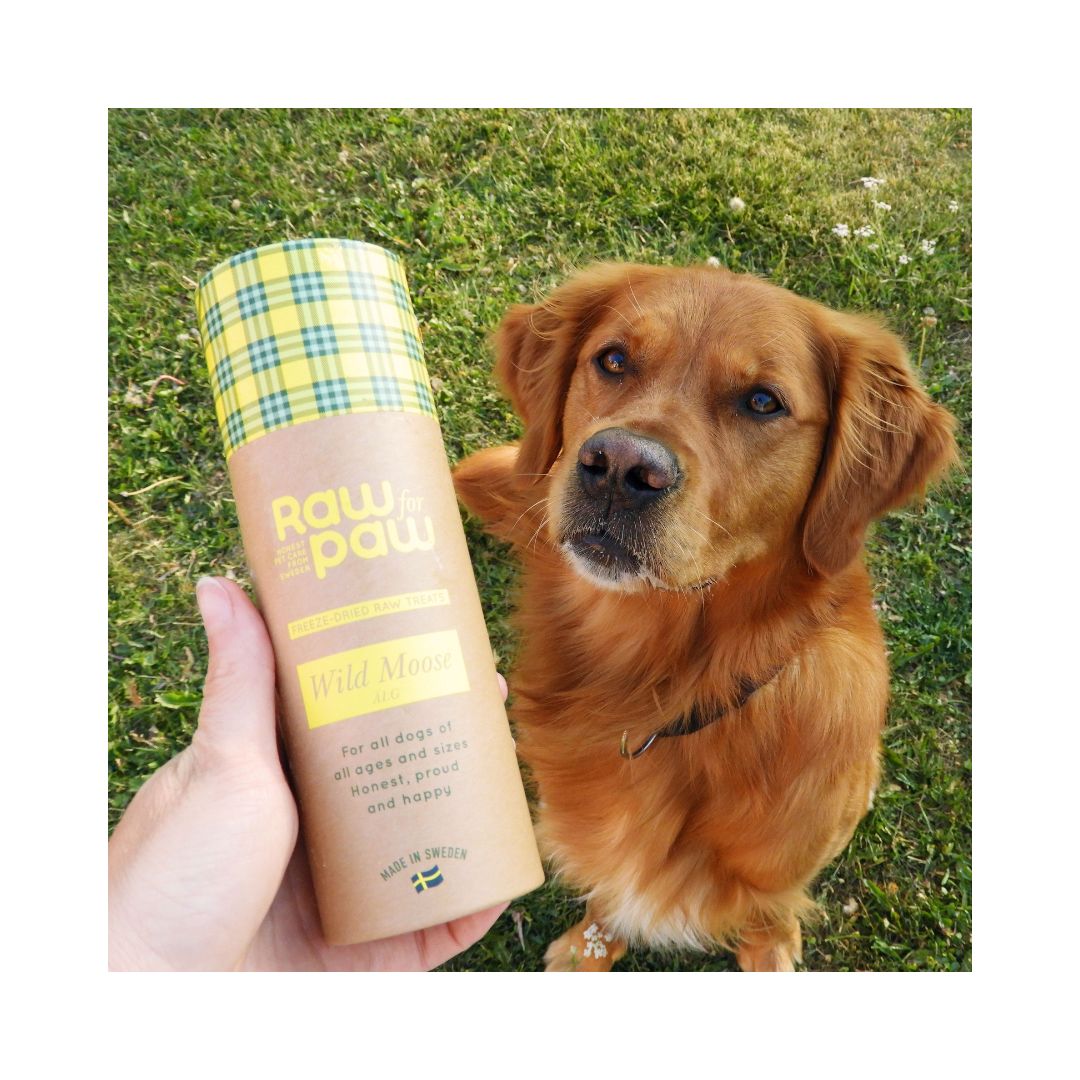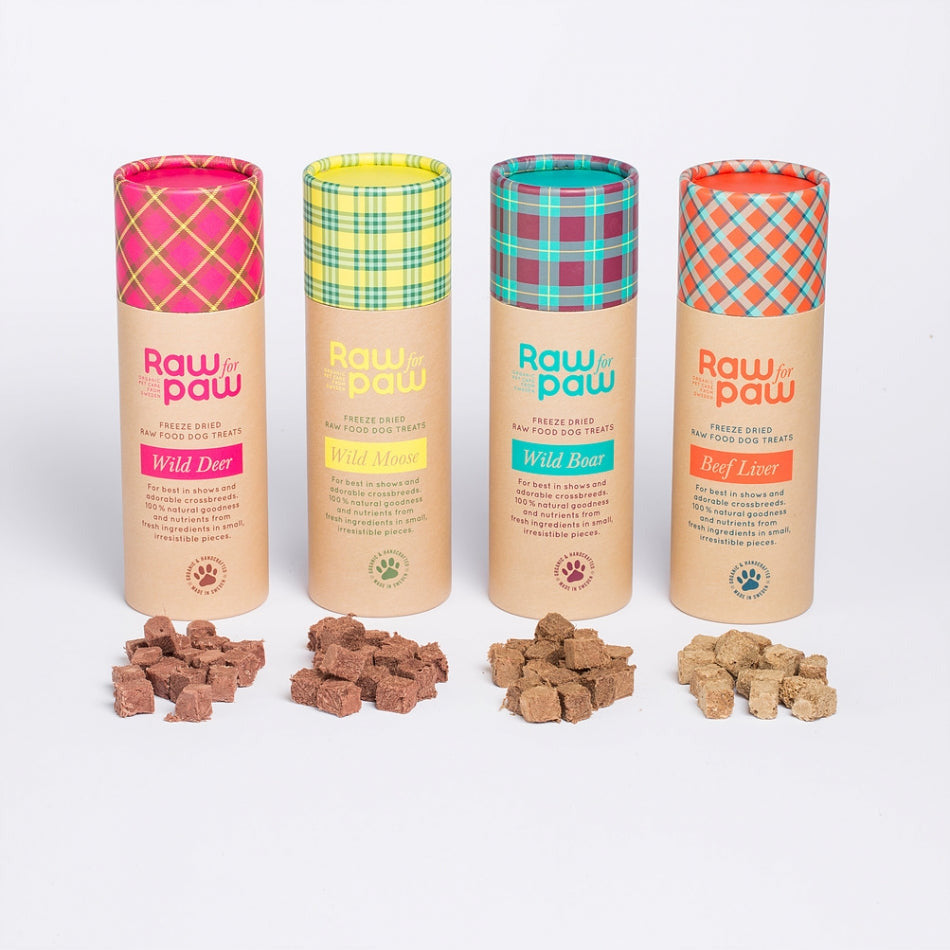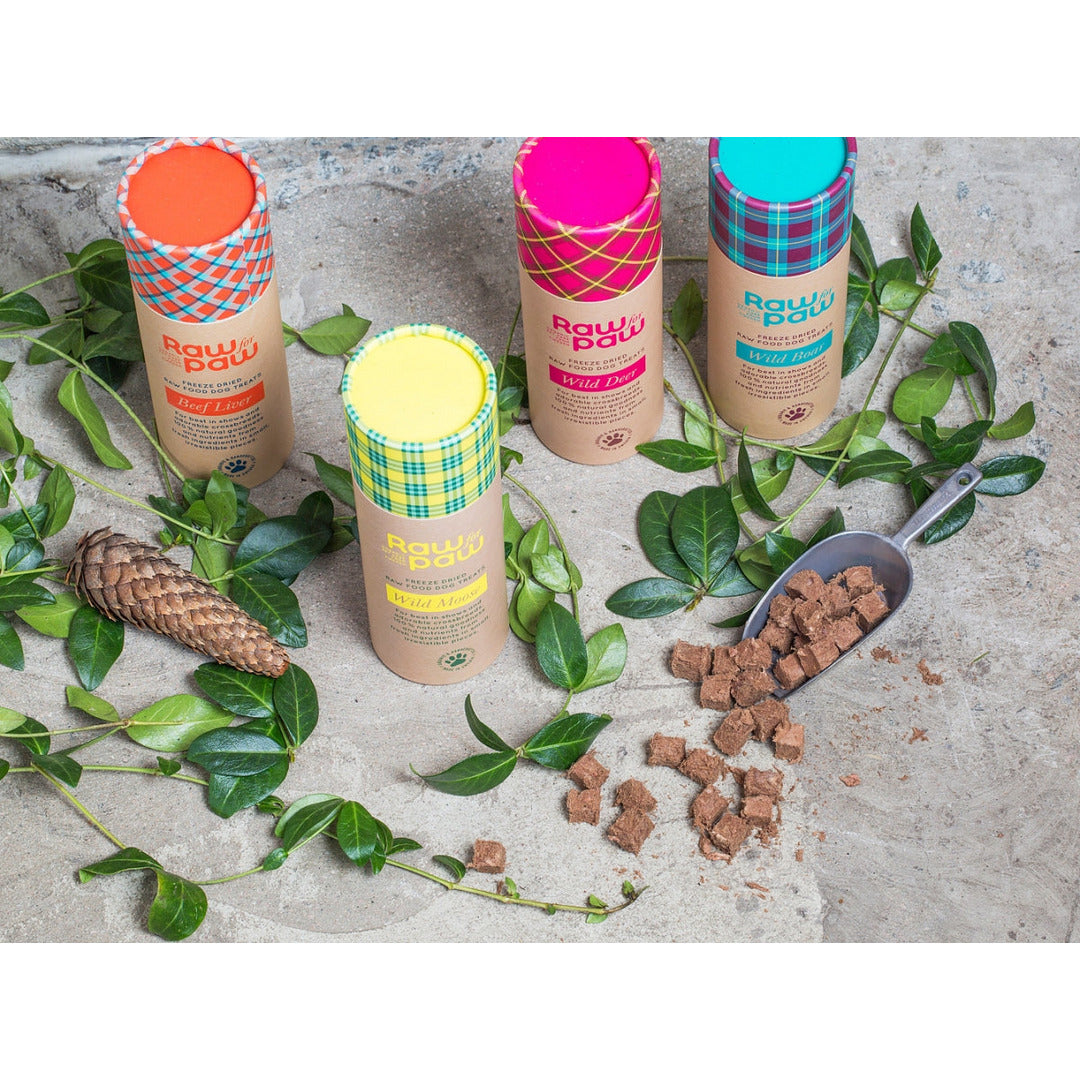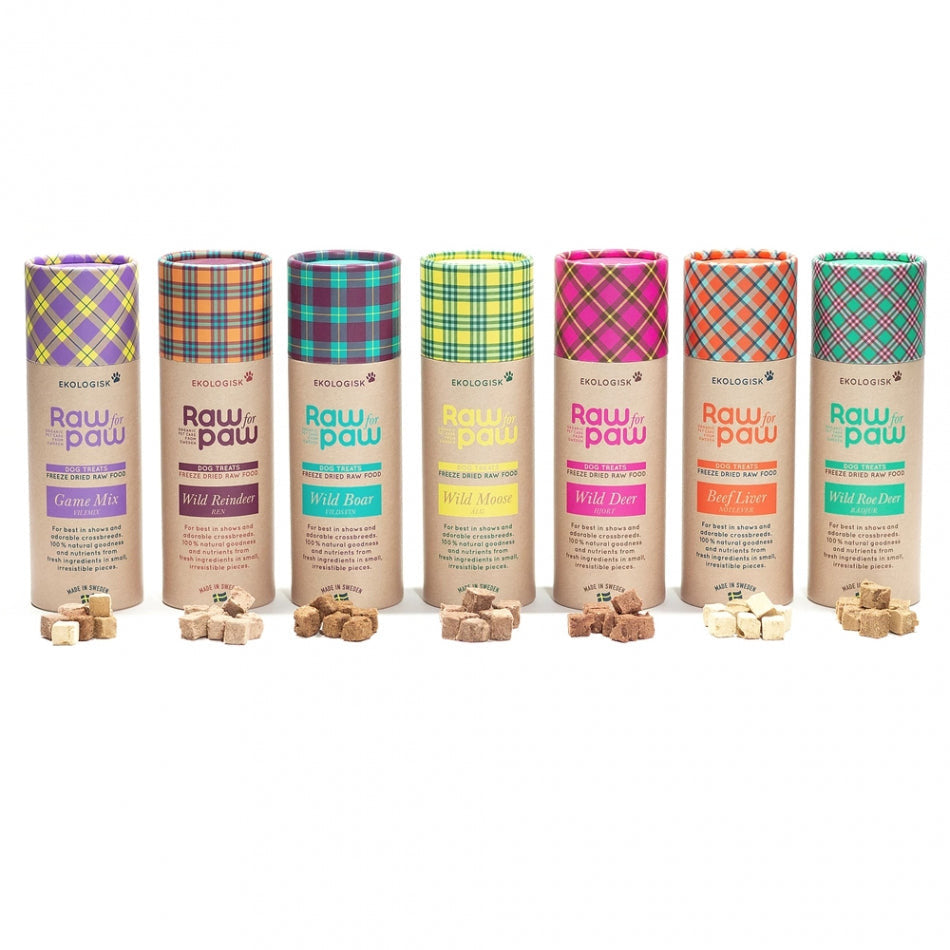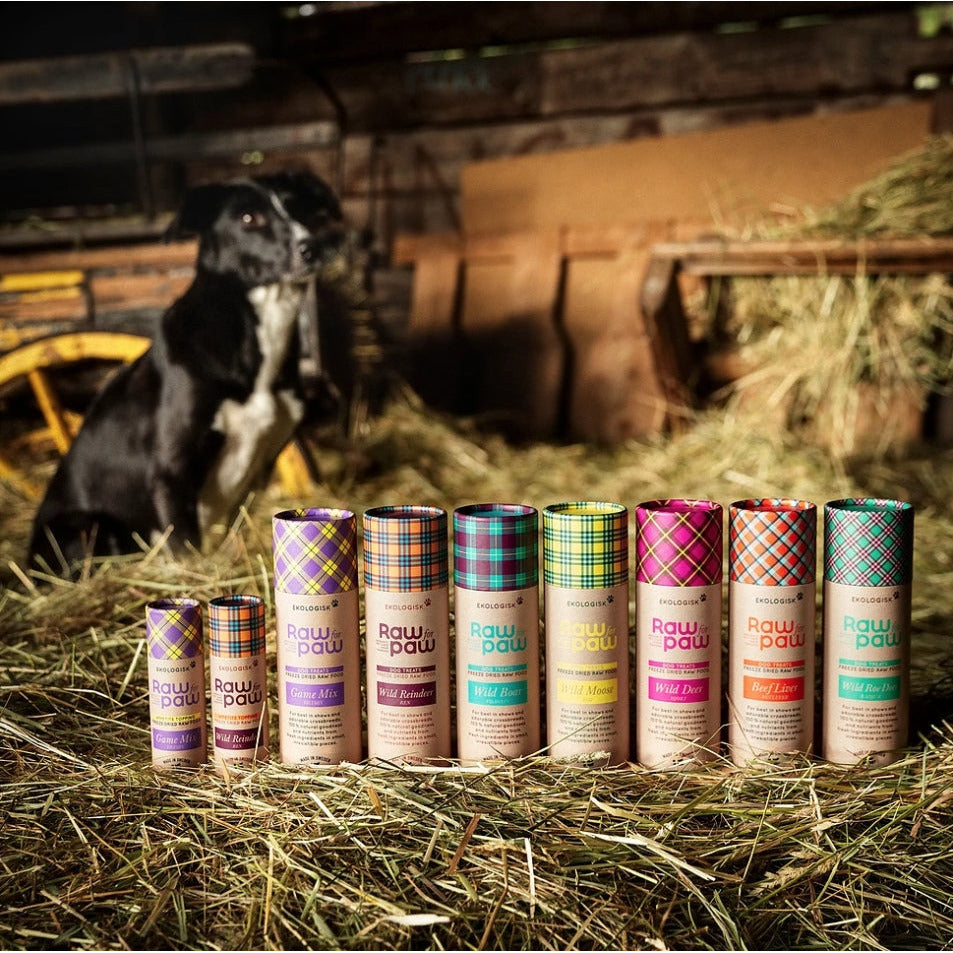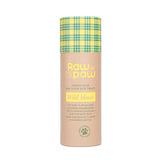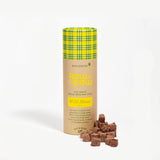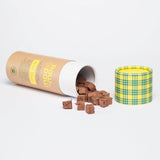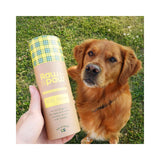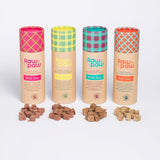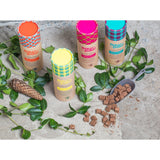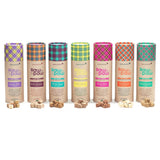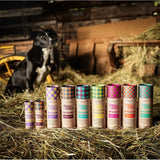 Raw For Paw Wild Moose Dog Treats
Hundgodis
Description

Yummy organic freeze-dried dog treats made from Swedish moose meat! Guaranteed something for the discerning dog. Contains 100% meat from happy, free, Swedish moose, nothing else/no additives. Made in Sweden.
Ingredients

Analytical constituents / 100 g:
Protein........ 69%

Fat............ 25%

Water.......... 3%

Ash.............. 3%

Plant thread....... 0%
"For best in shows and adorable crossbreeds" Raw For Paw is a Swedish lifestyle brand for dogs and cats. All the ingredients for all Raw For Paw products come from environmentally friendly sources.

Raw For Paws snacks are made from animals that live the good life in the Swedish forests, or on nearby farms. The result is all good!

Composition:
Handmade dog treats made from meat and animal by-products (moose).
Food inspected raw materials.

Contains 2.5 dl candy. The pieces are 1 x 1 x 1 cm.

Storage: Room temperature.
Complementary food for dogs.
No additives.
Net quantity: 38g

Made in Sweden.
Product reviews on Trustpilot
What do other customers think?