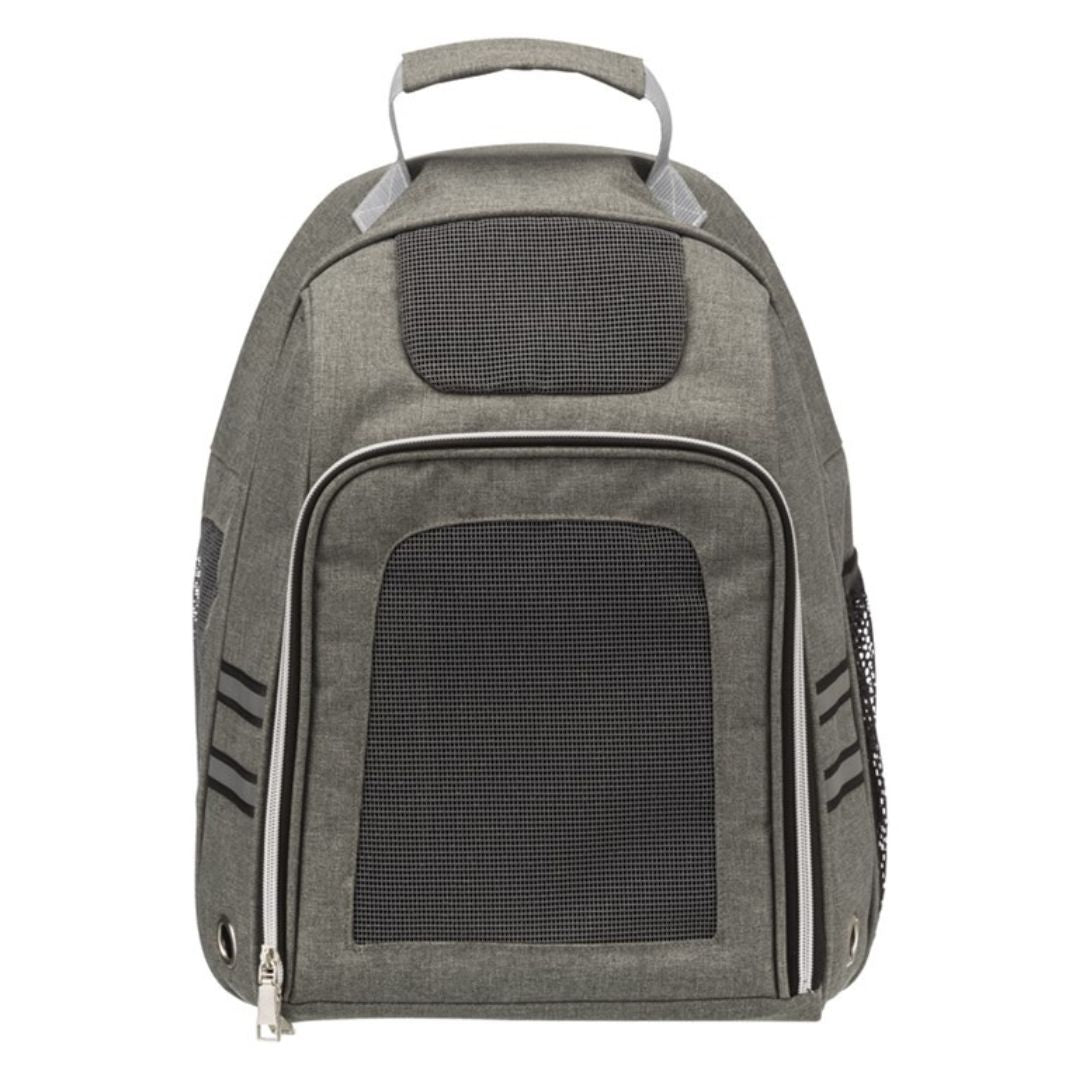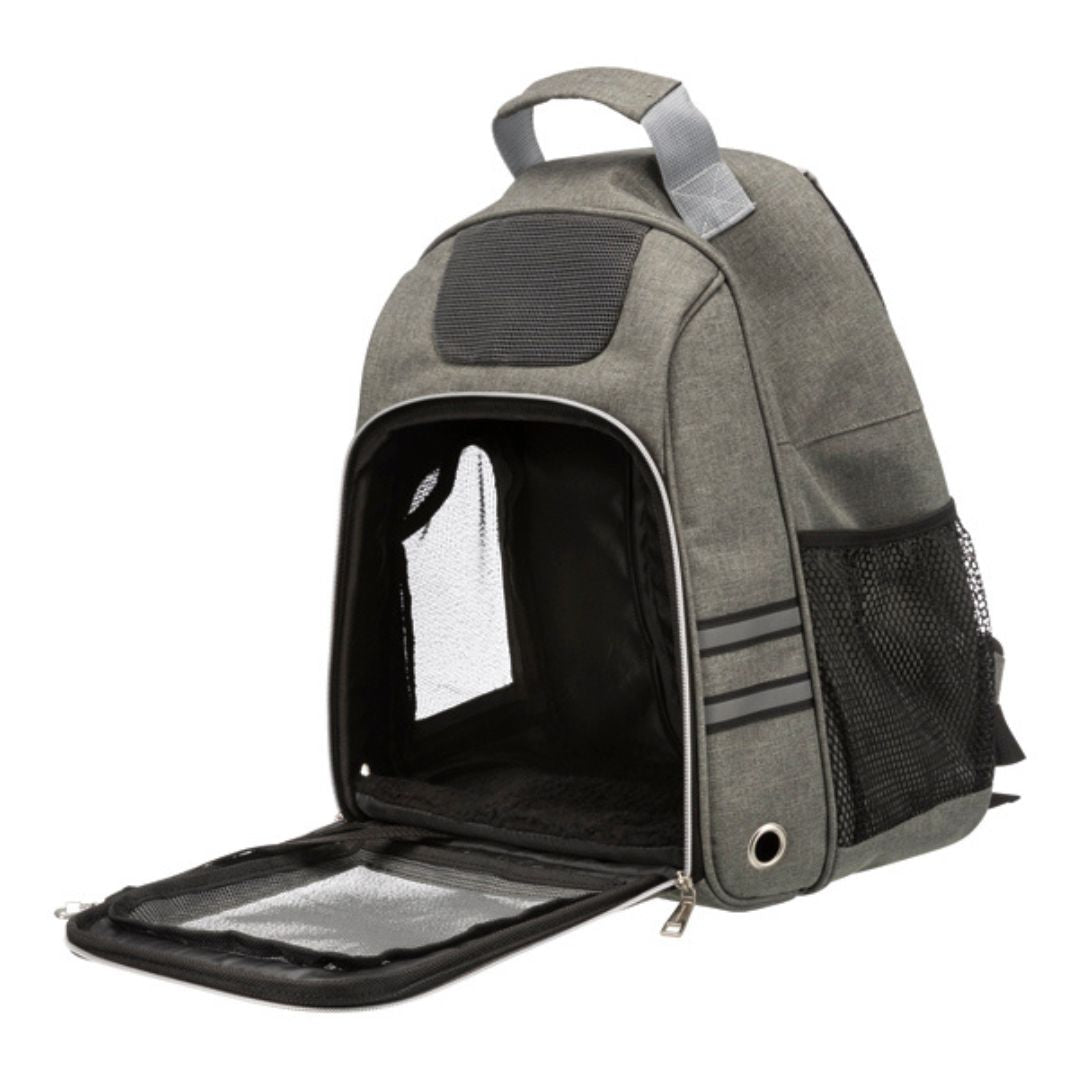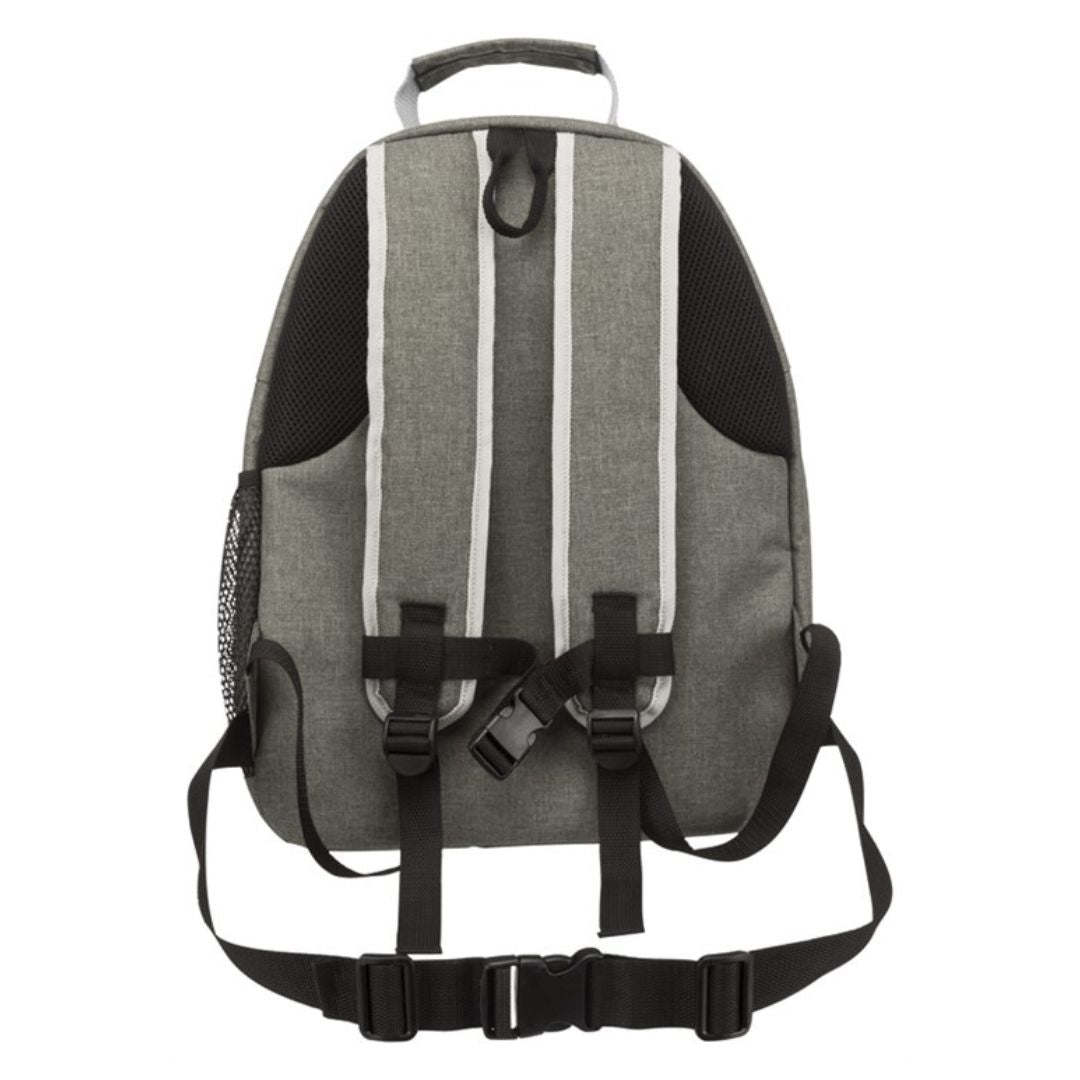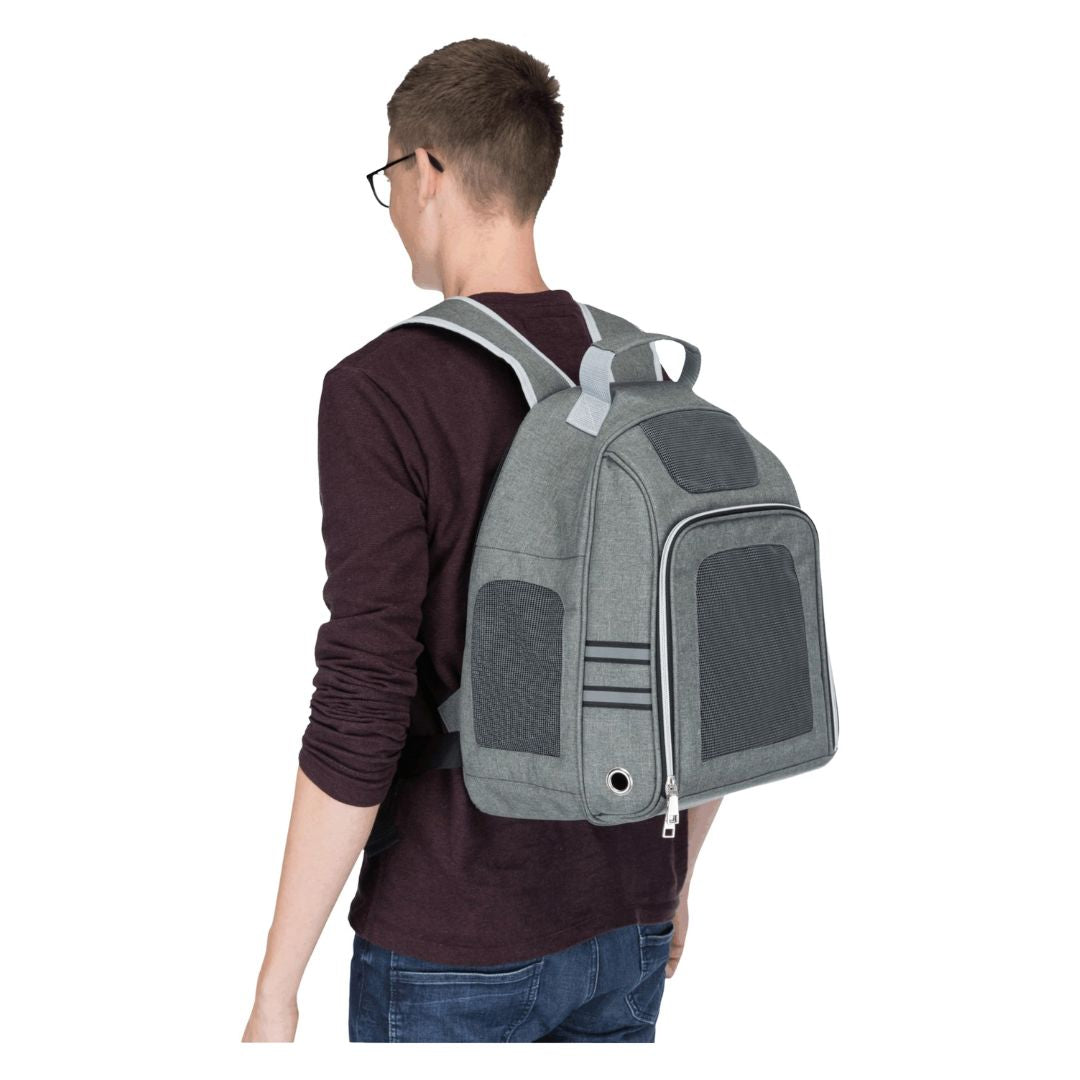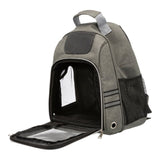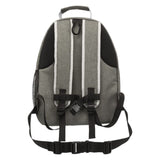 Trixie Dan backpack for dogs
Description

Trixie Dan backpack for dogs, cats and other small pets. Comfortable and stable for your animal to be transported in.
Details
Ingredients
Specifications

Waist strap for smart weight distribution
Stable shape
Opens from the front
Built-in short leash
Mesh pocket
Padded base plate in faux fur with removable cover
Reflective parts
The backpack Dan is the perfect bag to transport your small pets in when it's time for a walk or other adventures. The animal sits safely and securely in the backpack with a built-in short leash that prevents it from accidentally jumping out. Meanwhile, your dog or cat lies comfortably on the cozy faux fur pad and travels pleasantly with mesh on the side of the bag to provide good air circulation while getting a glimpse of the outside world.
Product reviews on Trustpilot
What do other customers think?