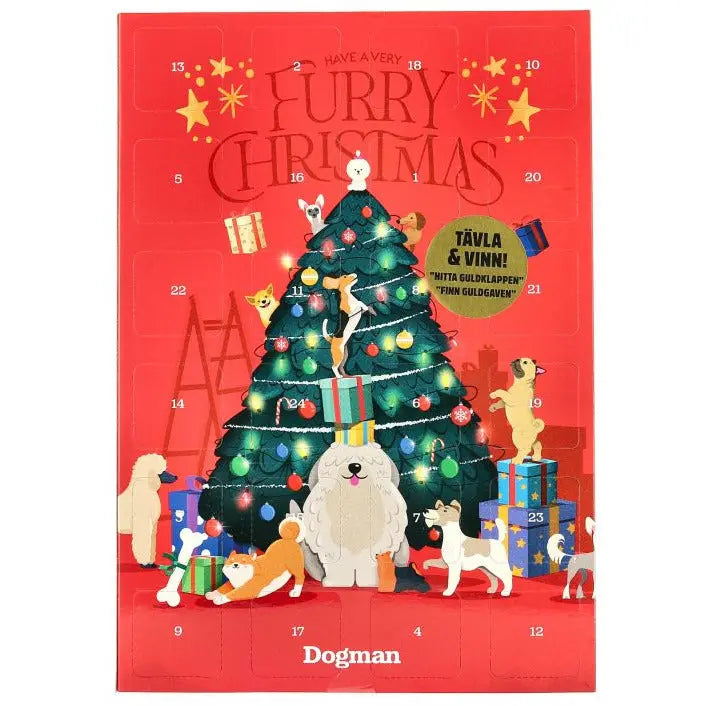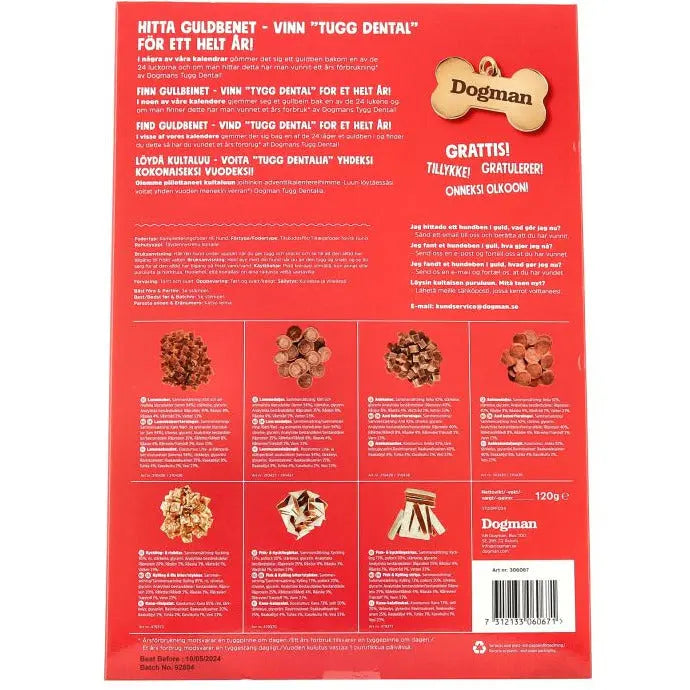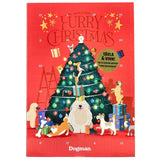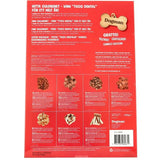 Dogman Christmas calendar for dogs
Hundgodis
Description

Advent calendar with 24 slots with dog treats in the form of small cube strips and medals. All candy bars are sugar-free and have a high meat content. A cozy way to count down to Christmas together with your four-legged friend while your dog gets to try some new dog treats.
Ingredients
Give your dog a new surprise every day from December 1 until Christmas. Maybe your dog will find a new favorite treat among the 24 slots?Behind the slots are hidden: Cubes of lamb Medals of lamb Cubes of duck Medals of duck Crispy chicken pieces Fish pieces Fish strips All treats have a high meat content and contain no sugar so you can give your dog a treat from the calendar every day day.
Product reviews on Trustpilot
What do other customers think?