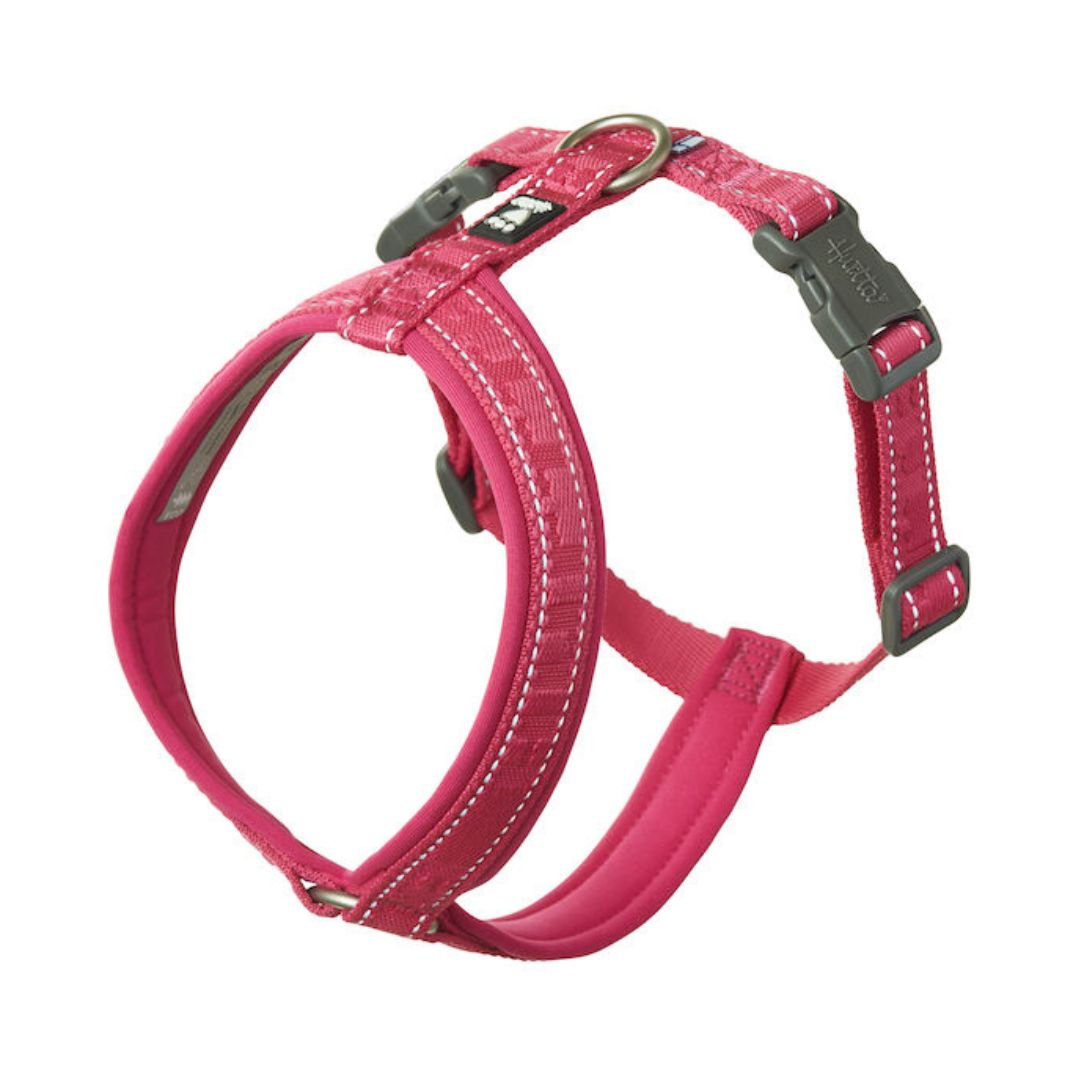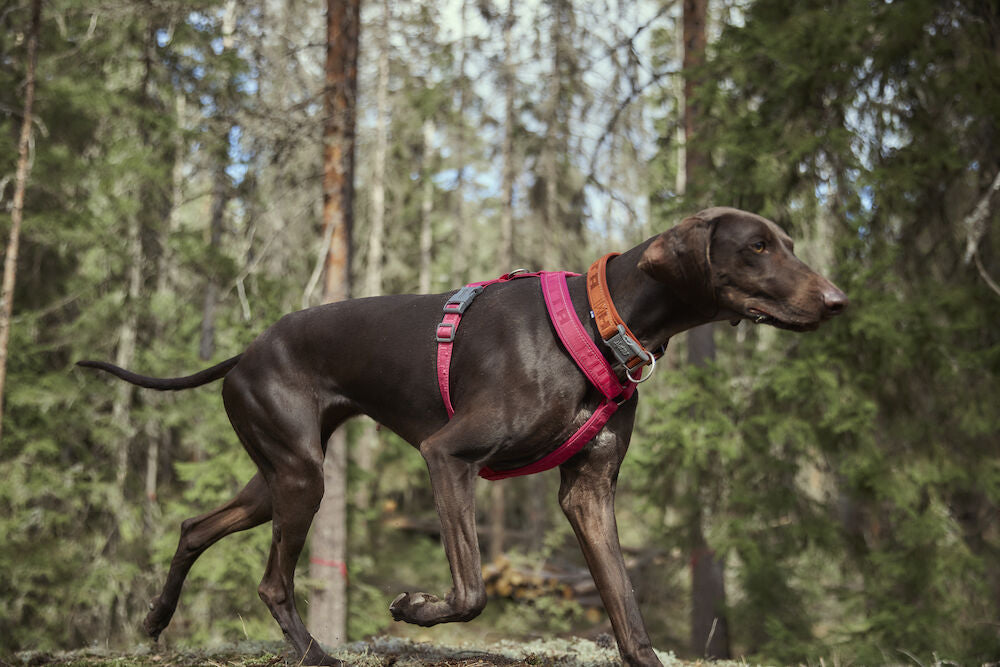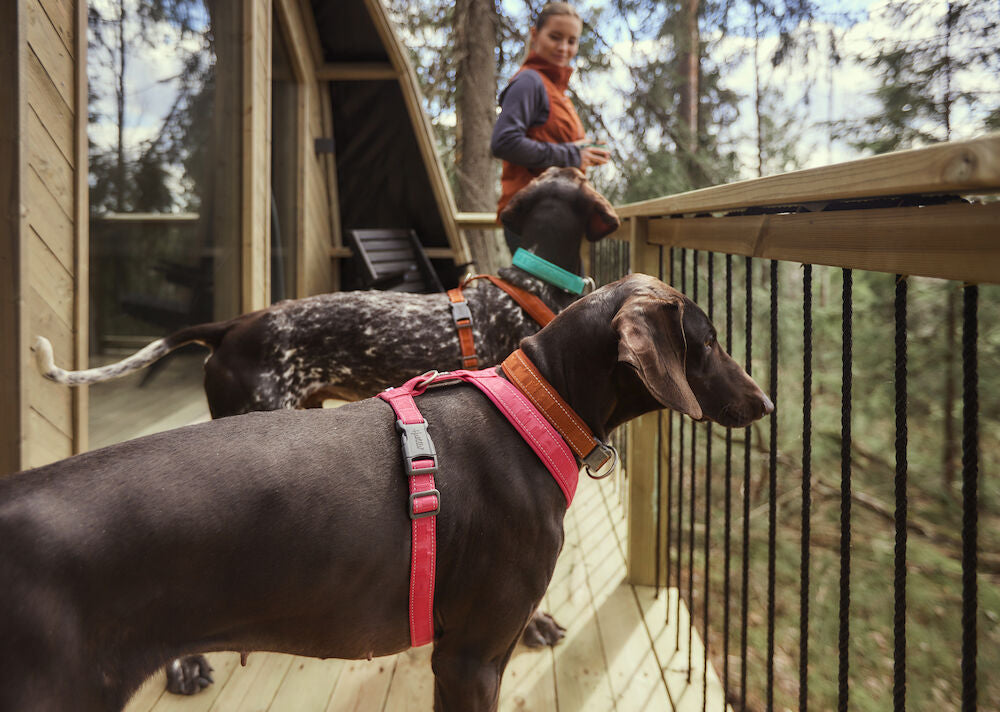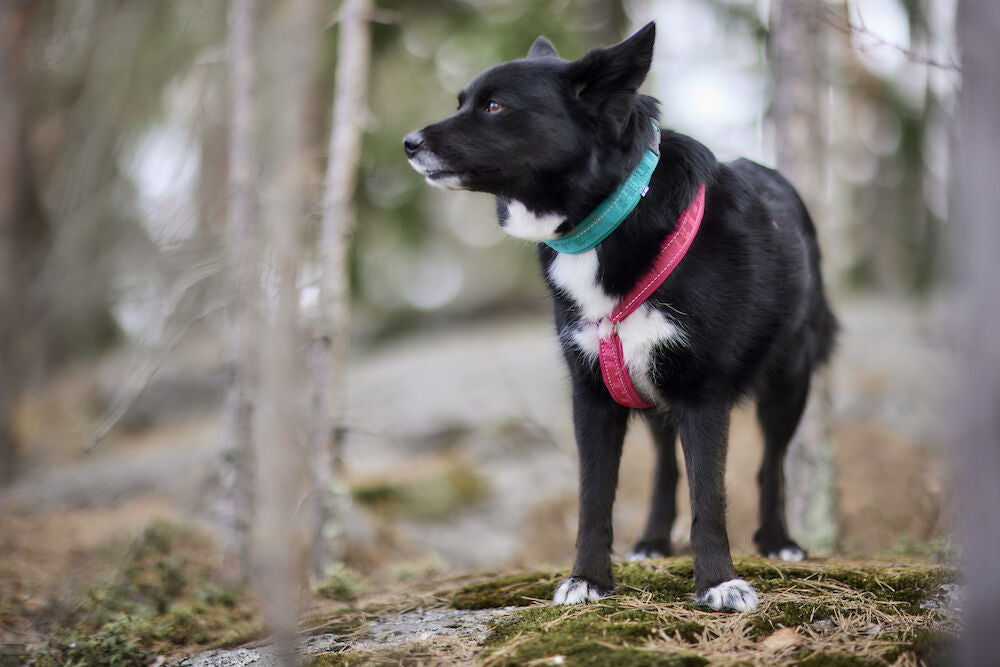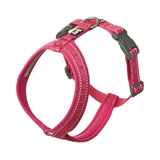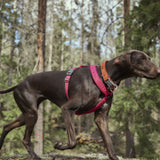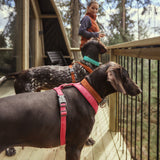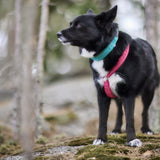 Hurtta Casual Padded Y-Harness ECO - Ruby
Hundsele
Description

Hurtta Casual Padded Harness ECO in the color Peacock is suitable for an active outdoor life and all kinds of dogs. The thick padding and ergonomic shape make the harness feel comfortable for the dog and does not rub against its skin and fur. Thanks to the smart design, the harness is easy to put on, which means that both dog and owner quickly get used to it. The harness is made from 100% recycled material and waterproof 2 mm thick neoprene padding.
Ingredients
For dogs, every day is an adventure. Daily walks and hobbies are best done in familiar and comfortable harnesses. Hurtta Casual Padded Harness ECO in the color Peacock is the perfect dog harness for daily walks and runs, active hobbies, beach trips or just hanging out at the dog park. And don't worry about getting it wet because the harness is designed to dry quickly without rubbing. The neoprene padding makes the product comfortable for the dog to wear and the effective 3M reflectors improve visibility in the dark. The harness has a quick-release buckle that makes it extra easy to put on. The chest measurement can be adjusted to fit your dog.

Reliable base harness for daily use and activities
Made from recycled material
Adjustable chest strap
Visible 3M reflectors
Weather resistant outer layer with comfortable neoprene padding
Very comfortable to wear
Product reviews on Trustpilot
What do other customers think?