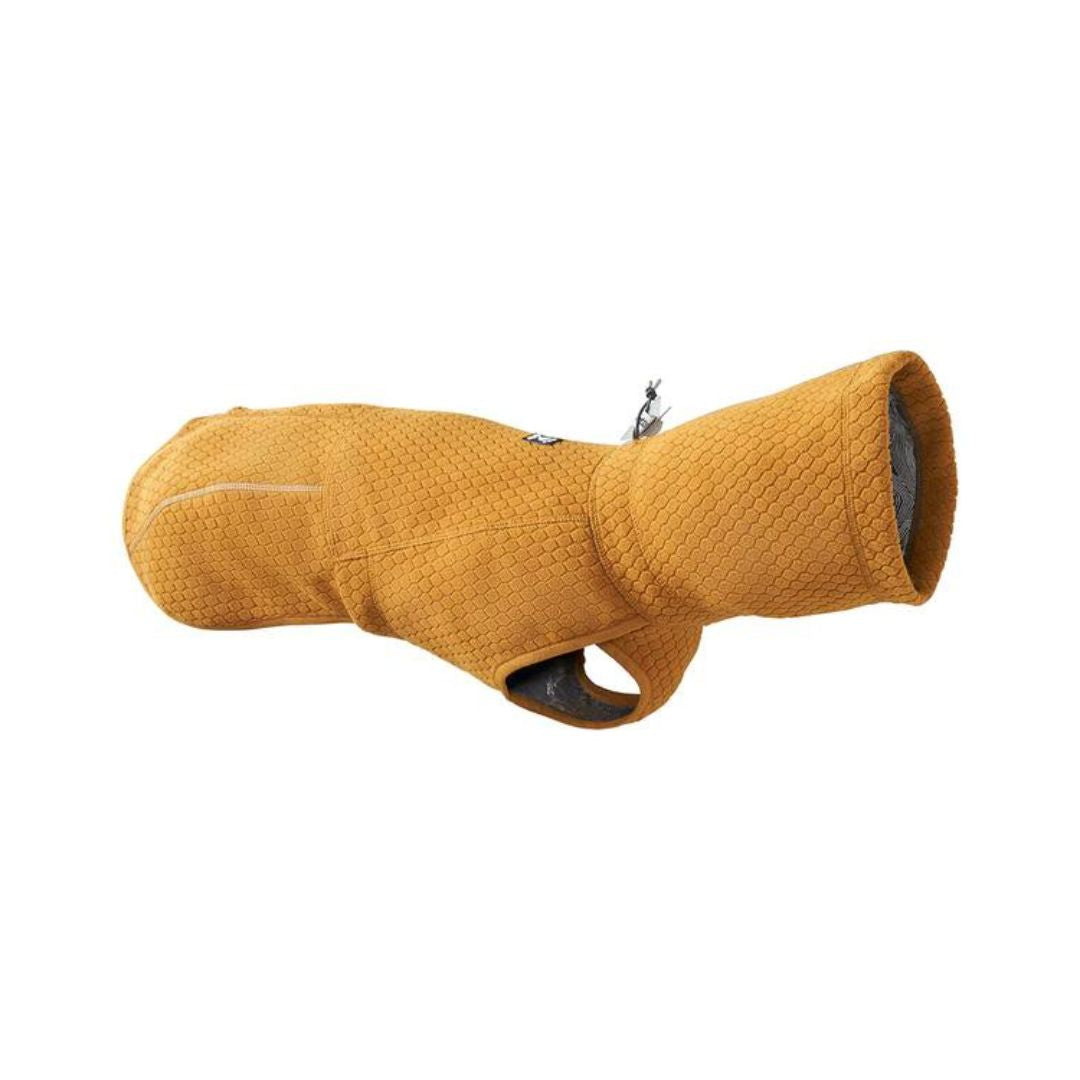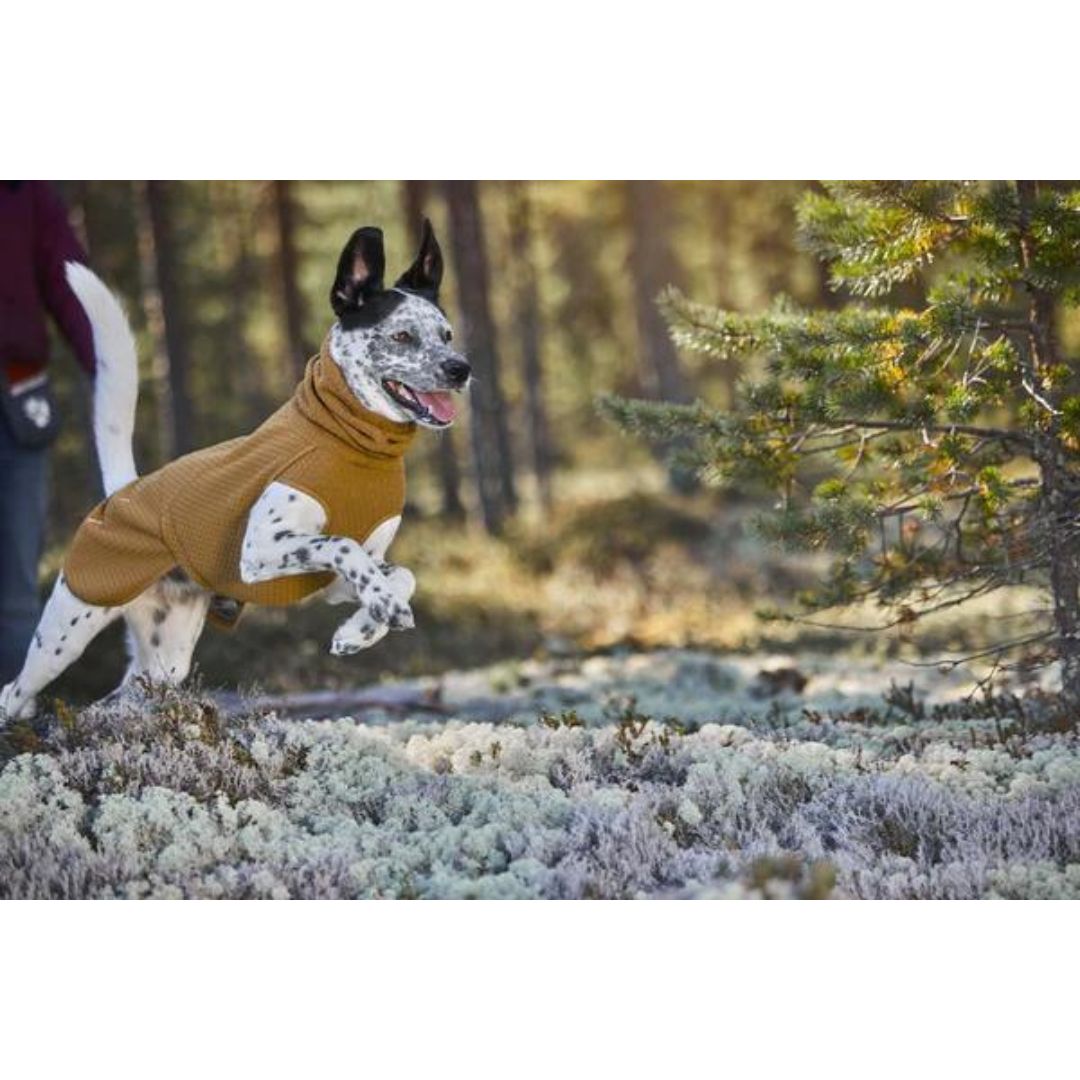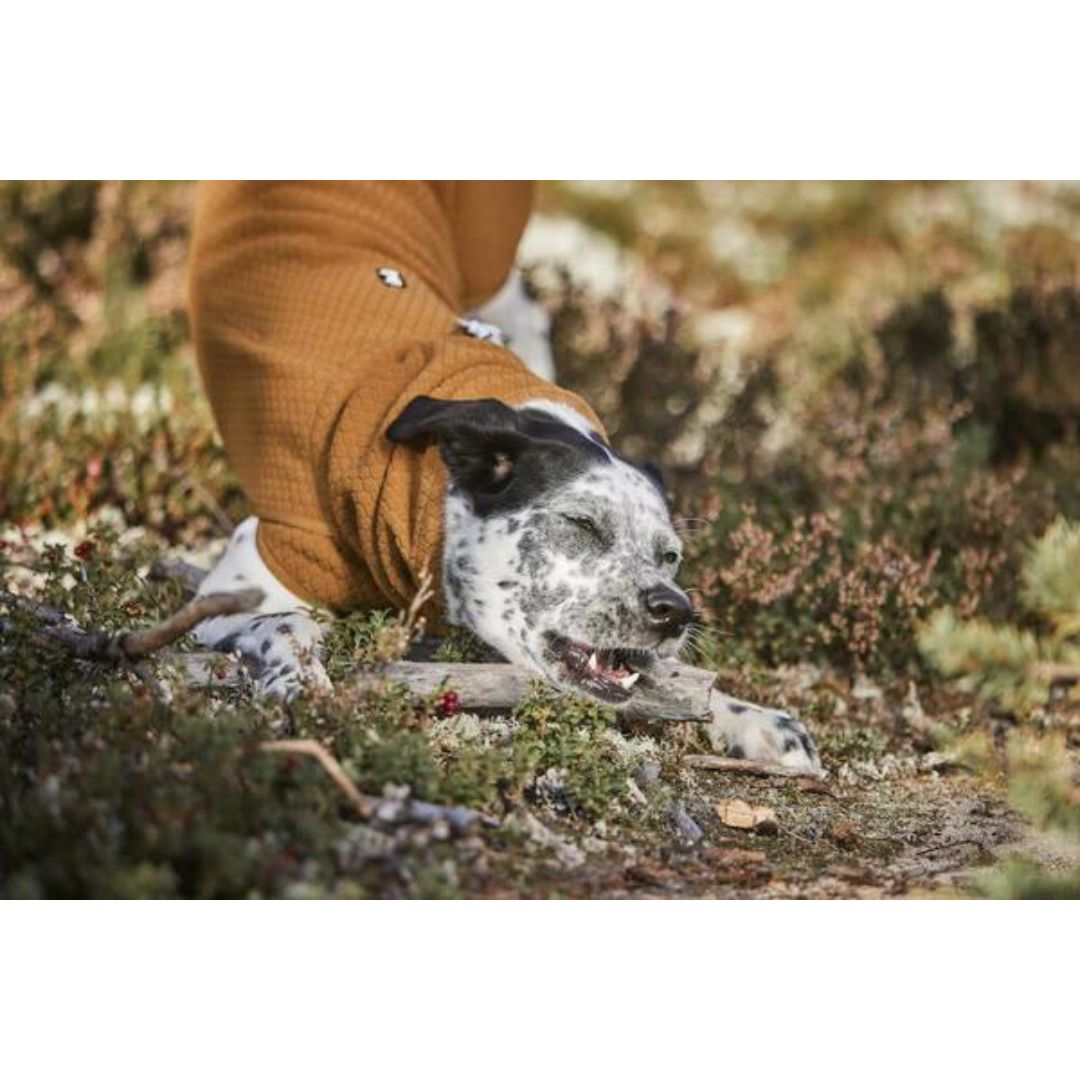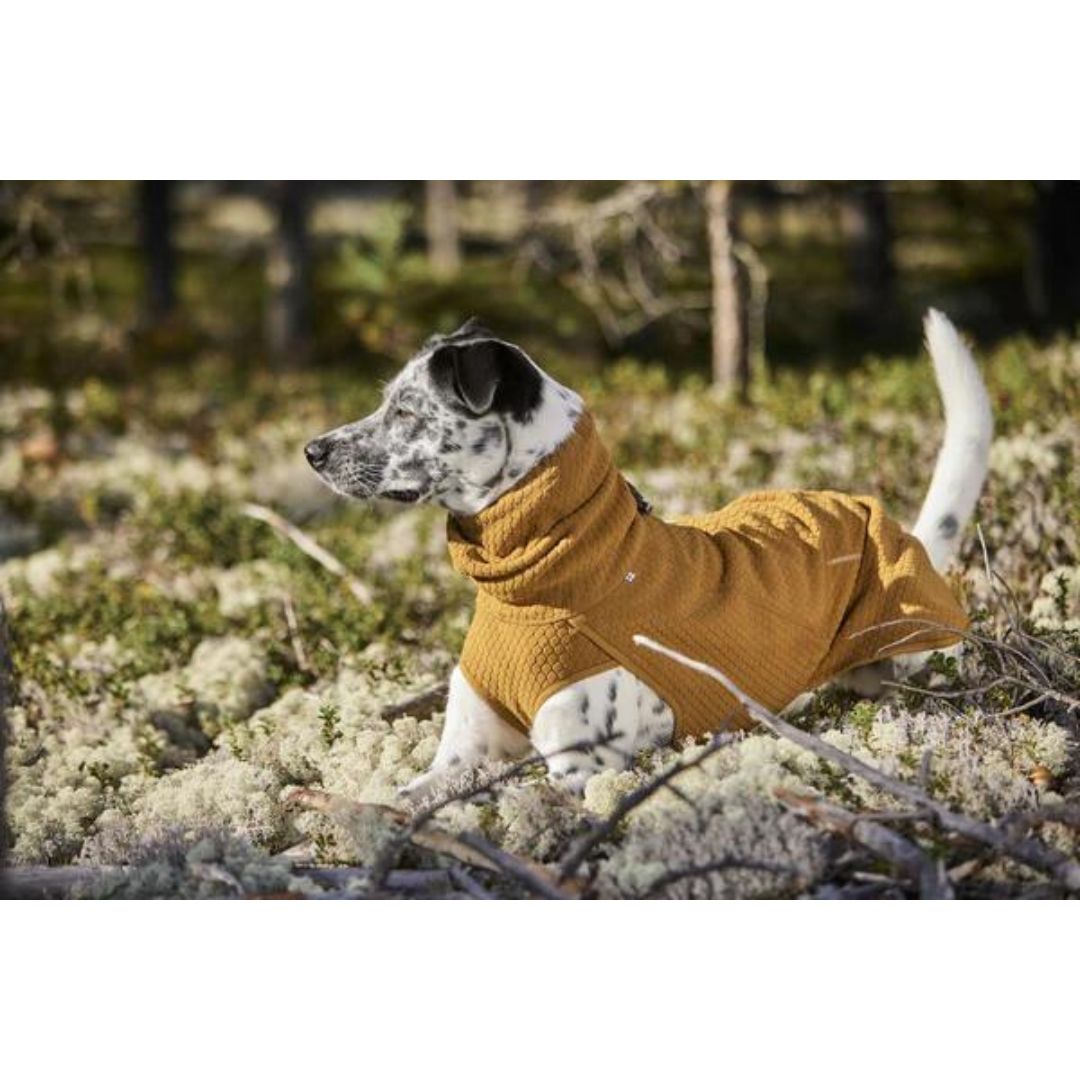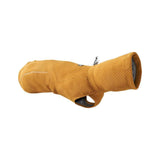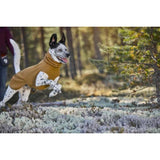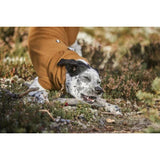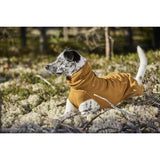 Hurtta ECO Warming Midlayer Dog Blanket - Desert
Hundtäcke
Description

Warming Midlayer Dog coat in orange from Hurtta, which has now become even warmer thanks to the unique foil jersey lining that keeps your dog warm during cold adventures. The dog jacket is perfect for active and older dogs.
Details

Surface 1: 100% recycled PES 180 g jacquard fleece Surface 2: 83% recycled PES 17% PES 50D knitted fabric
Care instructions

Handwash
Do not use bleach
Do not tumble dry
Should not be ironed
Do not dry clean
Wash with similar colors
Do not use fabric softener
Ingredients
Specifications

Activates blood circulation.
Reflects body heat back to the dog.
Soft, comfortable and fit-free material.
Provides extra warmth under a dog raincoat or winter jacket.
Simple and quick dressing and undressing without tricky zips and buckles.
Adjustable neckline, collar, waist and back length.
Soft, durable and recycled ECO material.
Covers about 70% of the dog.
Suitable for outdoor temperatures between +10ºC and -15ºC
Embrace outdoor life in comfort and warmth with the Midlayer dog coat from Hurtta. The wonderfully soft and comfortable dog jacket is a savior in the cold and has now become even warmer thanks to the unique foil jersey lining.
An added benefit that you will love about this dog jacket is the front leg openings that give the dog extra freedom of movement for its legs.

Especially appreciated by sporty and active dogs who need to stay warm between their agility or obedience training and at exhibitions.
In addition, extra warmth is essential for older dogs to ease any joint discomfort and make it easier for them to move smoothly.

The outer fabric of the Warming Midlayer ECO is made of a soft and recycled ECO-honeycomb fleece, which is kind to the environment. Inside the jacket is the warming lining, which has proven to be an incredibly functional and reliable material among dog lovers. The dog blanket reflects the dog's own body heat back to them, making the dog coat a highly efficient heat source. In addition, the soft materials are basically silent, which makes the dog jacket perfect even for sound-sensitive dogs. If your dog is not used to wearing clothes, this is a great choice to start with.

With the dog coat you don't have to worry about tricky zippers or buckles, it offers easy and quick dressing and undressing. In addition, it has adjustable features at the neckline, collar, waist and back length to adjust the fit to your dog with ease.

The flattering and close fit makes it ideal for layering, and the specially designed front leg openings allow your dog to move naturally, no matter how active. Such an effective and adaptable heated dog coat will really prove invaluable during the winter months.

Product reviews on Trustpilot
What do other customers think?