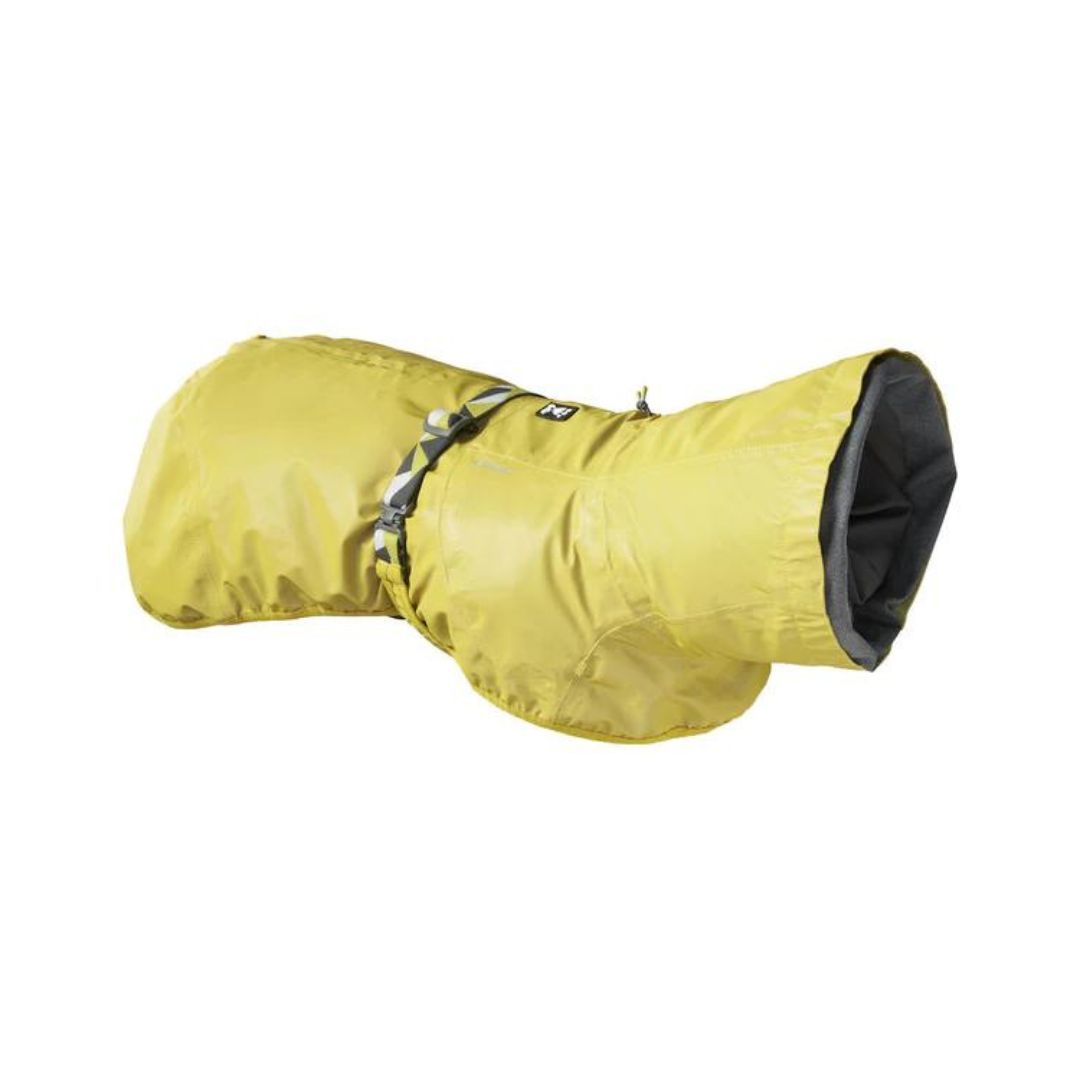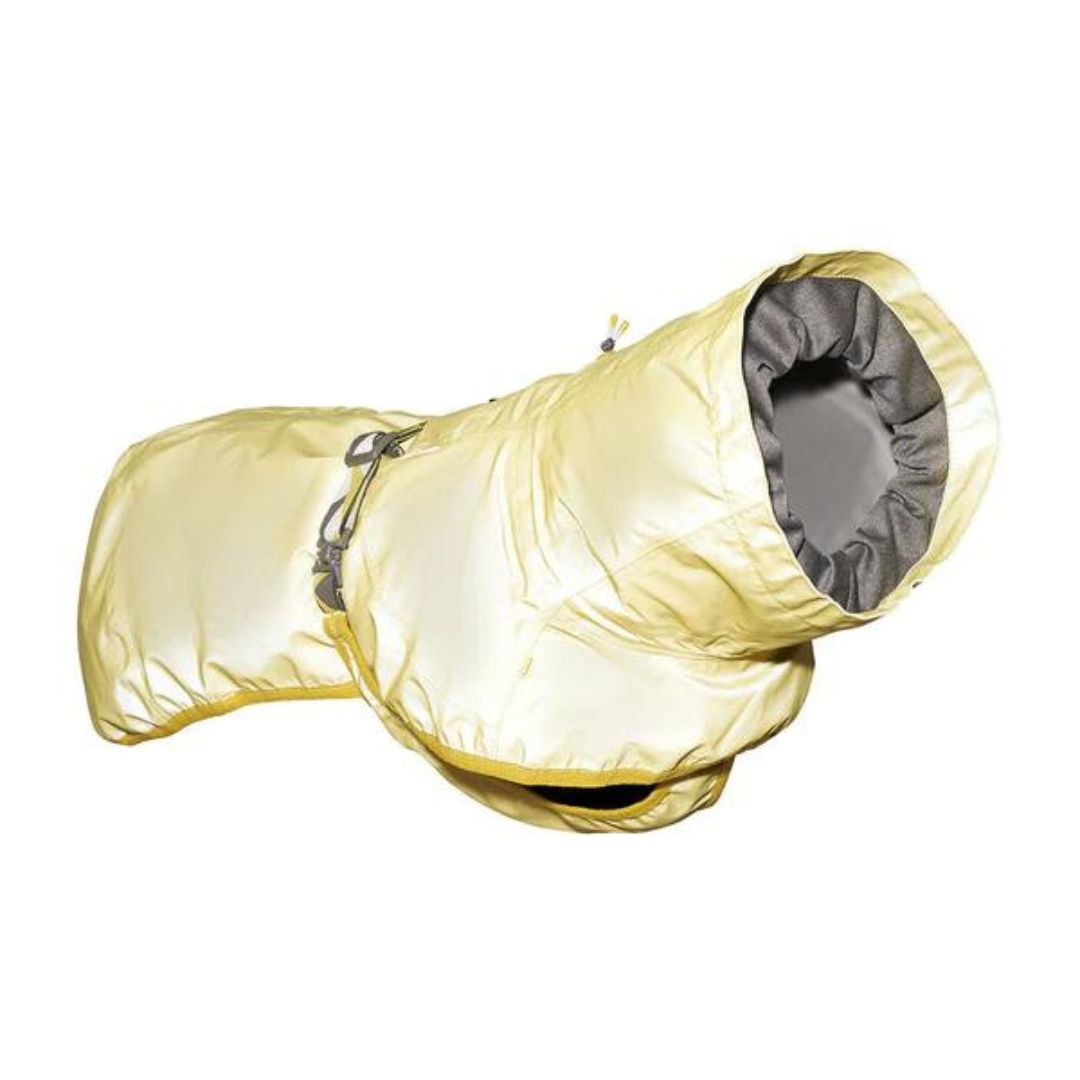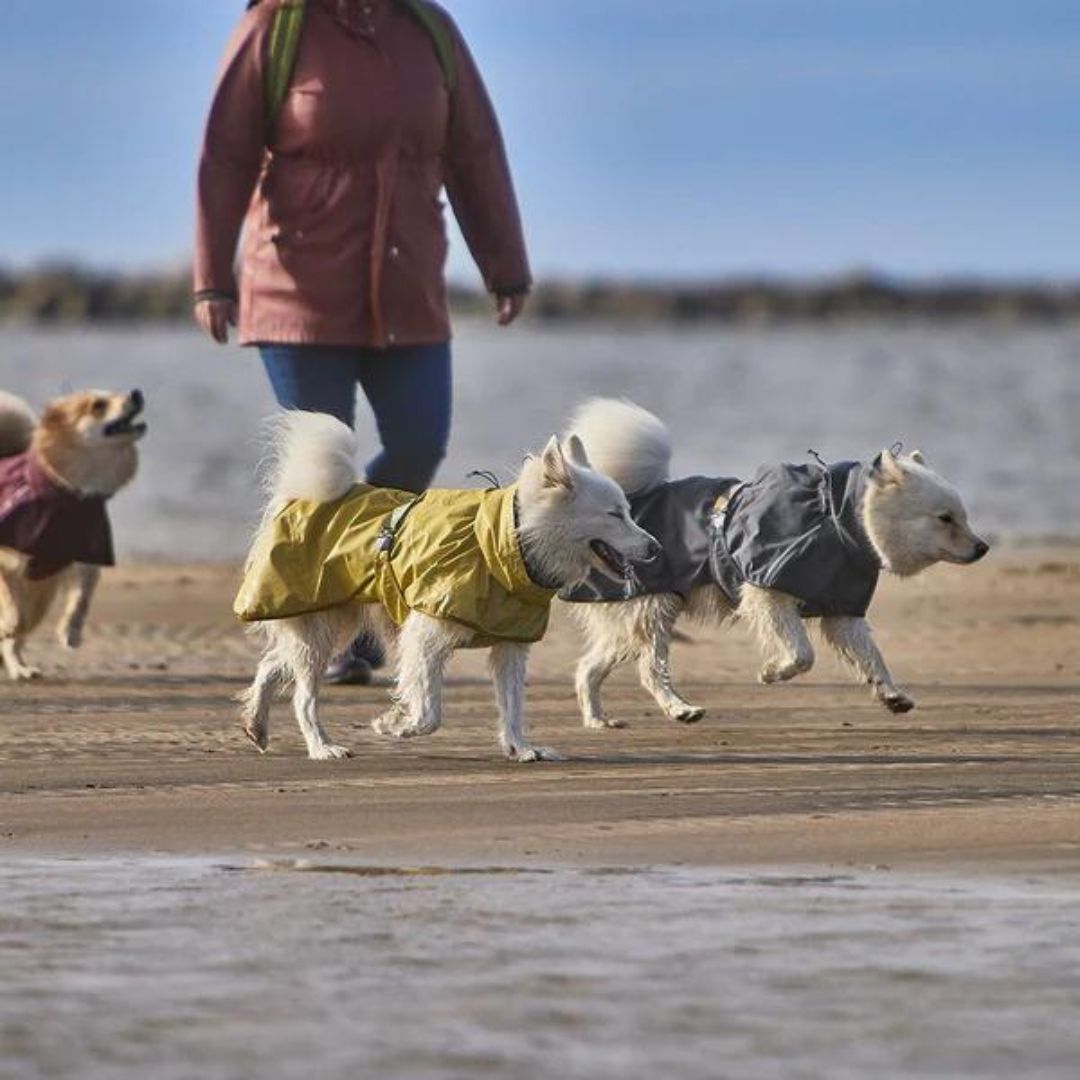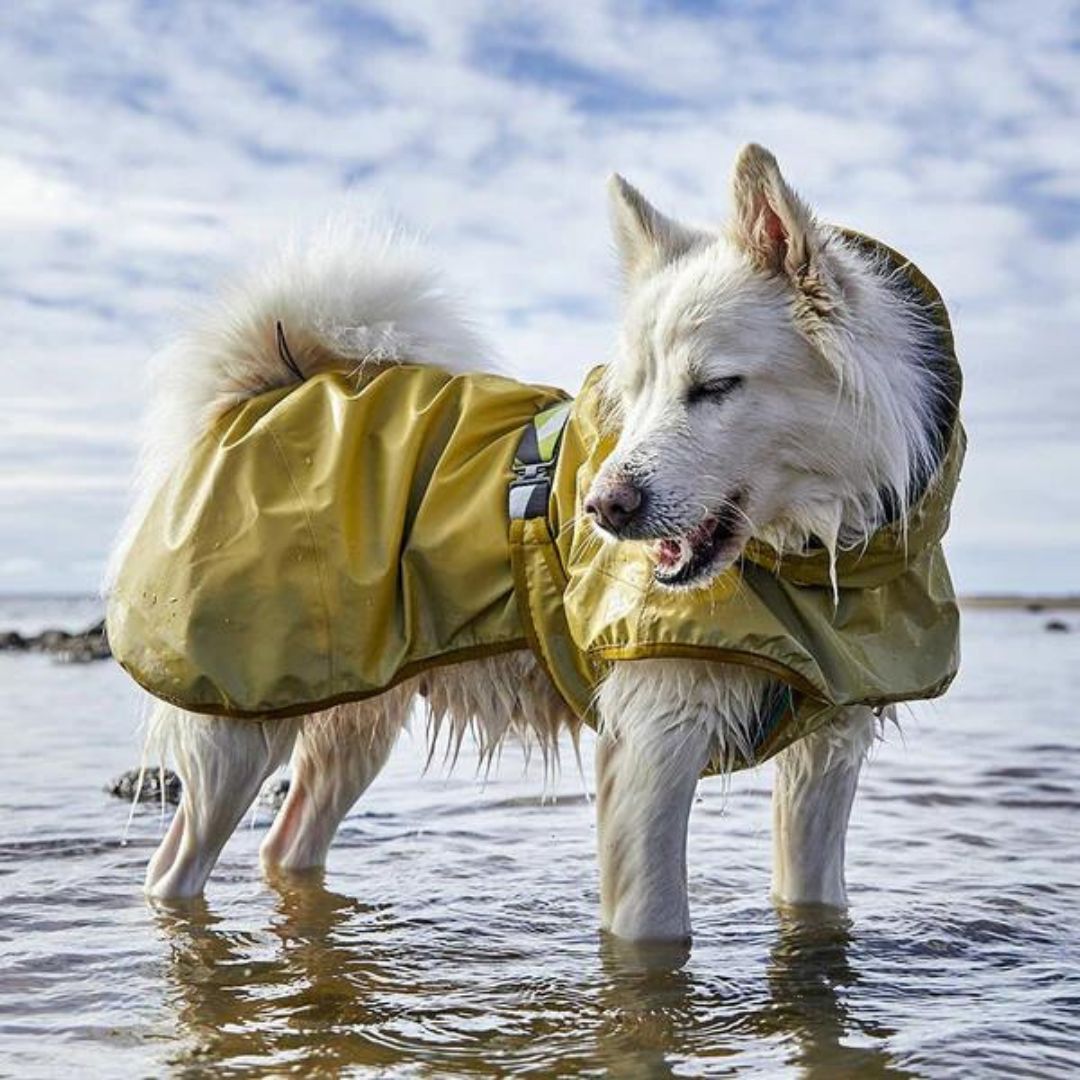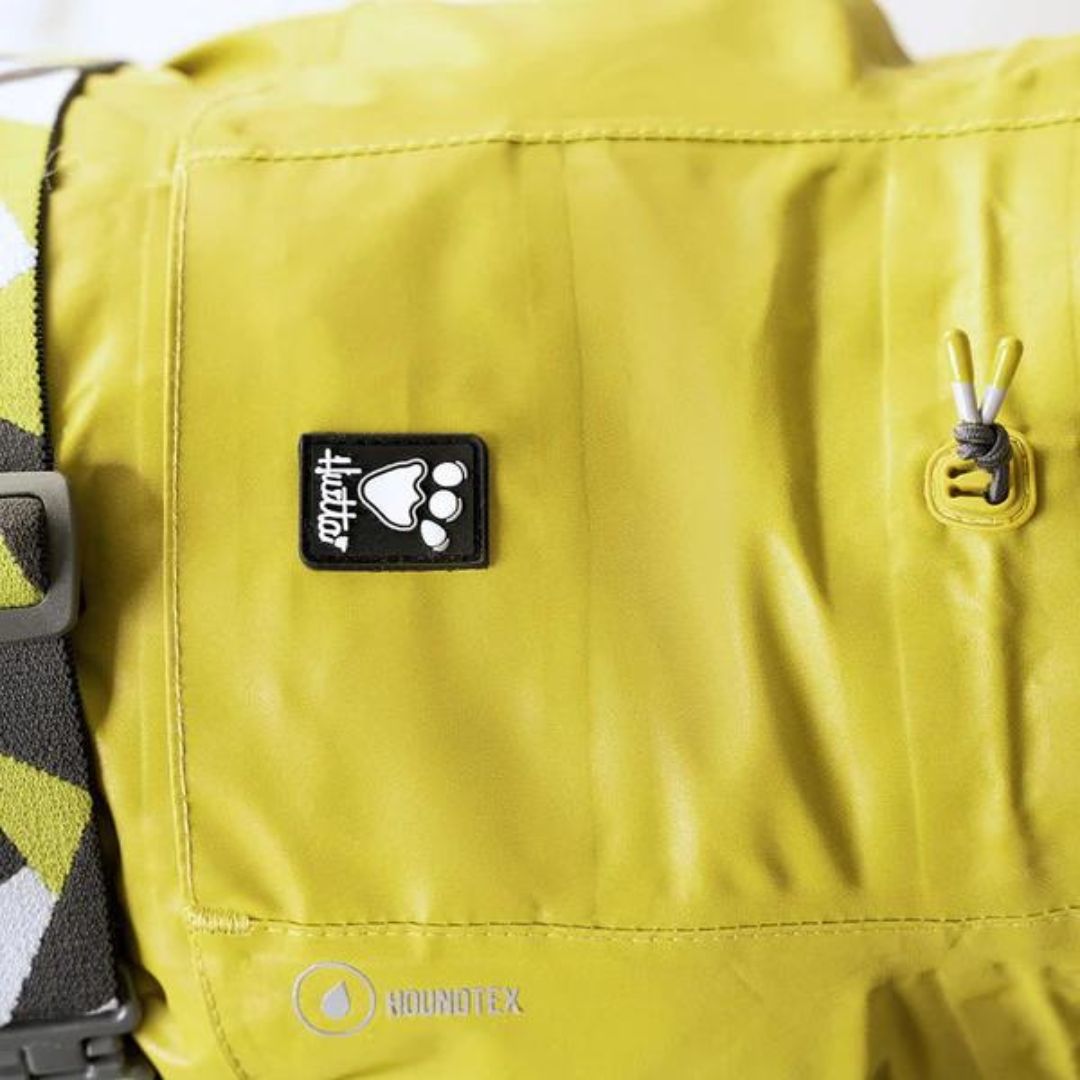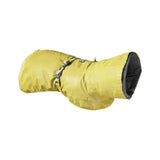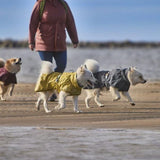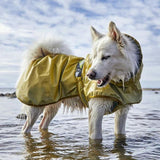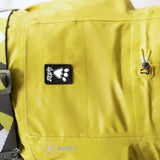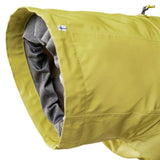 Hurtta Mudventure Reflective Dog Coat - Turmeric
Hundtäcke
Description

Hurtta Mudventure Reflective Dog Coat in Yellow. The dog coat is designed to keep your dog protected against weather and dirt regardless of the season, equipped with a highly reflective shell that makes your dog extra visible on, for example, an evening walk.
Care instructions

Machine wash 30º C, delicate wash
Machine wash cold, delicate wash
Do not bleach
Do not tumble dry
May not be ironed
Do not dry clean
Wash with similar colors
Do not use fabric softener
Ingredients
Specifications

Waterproof opening with attachment for leash.
Rainstop inner collar.
Unlined: light, responsive and easy to pack.
Soft laminated material.
Bright, reflective shell for safety in the dark.
Adjustable back length, flexible waistband.
Perfect for the changeable weather of autumn and winter.
Unlined: Cool in summer weather.
Suitable for temperatures between +20ºC to -5ºC
The dog coat is designed with your dog's comfort and safety in mind.

Ideal for autumn and winter, the highly reflective shell makes your dog visible on an evening walk, or if you are exploring dark walking paths. A dog wearing effective reflexes can be seen up to three times further away than a dog not wearing any. For maximum visibility, the Mudventure Reflective Dog Coat is the dog coat you're looking for.

This thin dog coat has no fabric lining but is laminated with a soft and supple material that will keep your dog protected from rain, snow and muddy adventures with its waterproof collar that can be tightened behind the ears and an opening for the clutch and taped seams, which can be closed for to prevent water from running down the dog's back. It is incredibly light and easy to pack, making it perfect for spontaneous outings and trips. Adjustable features at the neck, collar, waist and back provide a tailored fit.

Thanks to the rear leg loops, the dog blanket is kept in place even during fast runs and windy weather.

Product reviews on Trustpilot
What do other customers think?