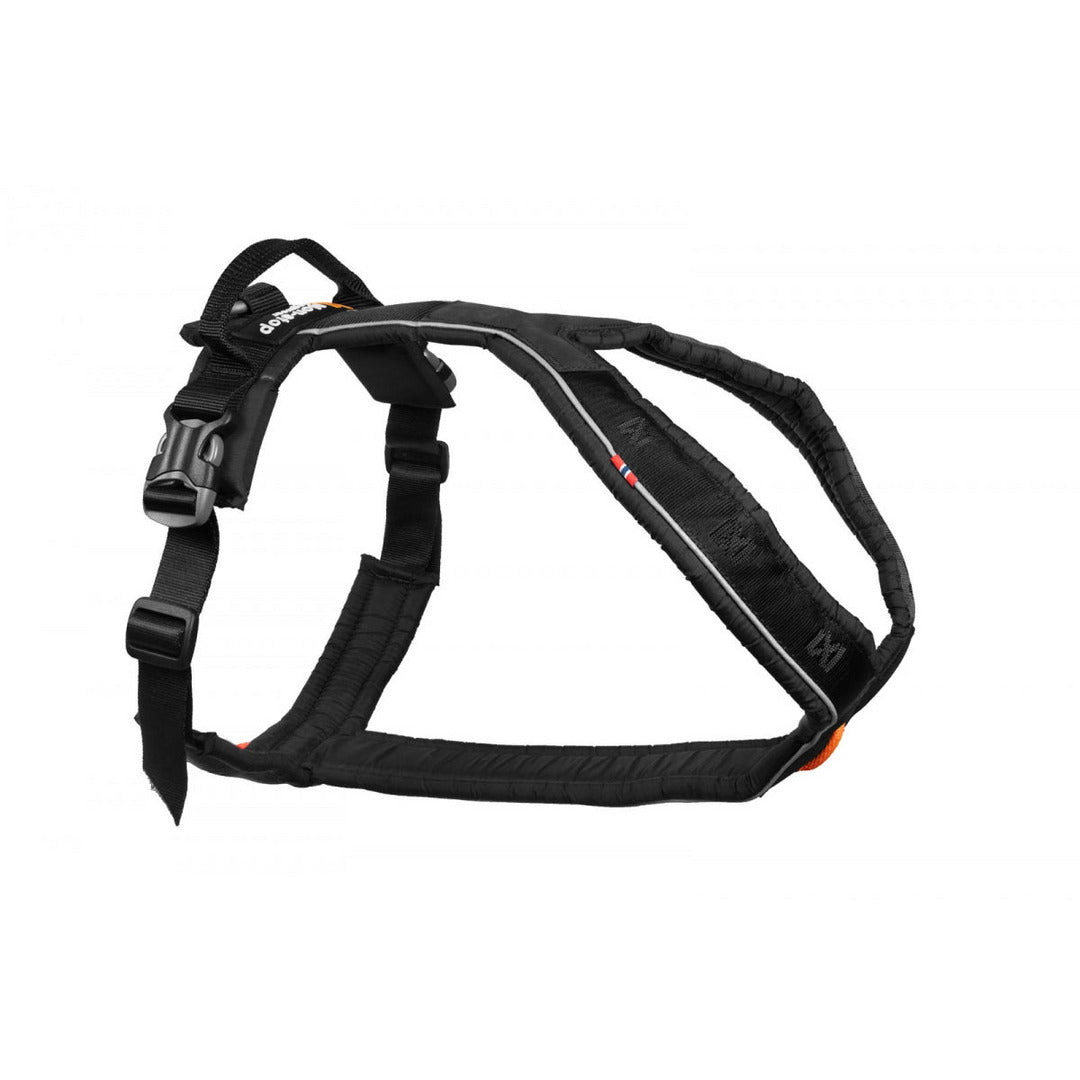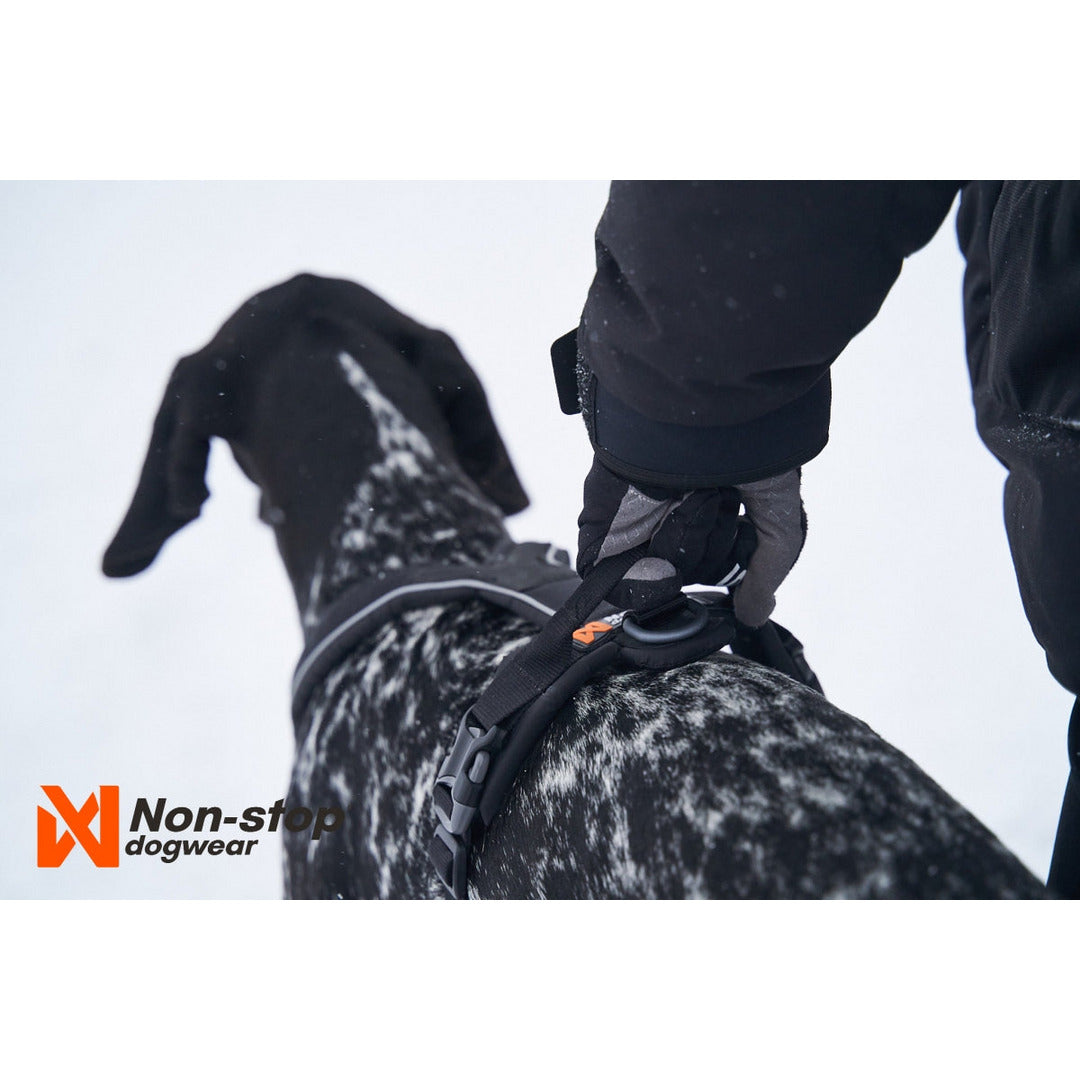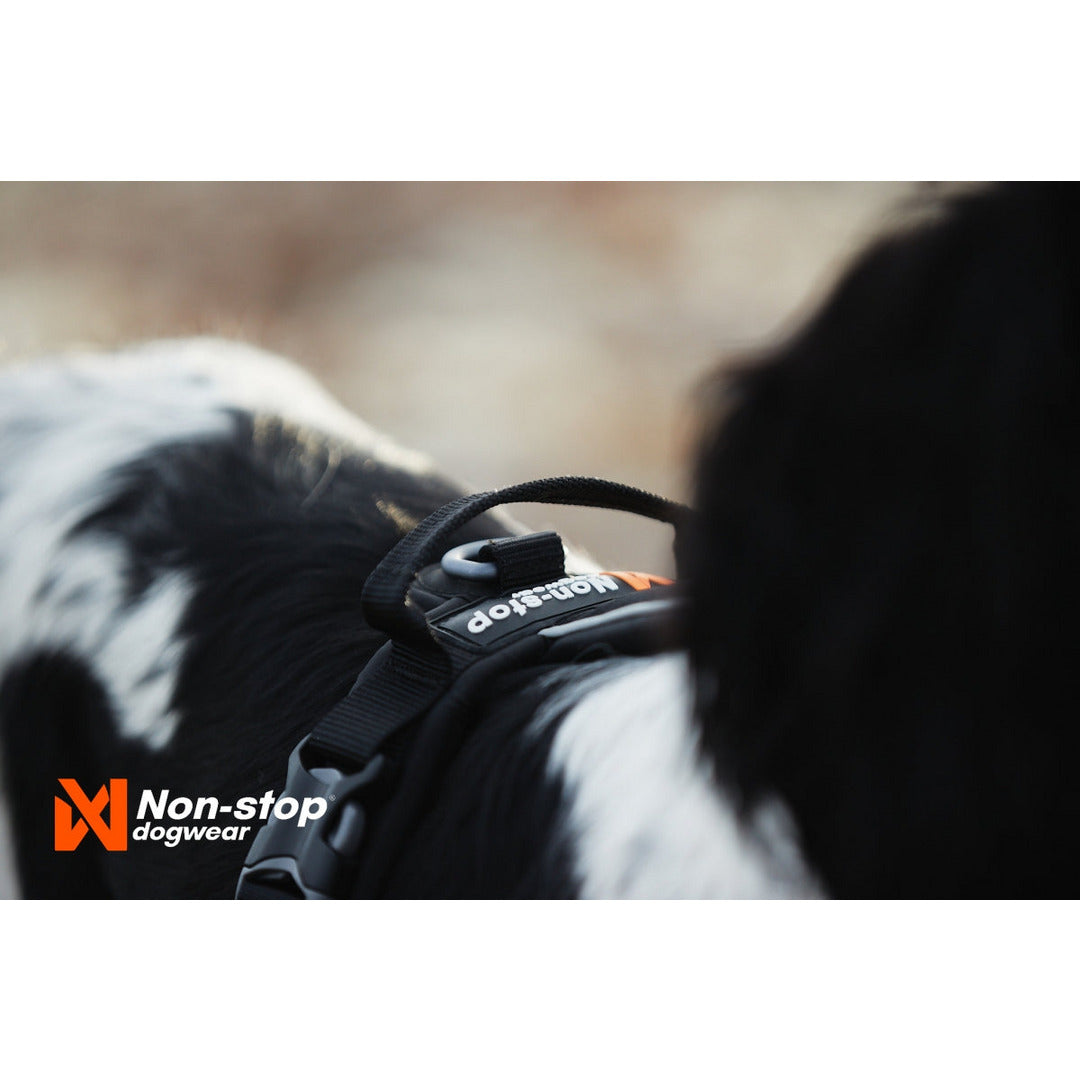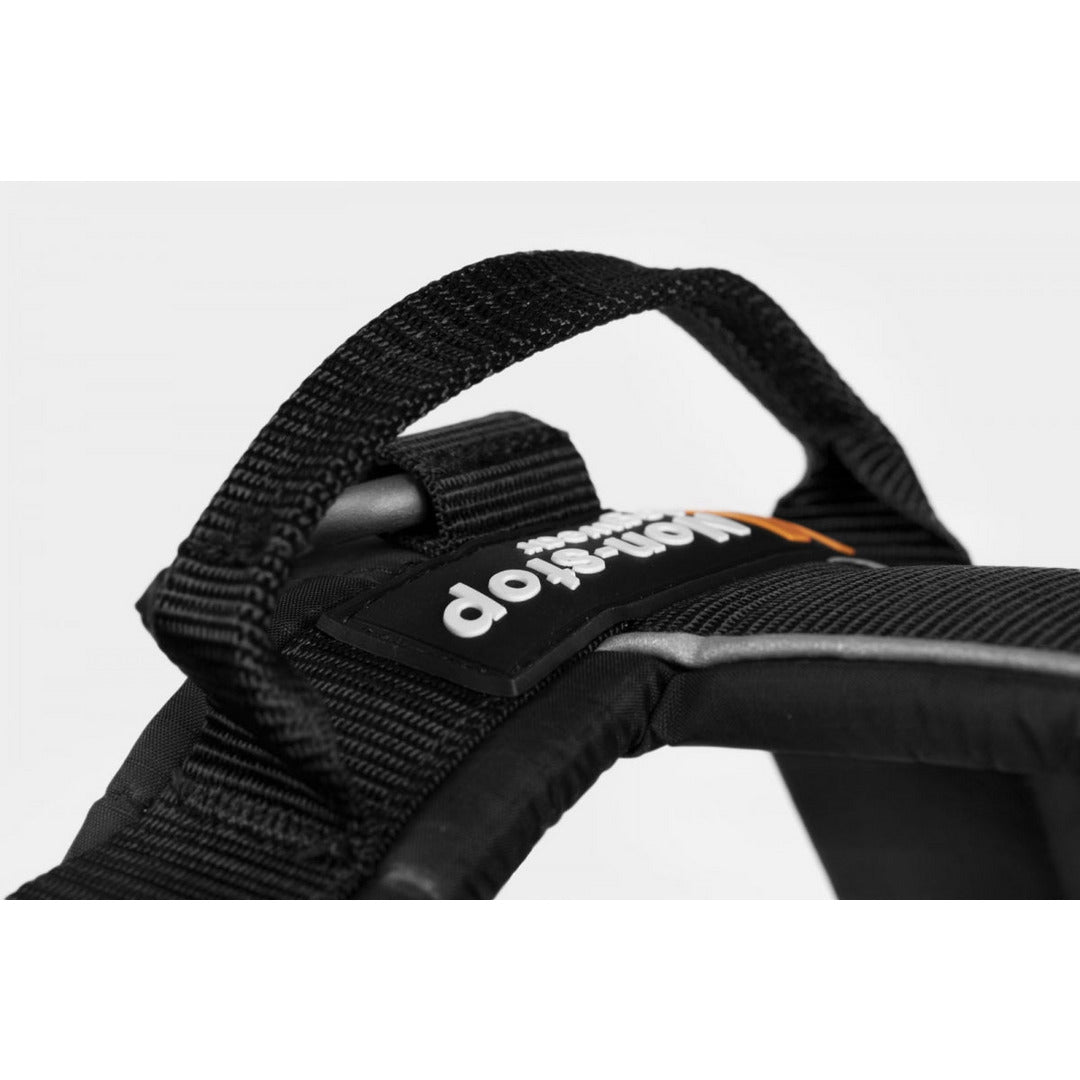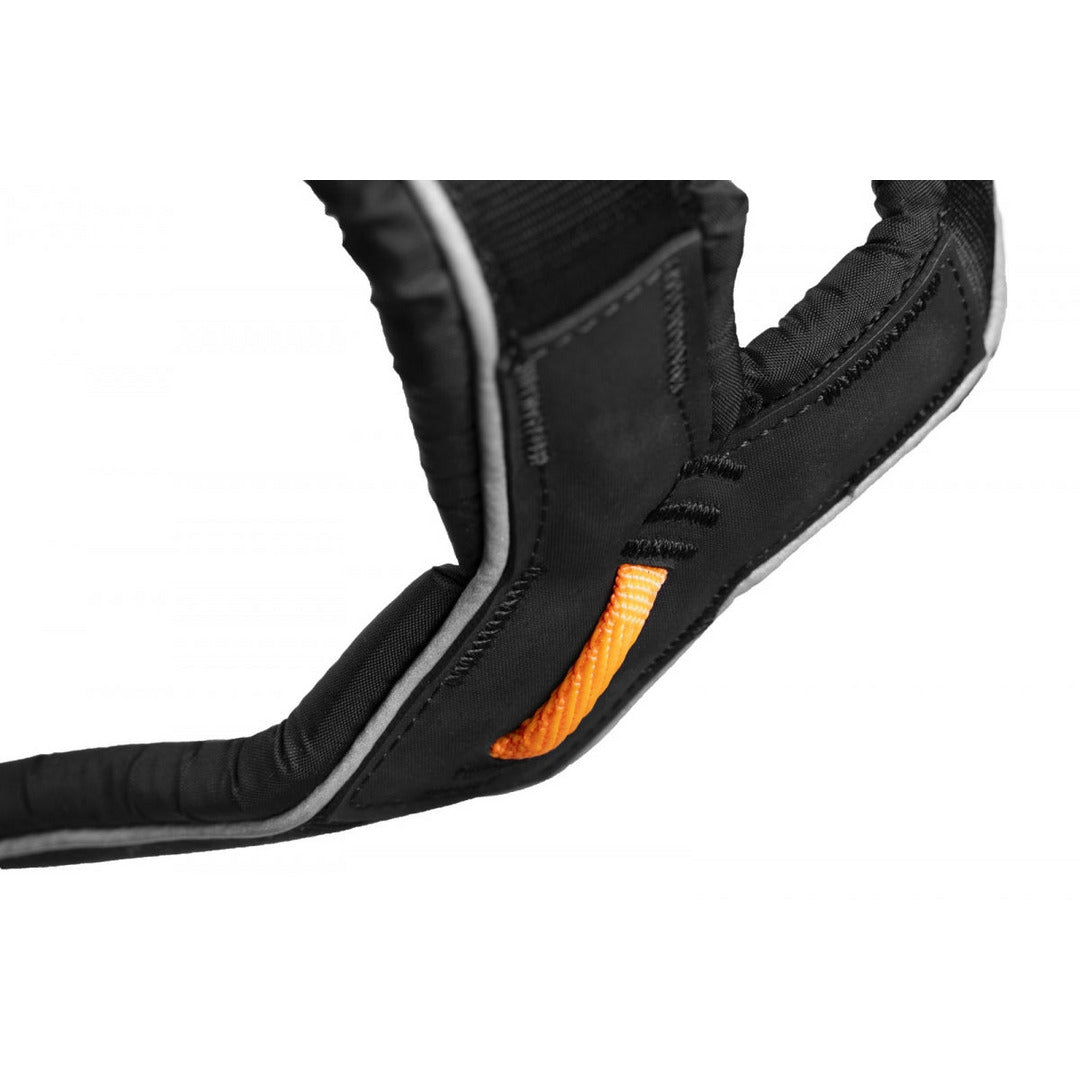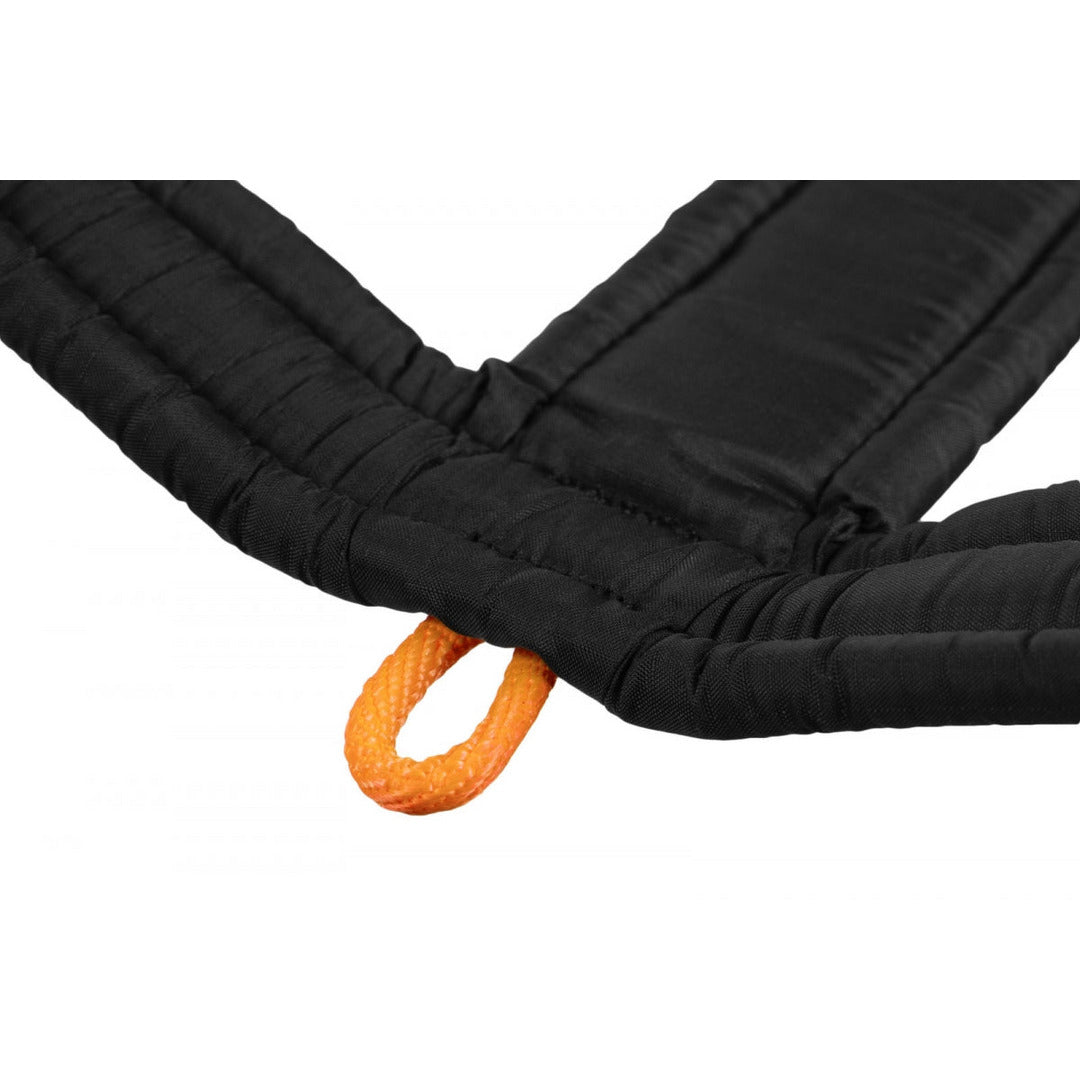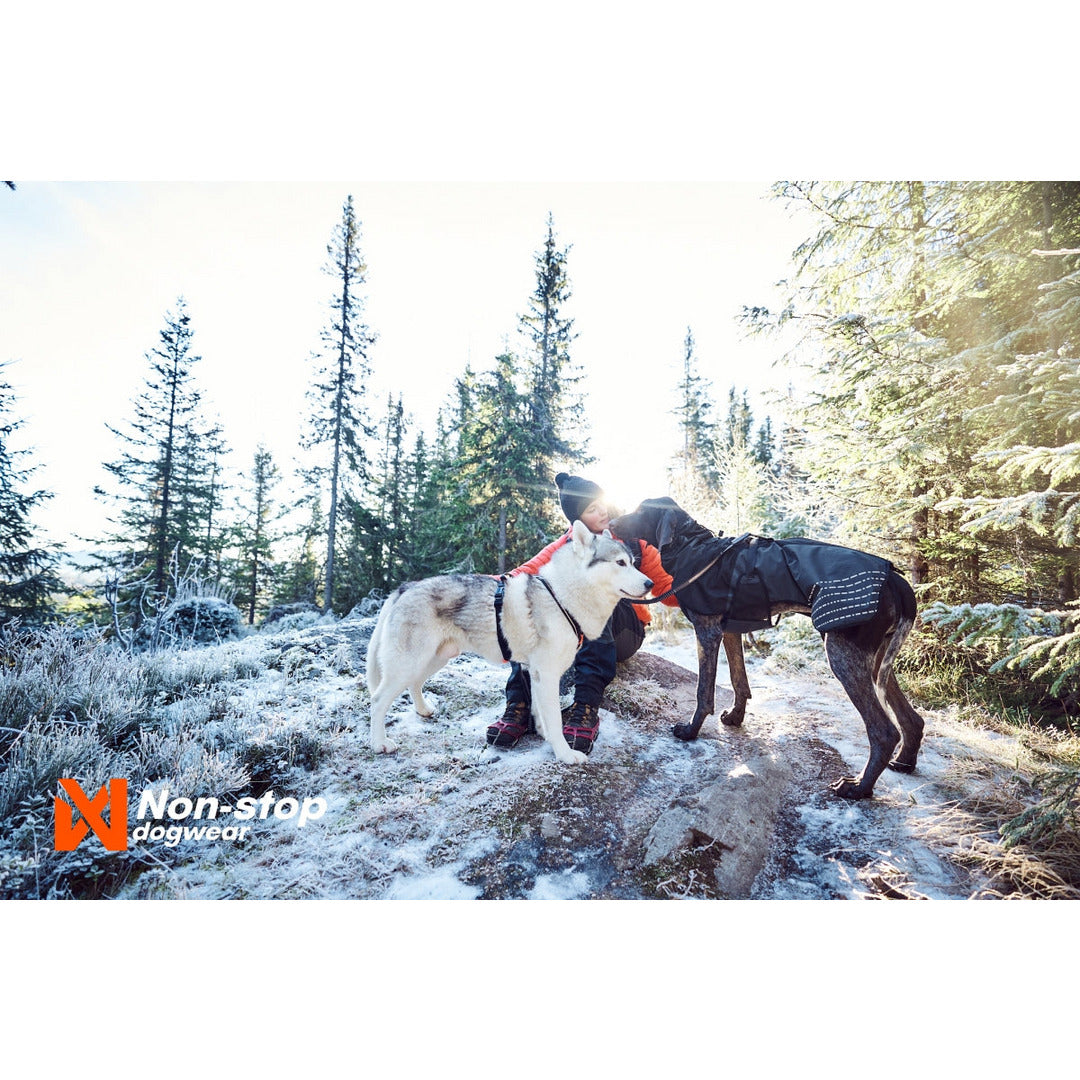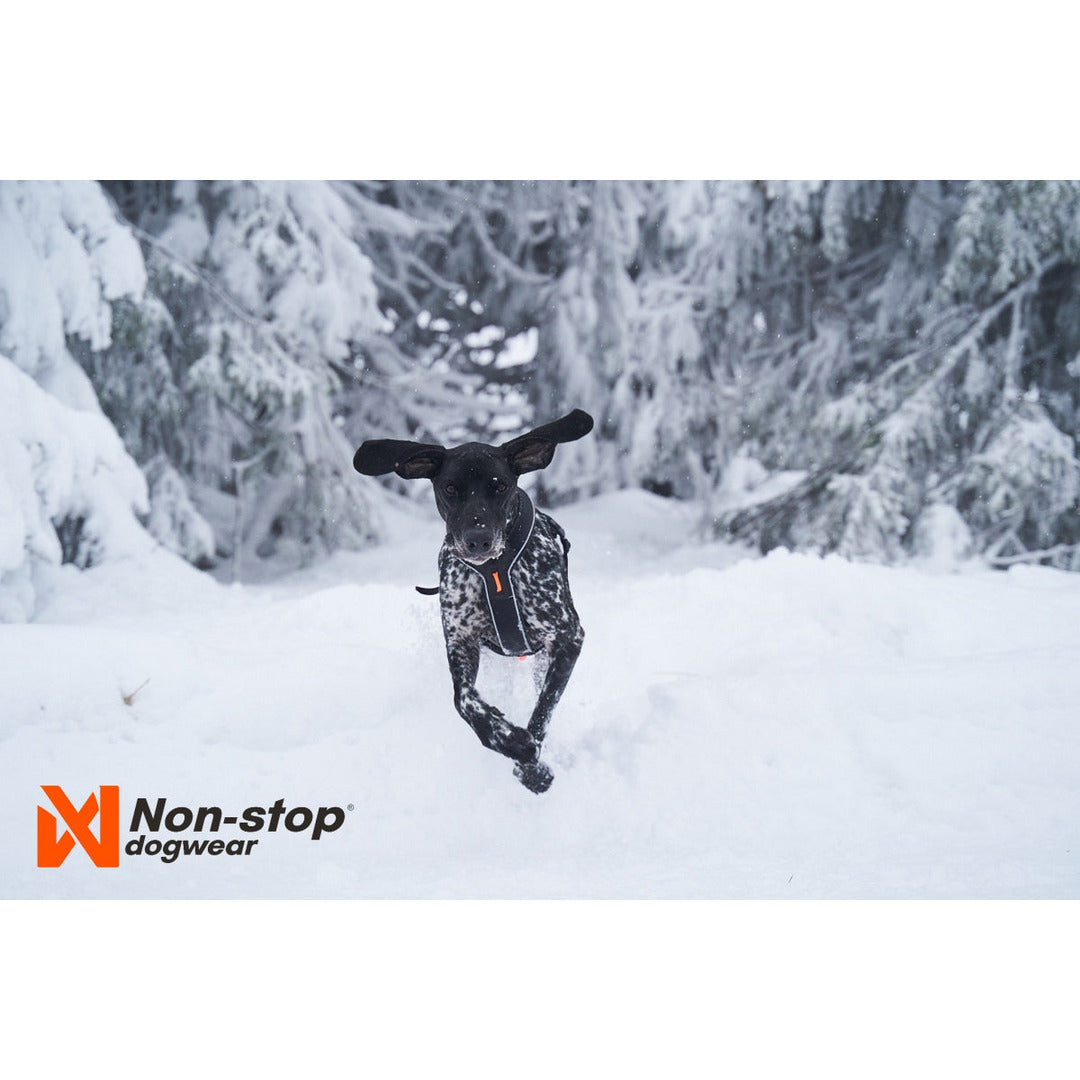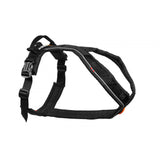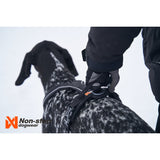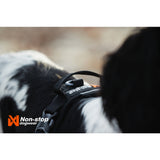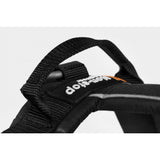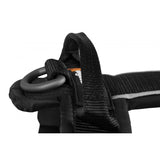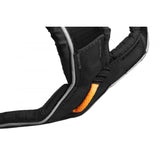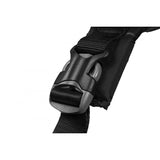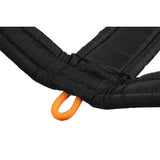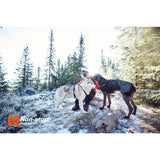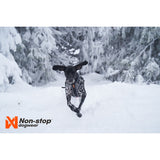 Non-stop Line Harness Grip
Hundsele
Description

A versatile harness for everyday use and hiking with a handle that gives extra control. It is a comfortable dog harness with an ergonomic design that allows free movement of the dog's shoulders.
Care instructions

Washing instructions: Max 30°C washing machine, do not tumble dry.
Ingredients
Line harness grip is a high quality dog ​​harness, developed for hiking, tracking and everyday activities. It is a further development of our bestseller, Line harness.

This dog harness has a handle at the back to help your dog over obstacles. It can also be used to easily catch your dog if you meet someone or in areas with traffic, where you need to keep your dog close to you for safety reasons.

There are several attachment points for the dog's leash which makes this harness very versatile. In addition to the attachment point at the back, there is an attachment point for trail line under the belly. In this way, the dog can move freely without the rope tangling around the legs. From size 3 and up, there is a third attachment point on the front for gentle anti-pull control.

Line harness grip is adjustable around the chest. After the initial adjustment, it's easy to put on and take off by opening the solid Duraflex® buckles on either side of the harness.

3M reflective details make the dog visible from several angles. All seams and edges on the inside of the harness are sewn so that they have their smooth side against the dog's body. The inner lining overlaps without hard edges to prevent chafing. The harnesses are made of durable, tightly woven nylon and have closed-cell foam pads to prevent water ingress. Line harness grip is reinforced with Hypalon in exposed areas.

This dog harness is available in black and in sizes 1-9 to fit both small and large dogs.

Technical specification

Outer and inner fabric: Nylon ripstop
Closed cell foam
Nylon strap
Aluminum D-ring
Improvements to Hypalon
Duraflex® buckles
3M reflex
Three attachment points (two in sizes 1-2)
Sizes: 1-9
Colour: Black
Product reviews on Trustpilot
What do other customers think?