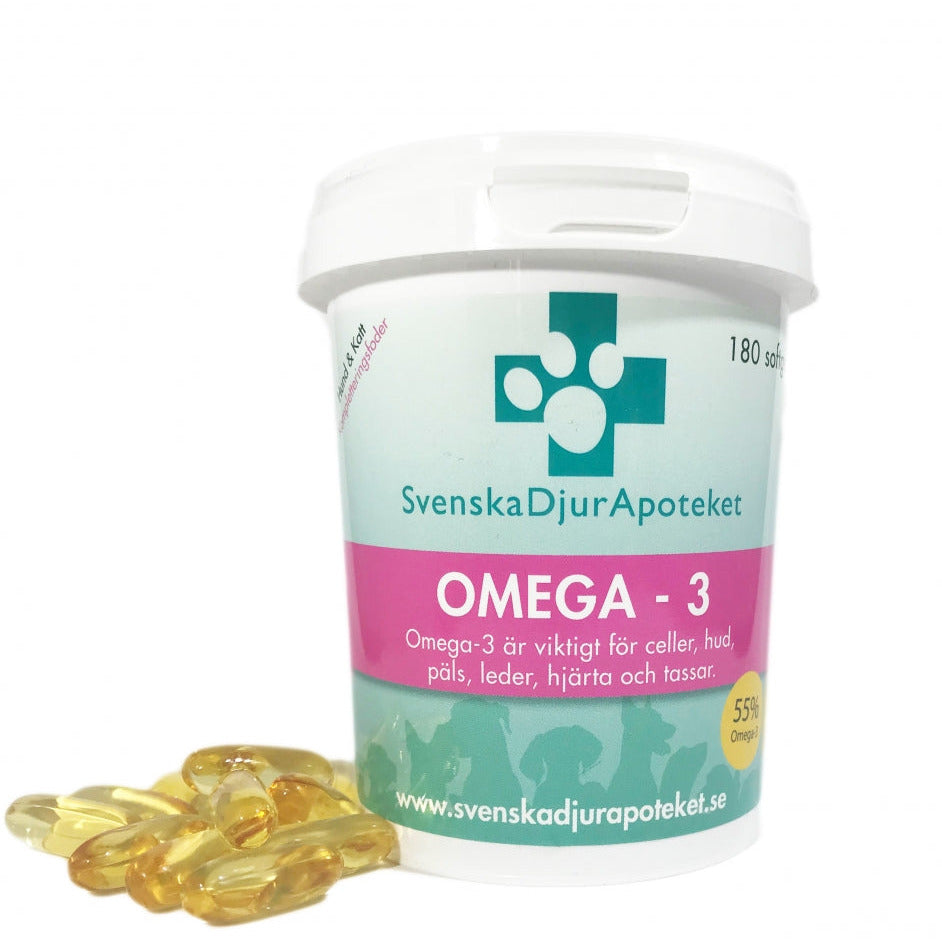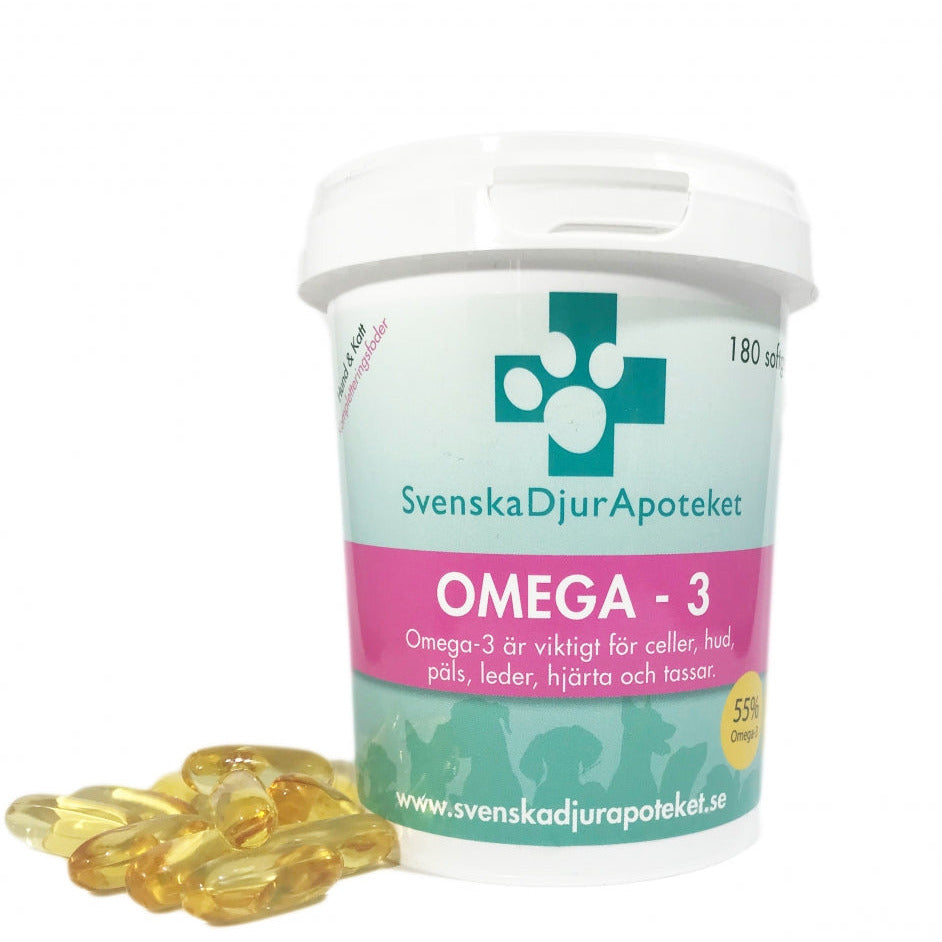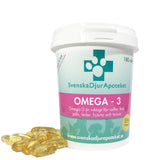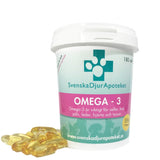 Swedish Animal Pharmacy Omega-3
Kosttillskott
Description

Swedish DjurApotekets Omega3 with EPA/DHA contributes to normal heart function, brain function and blood lipids as well as maintaining normal vision. Also contributes to the normal mobility and flexibility of the joints. Swedish Veterinary Pharmacy's Omega3 contains 55% Omega-3.
Ingredients
Swedish DjurApotekets Omega-3 with fatty acids from fish (wild-caught anchovies and sardines) has a positive effect on the skin, gastrointestinal tract, kidney function, vision, cardiovascular system and mobility in the joints. Fish oil is the most important source of the vital Omega3 fatty acids EPA and DHA, which are important for the cells of the body contribute to the construction of cartilage, the nervous system, the blood, skin/fur formation and the mobility of the muscles. From the Omega3 fatty acid EPA, the body's cells store their own active signal substances that have a direct impact on the immune system and have an inflammation-regulating effect. Animal fat vs vegetable fat. For a dog or cat, the energy must come from animal fat for the best physical conditions and complete nutrient absorption. Energy from animal fat is one of the most important resources for getting started with a weakened immune system together with proteins, minerals and vitamins. Common areas of use: Counteracts dandruff, dull fur and dry skin. Stimulates kidney function. Stimulates the immune system. Reduces itching. Prevents joint problems and promotes mobility. and LedSupport VET to supplement with Omega3 supplements. Warning text: If your dog is allergic to fish, this product is not recommended. INGREDIENTS: Fish oil from wild-caught anchovies and sardines. Soft gel capsules (gelatin humectant glycerol) Analytical ingredients per cap: Fish oil 1000mg of which Omega3550mg - of which EPA330mg - of which DHA220mg saturated fatty acids 450mg - of which saturated 300mg - of which monounsaturated 150mg Energy value per cap: 38 kj/9 kcal DOSAGE Mix into food 1 time per day Sufficient for approx. 180 catsCats and small dogs up to 15 kg1 capsule180 daysDogs between 15-30 kg2 capsules90 daysDogs between 30-40 kg+3 capsules60 days
Product reviews on Trustpilot
What do other customers think?