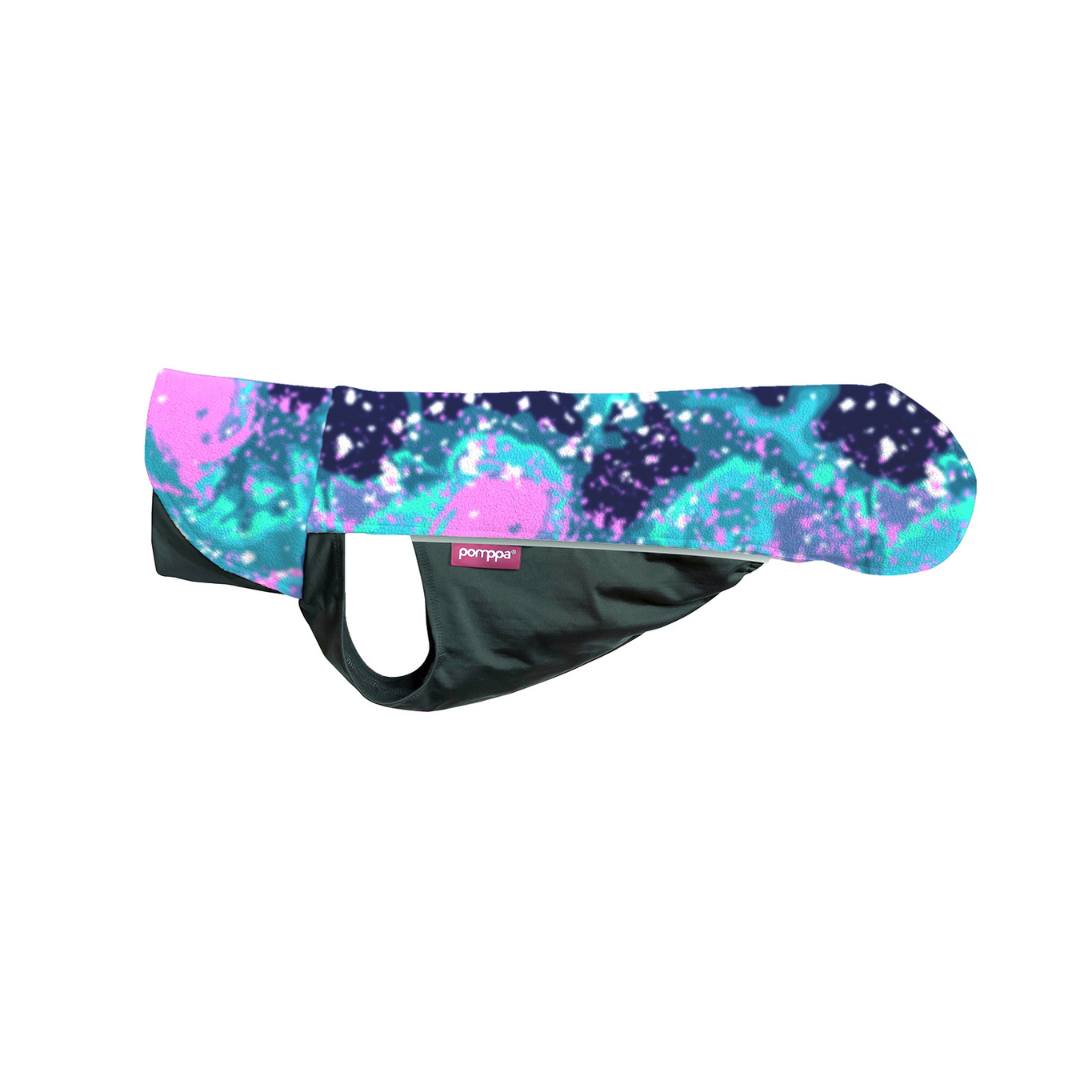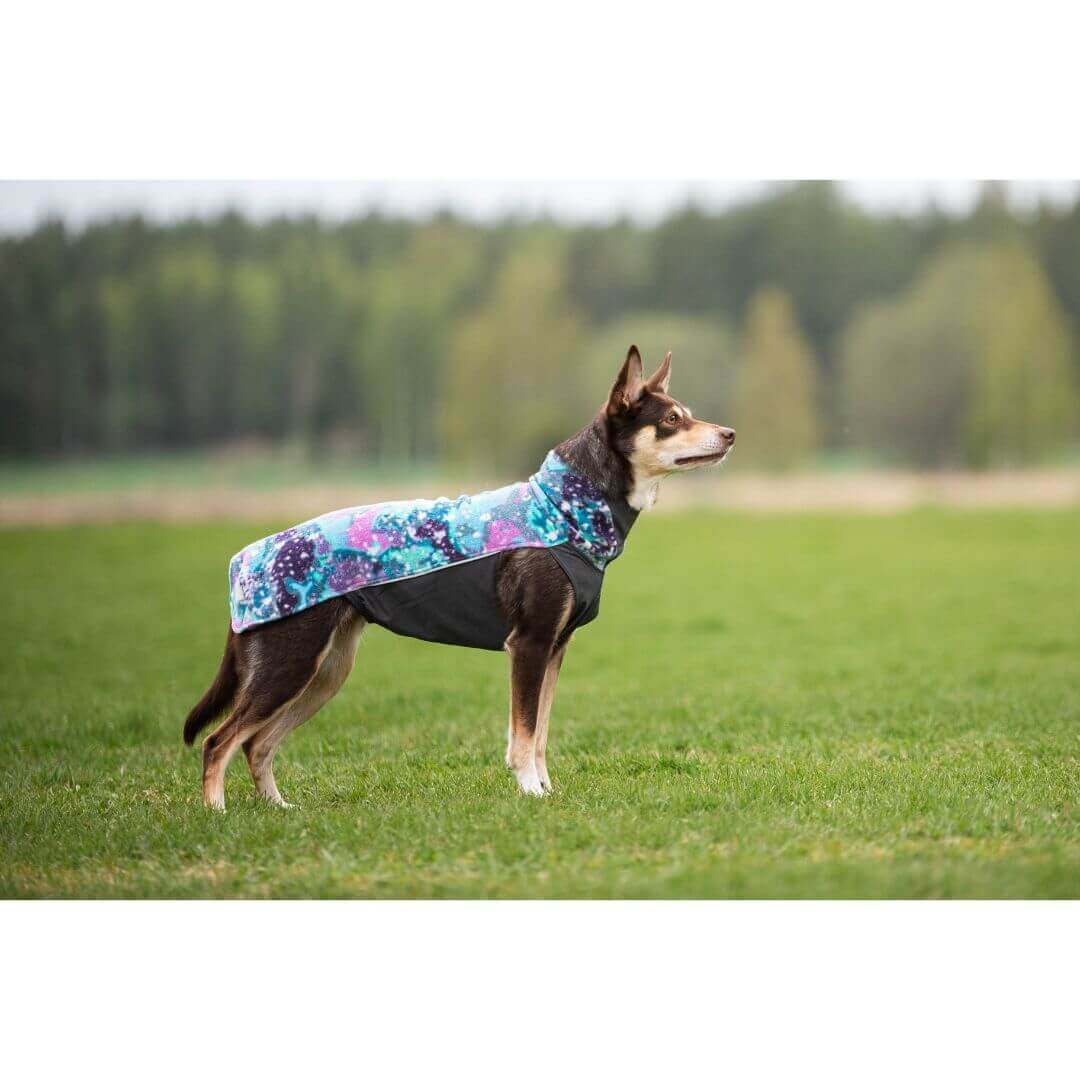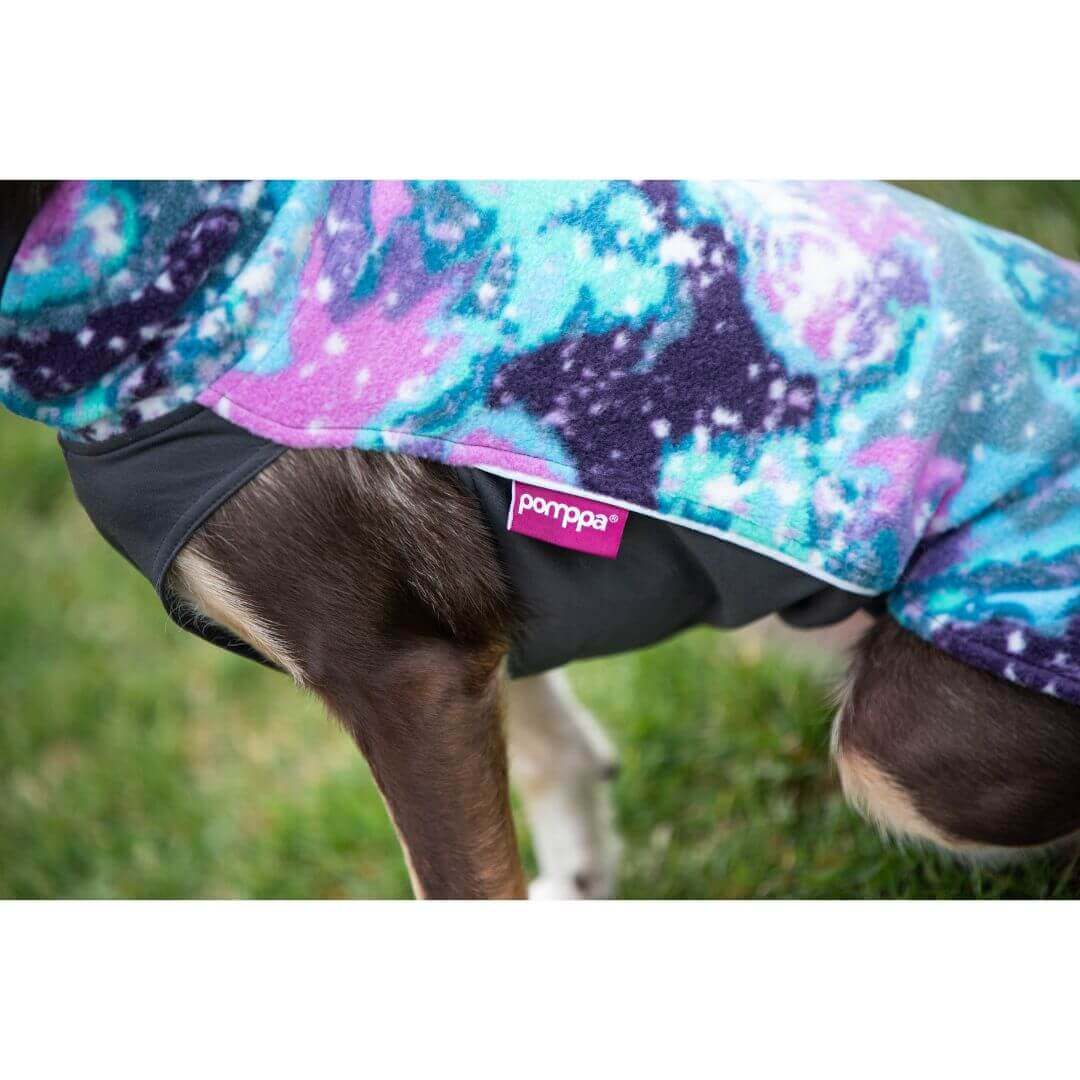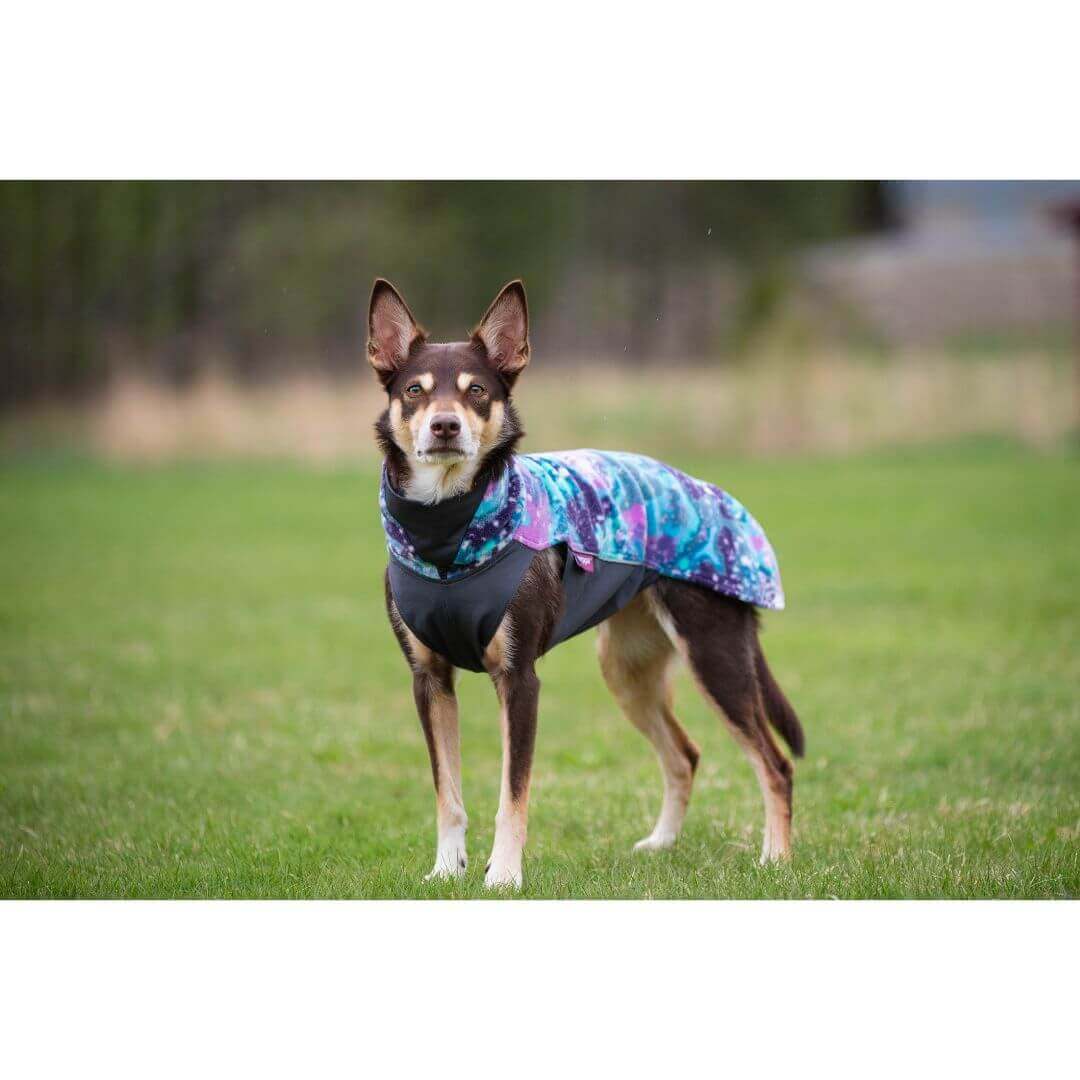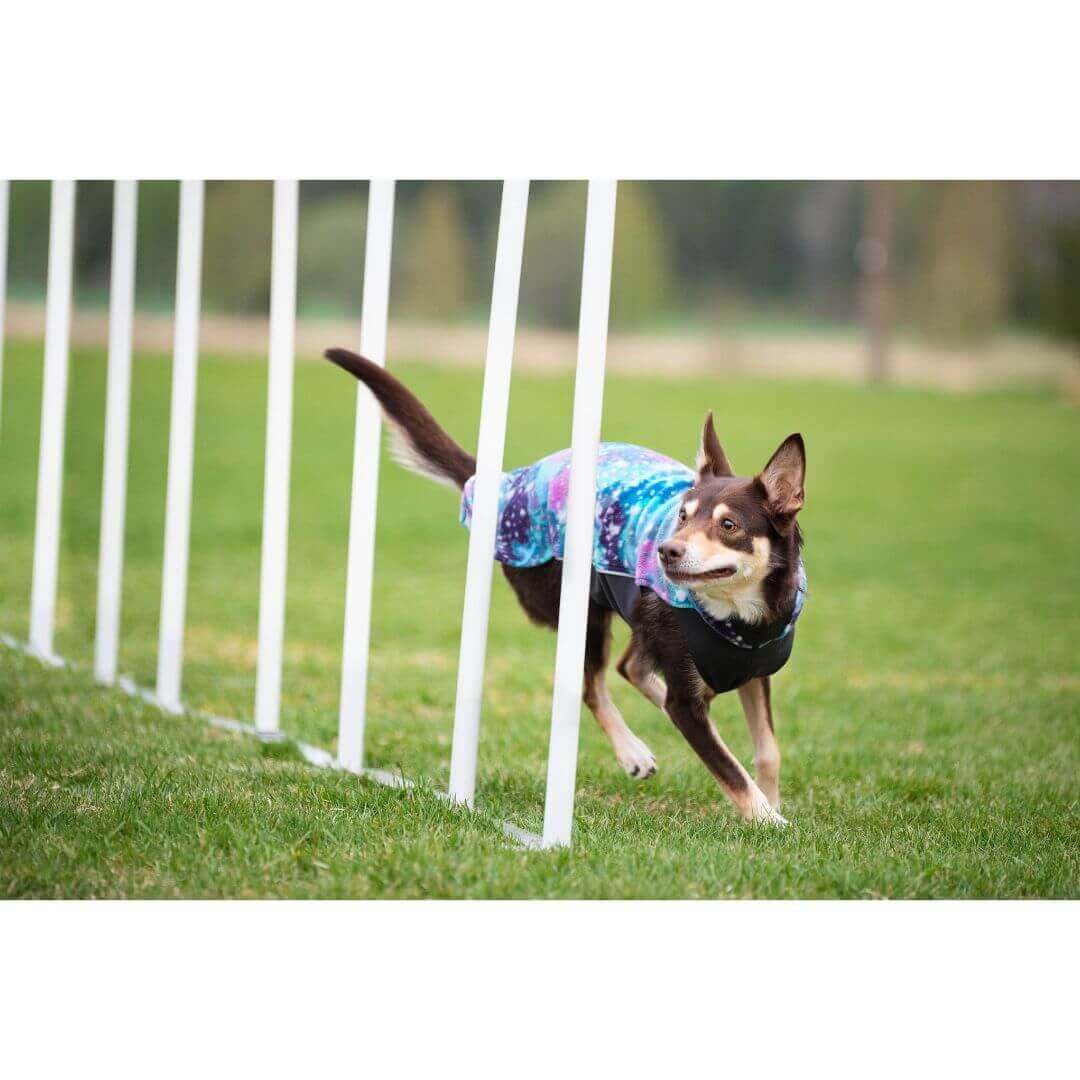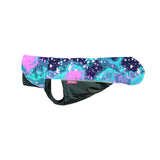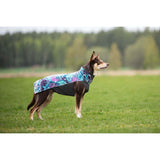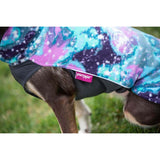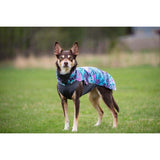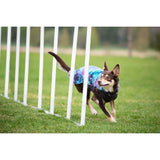 Pompa Jumpa Fleece blanket - Aurora
Hundtäcke
Description

Pomppa Fleece blanket Jumppa in the lovely patterned color Aurora is a dog sweater that gives the dog maximum protection without preventing it from moving naturally. Pomppa's dog clothes stay in place thanks to their unique design! Perfect as a base layer under a rain cover or by itself on dry, cold days. This fleece blanket is slightly small in size.
Ingredients
Pomppa Jumppa is a comfortable and warm fleece blanket that is perfect for competitions, outdoor activities and during car journeys. The blanket warms the dog from head to tail. The comfortable and elastic cover can be used as a warm all-round sweater or under a rain cover. The back is made of antistatic, flexible and warm plush. The dog's fur will not be felt under the blanket. The bottom part is made of flexible tricot with a warm brushed inner surface and water-repellent outer surface.

The large collar protects the dog's neck and neck from the cold, but at the same time gives the dog the opportunity to move its head. The cover has reflectors on the sides for maximum safety. Generally slightly small in size if your dog is between two sizes - choose the larger one!
Product reviews on Trustpilot
What do other customers think?