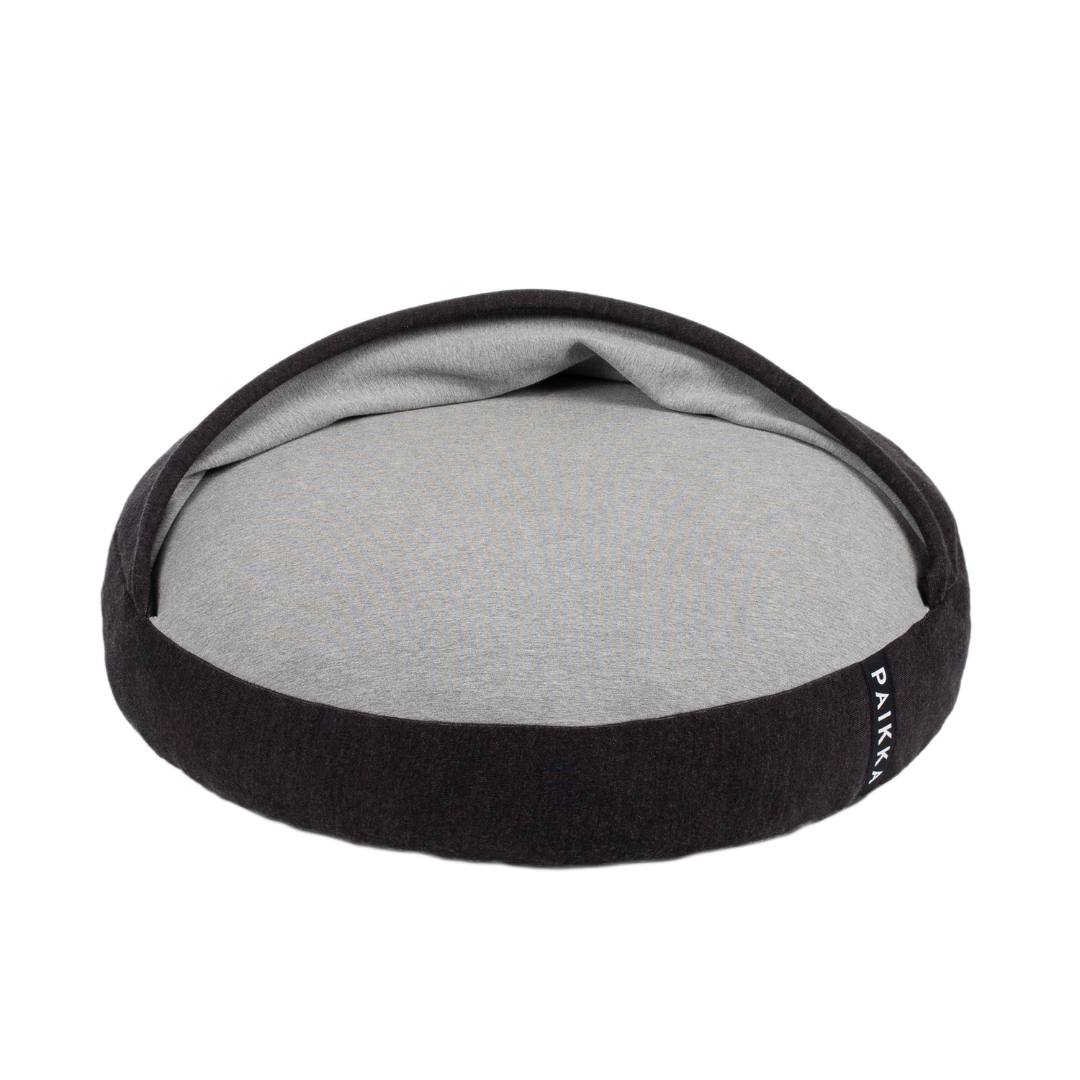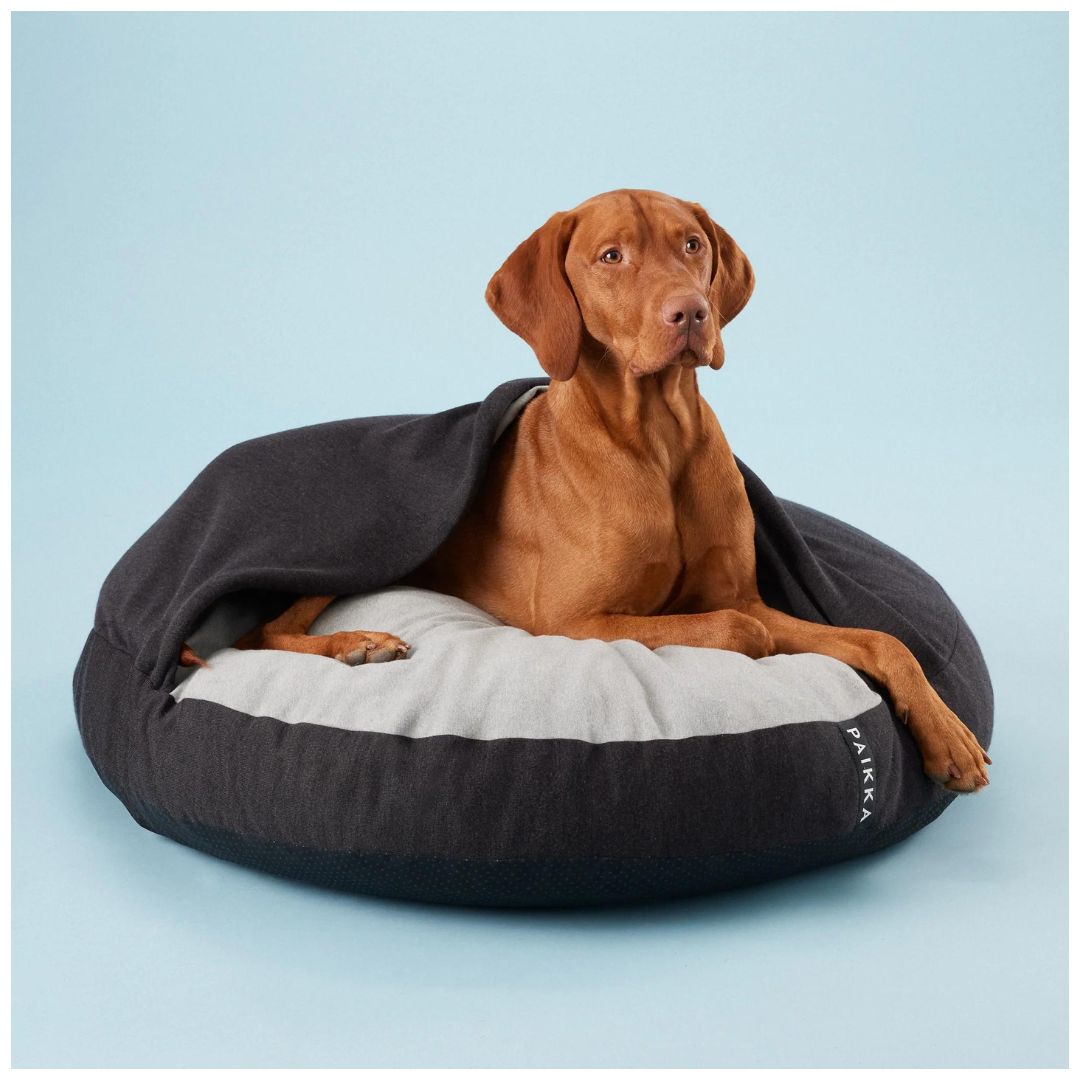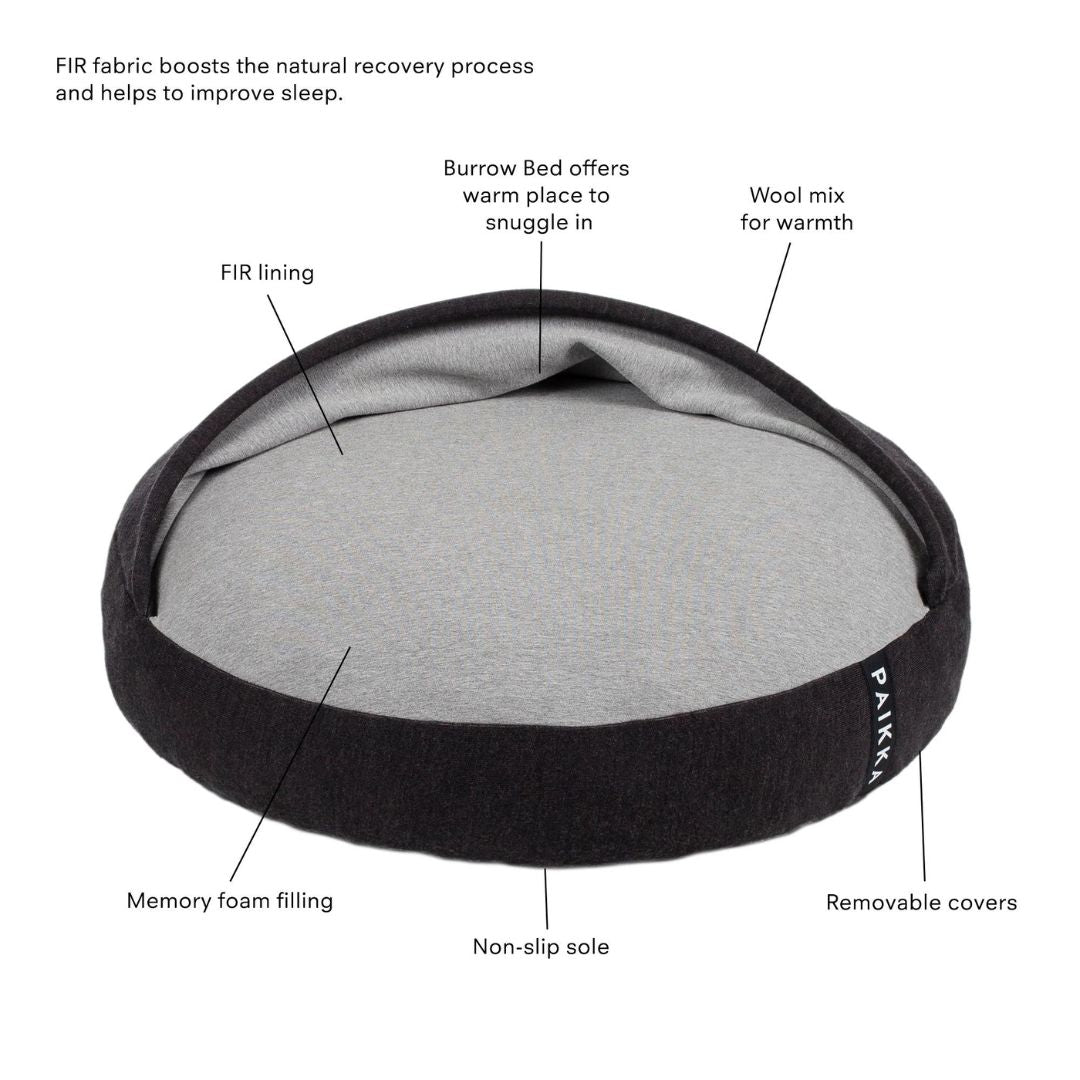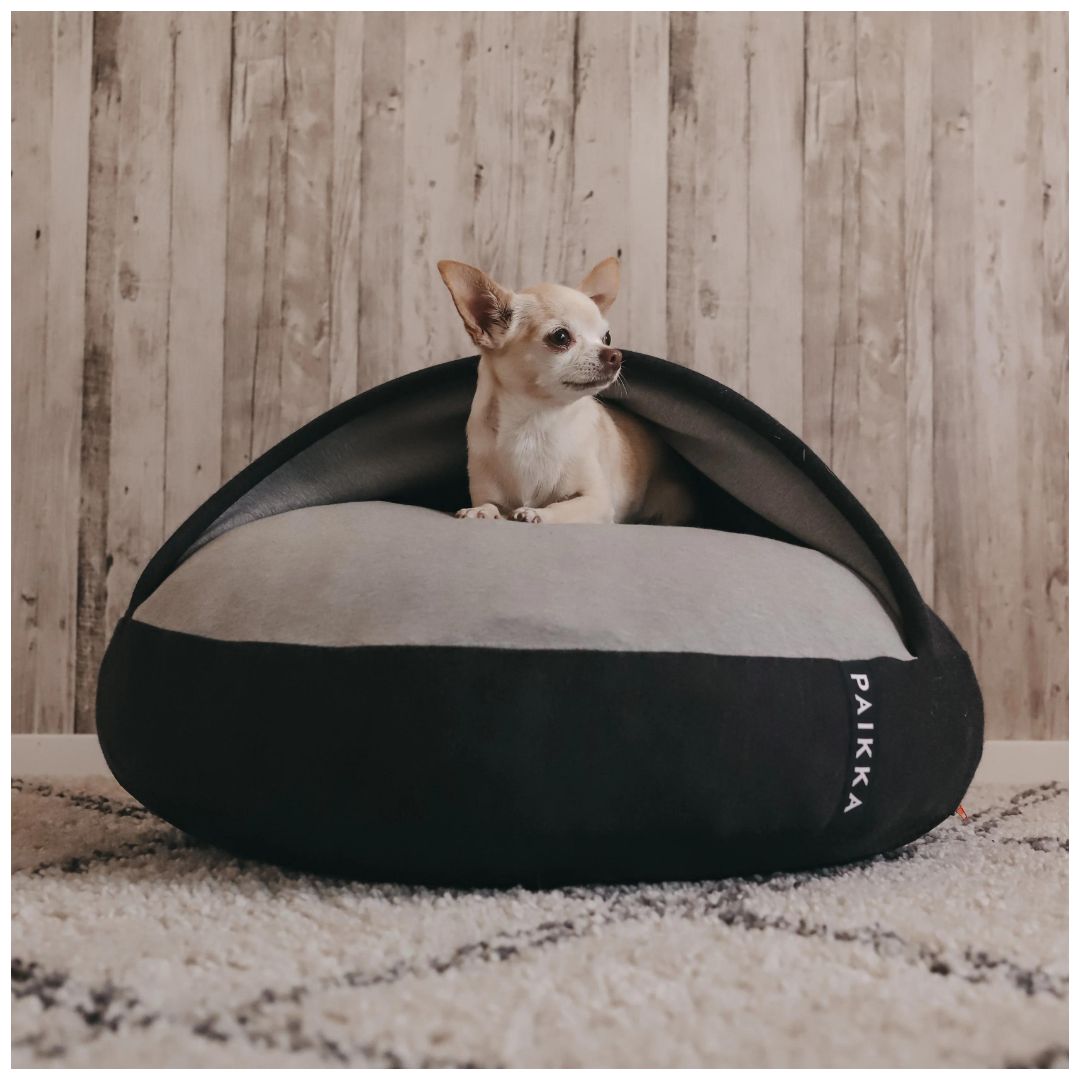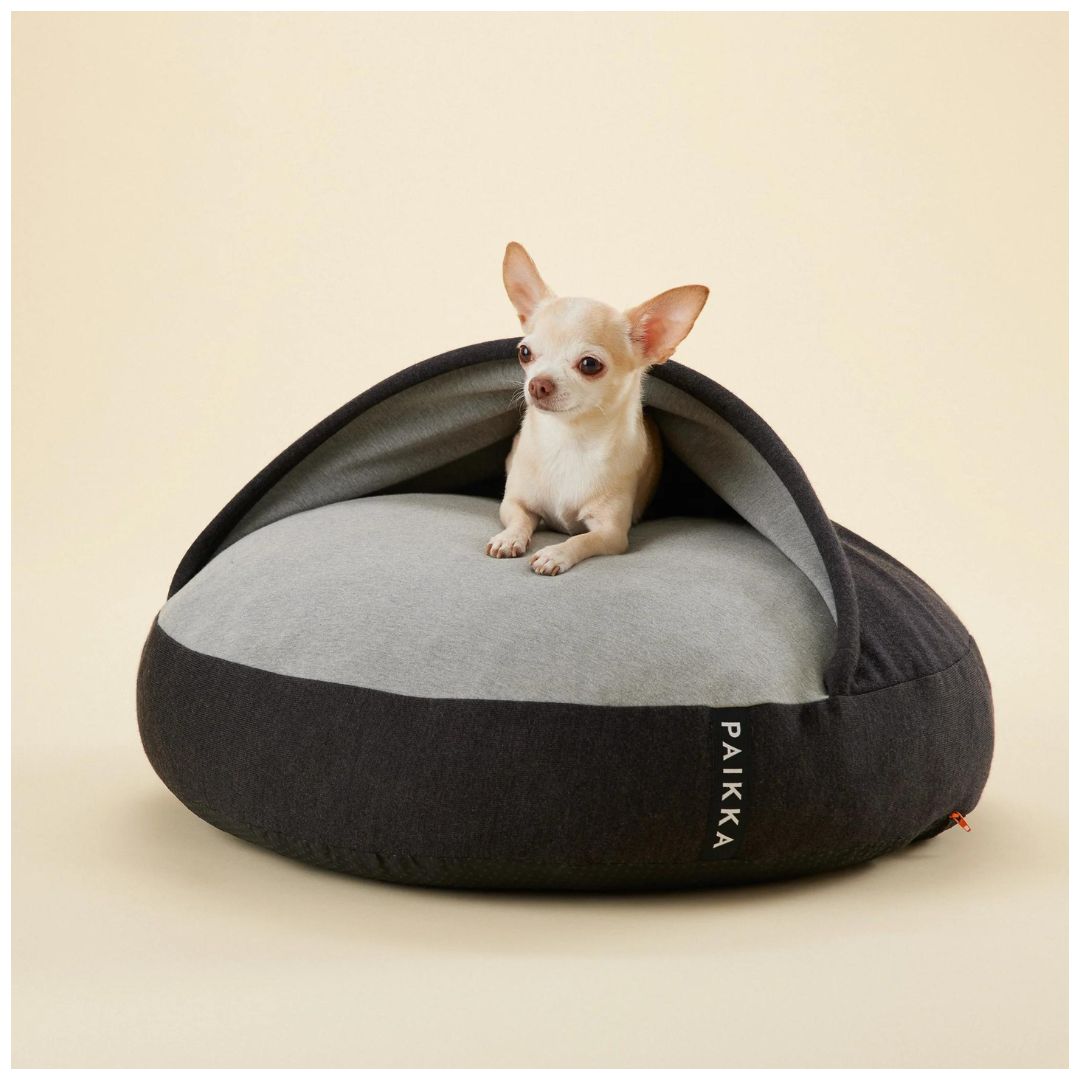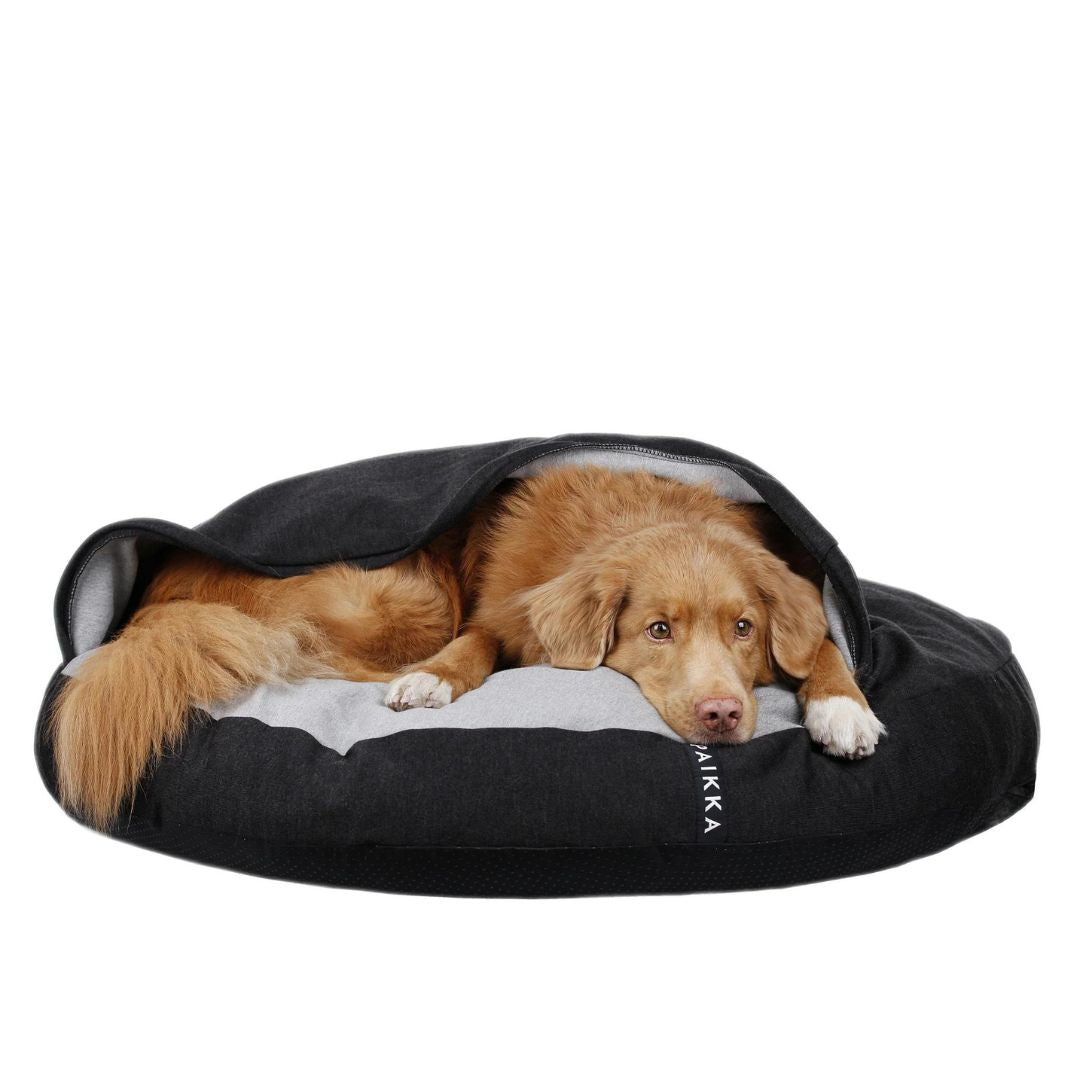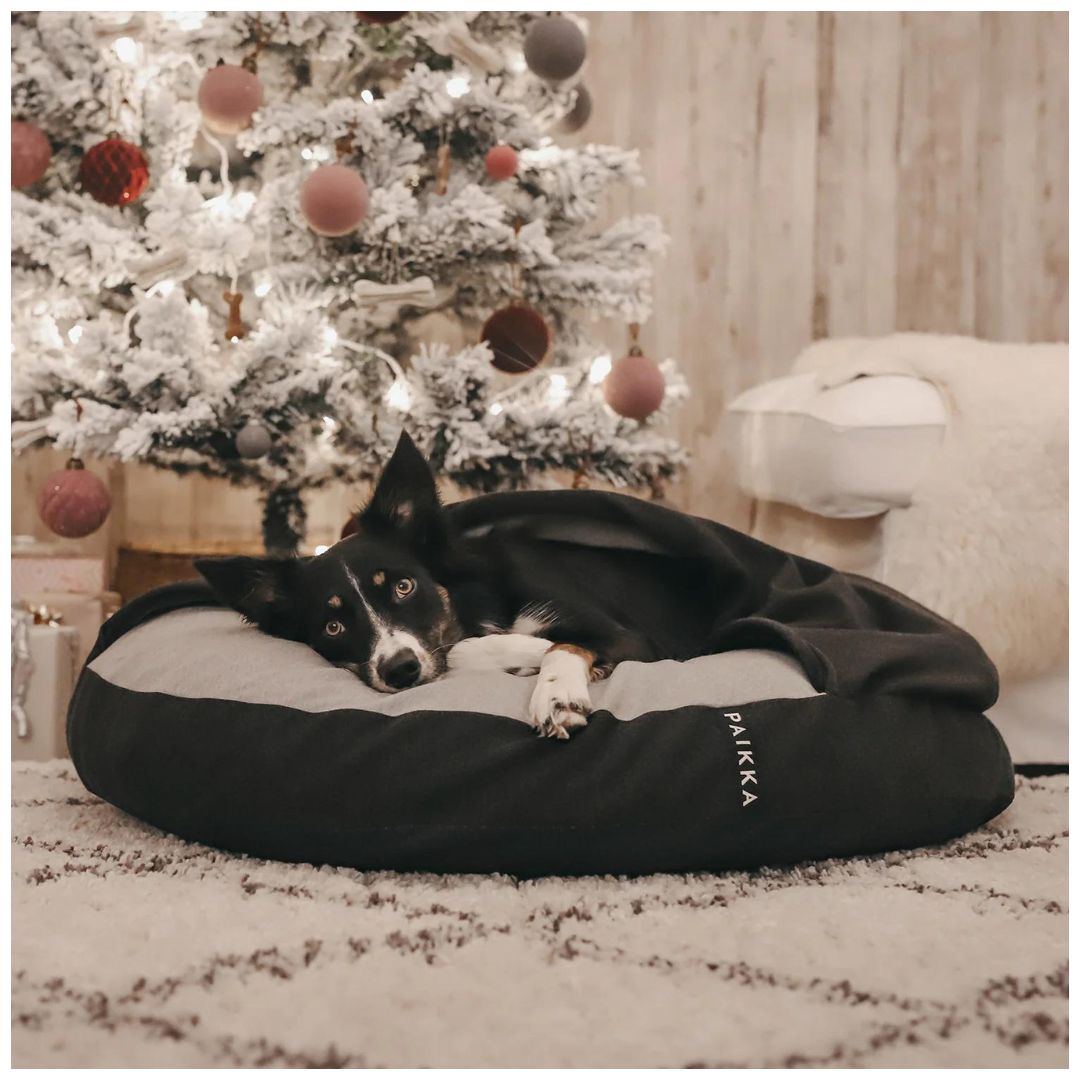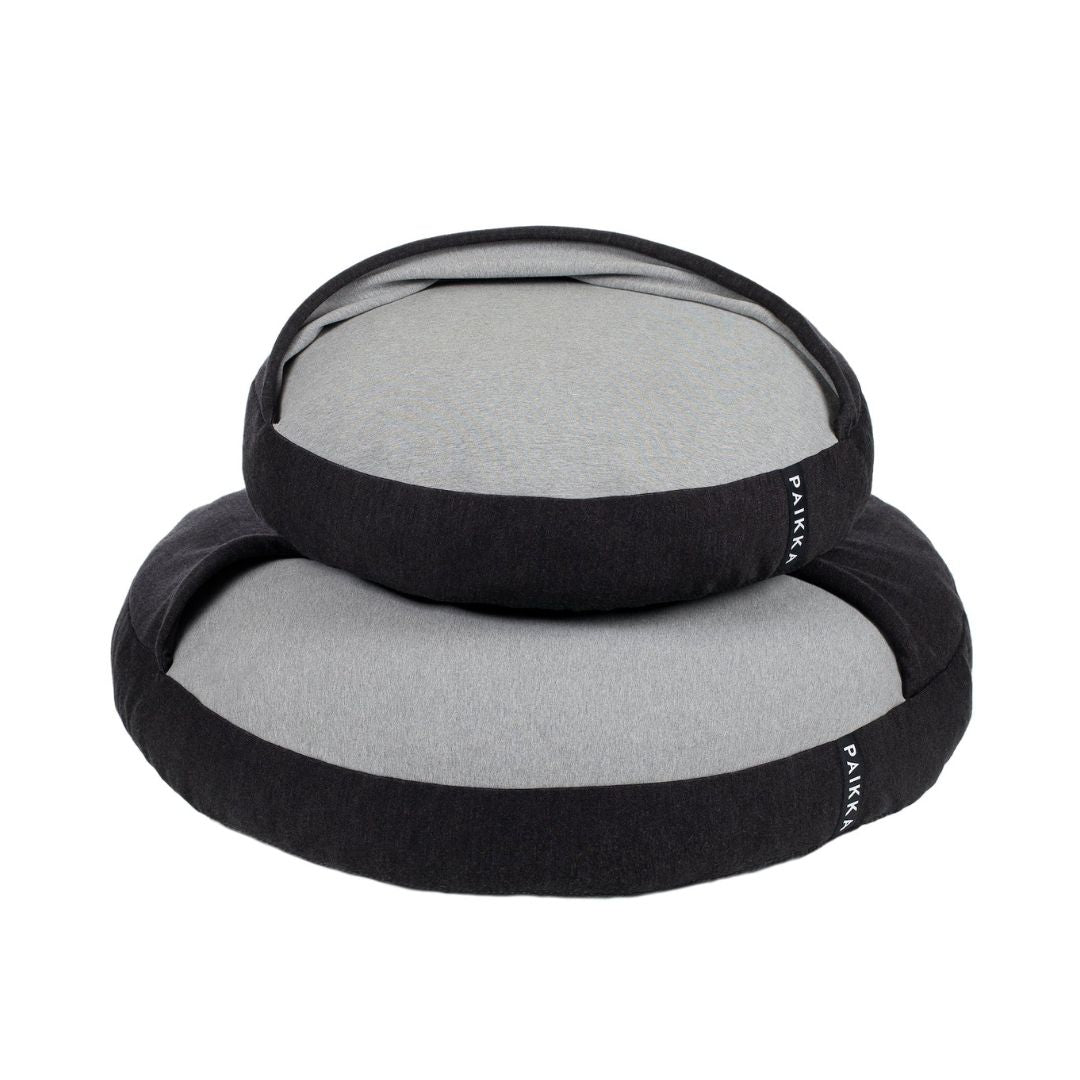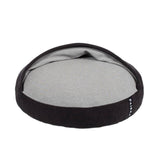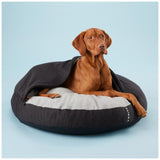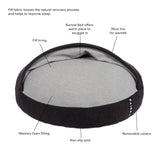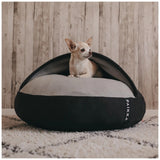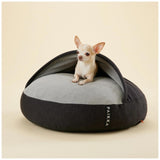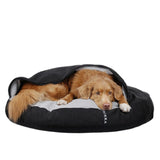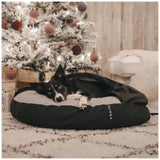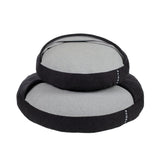 PAIKKA Recovery Burrow Bed dog bed - Grey
Hundbädd
Description

Cozy dog ​​bed from PAIKKA with built-in blanket. Perfect for the dog that loves to hide under blankets or needs a warm and quiet place to recover.
Details

Outer material: 70% acrylic, 30% wool. Lining: 55% cotton, 37% graphene, 8% elastane. Filling: Memory foam.
Care instructions

Wash gently by hand. Detergent for wool is recommended. Do not bleach, do not dry clean, do not tumble dry, do not iron and do not use fabric softener when washing.
Ingredients
Specifications

Wool mix for warmth
FIR feed - to promote recovery
Memory foam filling - supports quality sleep
The filling is made from leftover scraps from other PAIKKA beds to reduce waste
Non-slip bottom
Removable, washable covers
The Recovery Burrow Bed dog bed from PAIKKA is a warming, safe and comfortable place to sleep for your dog.

The main fabric in the bed is made from a high-quality wool blend, which gives a lovely feeling of warmth and comfort. In addition, the inside of the bed cave is lined with a special material that emits infrared heat (FIR*). This unique lining material captures your dog's body heat and reflects it back, which can help support the natural recovery process after an active day and improve sleep.

The bed is filled with Memory Foam, which adapts to your dog's body shape and relieves any pressure points for an extra comfortable sleeping experience.

*The FIR fabric used in PAIKKA's products has been carefully tested for its properties (FIR radiation ability, antibacterial function, moisture absorption, dissipation of static electricity, UV absorption and chemical safety according to standard 100 of OEKO-TEX). Note that we base the assumption of possible biological effects of the FIR fabric on research material available for FIR textiles on the human body.
Product reviews on Trustpilot
What do other customers think?