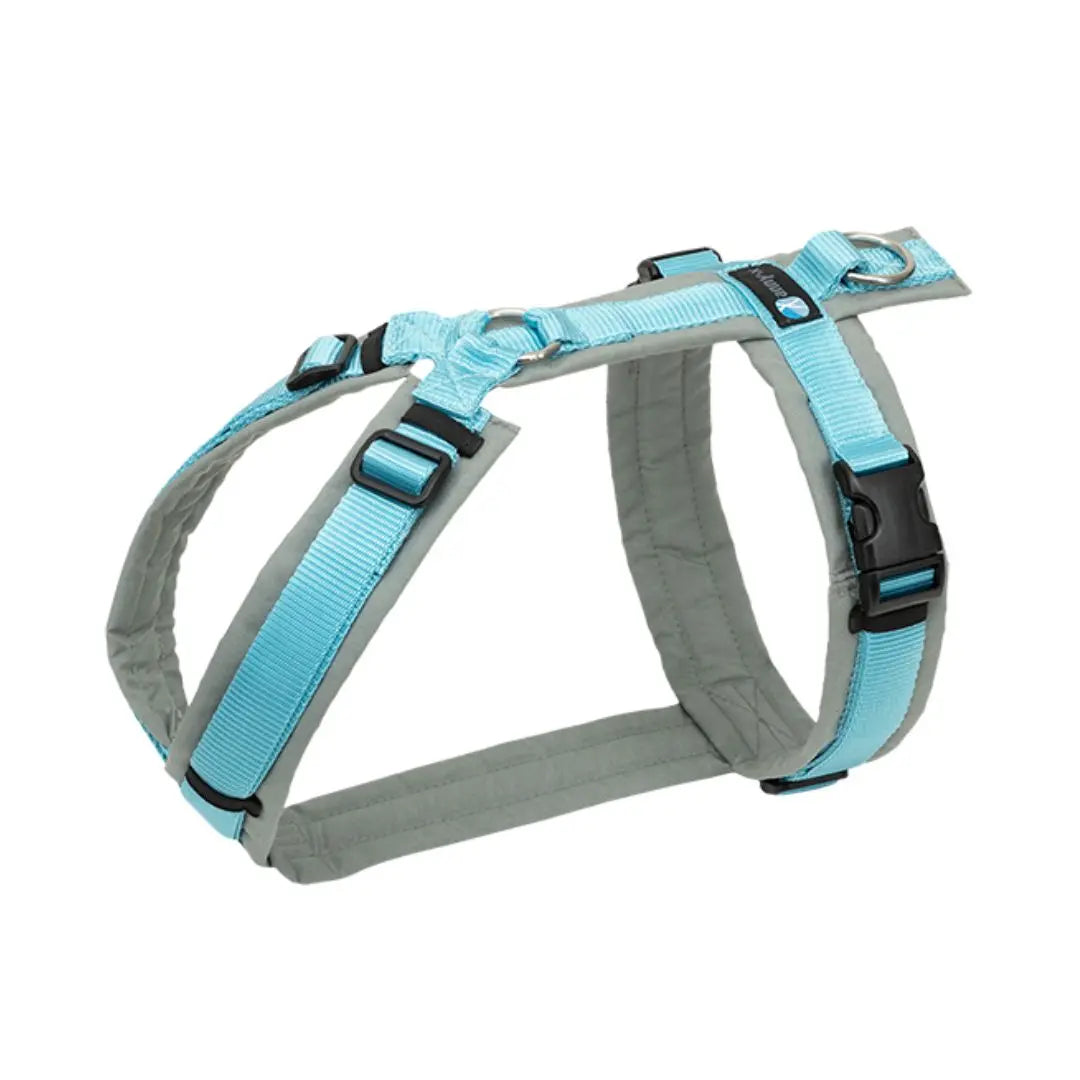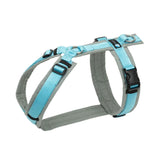 Anny-X Fun Dog harness - Grey/Iceblue
Hundsele
Description

Padded y-harness in grey/light blue which is adjustable both around the neck and chest. Double quick buckles on the back make it easy to put on and take off. The Y harness is ergonomically designed and ensures that the pressure is distributed evenly, which is gentle on your dog's back and neck. The strap around the chest sits a little further back to avoid chafing in the armpits. An all-round harness that is suitable for hiking and everyday walks as well as for canicross.
Size guide

Measurement instructions Neck: Measure where the necklace usually sits, measure tight Chest: Measure where the dog is largest around the chest (just behind the front legs) Chest strap: Measure from the dog's sternum to where the harness chest strap is expected to end (if you have previously considered size S, the 23 cm measurement should end somewhere between the widest part of the chest to before the last rib). Between two sizes? Choose the larger one.
Care instructions

Machine wash at 30 degrees, low spin (800), no fabric softener, wash in laundry bag. Do not tumble dry or dry in a drying cabinet.
Ingredients
Adjustable around neck and chest
Double quick release buckles make it easy to put on and take off
Ergonomic design distributes pressure evenly
Chest strap that sits further back to avoid chafing in armpits
Padded - no buckles or rings that lie directly against the dog's skin
Product reviews on Trustpilot
What do other customers think?