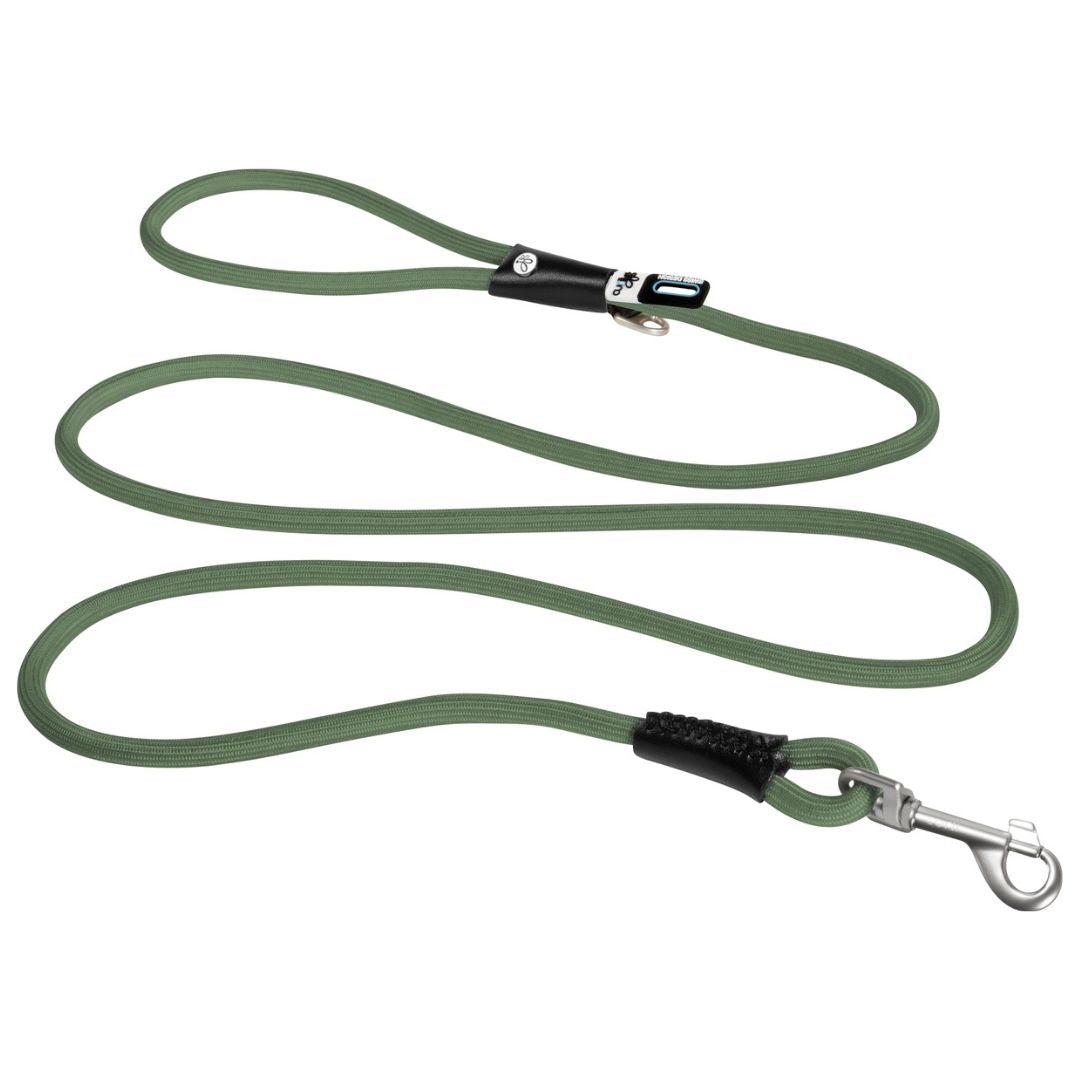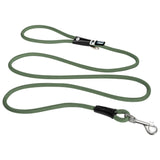 Curli Stretch Comfort Leash - Moss
Koppel
Description

Curli Stretch Comfort leash in the color moss is a durable, ergonomic and comfortable dog leash in a green color. The nylon leash

dampens rapid jerks that protect both neck and back both for yourself and your four-legged friend.
Ingredients
Specifications

For dogs up to 25 or 40 kg (8/10 mm)
Easy-to-use safety snap-in
Dog waste bag holder
Ultra-soft and durable nylon leash for optimal grip, control, and safety
For dogs up to 25 or 40 kg (8/10 mm)
Size: M: 8 mm and L: 10 mm
Length: 11.8 meters
Matching harness available for purchase
Material: Leash: Nylon / D-rings & snap-in: Zinc alloy
The dog leash Stretch Comfort from Curli in the color moss is a shock-absorbing and nice leash. A perfect leash for pleasant walks with your dog.

The leash fits well in the hand, as the material is soft and provides a good grip, control and safety. The Curli Stretch Comfort leash has a small holder where you can easily attach a poop bag to your dog, so you're always ready when you're on the go!
Product reviews on Trustpilot
What do other customers think?