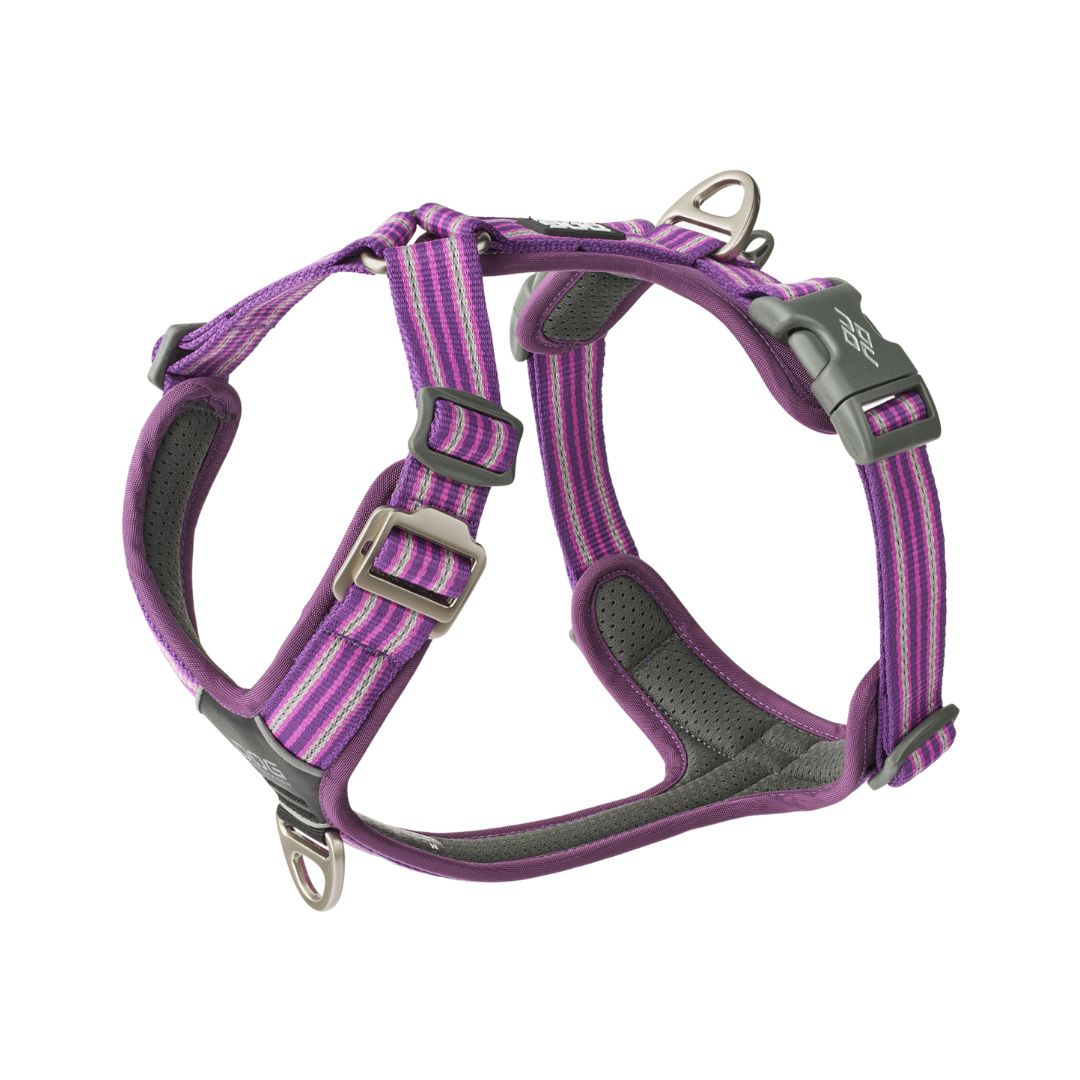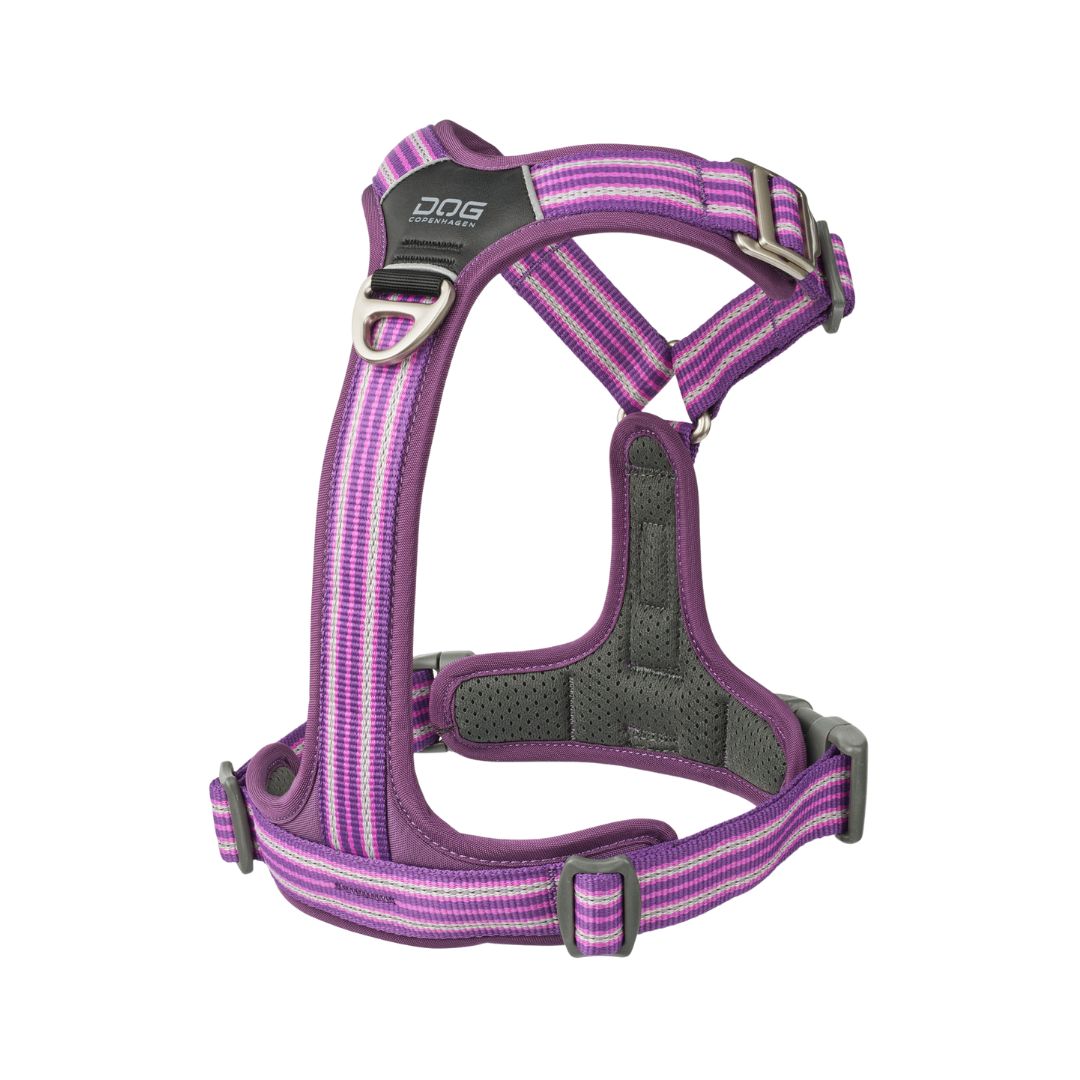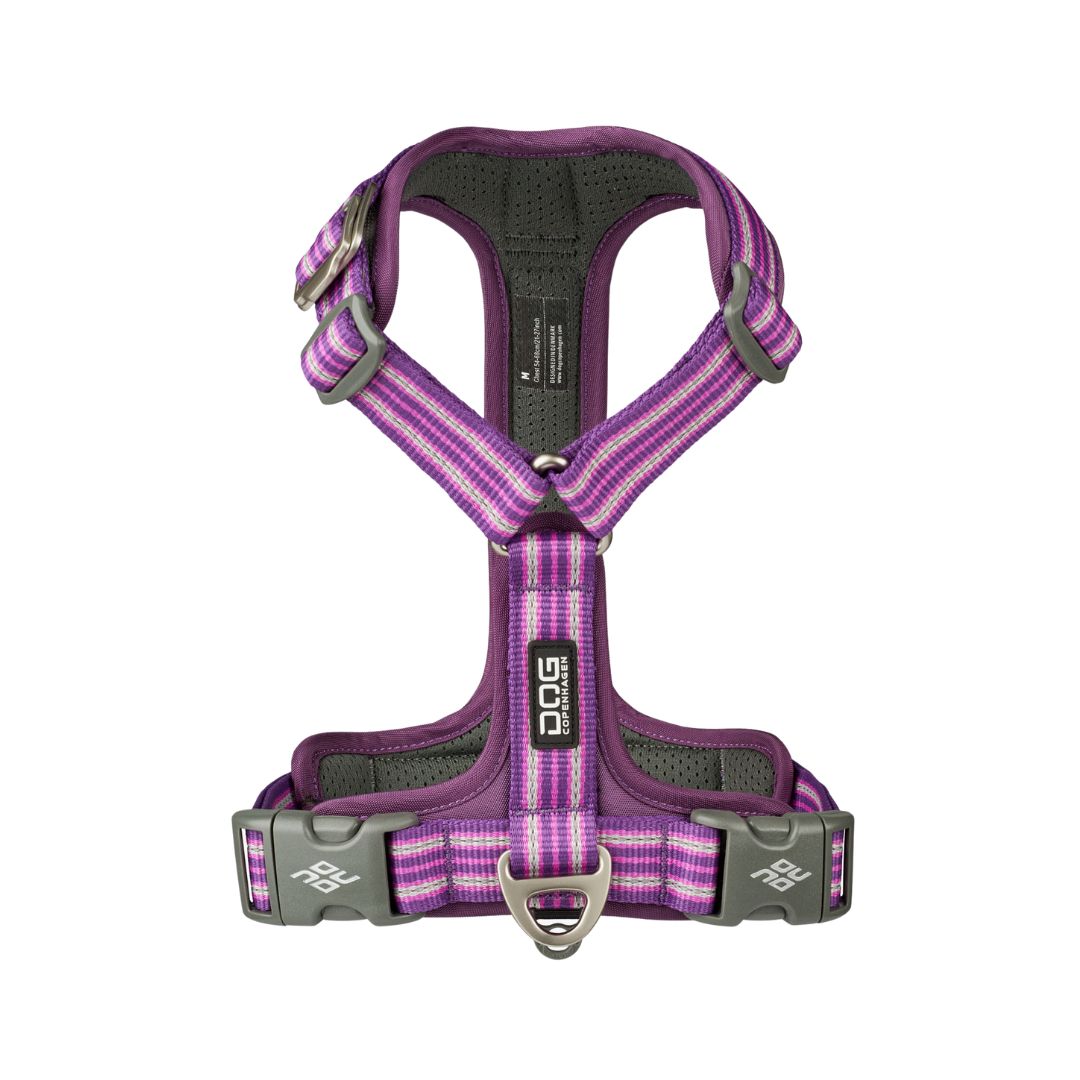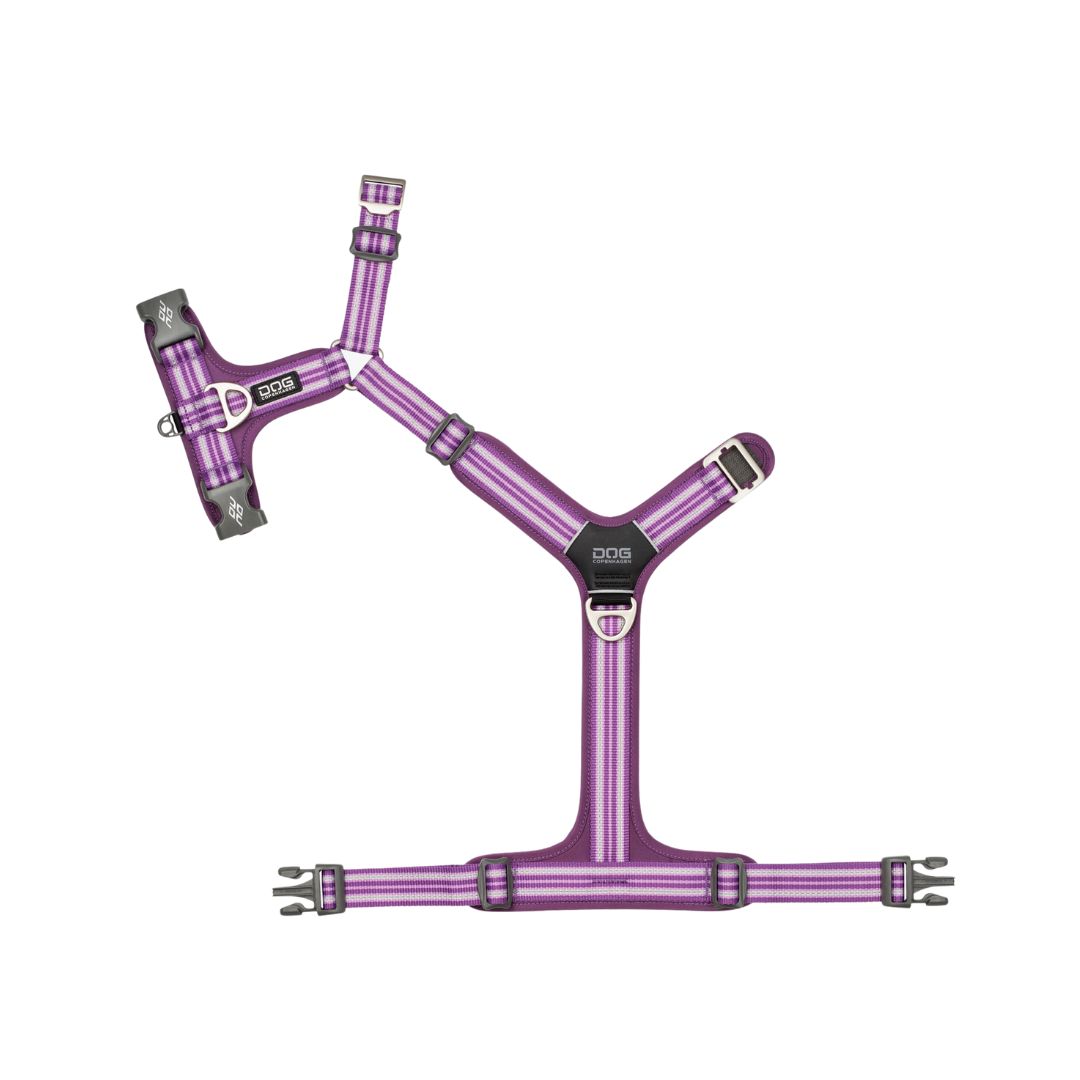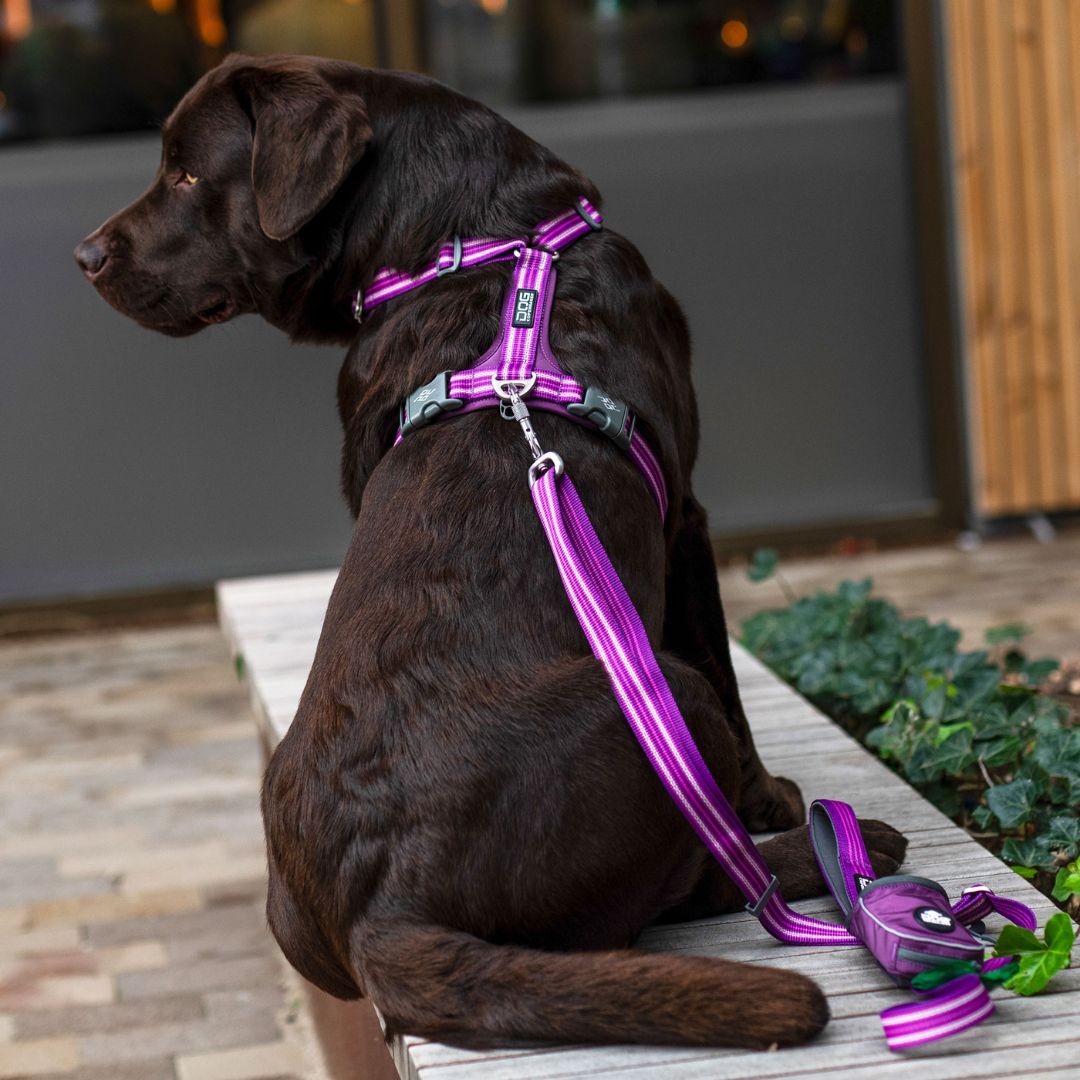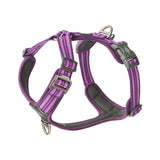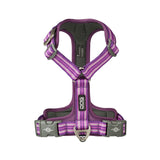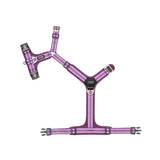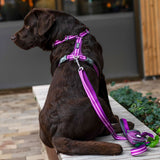 Dog Copenhagen Comfort Walk Air Harness 3.0 - Purple Passion
Hundsele
Description

The Comfort Walk Air 3.0 harness from Dog Copenhagen in the color purple is a strong and light everyday harness. The dog harness has a new design and is durable, water-resistant and dirt-repellent with soft breathable padding.
Details

Oxford-polyester 500D med Teflon EcoElite™ biobaserat vattenavvisande ytbehandling (OEKO-TEX® STANDARD 100-certifierad). Latexskumvaddering. Polyestervävbeklädnad med luftmäss (OEKO-TEX® STANDARD 100-certifierad). Polyestervävband (OEKO-TEX® STANDARD 100-certifierat) Duraflex™ plastdetaljer (OEKO-TEX® STANDARD 100-certifierade). Detaljer i aluminium. Original 3M™ reflexkantband. Fri från PFC (perfluorerade kemikalier). Tillverkad i Kina.
Care instructions

Handtvätt i varmt vatten med milt rengöringsmedel / Maskintvätt 30ºC (använd tvättväska).
Låt det lufttorka.
Ingredients
Specifications

Komfortabel vardagssele som är enkel att använda och ta av och på.
Special spänne I aluminium för att förenkla av/på tagandet av selen.
Fyra justerings möjligheter för att garantera optimal passform.
Mjukt andningsbar stopping på bröstet, runt nacken och längs magen för optimal comfort.
Två kopplings möjligheter – en på ryggen och på bröstet.
Ergonomisk design som är skonsam mot hundens rygg och nackparti.
Effektiva 3M™ reflexer för utökad synlighet I svagt ljus.
Kraftig och rejäl aluminium – inget på selen rostar.
Separat ID fästpunkt.
Designad I Danmark.
Dog Copenhagen Comfort Walk Air Harness 3.0 - vad är nytt?

Nytt polyesterband med uppdaterat mönster och Oxford-polyestertyg för att motstå blekning (OEKO-TEX® STANDARD 100-certifierad). Uppdaterad vaddering för ökad komfort. Uppdaterade Duraflex™-spännen i POM-material och uppdaterade storlekar med ökad överlappning.

Hundselen är väldigt enkel att använda oavsett aktivitet. Selen har ett spänne I aluminium som gör att du kan ta av-och på selen utan att behöva trä den över huvudet på hunden, för de som inte tycker om det.

Prova Dog Copenhagen matchande sortiment av koppel och halsband för en komplett outfit till din fyrbenta vän!
Product reviews on Trustpilot
What do other customers think?