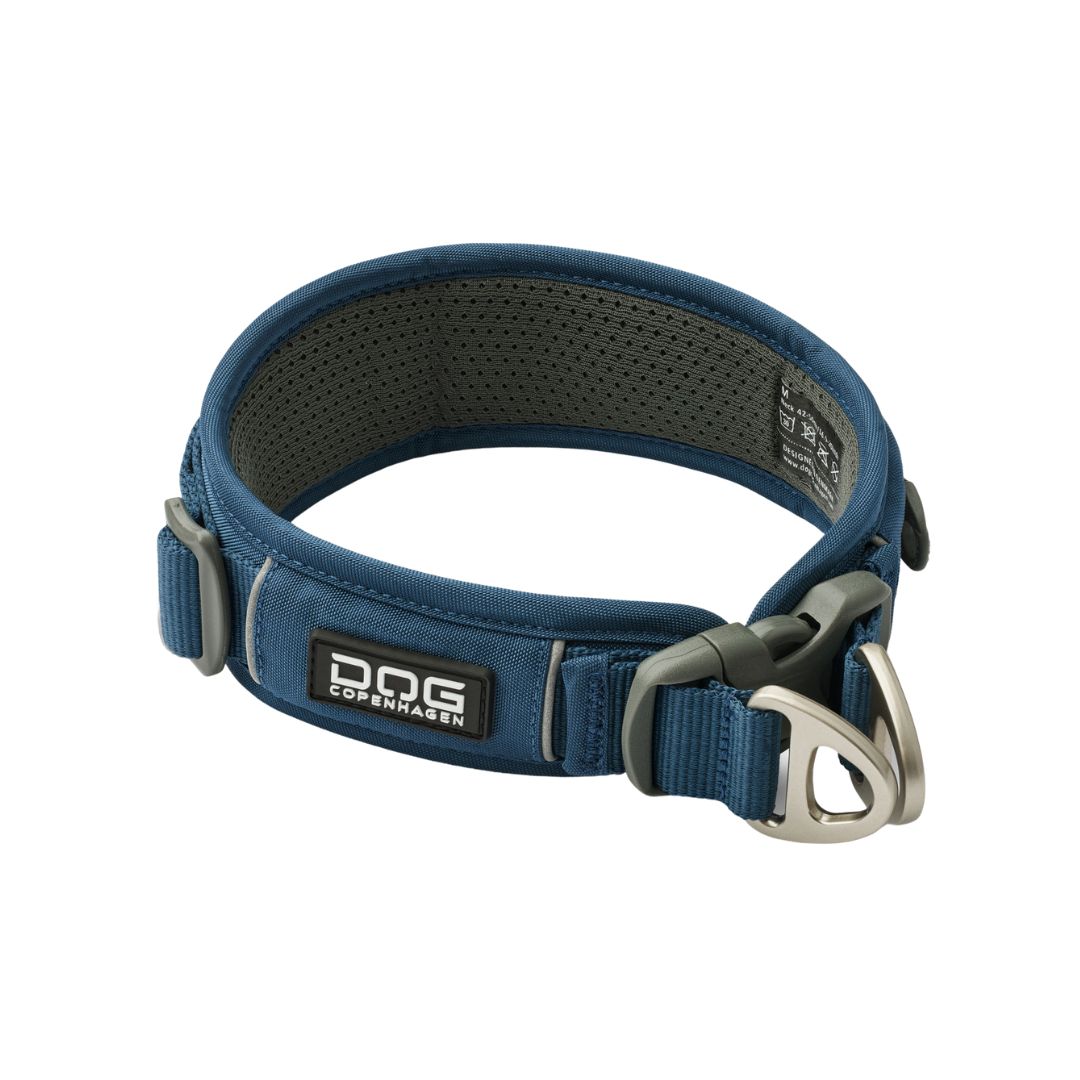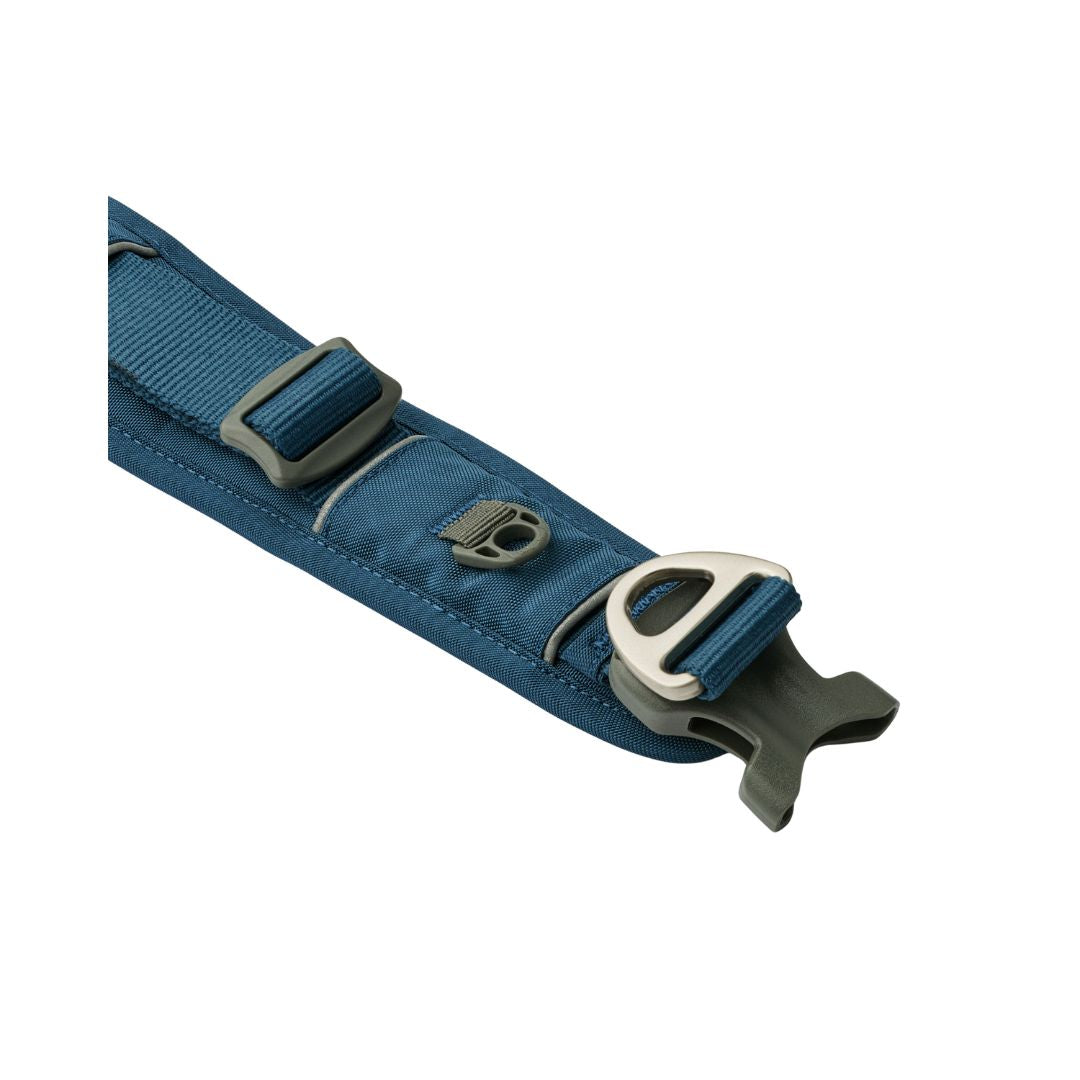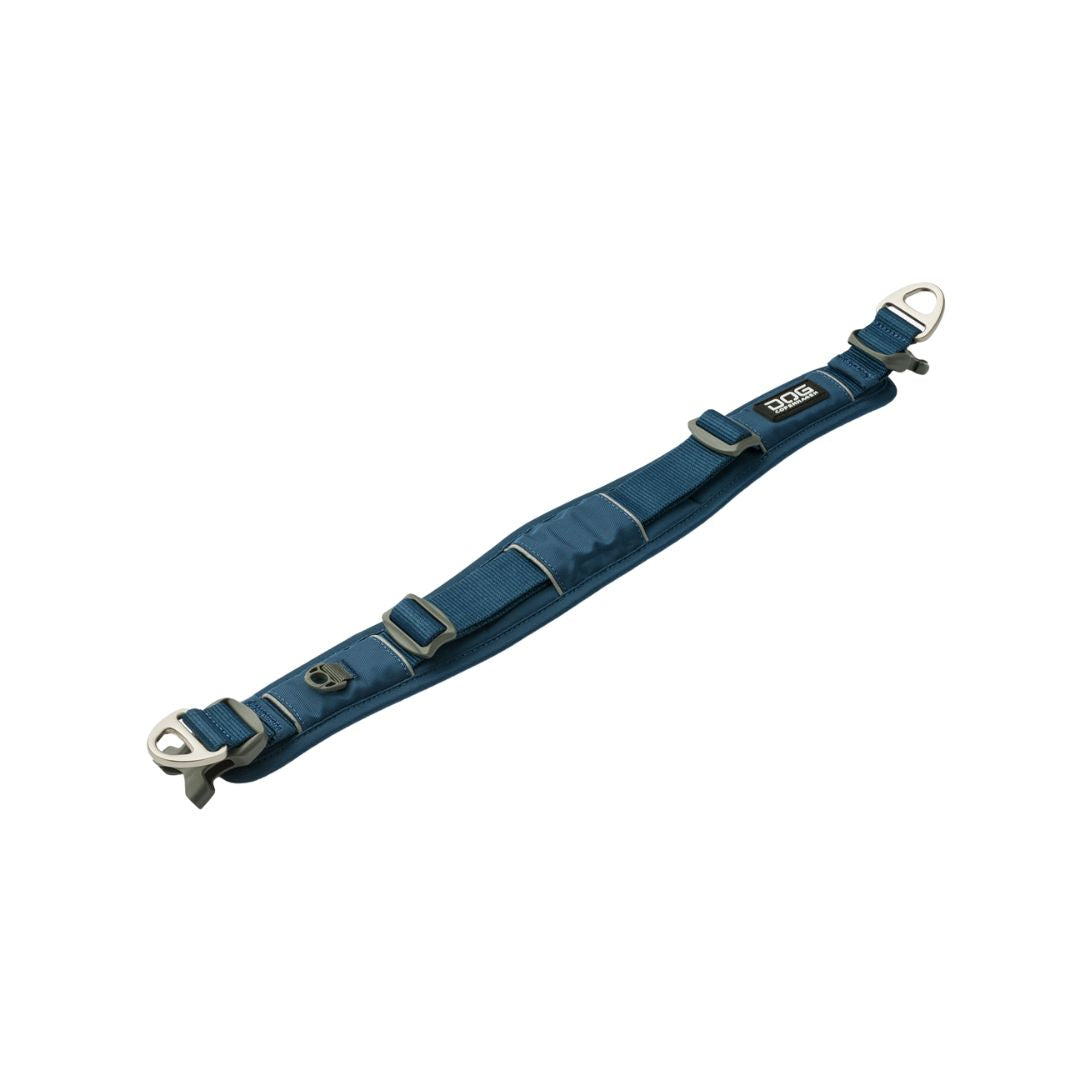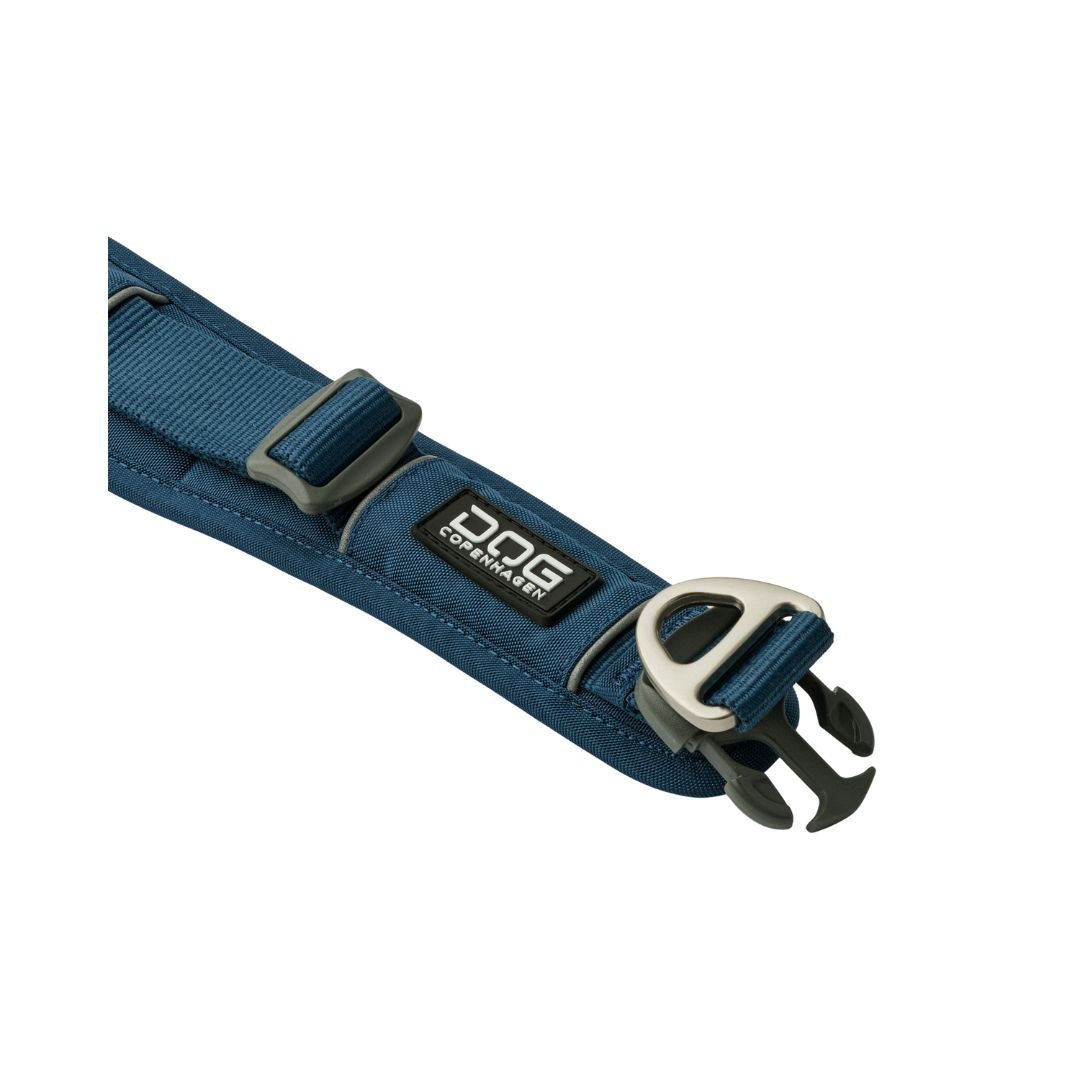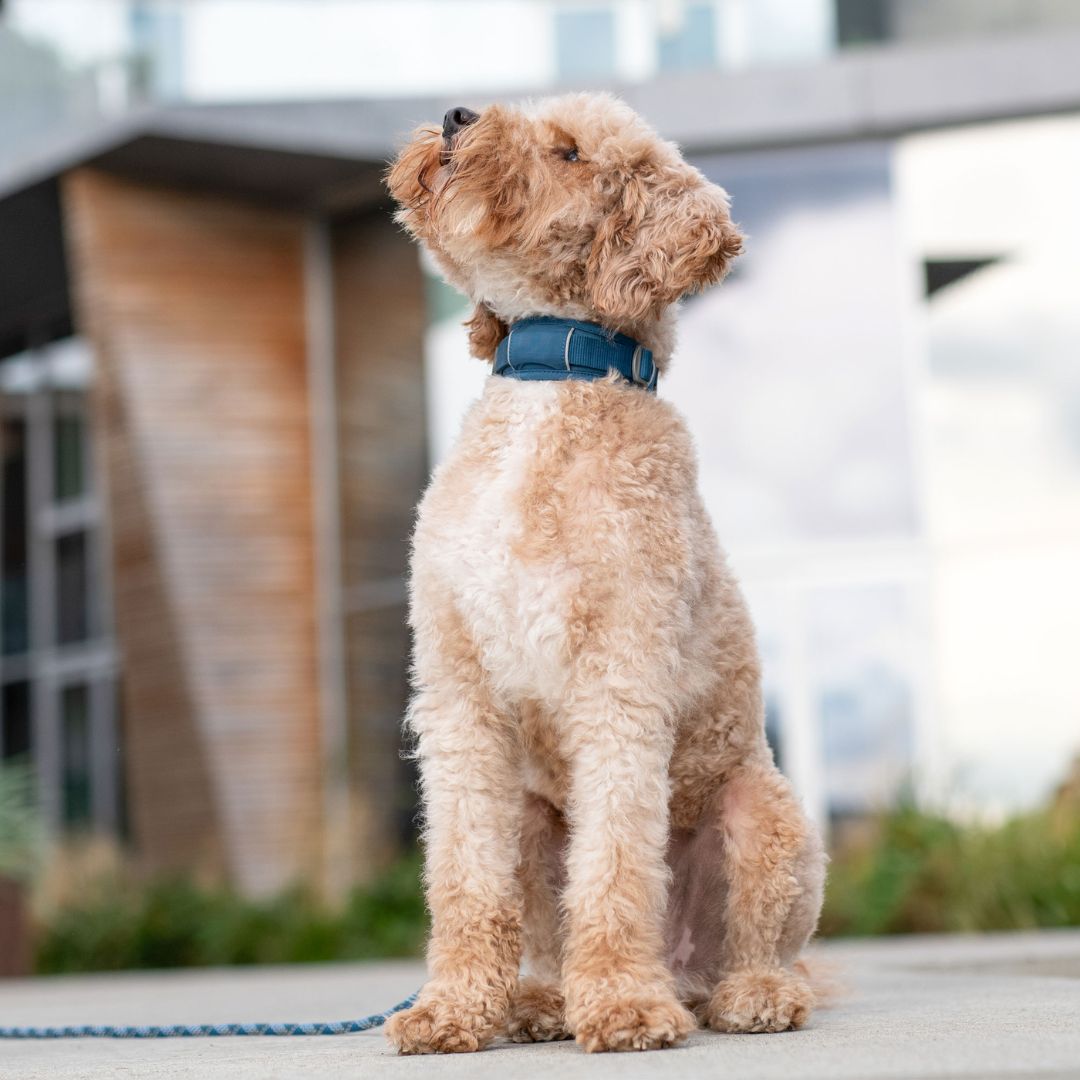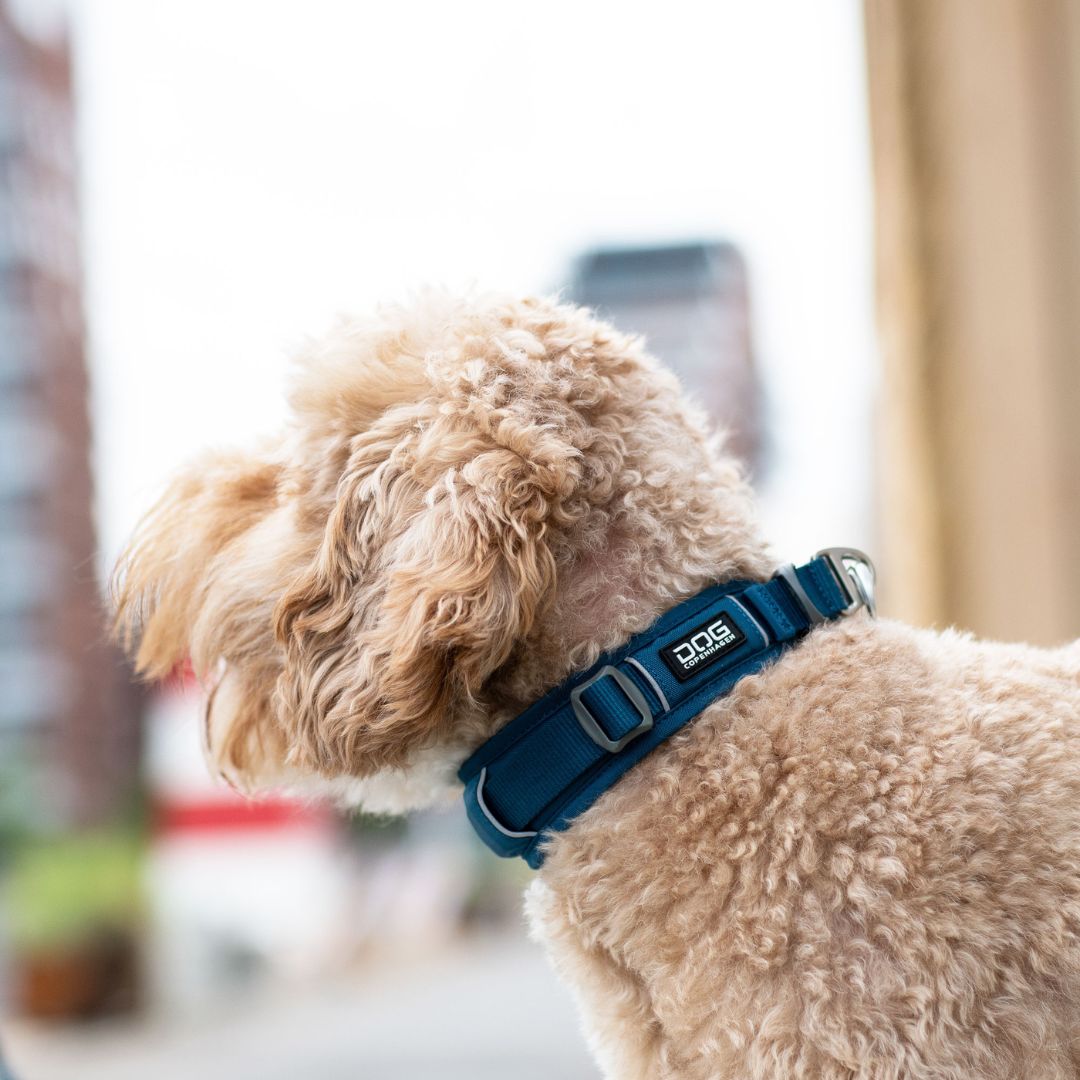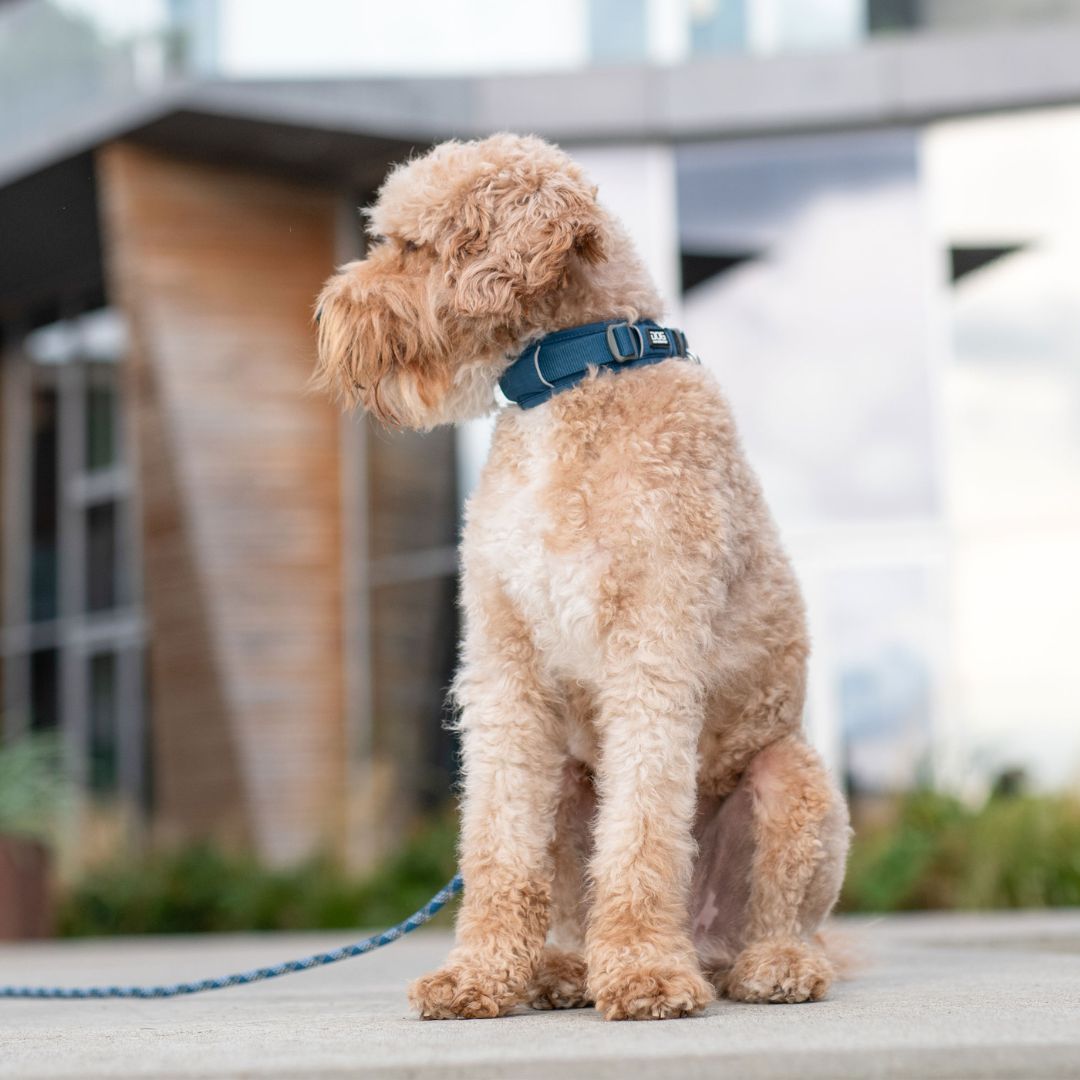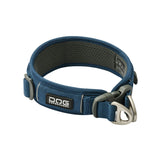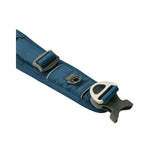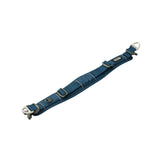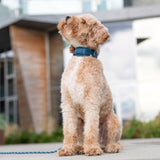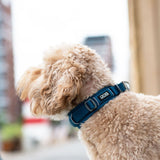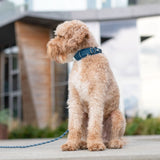 Dog Copenhagen Urban Explorer Collar 3.0 - Ocean Blue
Hundhalsband
Description

The Urban Explorer 3.0 dog collar from Dog Copenhagen in the color blue is a light collar in durable, dirt- and water-repellent material. New design with updated padding for increased comfort.
Details

Oxford-polyester 500D med Teflon EcoElite™ biobaserat vattenavvisande ytbehandling (OEKO-TEX® STANDARD 100-certifierad). Latexskumvaddering. Polyestervävbeklädnad med luftmäss (OEKO-TEX® STANDARD 100-certifierad). Polyestervävband (OEKO-TEX® STANDARD 100-certifierat). Duraflex™ plastdetaljer (OEKO-TEX® STANDARD 100-certifierade). Detaljer i aluminium. Original 3M™ reflexkantband. Fri från PFC (perfluorerade kemikalier). Tillverkad i Kina.
Care instructions

Handtvätt i varmt vatten med milt rengöringsmedel / Maskintvätt 30ºC (använd tvättväska).
Låt det lufttorka.
Ingredients
Specifications

Ny vaddering för bättre komfort.
Bekvämt halsband med behaglig stoppning runt hela halsen som andas.
Ergonomisk design gör halsbandet skonsamt mot hundens hals och nacke.
Dubbla D-ringar för extra säkerhet (fäst kopplet i båda).
Effektiv 3M™ reflex passpoal för ökad synlighet i svagt ljus.
Metalldetaljer i aluminium- ingenting på halsbandet kommer att rosta.
Separat ID fästpunkt.
Designad i Danmark.
Den unika designen med stoppning som andas runt hela halsbandet ger bekväm komfort för din hund. De dubbla D-ringarna i aluminium och den effektiva 3M-reflexen garanterar säkerheten.

Vad är nytt med Dog Copenhagen Urban Explorer Collar 3.0?

Nytt Oxford-polyestertyg och polyesterväv för att motstå blekning (OEKO-TEX® STANDARD 100-certifierad) och uppdaterad vaddering för ökad komfort.

Prova även Dog Copenhagens matchande sortiment av koppel och selar för en komplett outfit på din fyrbenta vän!
Product reviews on Trustpilot
What do other customers think?