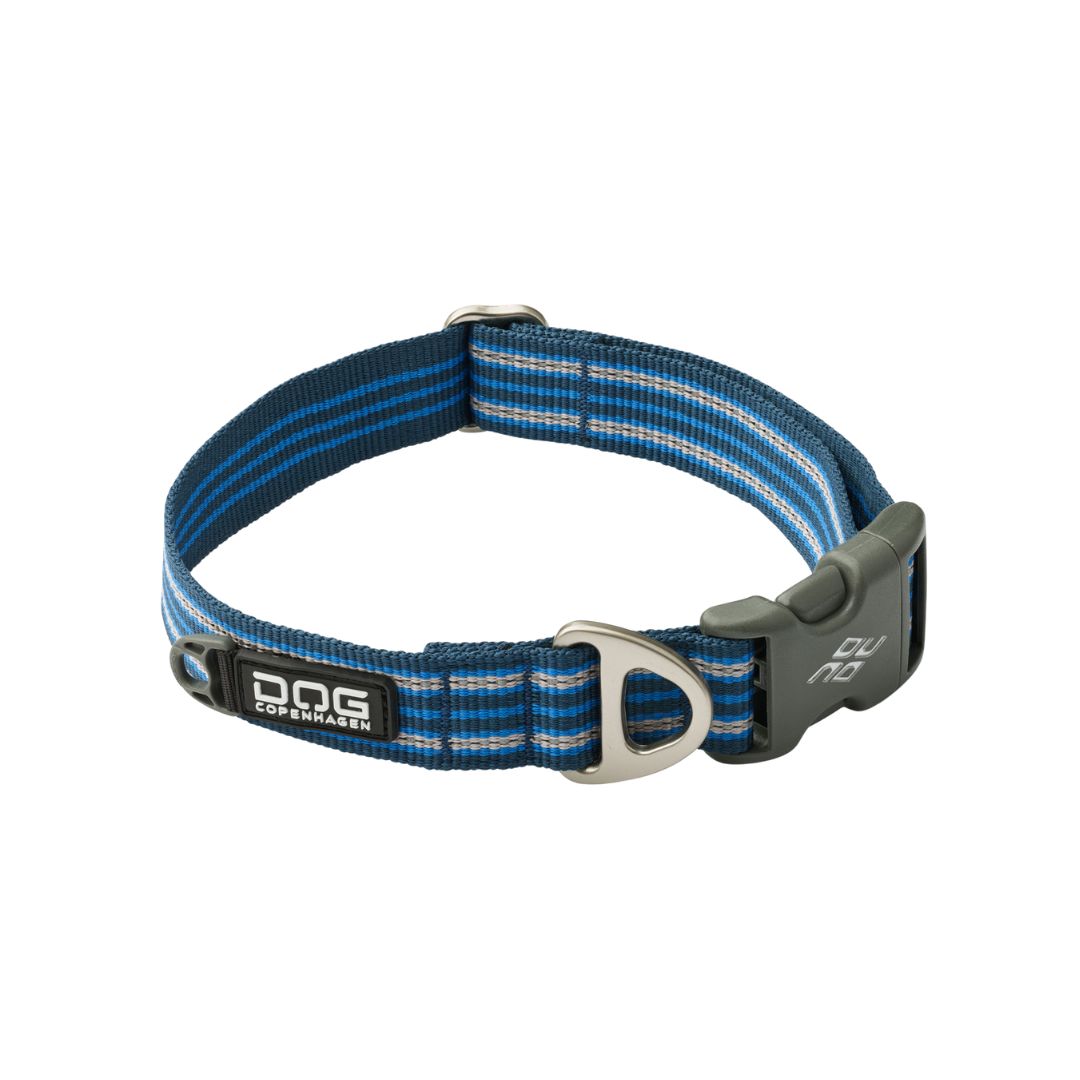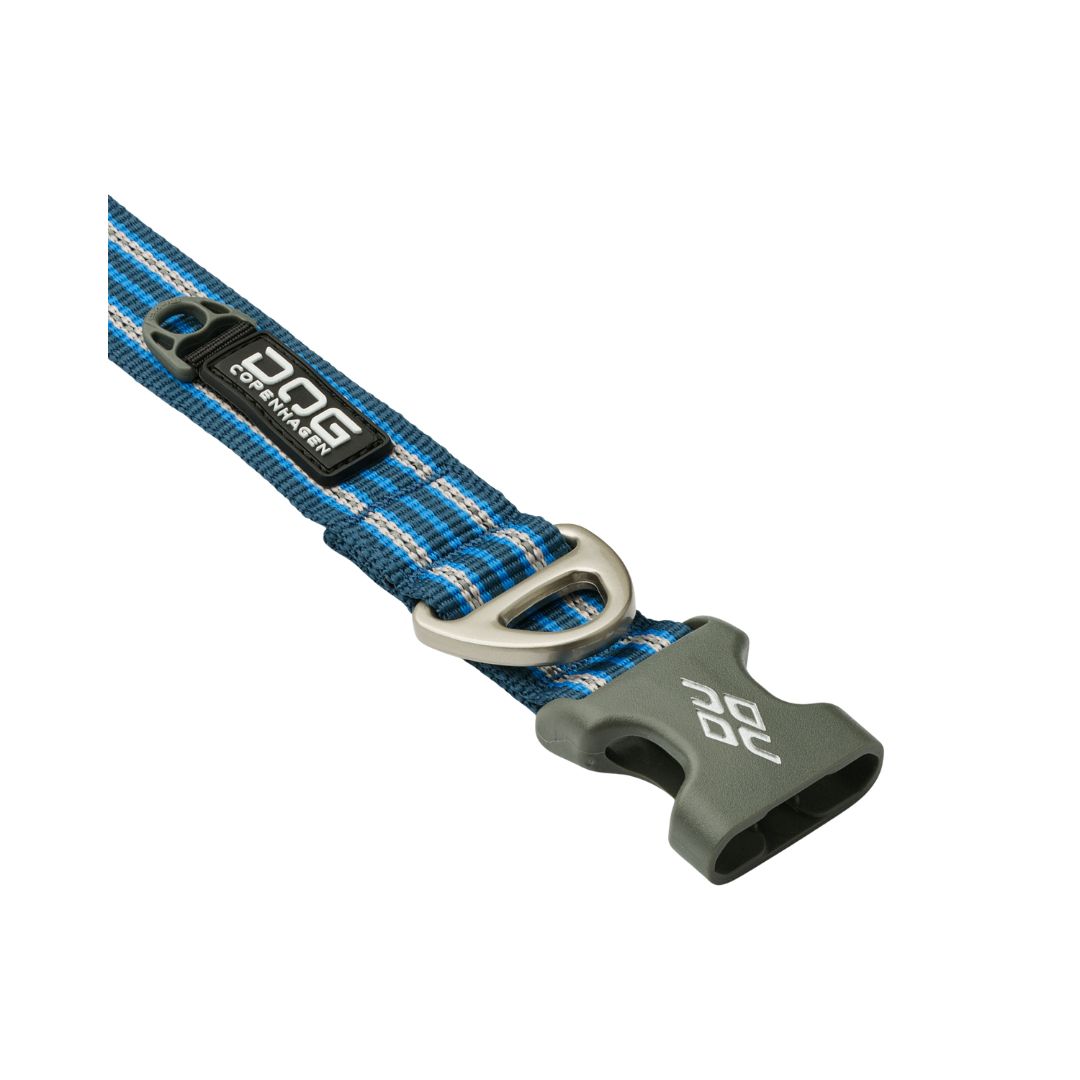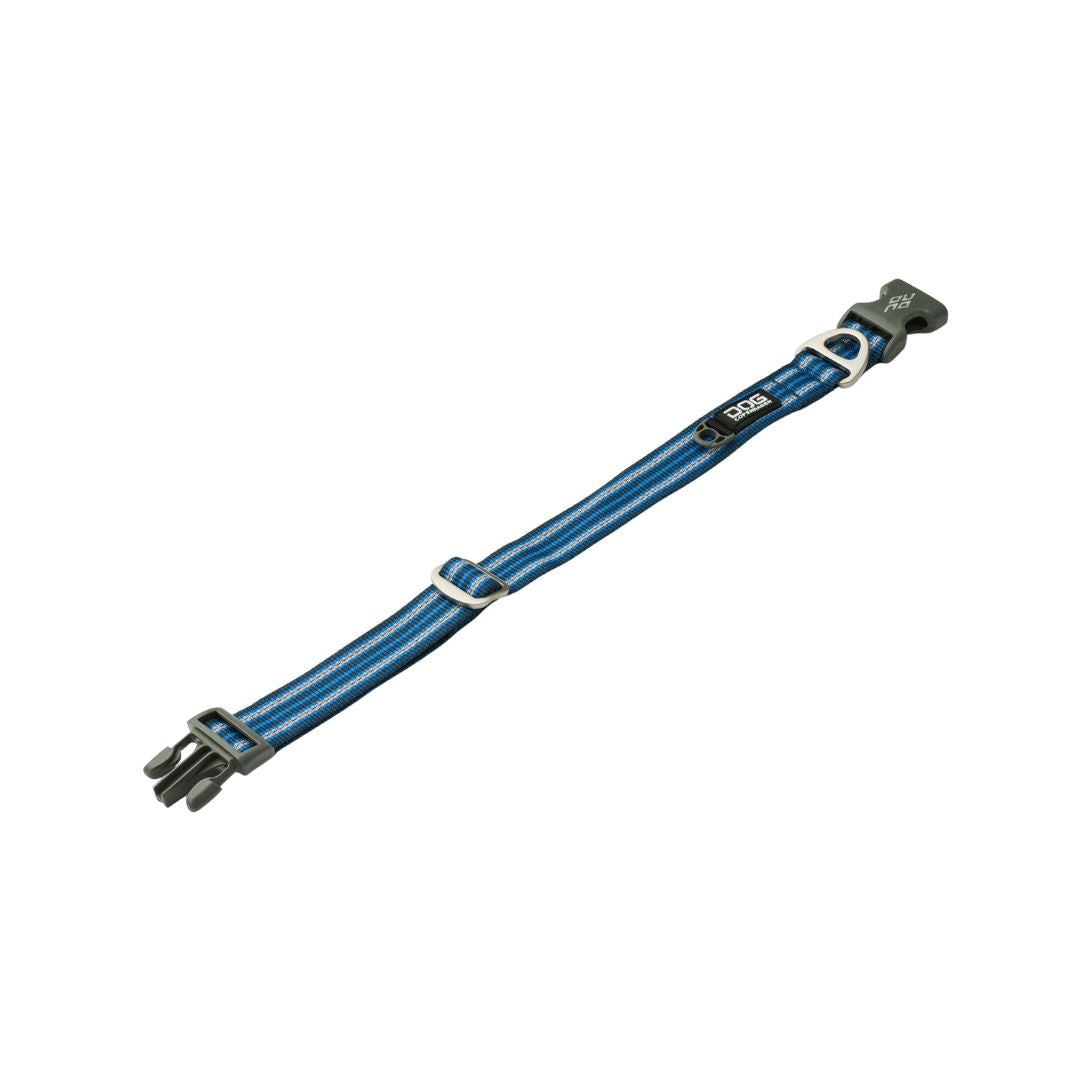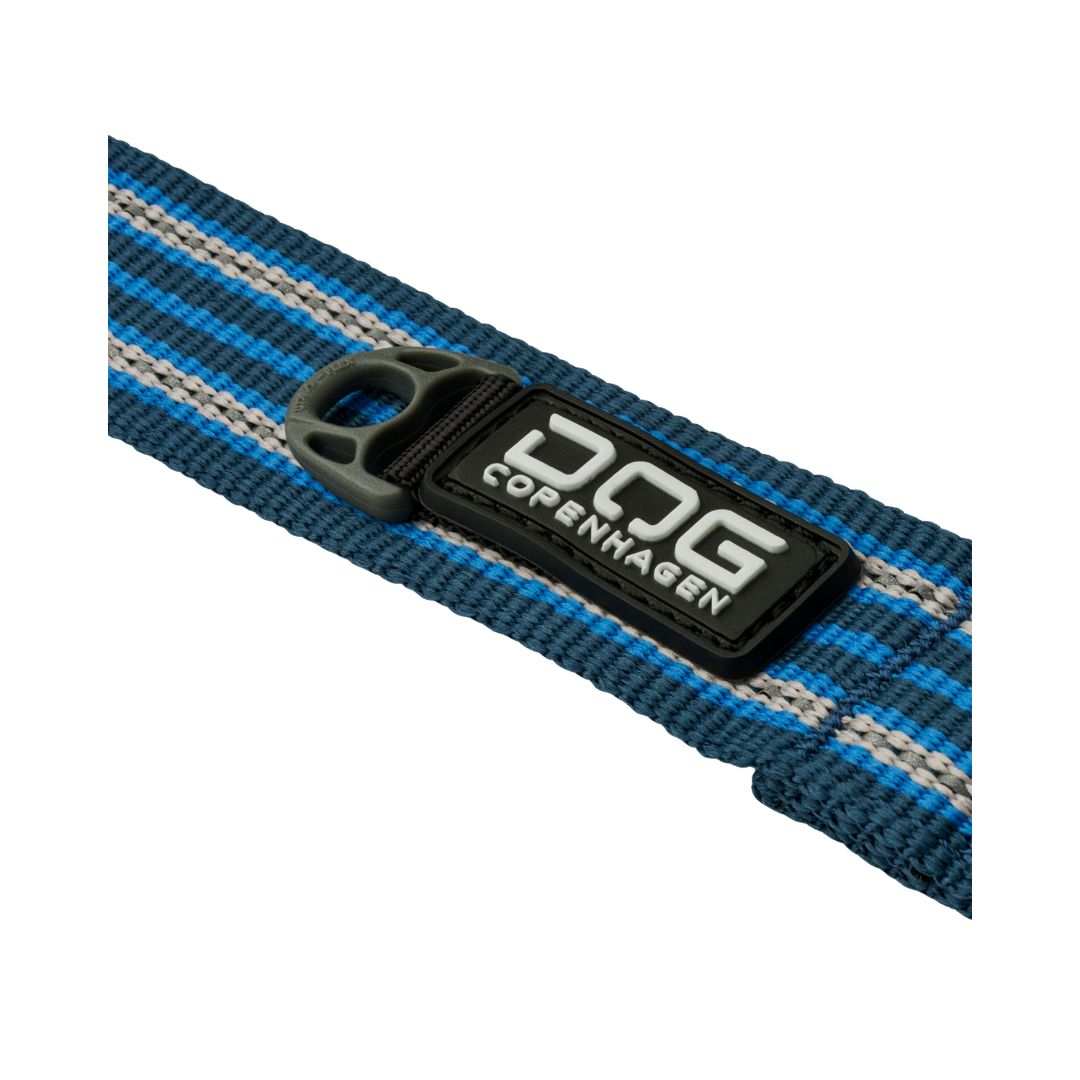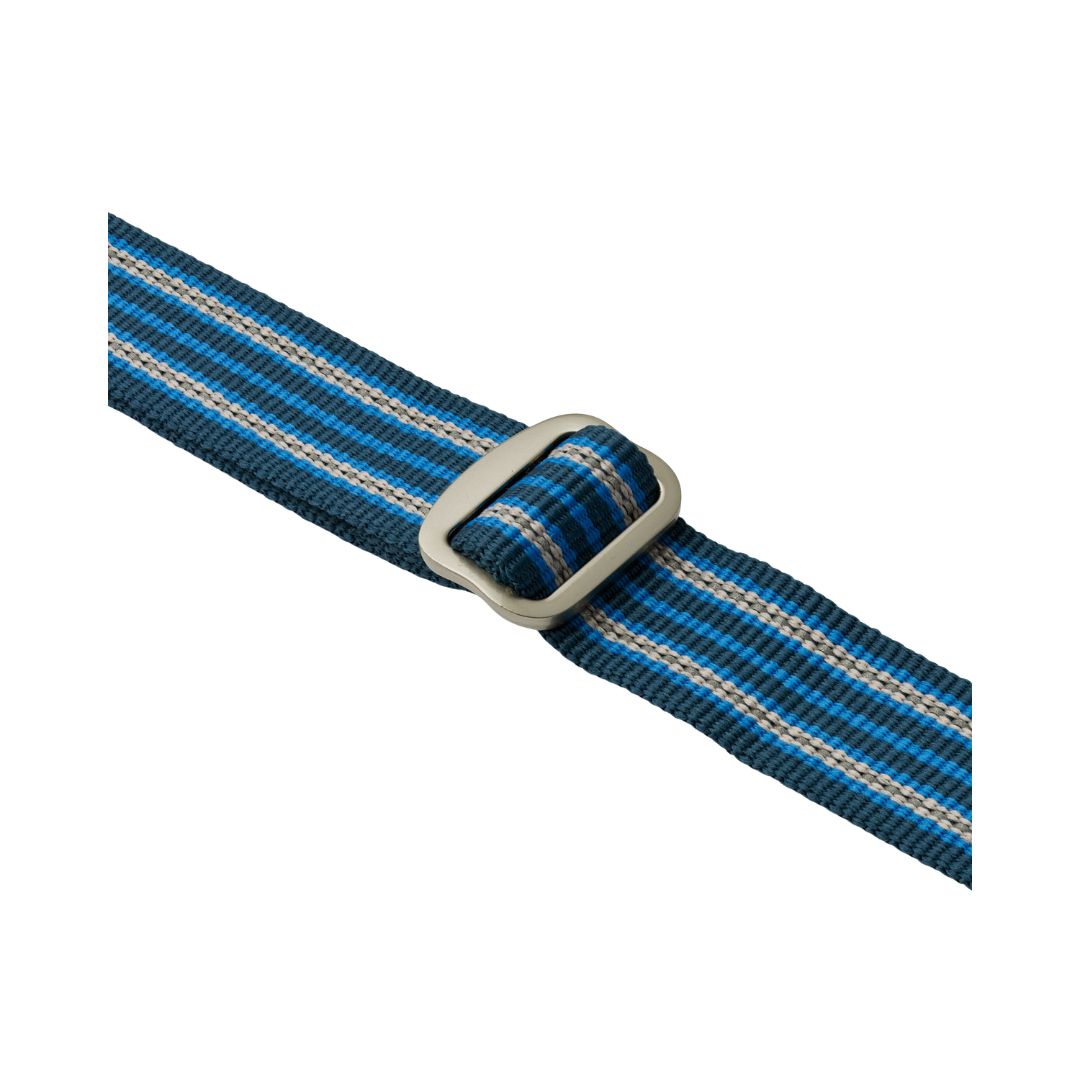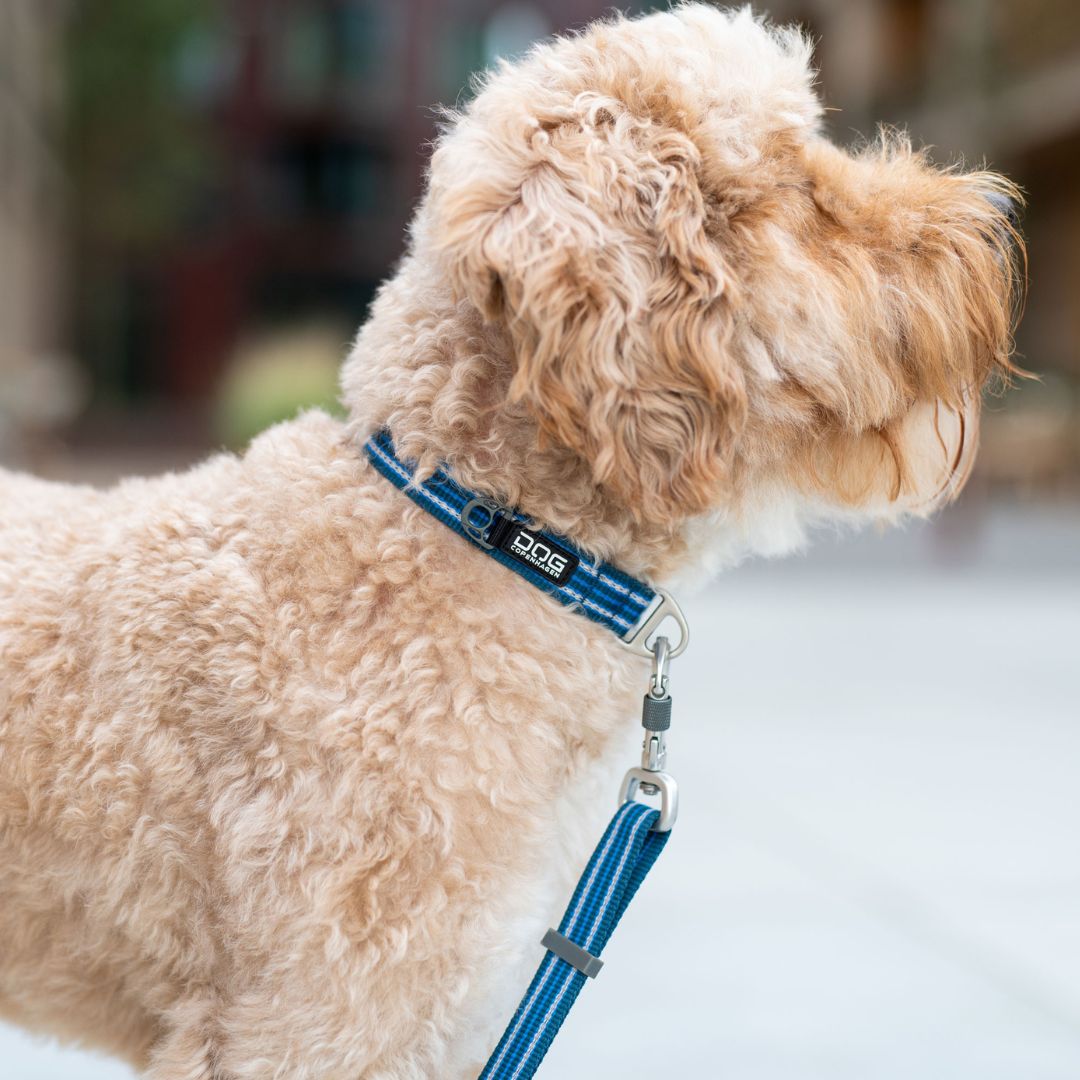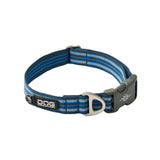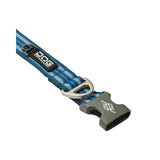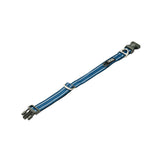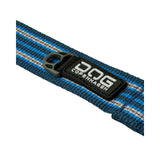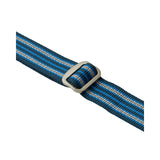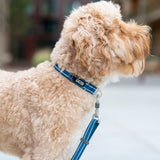 Dog Copenhagen Urban Style Collar 3.0 - Ocean Blue
Hundhalsband
Description

The Urban Style collar from Dog Copenhagen in the color blue is a collar for everyday use. Made of durable polyester with effective 3M™ reflectors and a new

Duraflex buckle in POM material.
Details

Polyestervävbandsdetaljer (OEKO-TEX® STANDARD 100-certifierade). Duraflex™ plastdetaljer (OEKO-TEX® STANDARD 100-certifierade). Detaljer i aluminium. Originalt 3M™ reflexkantband. Fri från PFC (perfluorerade kemikalier). Tillverkad i Kina.
Care instructions

Handtvätt i varmt vatten med milt rengöringsmedel / Maskintvätt 30ºC (använd tvättväska).
Låt det lufttorka.
Ingredients
Specifications

Enkelt vardagshalsband.
Effektiva 3M™ reflexer för utökad synlighet I svagt ljus.
Rejäla aluminiumdetaljer: inget på halsbandet rostar.
Separat ID fäste.
Designat I Danmark.
Dog Copenhagen Urban Style Collar 3.0 - Vad är nytt? Nytt polyesterband med uppdaterat mönster för att motstå blekning (OEKO-TEX® STANDARD 100 certifierad). Uppdaterat Duraflex™-spänne i POM-material.

De starka lättviktsdetaljerna i aluminium och den separata ID-fästpunkten gör halsbandet komplett.

Prova Dog Copenhagens matchande sortiment av koppel och selar för en komplett outfit till din fyrbenta vän!
Product reviews on Trustpilot
What do other customers think?