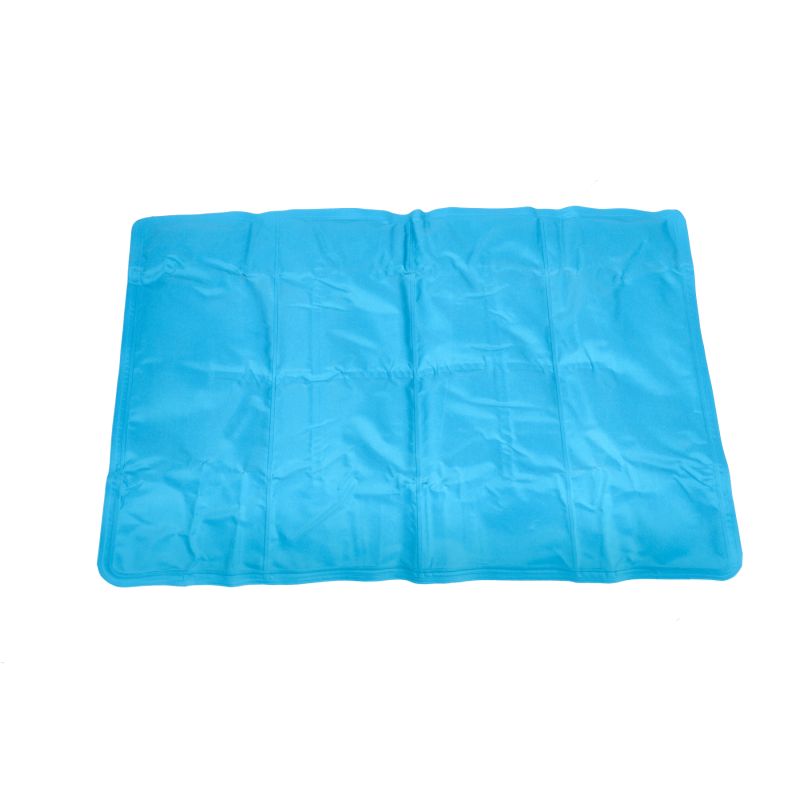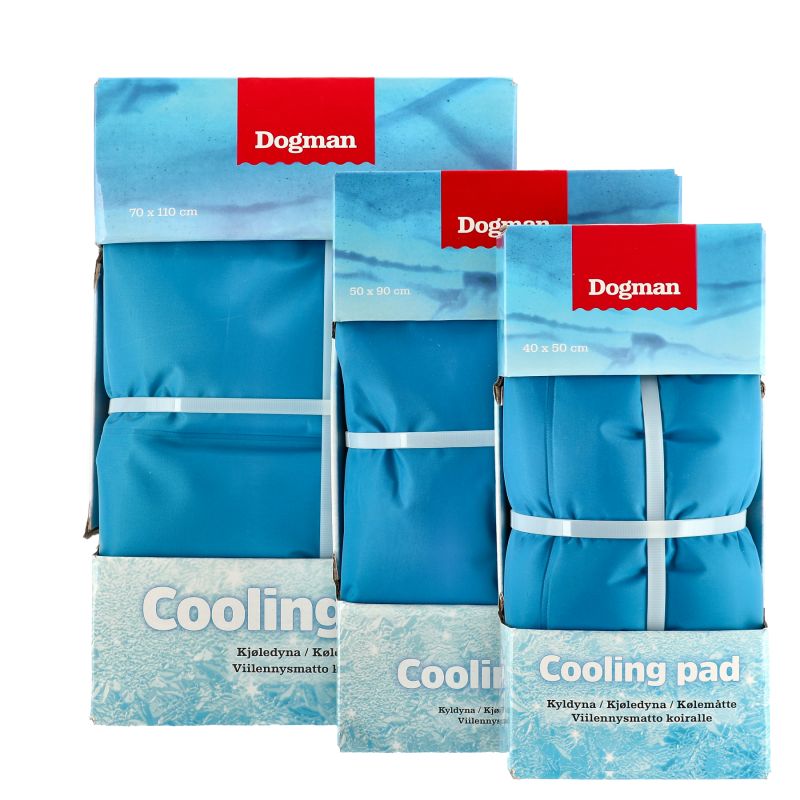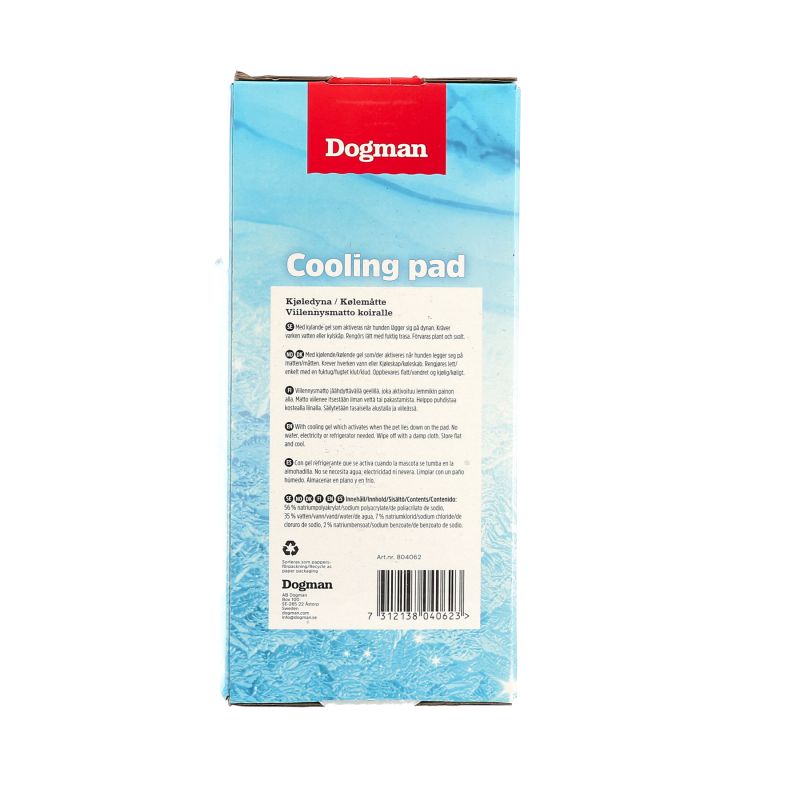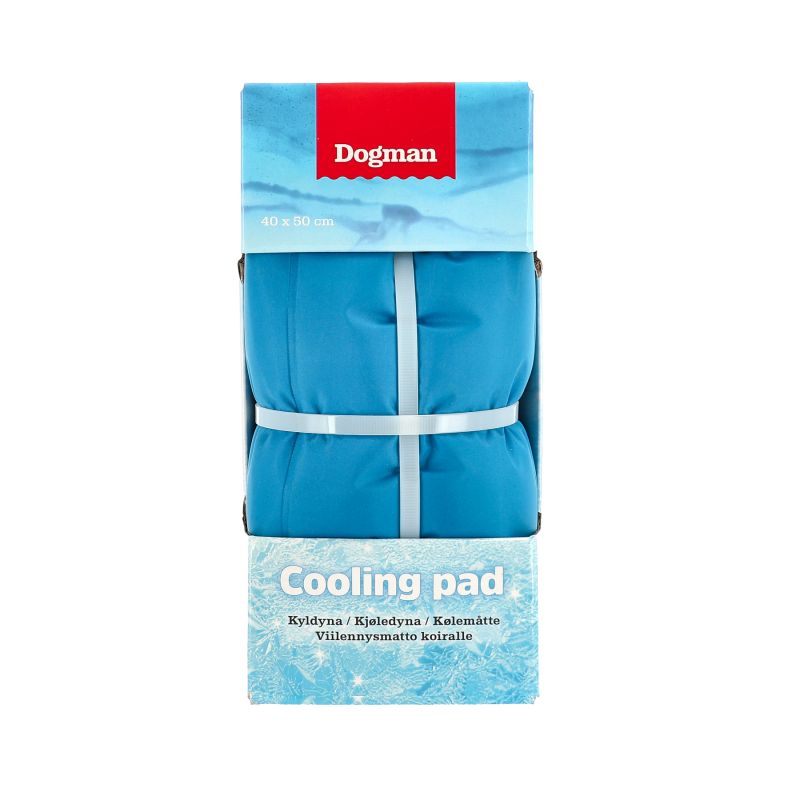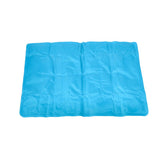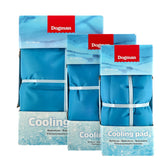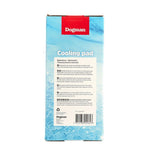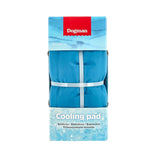 Dogman Cooling Pad Chilly - Blue
Kyldyna
Description

This blue cooling mat for dogs is an excellent product for any dog owner who wants to provide their furry friend with some coolness on hot summer days. This high-quality cooling pad is specially designed to keep your dog cool and comfortable during hot days.
Ingredients
The cooling mat is made of durable material that lasts long and is easy to clean. It is filled with a cooling gel that activates when your dog lies on it, providing a cool and relaxing sensation.

The cooling pad can be used multiple times and stays cool for several hours. It is lightweight and portable, making it suitable for use at home, in the car, in a dog crate, on a boat, at work, or as a laptop cooling pad. After the mat has stopped cooling, allow it to rest for about 15 minutes, and then it will be ready to use again. For extra cooling effect, you can place the pad in the refrigerator before use. Avoid leaving the cooling pad in direct sunlight.

It comes in three different sizes and can be easily rolled up for storage when not in use.

How does a cooling pad for dogs work?

The Dogman cooling pad works by containing a special cooling gel that activates when your dog lies on it. This cooling gel keeps your dog's body cool and comfortable on hot summer days. The cooling pad doesn't require any electricity or pre-cooling, as the cooling effect is automatically activated when your dog uses it. When your dog is no longer using the cooling pad, the cooling effect stops.
Product reviews on Trustpilot
What do other customers think?