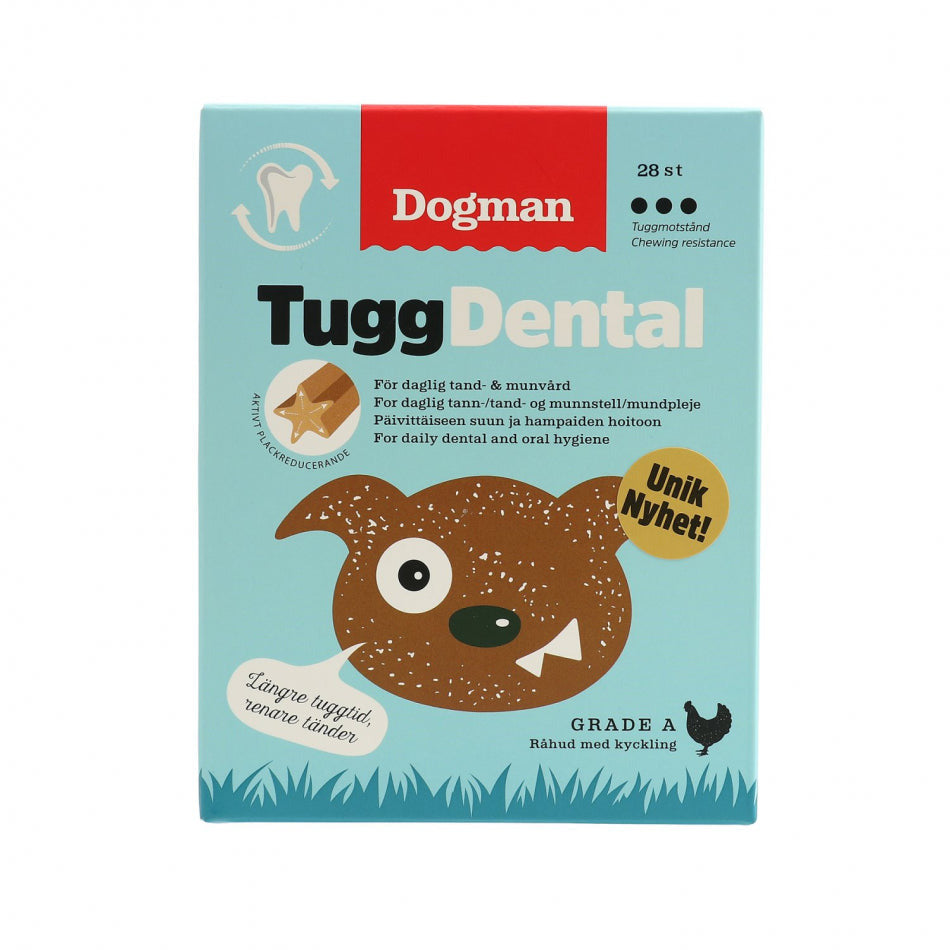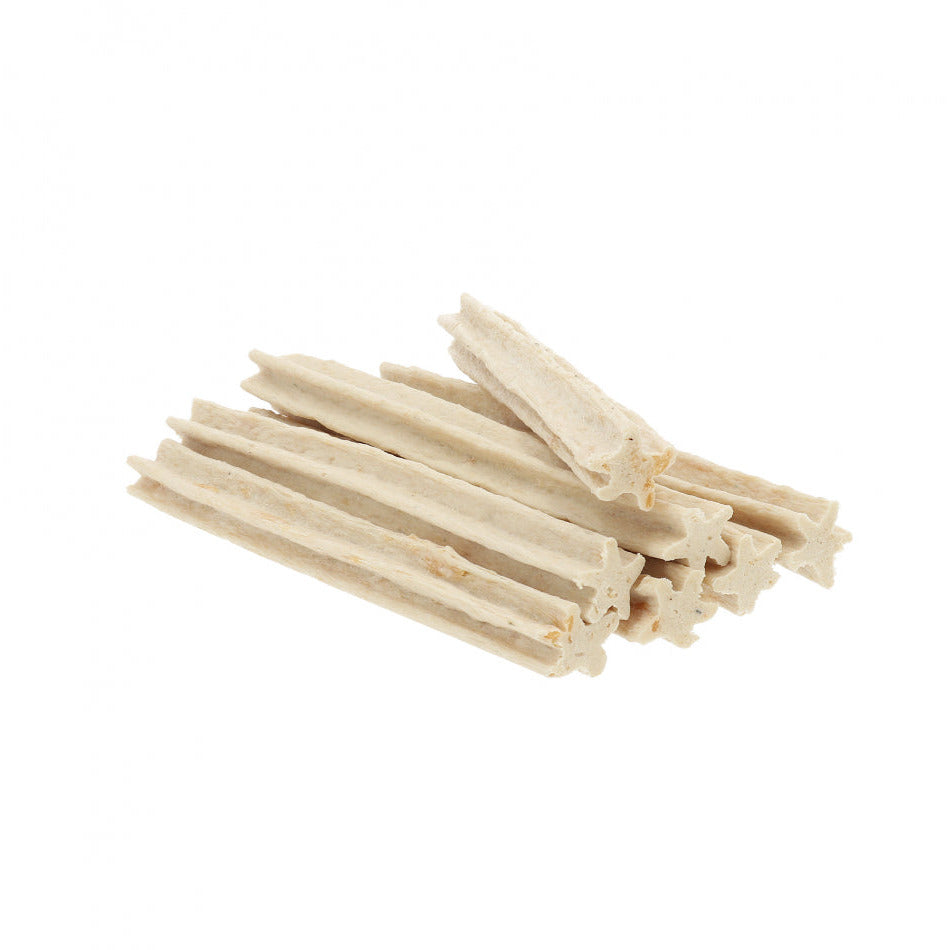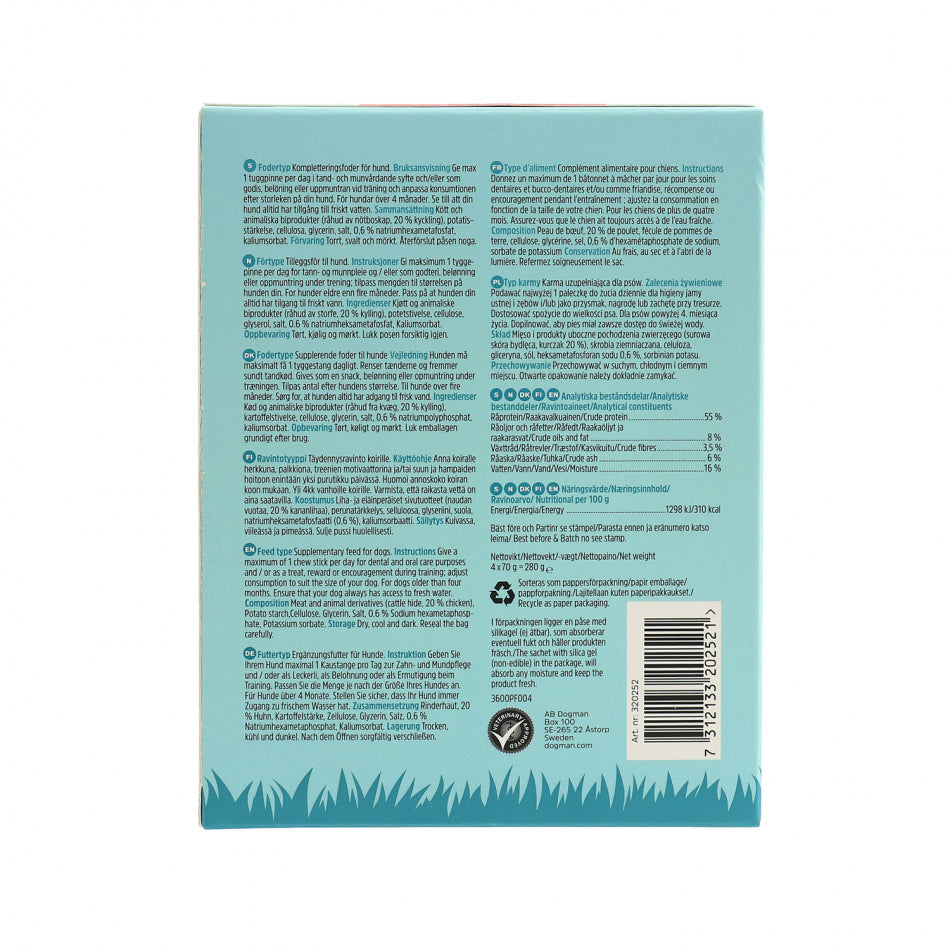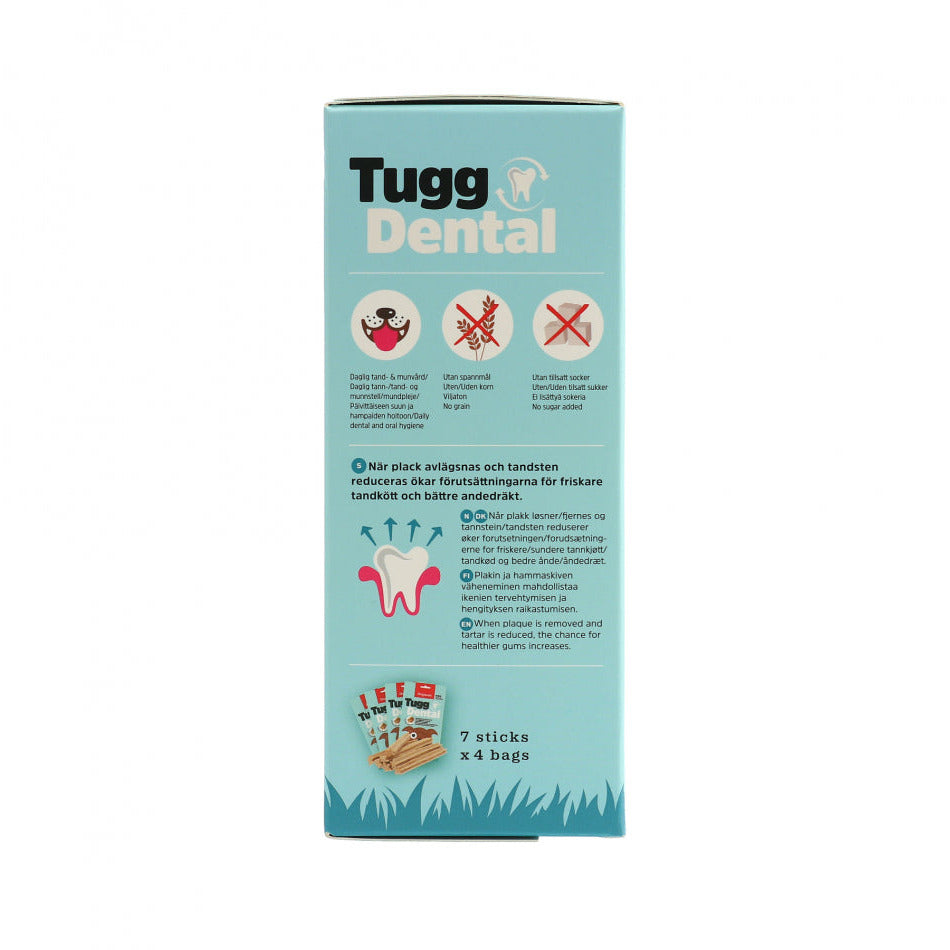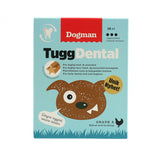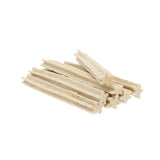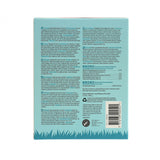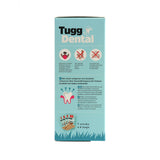 Dogman Tugg Dental with chicken 28-pack
Tuggben
Description

Chew sticks that help reduce plaque on your dog's teeth. For daily dental and oral care. 28-pack.
Details
Ingredients
Tugg Dental is a delicious chew stick in a mix of rawhide and good A-classified chicken. It is grain-free and without added sugar. The chew has a functional star shape that penetrates and cleans between the teeth and it actively reduces plaque.
Product reviews on Trustpilot
What do other customers think?