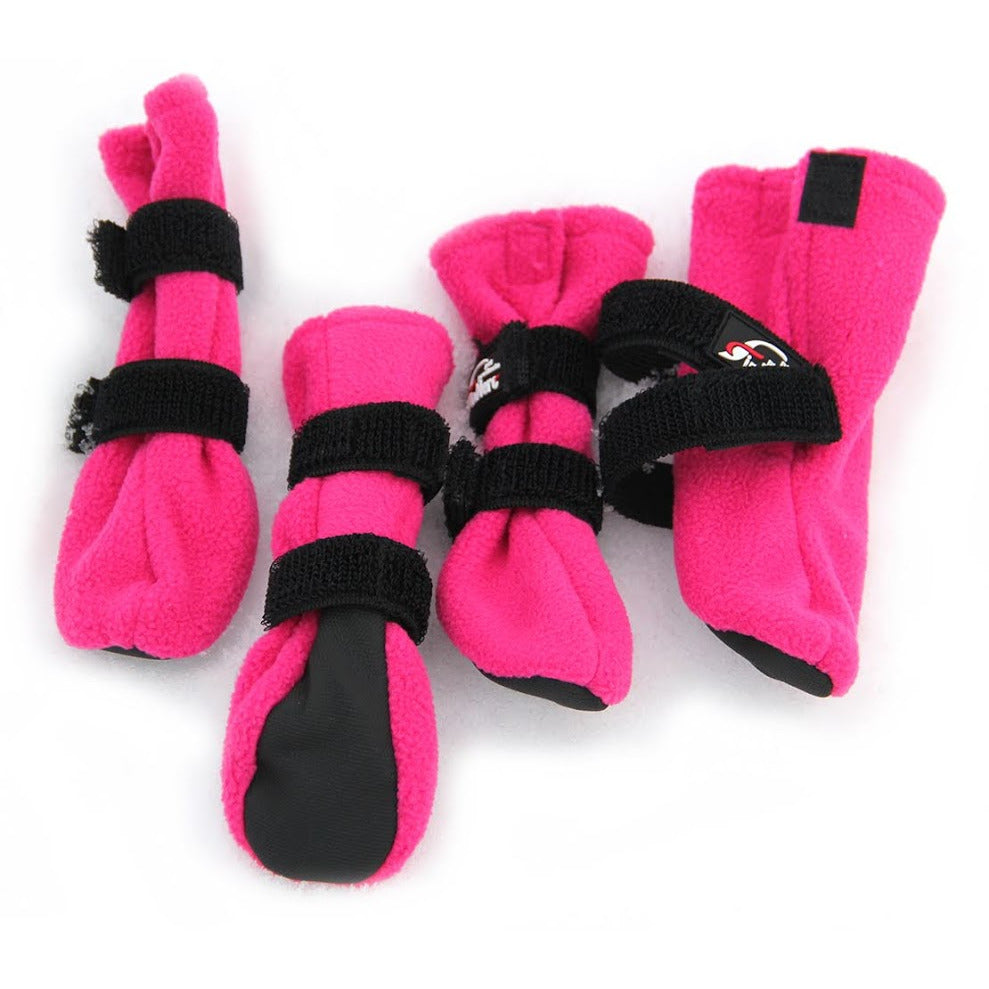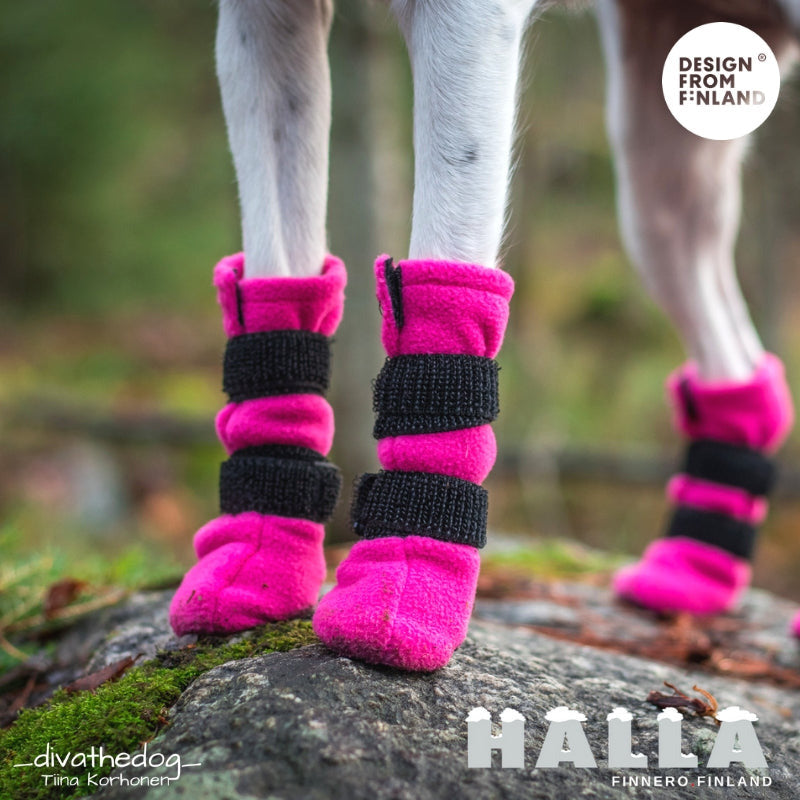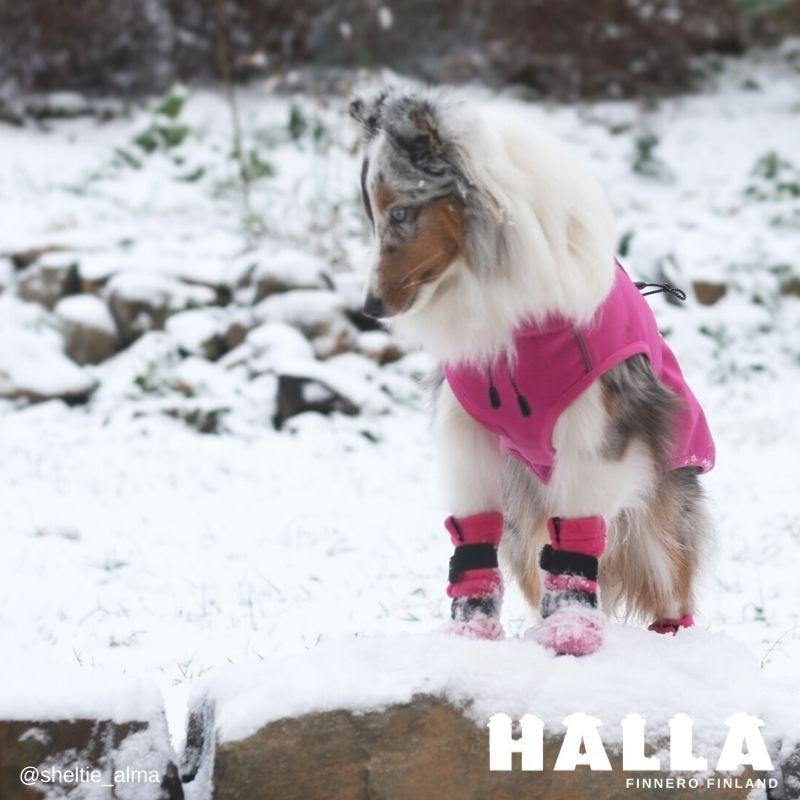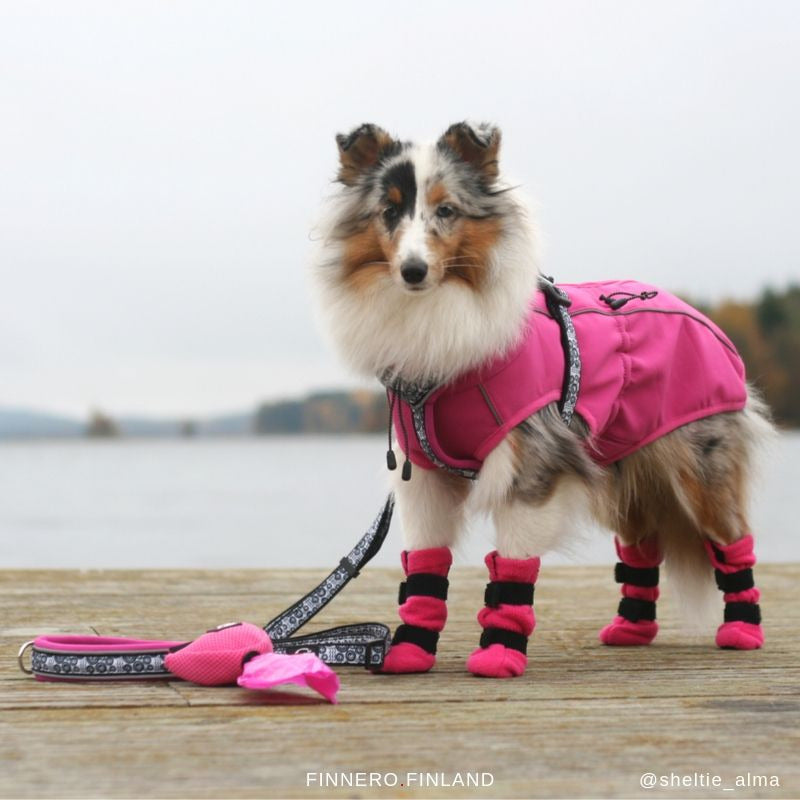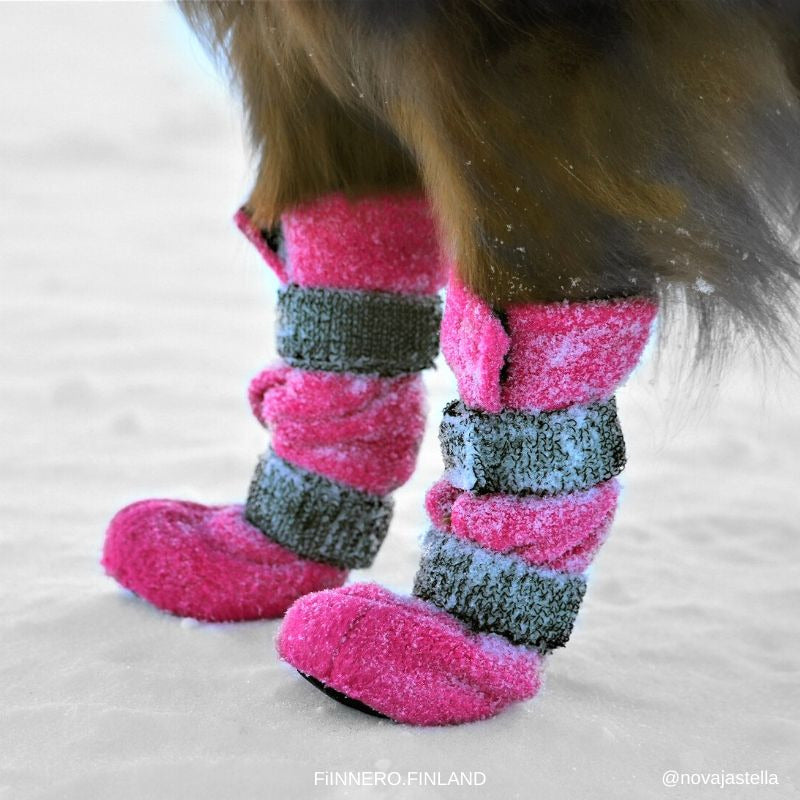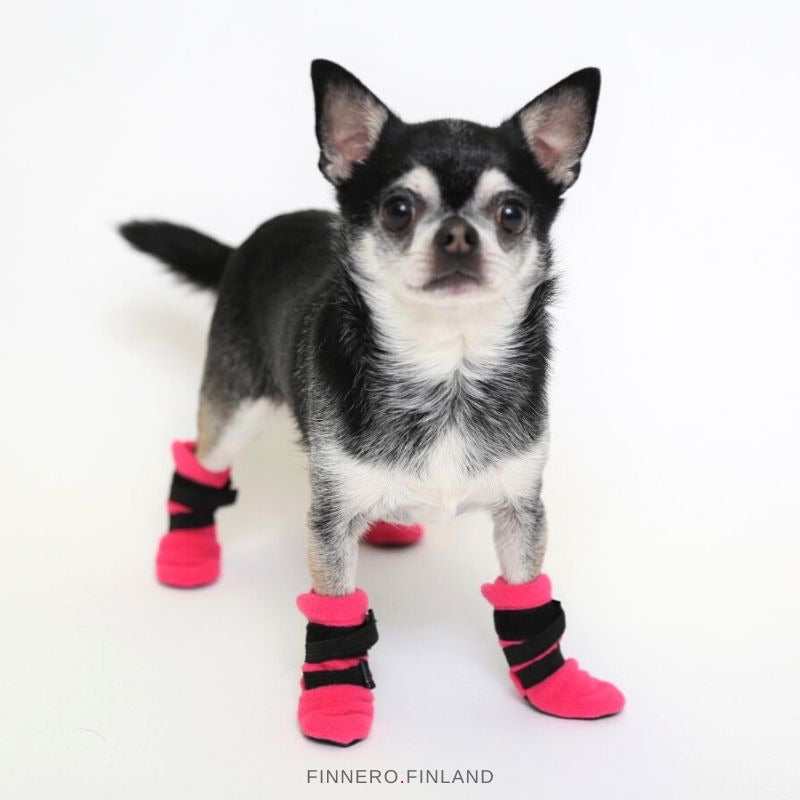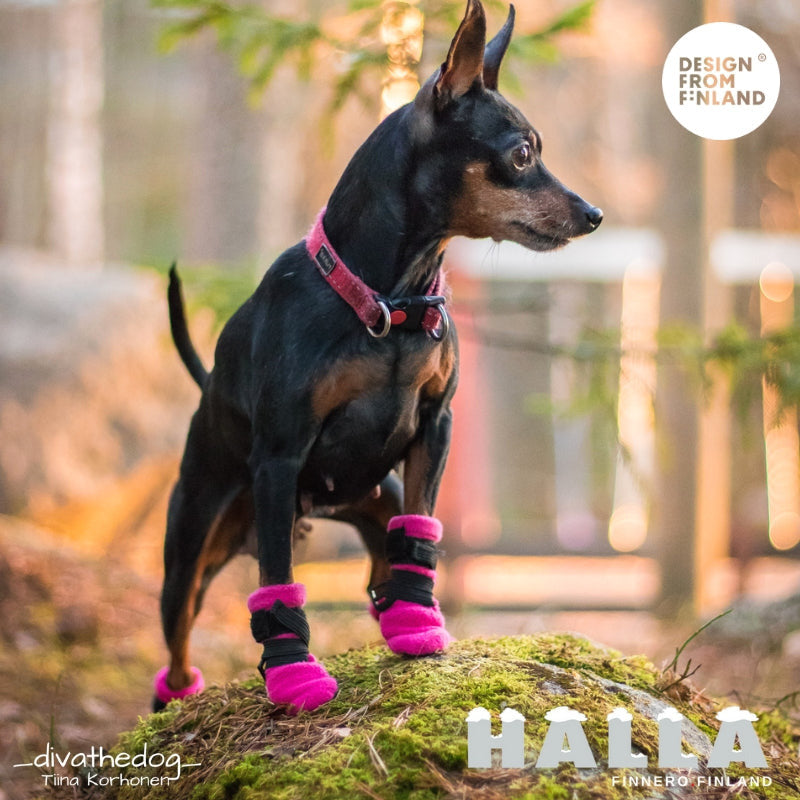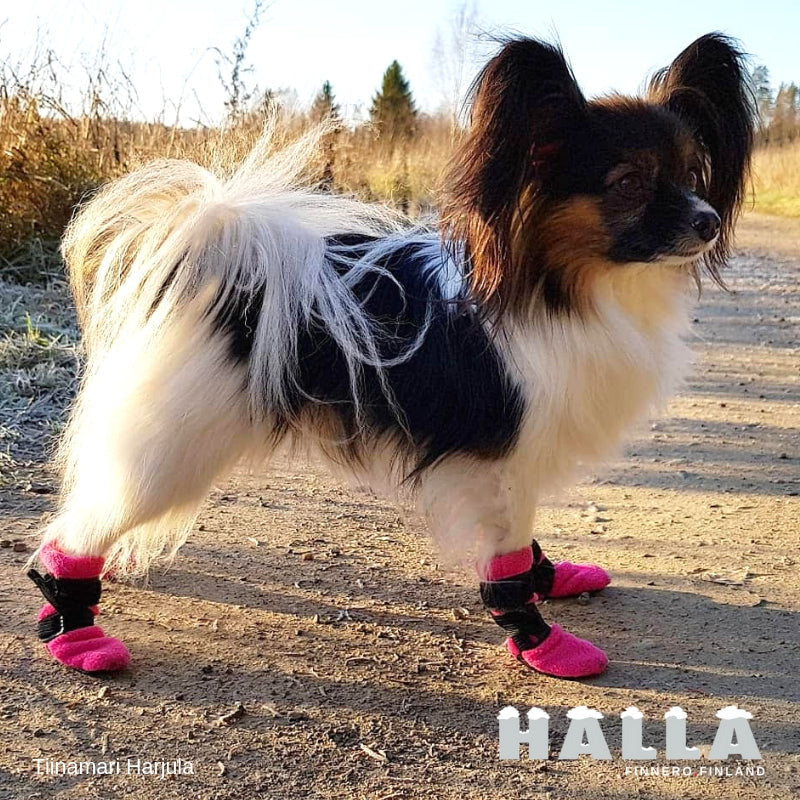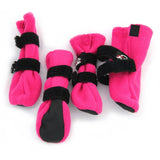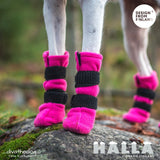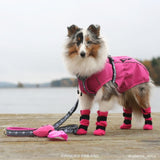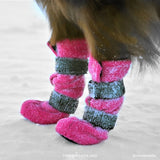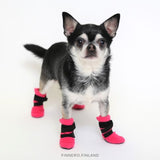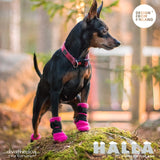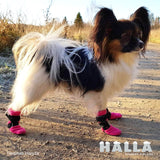 FinNero Halla Booties Dog Shoes, 4-pack - Pink
Hundskor
Description

Do you have problems with snow getting stuck in your dog's paws, causing him to catch a cold or getting sore and cracked tread pads due to road salt? These pink dog shoes protect against cold hard cuts and road salt and sit well on the paw without slipping off.
Size guide

You need these measurements for the booties. Start by measuring the front paws, because they are usually slightly larger than the hind paws. To make sure the position is correct, place your dog's paw on a piece of paper by the floor and draw the outline of the paws onto the paper. Before you draw, make sure the dog is standing with its full weight on the paper. Measure your drawings and compare with the measurements of the boot. If the size is between two preferred sizes, it is better to order it a little bigger than a bootie that is too small. The material may break if the boot is too small or rub the paws. A) Paw Width: Measure at the widest point of the foot pads. B) Paw Length: Measure behind the pads all the way to the claws. (Tip: remember to keep the claws short enough to prevent the booties from tearing) C) Paw Circumference: Make an arc from your tape measure and wrap it around the paw. Measure the circle from the widest and highest points.
Ingredients
Fleece booties for dogs that warm and protect the dog's paws from cold, hard and salty surfaces. Fits well thanks to the fact that they go a little further up the paw and have double velcro buckles. The opening at the front makes it easy to put on.

The bottom part is flexible, water resistant, protects against cold and has an anti-slip function so the dog does not slip.

These dog shoes are meant to be used on snow and soft surfaces, avoid asphalt and other hard surfaces to prevent damage to the boots. Make sure the boot is securely fastened and only use when your dog is under supervision. Prolonged use may interfere with your dog's natural cooling system. This product is not waterproof.
Prevents clumps of snow from getting stuck in the paws
Protects the tread pads against cold and road salt
Keeps paws clean and warm
Tip! When the dog tries the booties for the first time, the dog can lift its paws or jump around in a fun way. Then don't laugh at your dog because it can make him feel embarrassed and not want you to put the booties on next time.

Be aware that long and sharp claws can tear the seams or make holes in the fabric.
Product reviews on Trustpilot
What do other customers think?