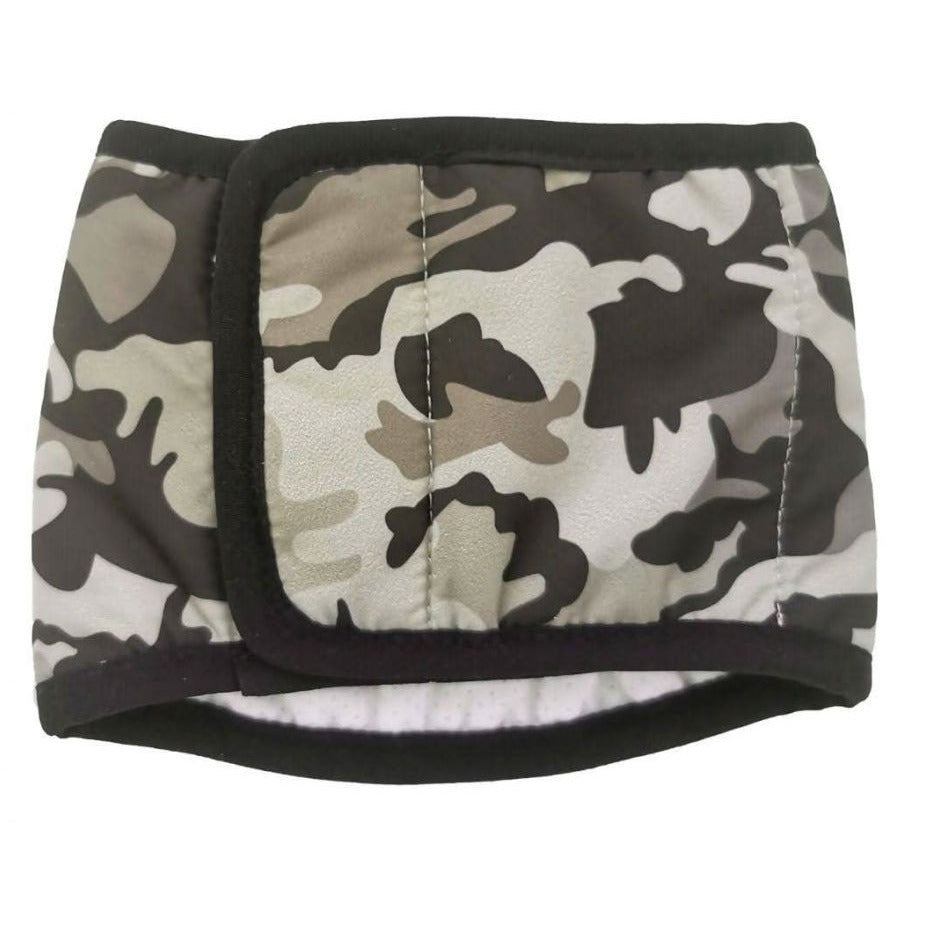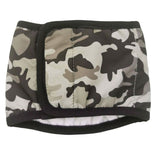 Finnero JustinCase Male Dog Wrap - Camo
Hundvård
Description

The JustinCase male dog wrap protects your home from male dogs that mark indoors or have problems with urine leakage. Also suitable for use in dog training halls.
Size guide

XXXS: Length 18-24 cm, width max 9 cm XXS: Length 24-30 cm, width max 10 cm XS: Length 32-38 cm, width max 13 cm S: Length 40-48 cm, width max 16 cm M: Length 50-58 cm, width max 19 cm L: Length 60-68 cm, width max 25 cm
Care instructions

Wash at 30 degrees
No fabric softener
Do not tumble dry
No bleaching
Ingredients
Do you have a dog that marks on your sofa, carpet or curtains? Are you afraid that it will mark indoors when you are visiting friends or training in the training local? Then this splash guard for male dogs can help you relax. Most male dogs stop marking when the male dog cover is on and they notice that they leave no scent behind.

JustinCase male dog cover is made of breathable but water resistant material, with absorbent microfiber on the inside and a mesh pocket if you want to put a pad or paper in it. The flexible edge provides protection and follows the dog's movements. The materials are soft and as comfortable as possible for the dog.

What is a male dog wrap used for?
- puppy training
- for males who mark indoors
- for example when in contact with female dogs while in heat
- when traveling by car, train or boat and when staying at a hotel
- urinary incontinence e.g. with an older dog

Instructions:
- the male belt is attached with a velcro fastening on the back
- fit can be adjusted
- make sure to remove the belt from the dog when you take it outside
- consider to have extra belts for hygienic reasons

To get the right size:
- measure your dog's waist measurement
- select the appropriate size from the table below
- The male belt has a velcro fastening that can be adjusted to fit
- The male belt must be tight
Product reviews on Trustpilot
What do other customers think?