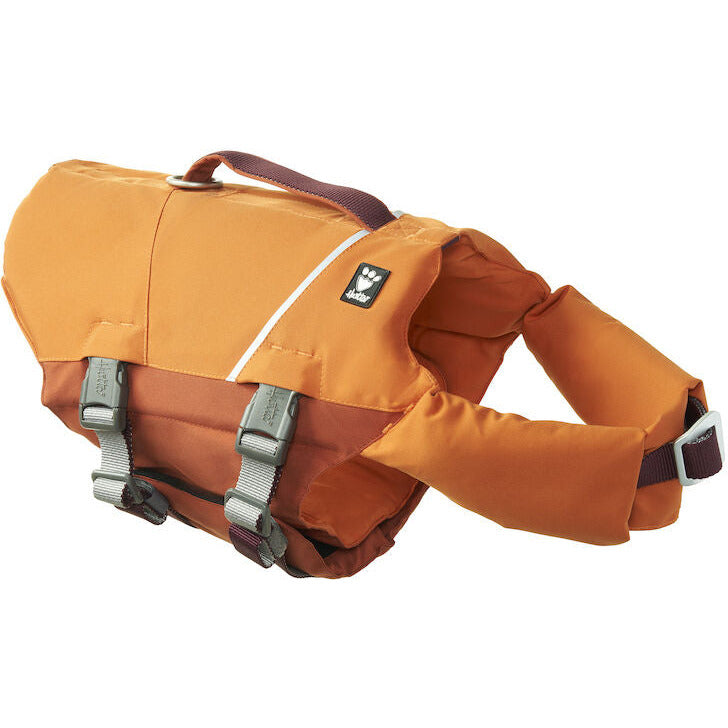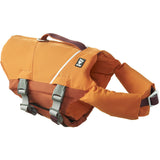 Hurtta Life Savior ECO Life Jacket for Dog - Buckthorn
Flytväst
Description

This reliable Hurtta Life Savior ECO life vest in the color Buckthorn now features a softer, body-hugging buoyancy material, recycled fabrics, improved adjustability and balanced buoyancy for dogs of all breeds.
Ingredients
Specifications

Practical handle on the back with a ring for leash attachment
Designed for free movement and safe swimming
Sustainable and recyclable design
Reflective details
Adjustable buckles and high collar for extra support and security
The Hurtta Life Savior Eco in the color buckthorn (orange) is a reliable and excellent life jacket for dogs and is considered one of the best options on the market. It is specially designed to ensure that your dog receives the right support and safety when in water environments.

The Hurtta Life Savior Eco is made of high-quality and durable materials, making it both safe and comfortable for your dog to wear. The vest has adjustable straps around the neck and belly to fit different dog sizes and ensure a good fit. There is also a handle on the back to facilitate lifting and handling the dog in water.

An important function of the Hurtta Life Savior Eco is buoyancy. The vest has strategically placed buoyancy elements that help keep the dog afloat and give it the necessary support to keep its head above the surface of the water. This is especially important for dogs that are not used to swimming or for those that can tire easily.

Hurtta Life Savior Eco is also designed with visibility in mind. It has reflective details that allow your dog to be seen better in water or in poor light conditions, further increasing safety.
Product reviews on Trustpilot
What do other customers think?