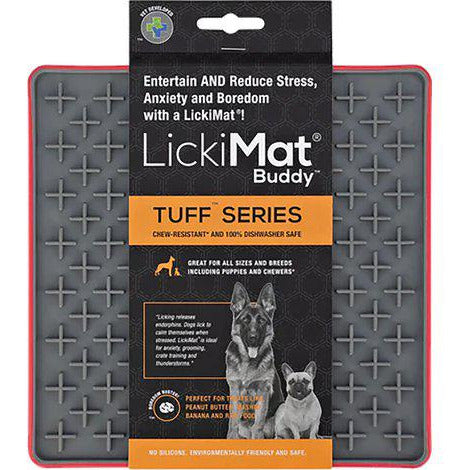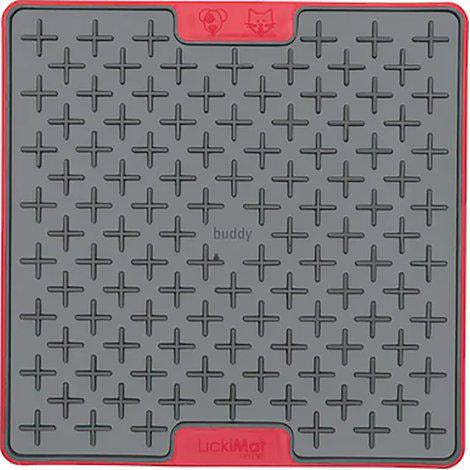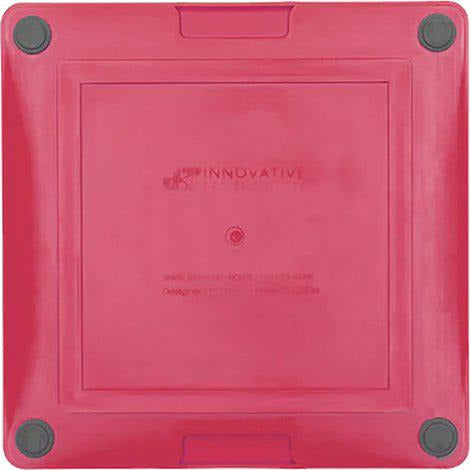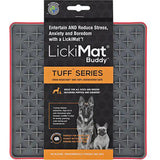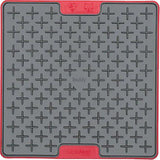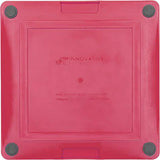 LickiMat Buddy Tough Lick Mat - Red
Fodermatta
Description

Lick mat Buddy Tuff is a more durable lick mat with a harder edge for those dogs that chew hard. It is developed to prevent boredom in your cat or dog. Spread out the pet's favorite food on the mat so they can use their tongue to find each mouthful. The licking is calming for the animal and it increases the sense of taste by allowing the animal to enjoy a small amount of food.
Ingredients
LickiMat Tuff has a harder edge which can be good for the dog that tends to chew on things. The mat prevents overeating because the food lasts longer, it makes the animal eat more slowly and promotes fresh breath by scraping bacteria and food off the tongue. Saliva production is stimulated and helps to clean the teeth, gums and tongue.

Made from non-toxic food grade TPR and recyclable polypropylene
Suitable for both dogs and cats
Can be frozen
Can be used in the microwave
Can be washed in a dishwasher

Lickimat Buddy with its labyrinth pattern is suitable for large pieces of soft meat or fish.
Product reviews on Trustpilot
What do other customers think?