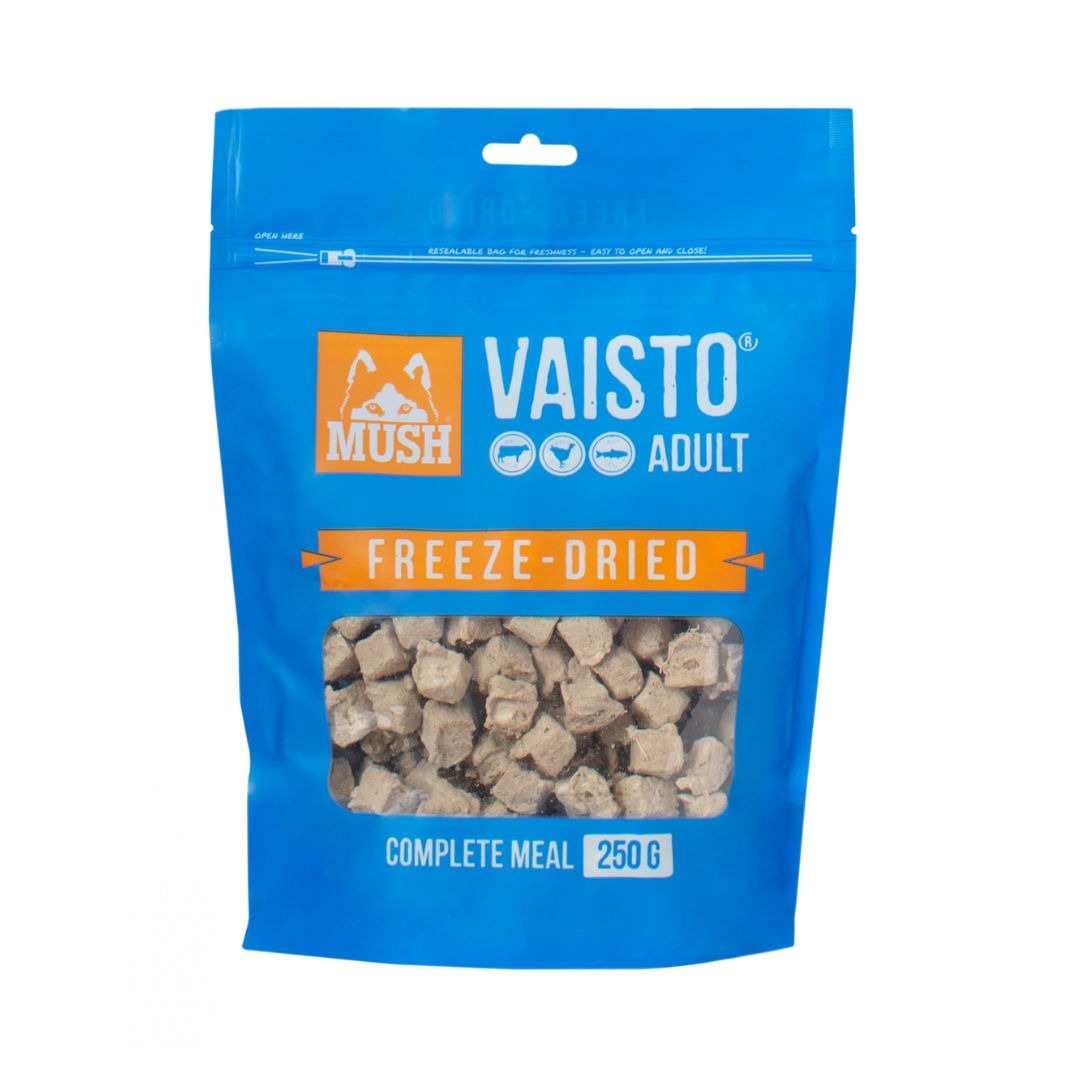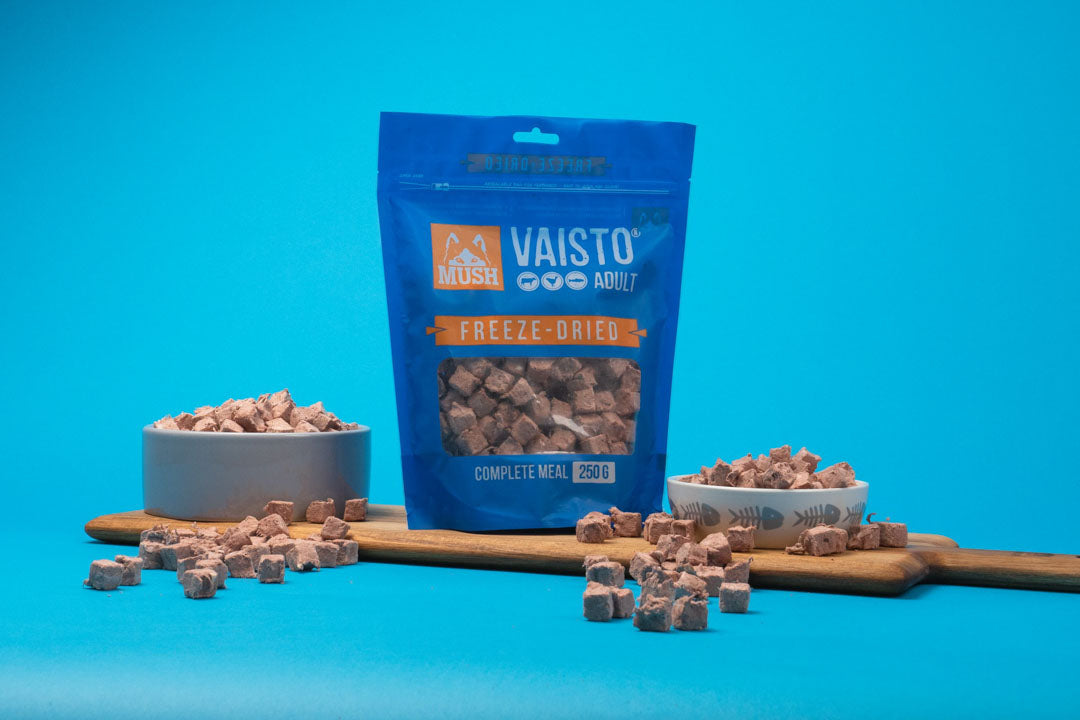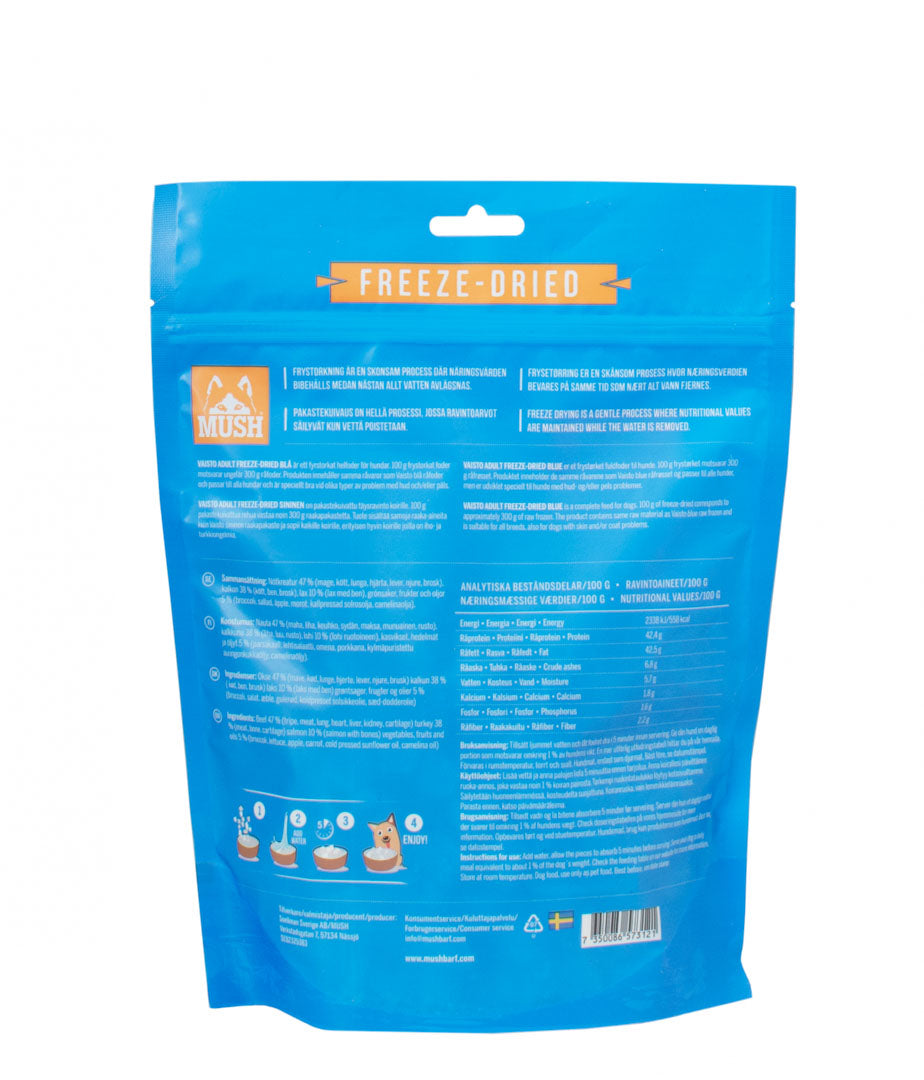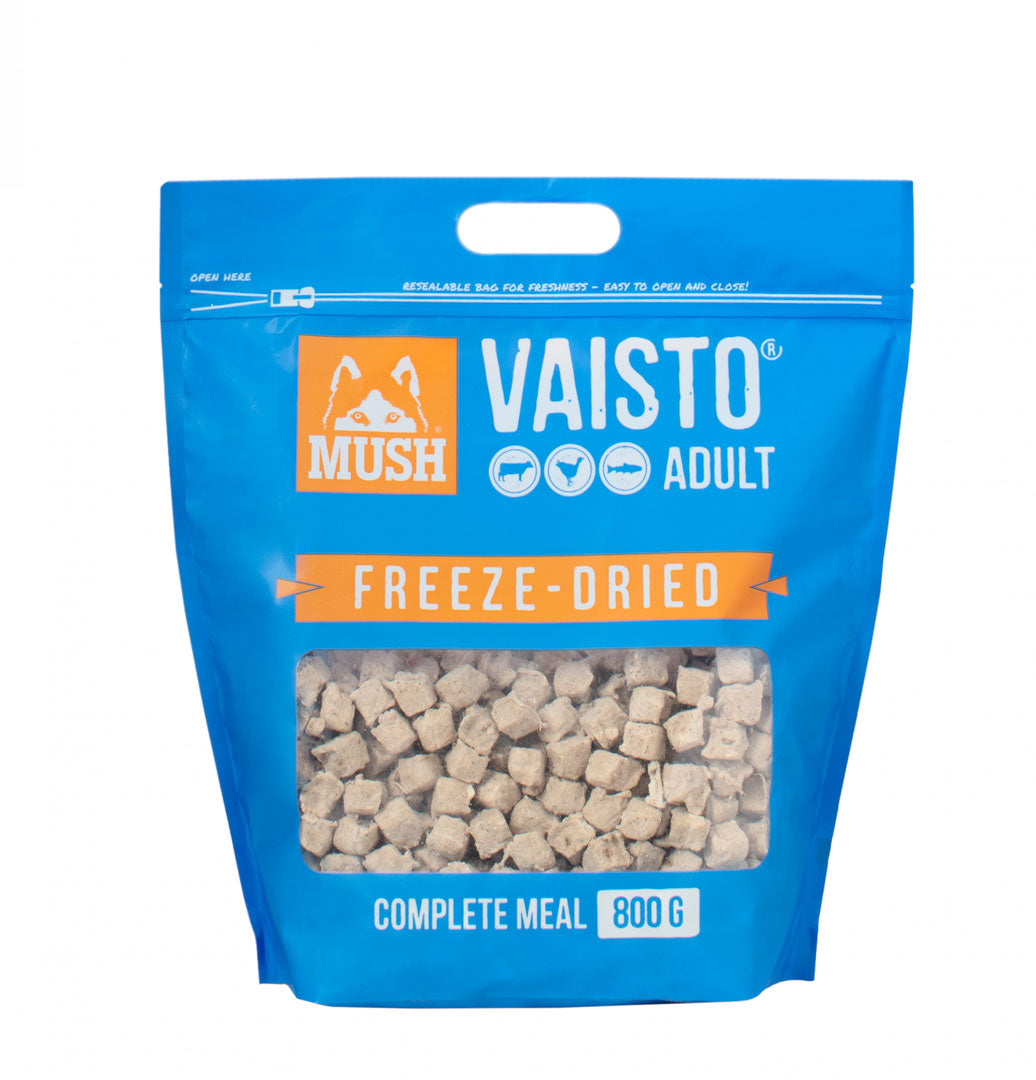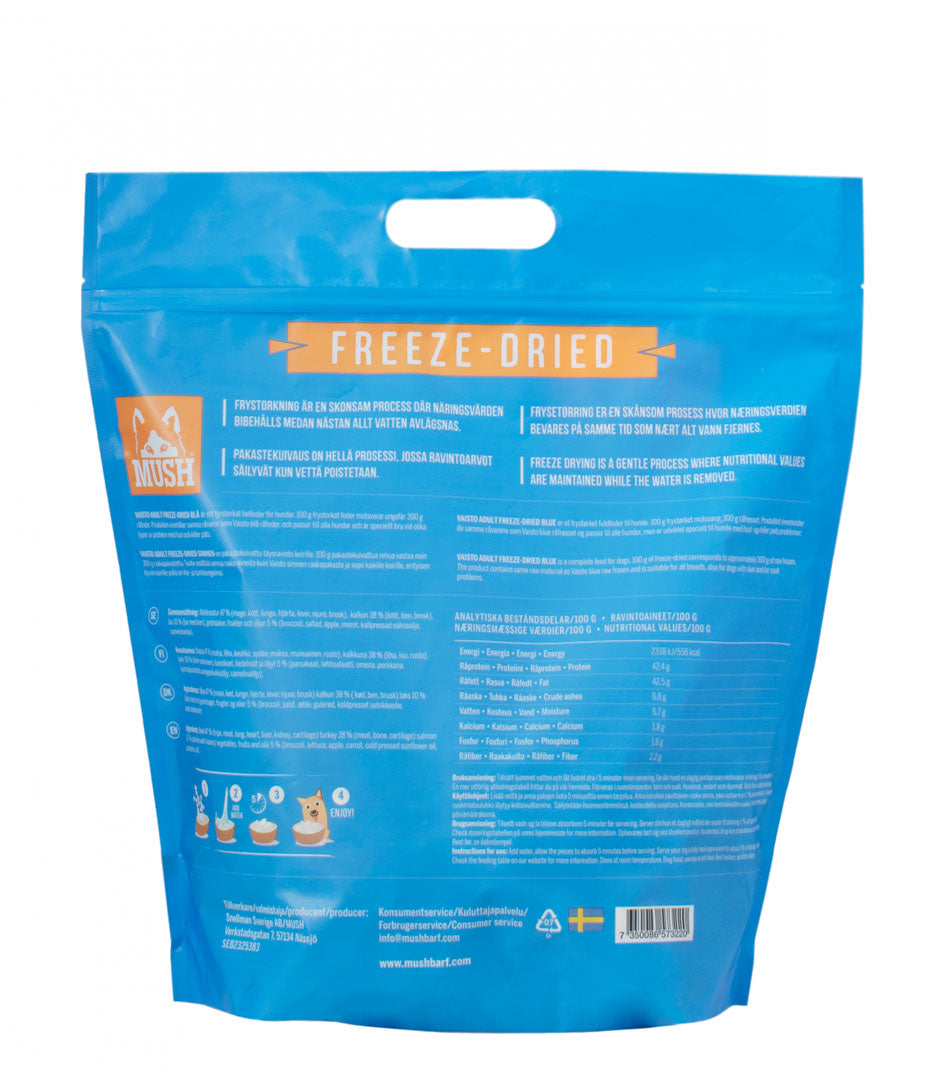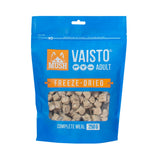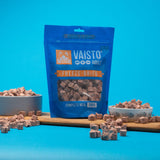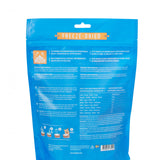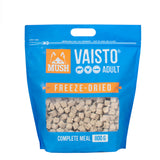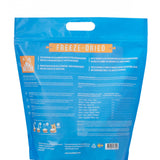 Mush Vaisto Blue Beef-Turkey-Salmon Freeze-dried dog food
Hundfoder
Description

MUSH Vaisto Blue Freeze-Dried with beef-pig-chicken flavor is a freeze-dried complete food for dogs with the same high nutritional value and quality as regular raw food.
Ingredients

Nötkreatur 47 % (mage, kött, lunga, hjärta, lever, brosk), kalkon 38 % (kött, ben, brosk), lax 10 % (lax med ben), grönsaker, frukter och oljor 5 % (broccoli, sallad, äpple, morot, kallpressad solrosolja, camelinaolja).
Thanks to the fact that Mush Vaisto Beef-Turkey-Salmon dog food is freeze-dried, it is light in weight and takes up little space, while the manufacturing method preserves its taste and nutrients - perfect to take with you on trips, exhibitions, competitions and hiking.

Vaisto Blue Freeze-Dried is a freeze-dried version of Vaisto Blue. A mild and tasty complete food for adult dogs that contains a little less bone and more beef rumen, which makes it also suitable for dogs with sensitive stomachs and older dogs with slower digestion.

Use:
Add lukewarm water and let the food soak for 5-10 minutes - ready to serve to the dog!

Available in two sizes, bag of 250 grams and 800 grams.

Store at room temperature protected from moisture.

Feeding amount:
Give your dog a daily portion equivalent to around 1% of the dog's weight. If the dog weighs 5 kilos, it should receive approximately 50 grams of freeze-dried (dry weight) per day divided into one or two meals. Feel free to measure the amount of food with a measure at home so that you know how much to give when you are travelling. One deciliter weighs about 30 grams.

ATTENTION! The amount of food varies depending on age, activity level, metabolism and environment. Please note that this is only a guideline, you may need to adjust according to your dog's needs. Always consider your dog's unique needs and keep an eye on the hole.

The dog's weight | MUSH freeze-dried grams/day
2 k 20
5 kg 50
10 kg 100
15 kg 150
20 kg 200
30 kg 300
40 kg 400
Product reviews on Trustpilot
What do other customers think?