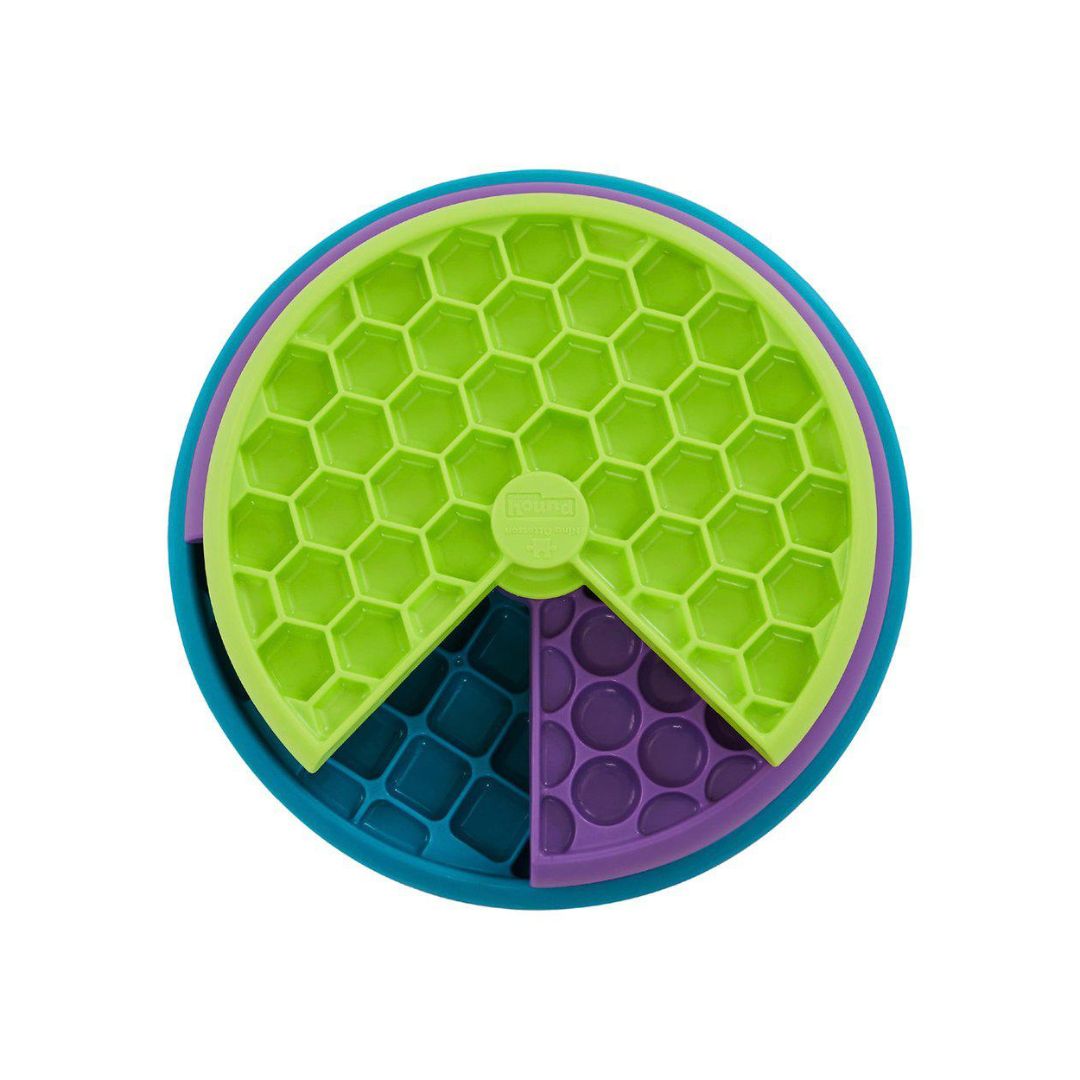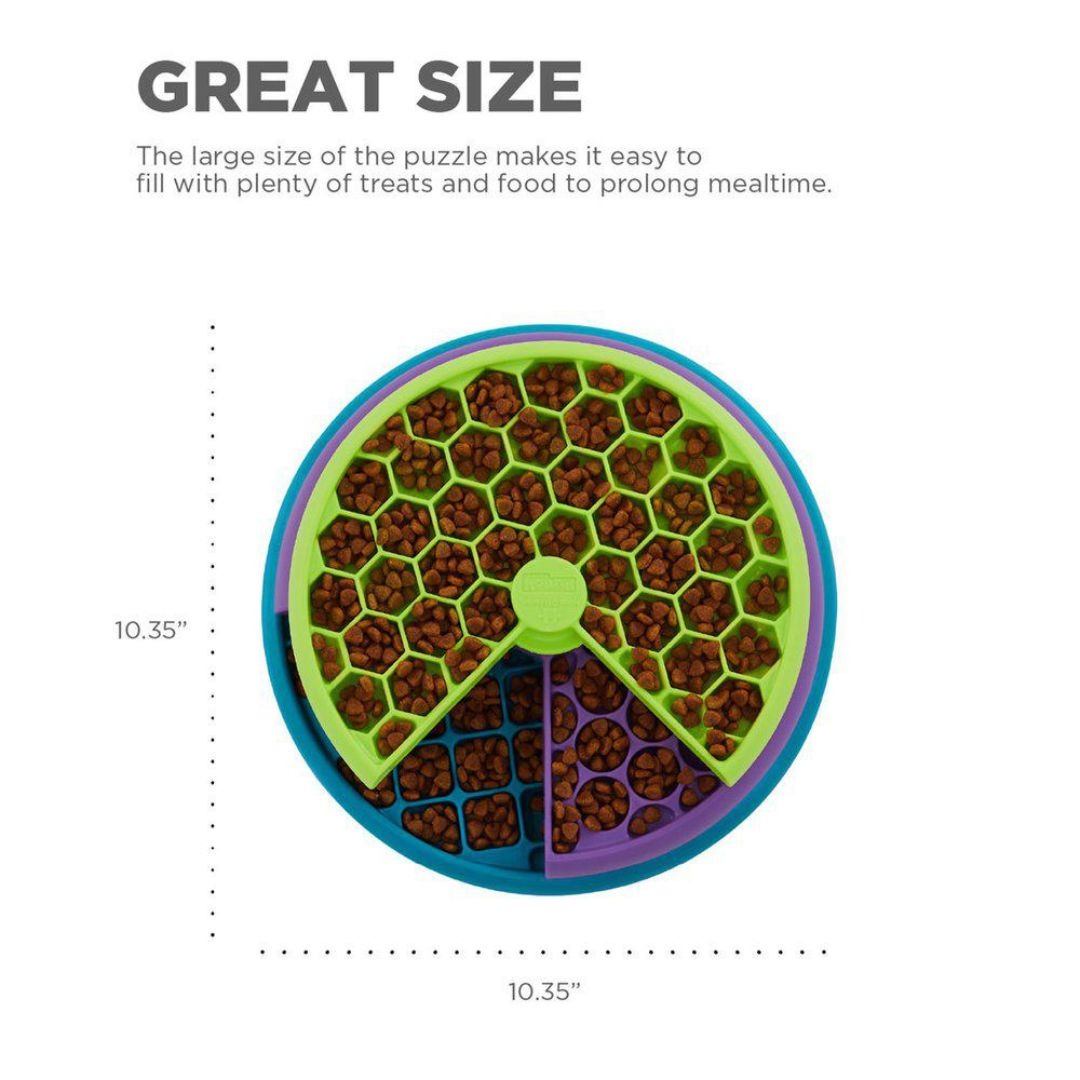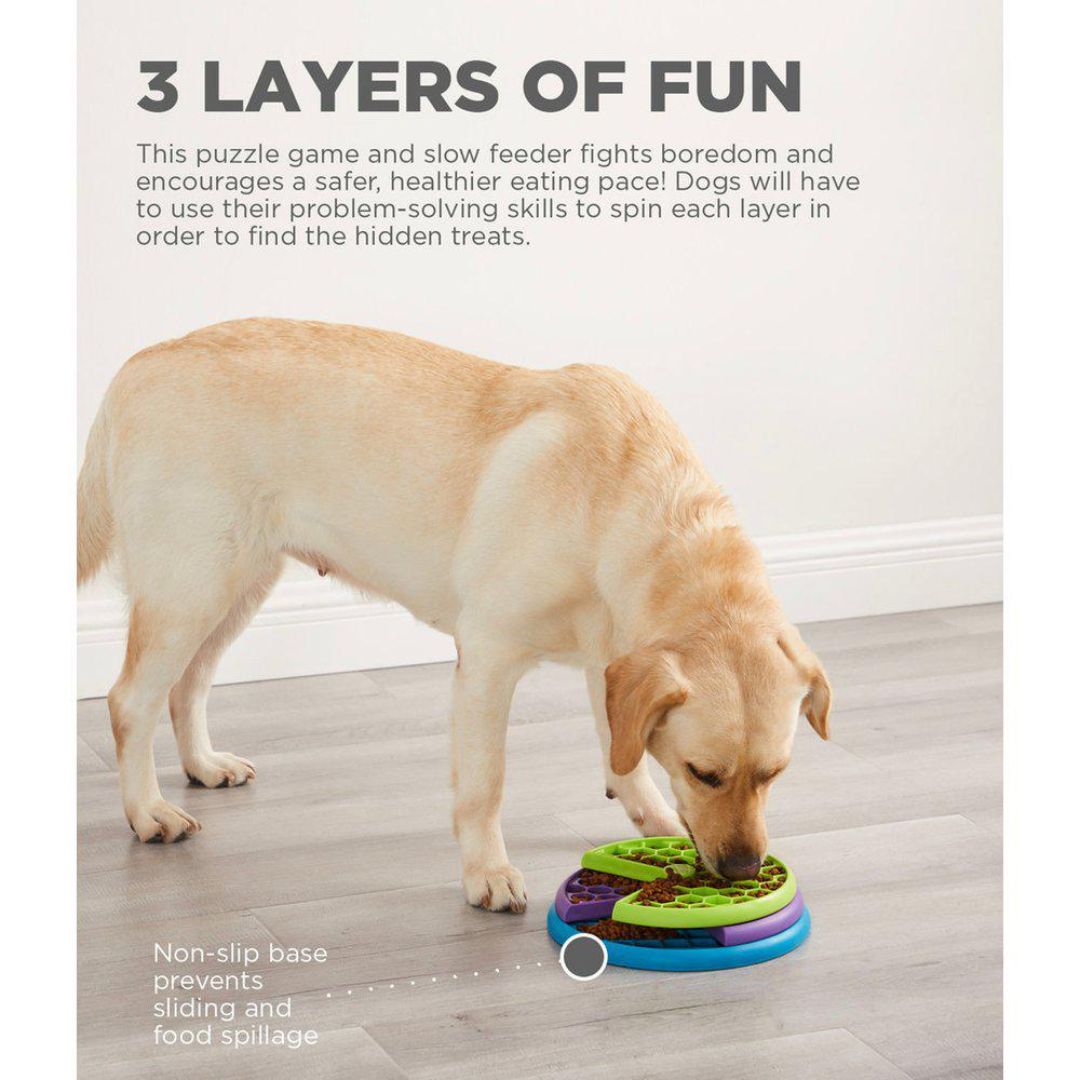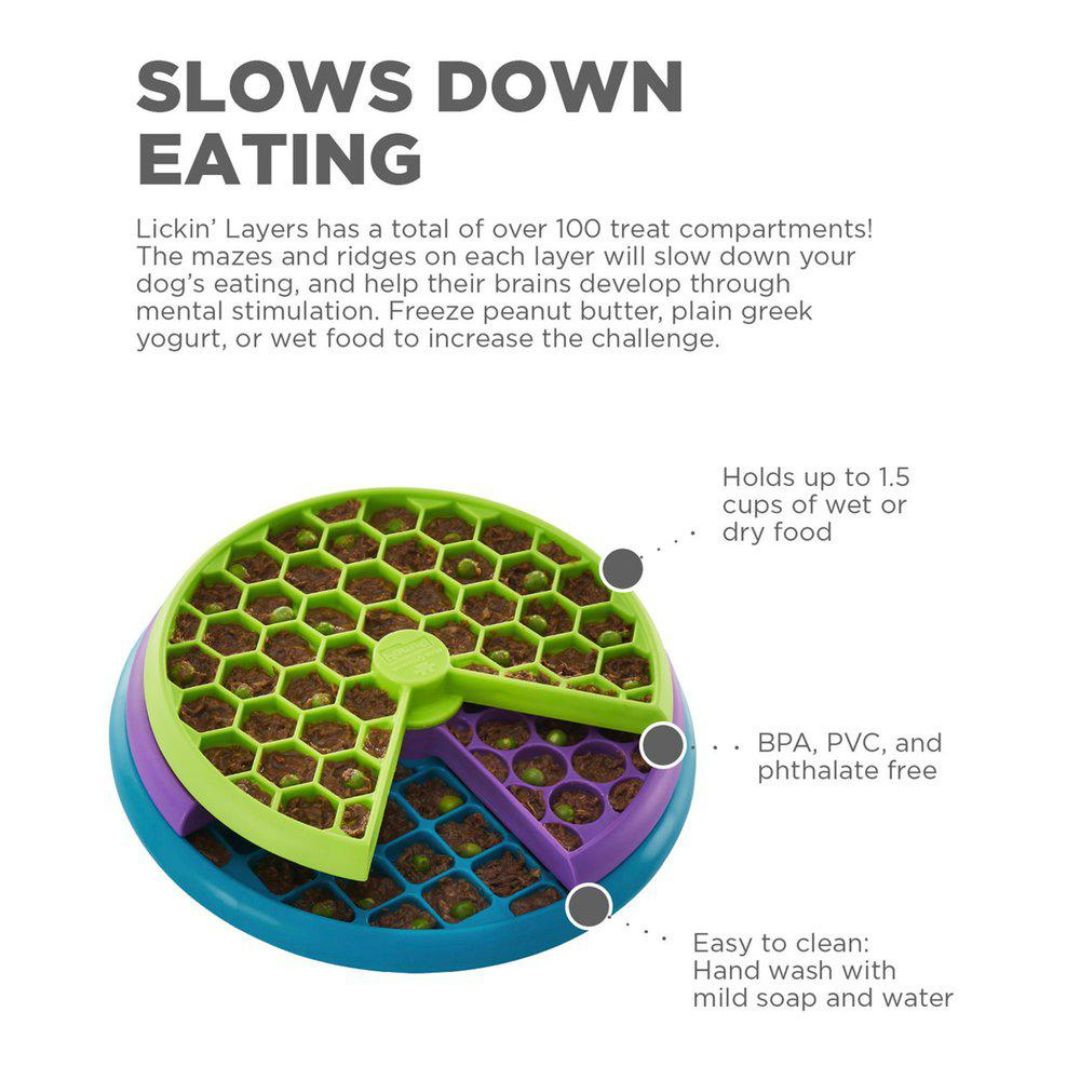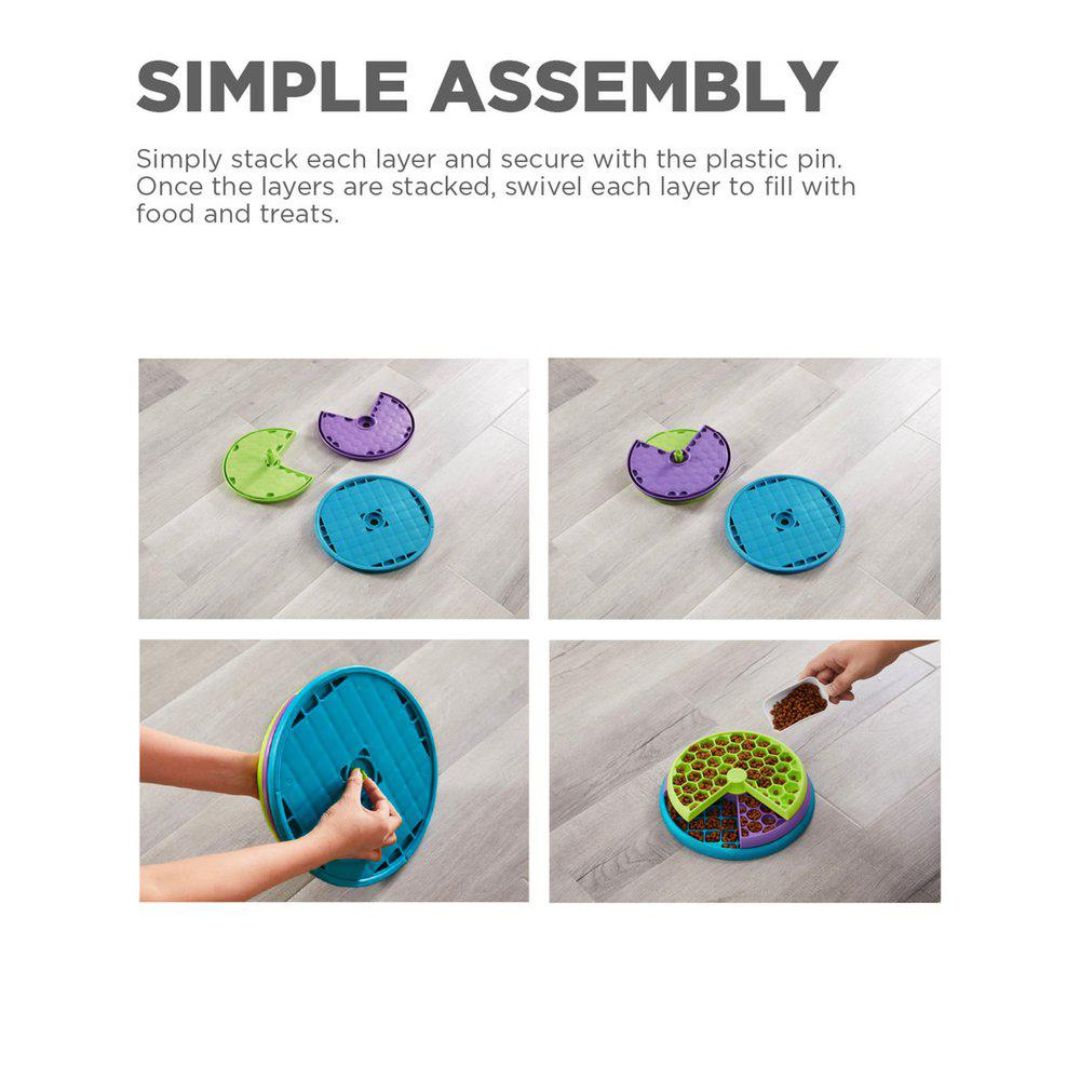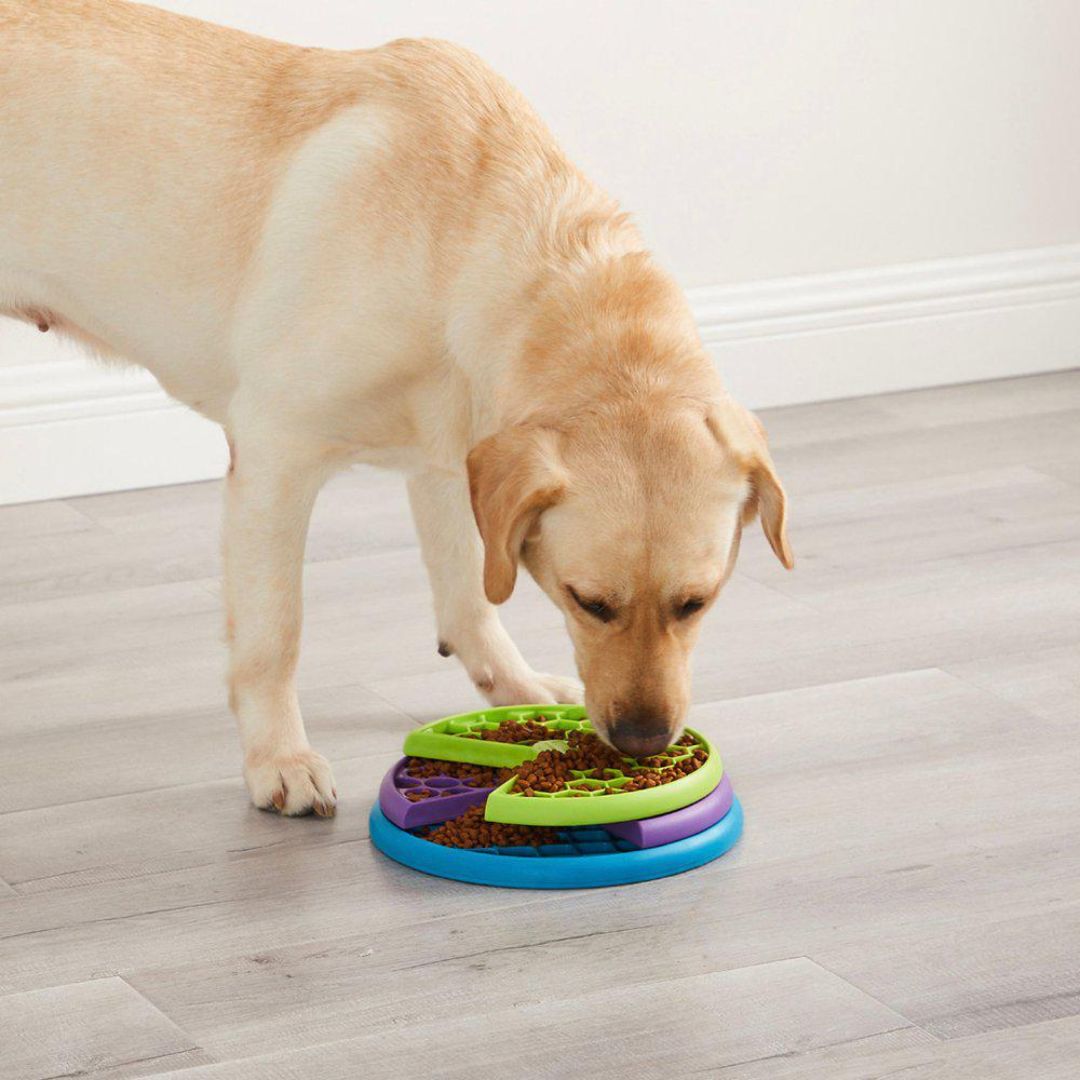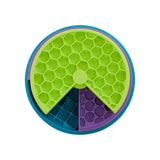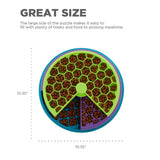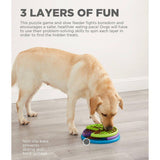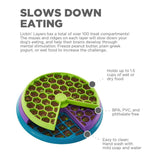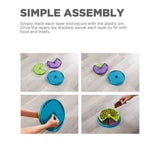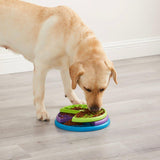 Nina Ottosson Lickin' Layers Slowfeeder
Description

Lickin' Layers from Nina Ottosson is a slowfeeder bowl that forces your dog to eat slowly, while also activating him by having to solve the puzzle to get to the treats.
Size guide
Ingredients
Specifications

3 lager av matfack
Bekämpar tristess
Nivå 2 spel
Kan användas som slow-feeder
Lickin' Layers är ett hundpusselspel på nivå 2 från Nina Ottosson av Outward Hound. Hundar behöver navigera genom de tre lagren av matfack genom att snurra varje lager för att avslöja godsakerna. Hundpusselspel utnyttjar valpars naturliga instinkter och beteenden för att främja hjärnans utveckling genom mental stimulering, och Lickin' Layers ger den berikning de behöver! Med över 100 godisfack kommer denna hundpusselleksak att hålla hundarna underhållna och engagerade. Dessutom har den tillräckligt med utrymme för att fungera som en slow-feeder, vilket förlänger måltiderna och uppmuntrar hunden att äta i en lugnare, hälsosammare takt. Ta utmaningen genom att frysa jordnötssmör (xylitolfritt), blötmat eller vanlig grekisk yoghurt! Lickin' Layers är tillverkad av livsmedelssäkra material och är fri från BPA, PVC och ftalater.
Product reviews on Trustpilot
What do other customers think?