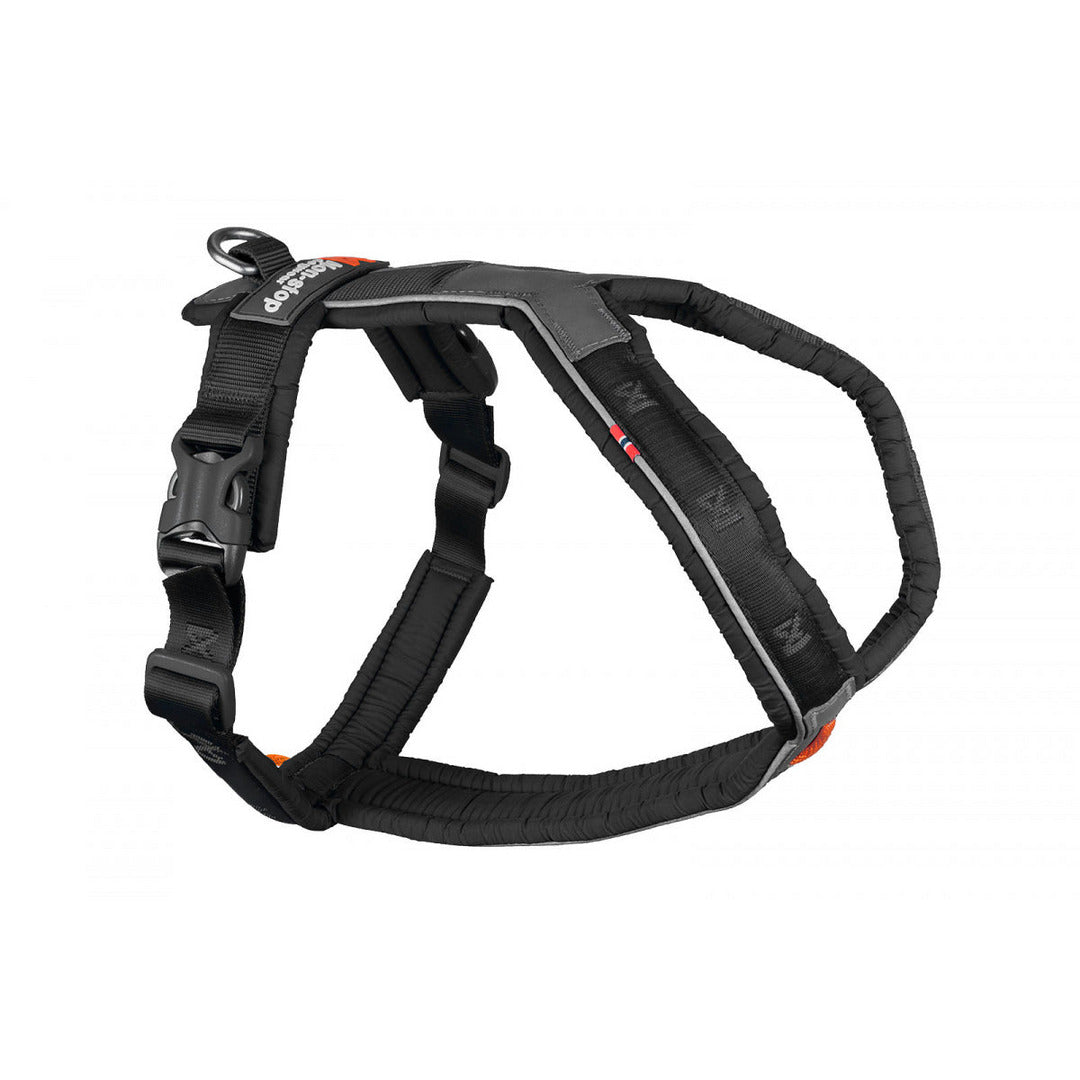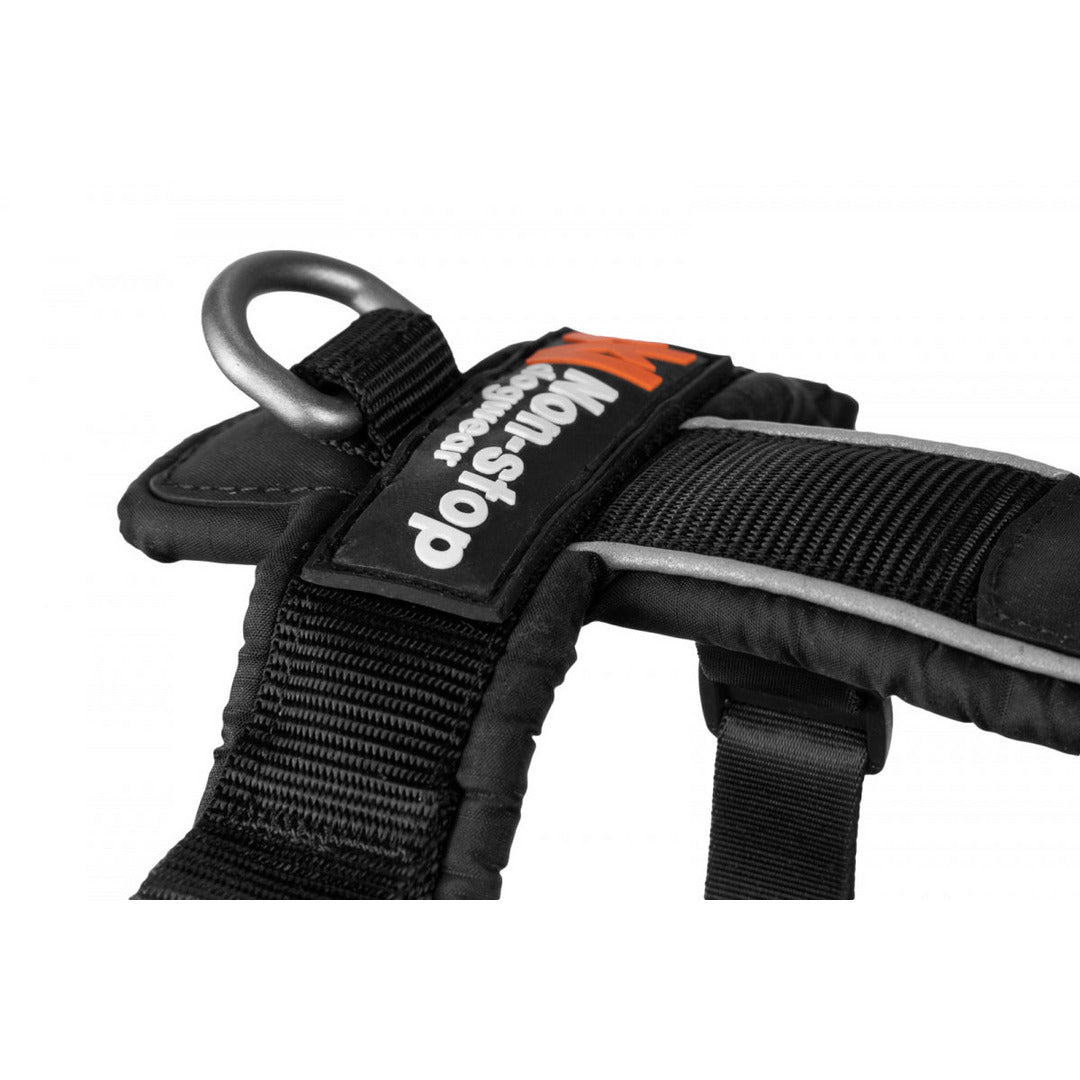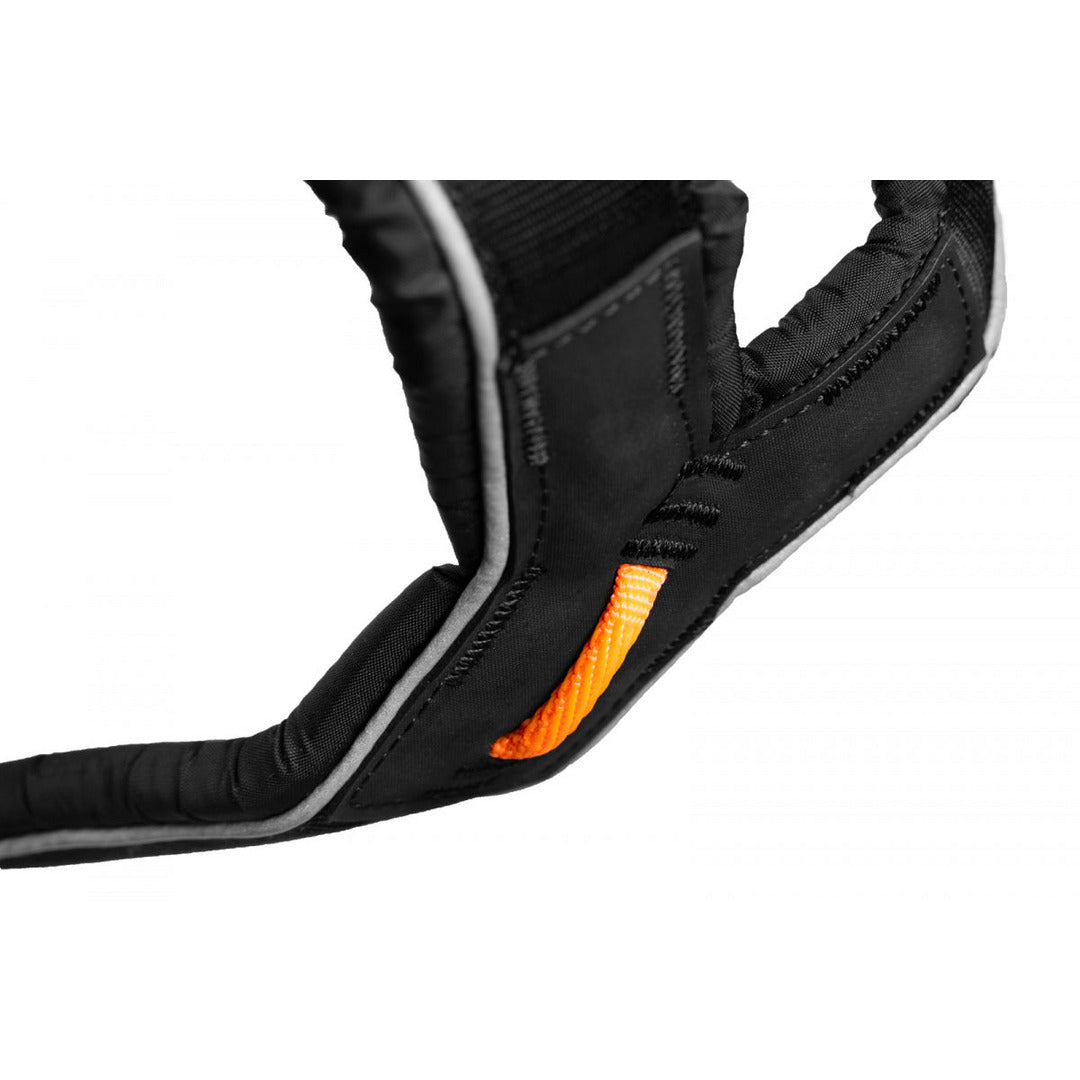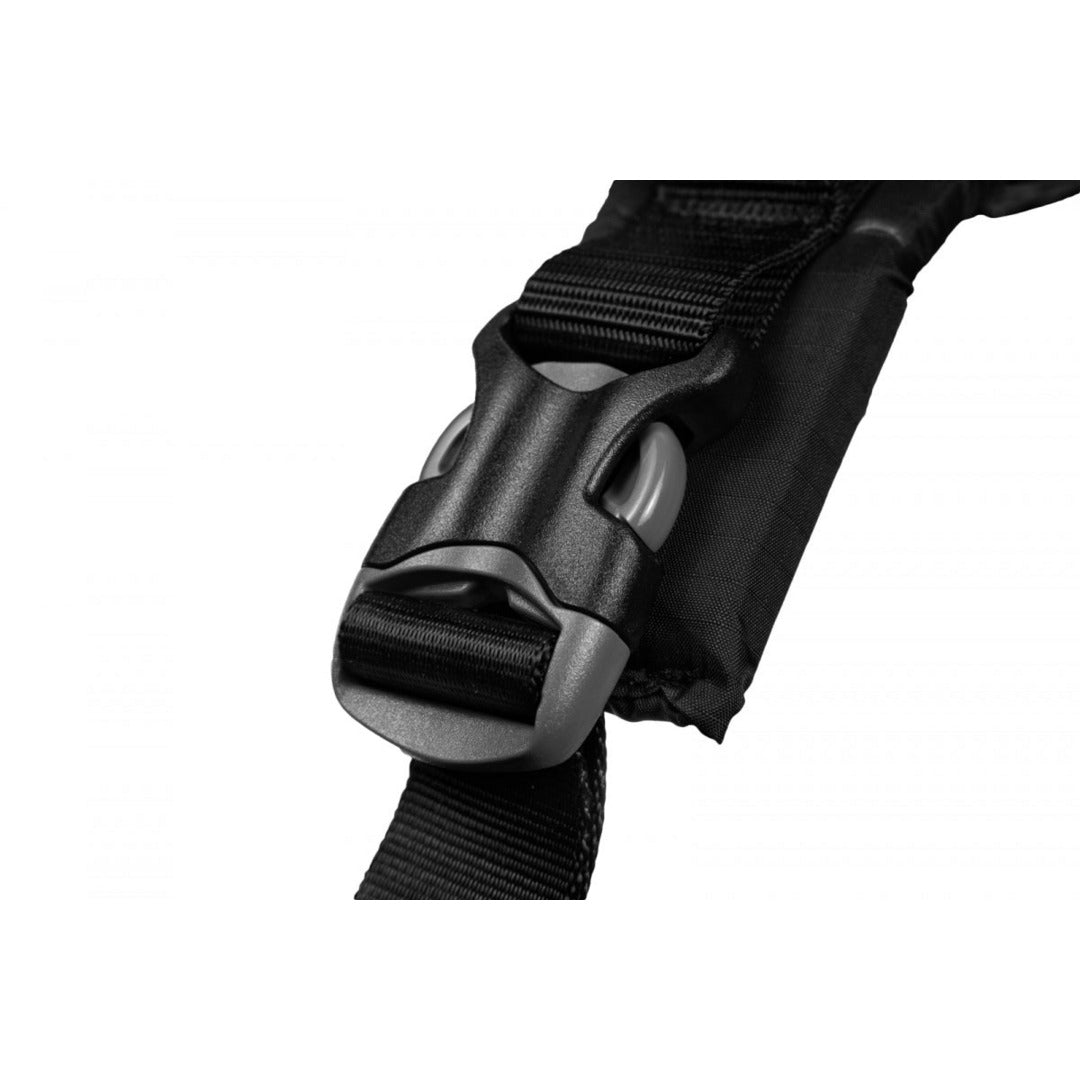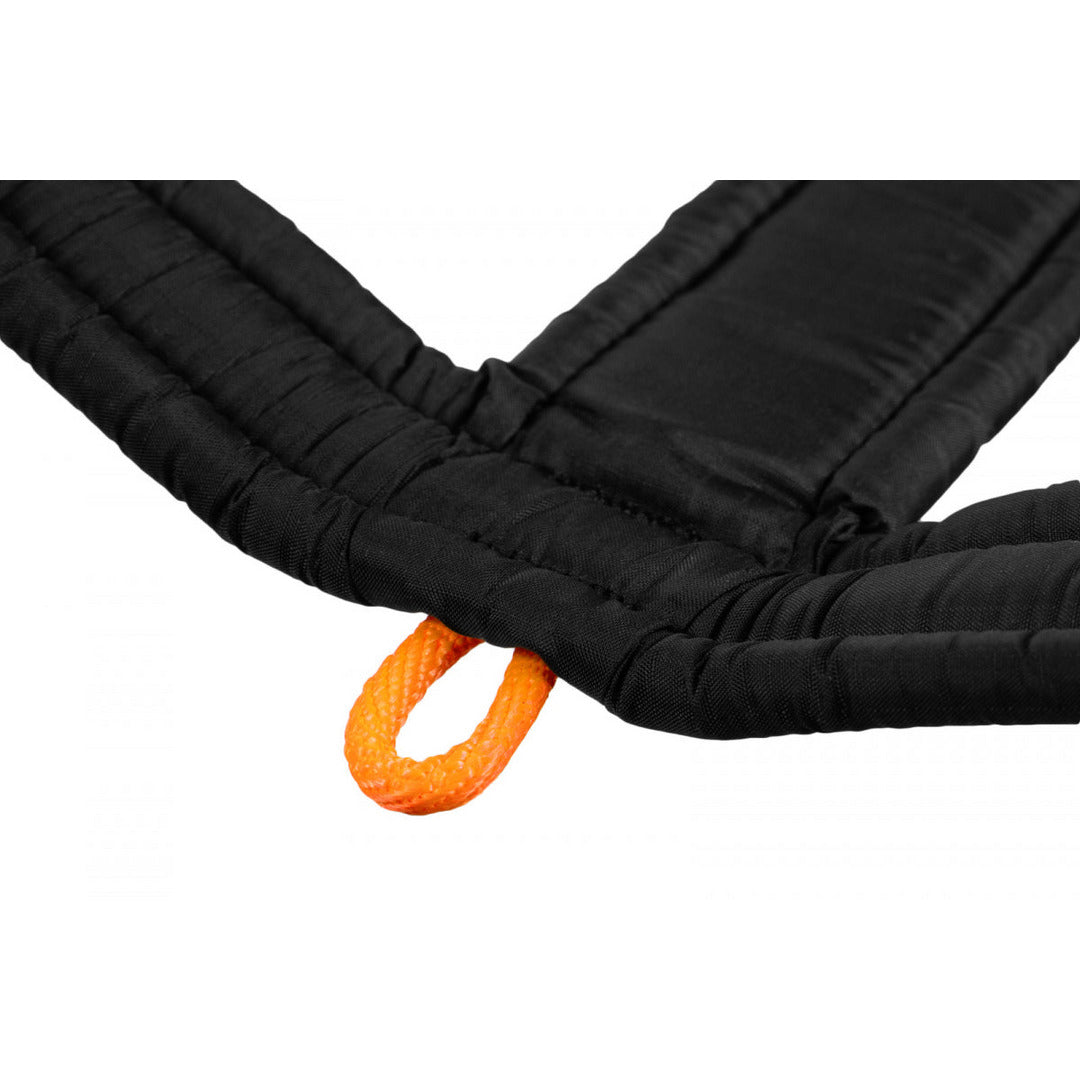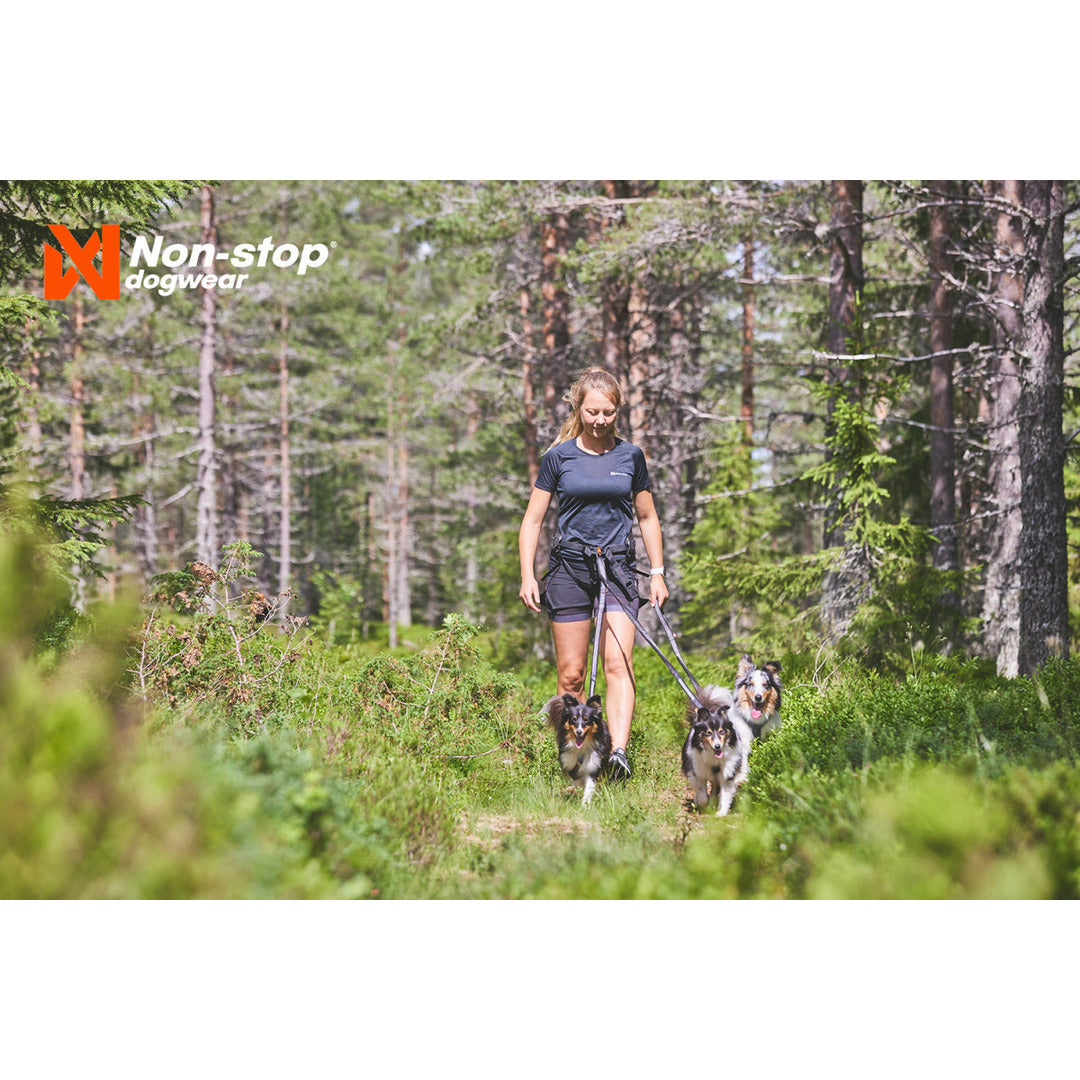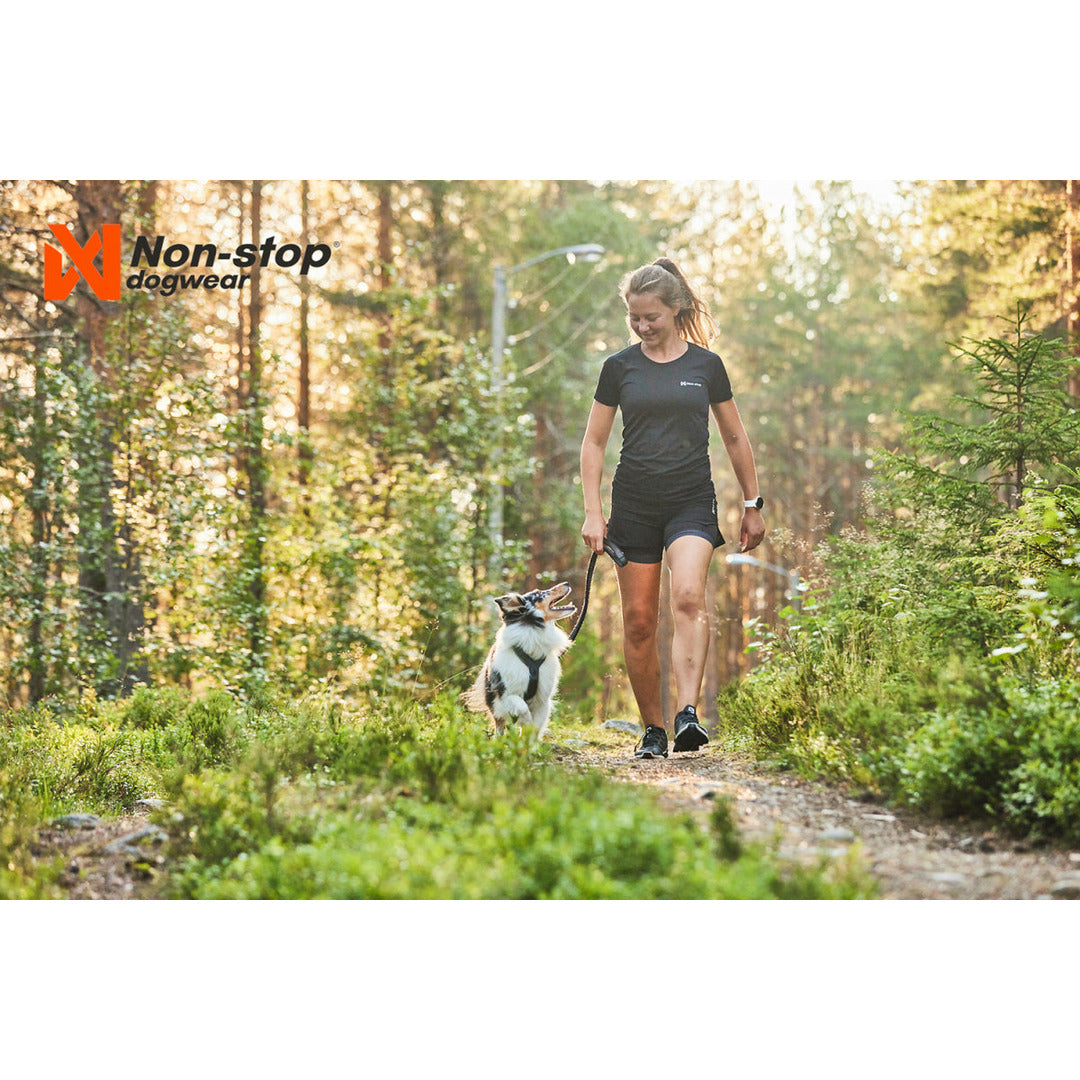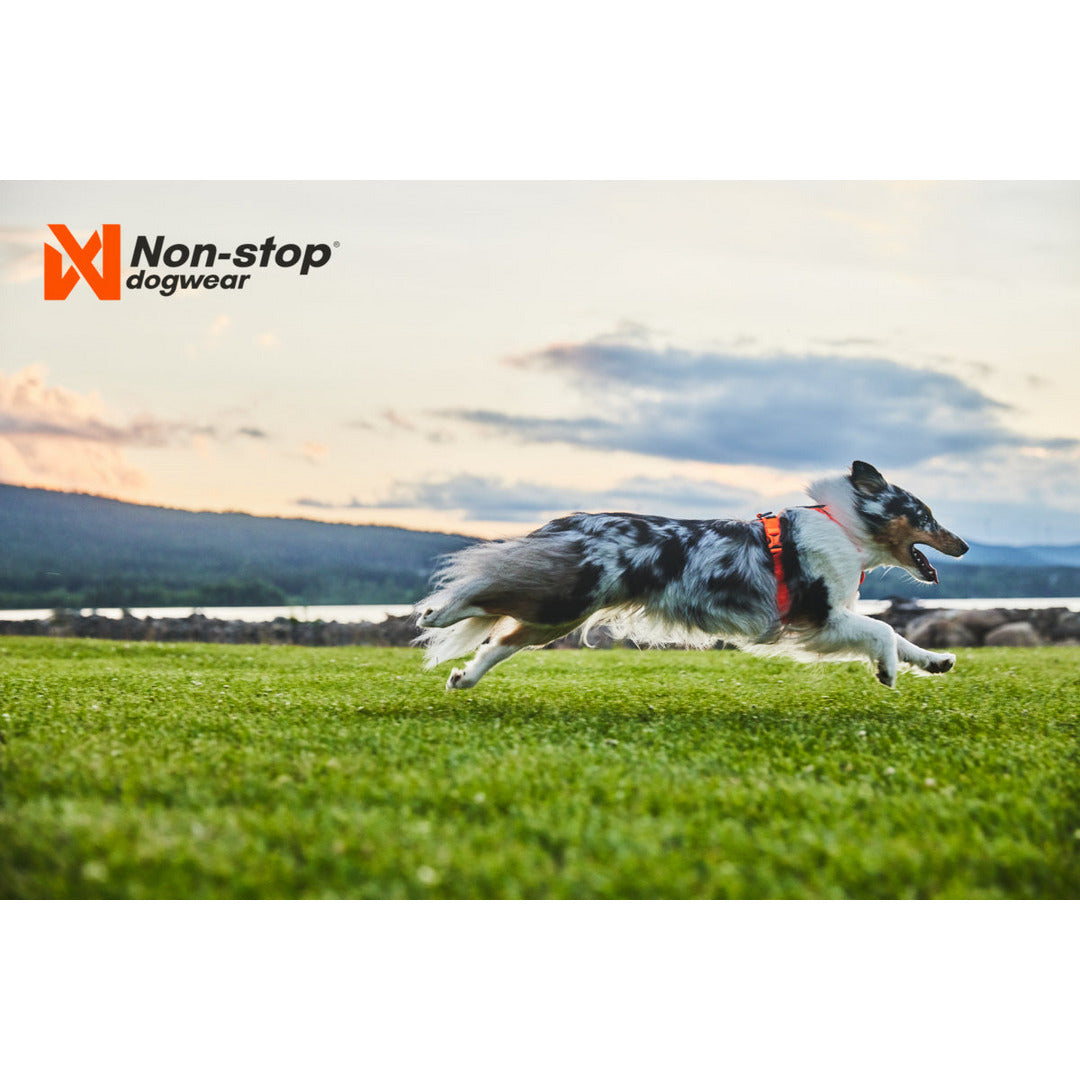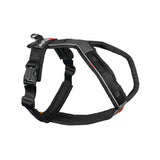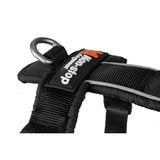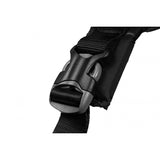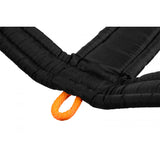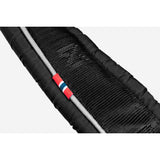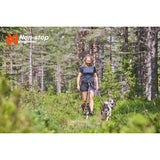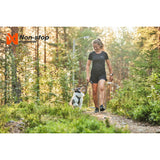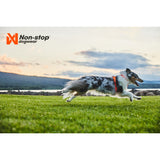 Non-stop Line Harness V5 - Black
Hundsele
Description

An all-round dog harness that is suitable for both everyday walks and tracking. This is an updated version of Non-stop's best-selling Line Harness that works in all situations.
Size guide

Size guide. Measure the circumference of the dog's neck and chest. 1: Neck 23-27 cm. Chest 30-42 cm 2: Neck 26-30 cm. Chest 36-54 cm 3: Neck 28-32 cm. Chest 39-62 cm 4: Neck 26-30 cm. Chest 41-68 cm 5: Neck 36-40 cm. Chest 52-78 cm 6: Neck 40-47 cm. Chest 56-87 cm 7: Neck 46-51 cm. Chest 61-92 cm 8: Neck 51-57 cm. Chest 67-102 cm 9: Neck 57-63 cm. Chest 70-112 cm
Care instructions
Ingredients
It is no coincidence that the Line harness has been one of our best-selling dog harnesses over the years. Although this harness has been developed for activities such as hiking and tracking, it can also be used for canicross, bike touring and ski racing for dogs that don't pull as hard on the leash.

Line harness 5.0 has multiple attachment points for your dog's leash, making this harness very versatile. In addition to the standard attachment point on the back of the harness, there is an attachment point for a tracking line under the chest. This allows your dog to move freely without the leash tangling around the legs. From size 3 and up, there is a third attachment point on the front for gentle anti-pull control.

Line harness 5.0 is an upgraded version of our original harness, with an optimized fit for your dog. The Y-shaped around the neck allows free shoulder movement and minimal breathing restriction.

Line harness 5.0 is adjustable around the chest. After the initial adjustment, the harness is easy to put on and take off by opening the solid Duraflex® buckles on either side. Lock the chest straps by simply threading the end of the strap back through the hook lock.

3M™ reflective details make your dog visible from multiple angles. All seams and edges on the inside of the harness are sewn so that the smooth side is against your dog's body. The inner lining overlaps without hard edges to prevent chafing. Our harnesses are made from durable, tightly woven nylon and have closed cell foam to prevent water ingress. Line harness 5.0 is reinforced with Hypalon in exposed areas.

This dog harness is available in black, orange, blue and purple, in sizes 1-8 (size 1-9 in black), to fit both small and large dogs.

Technical specification
Three attachment points for leash or rope (two in sizes 1-2)
Nylon ripstop
Nylon webbing
Hypalon reinforcements
Closed cell foam
Duraflex® buckles
3M ™ reflective
Aluminum D-ring
Colors: black, orange, blue, purple
Sizes: 1-8, (size 1-9 in black)
Product reviews on Trustpilot
What do other customers think?