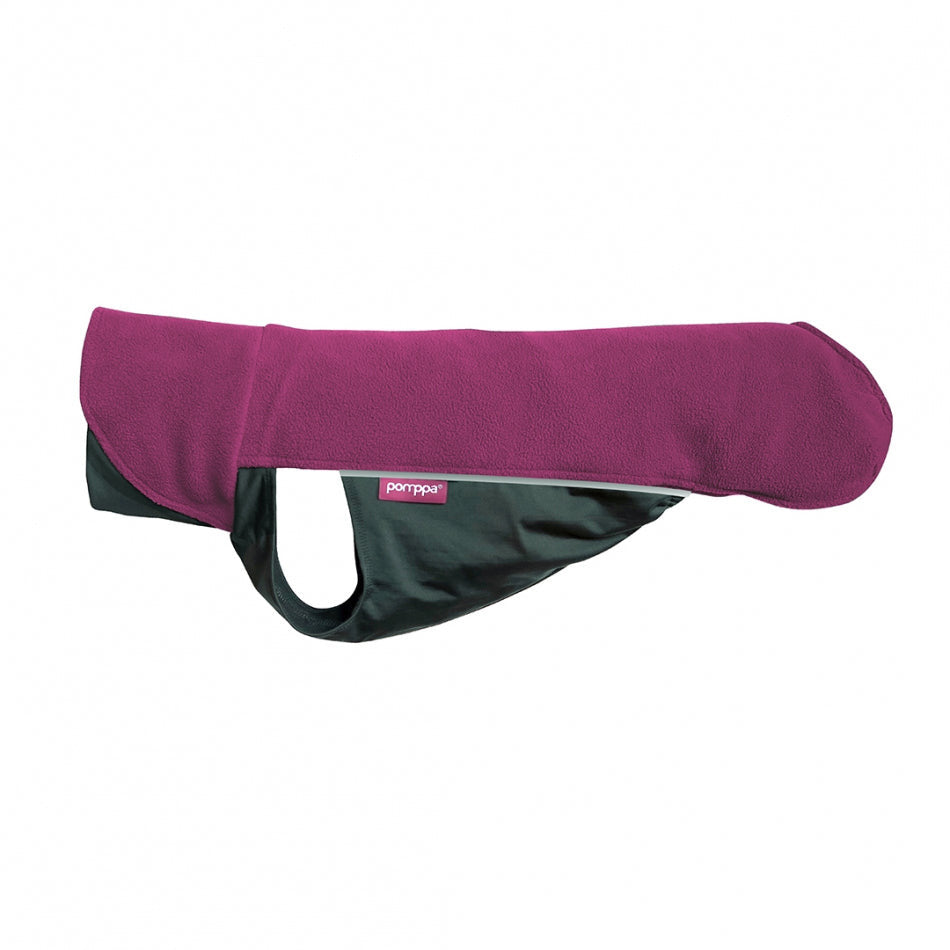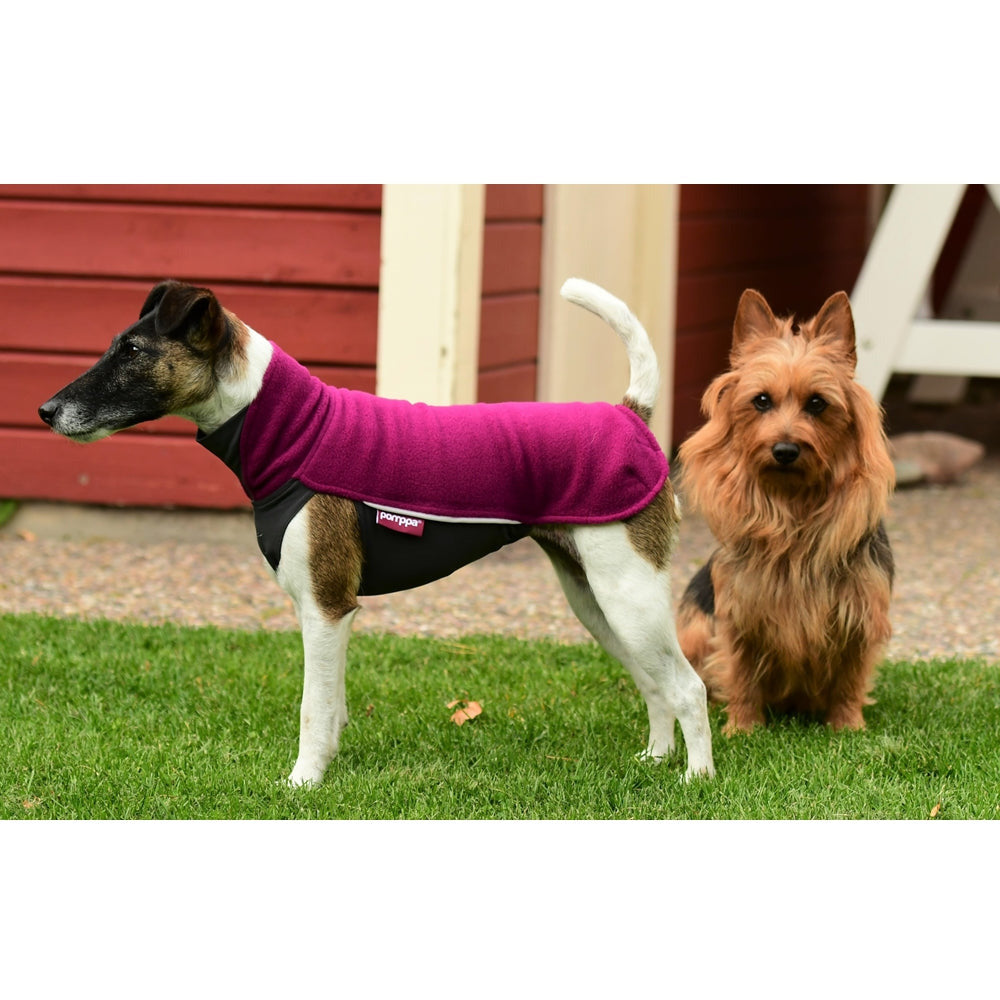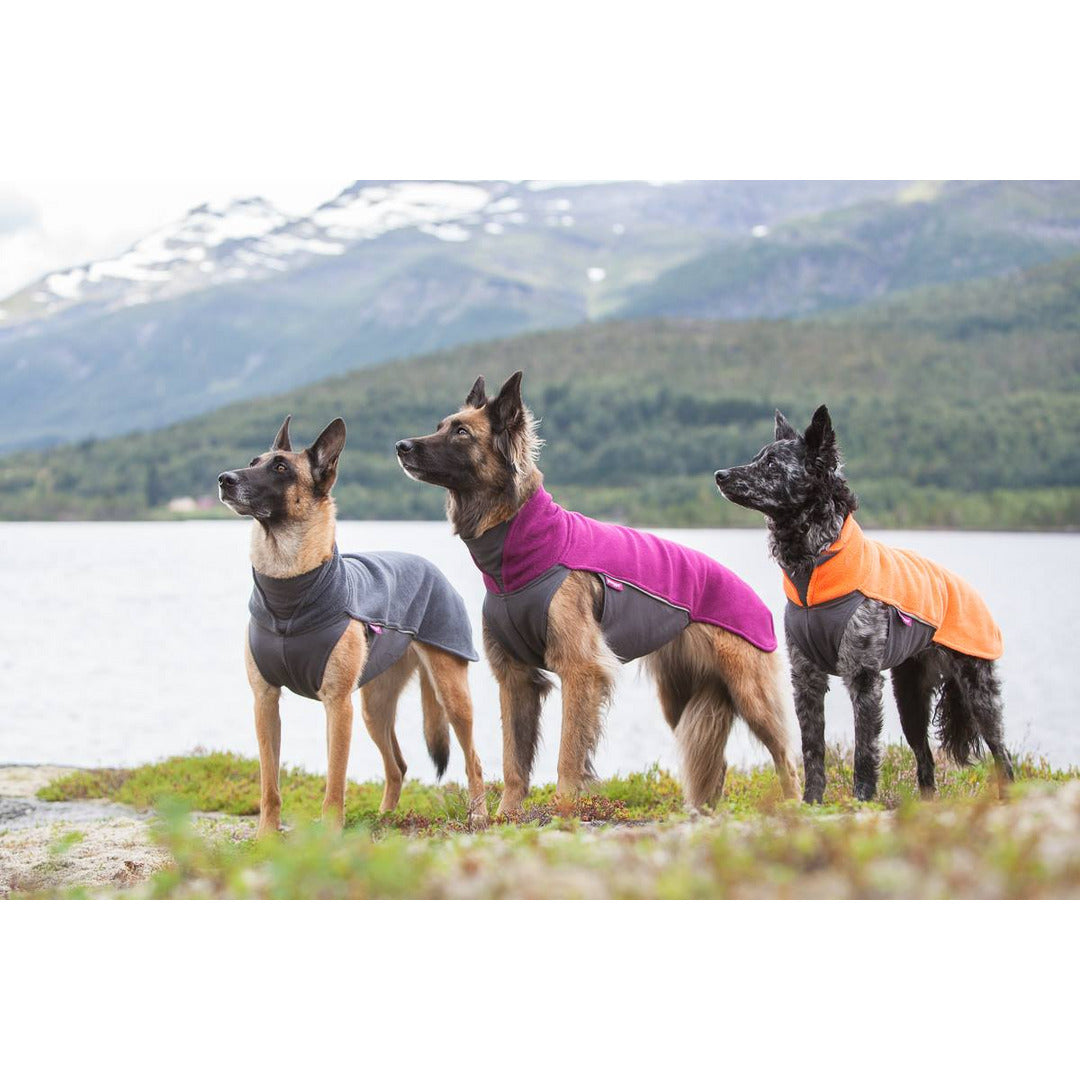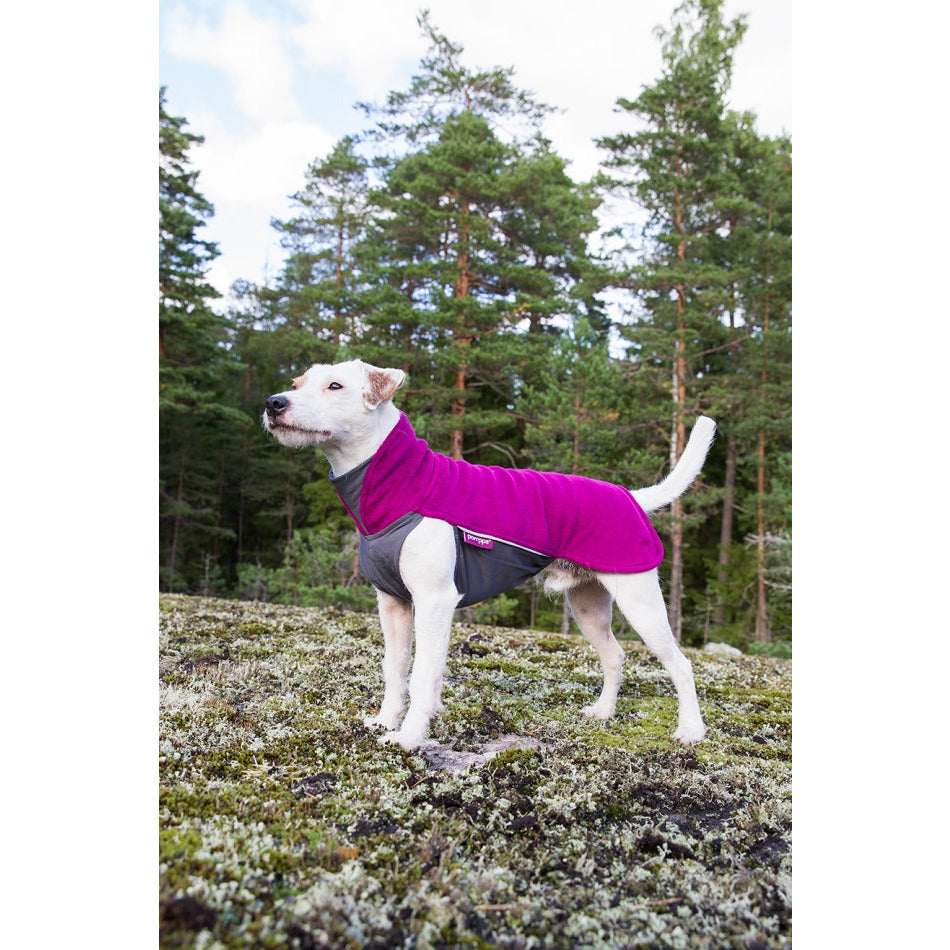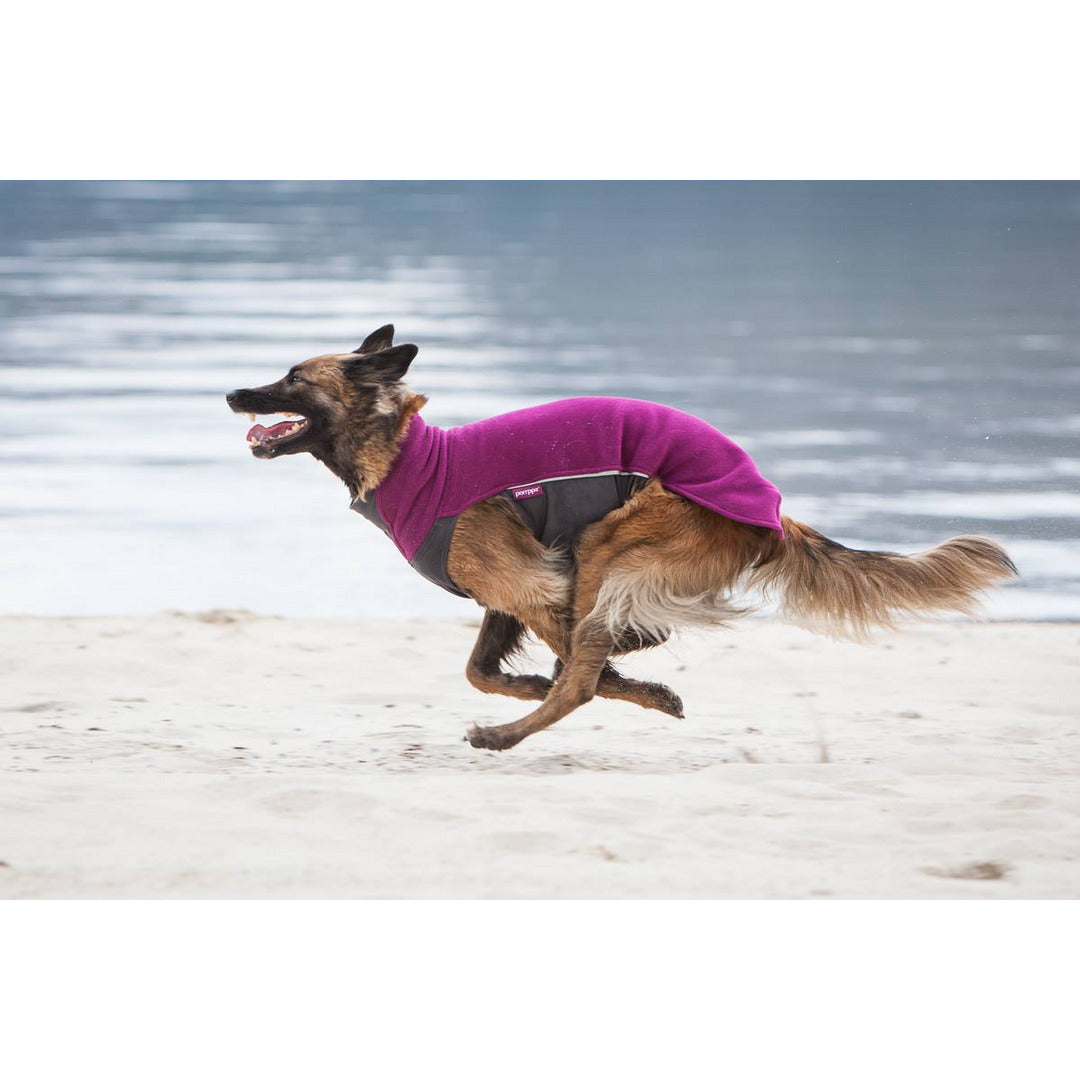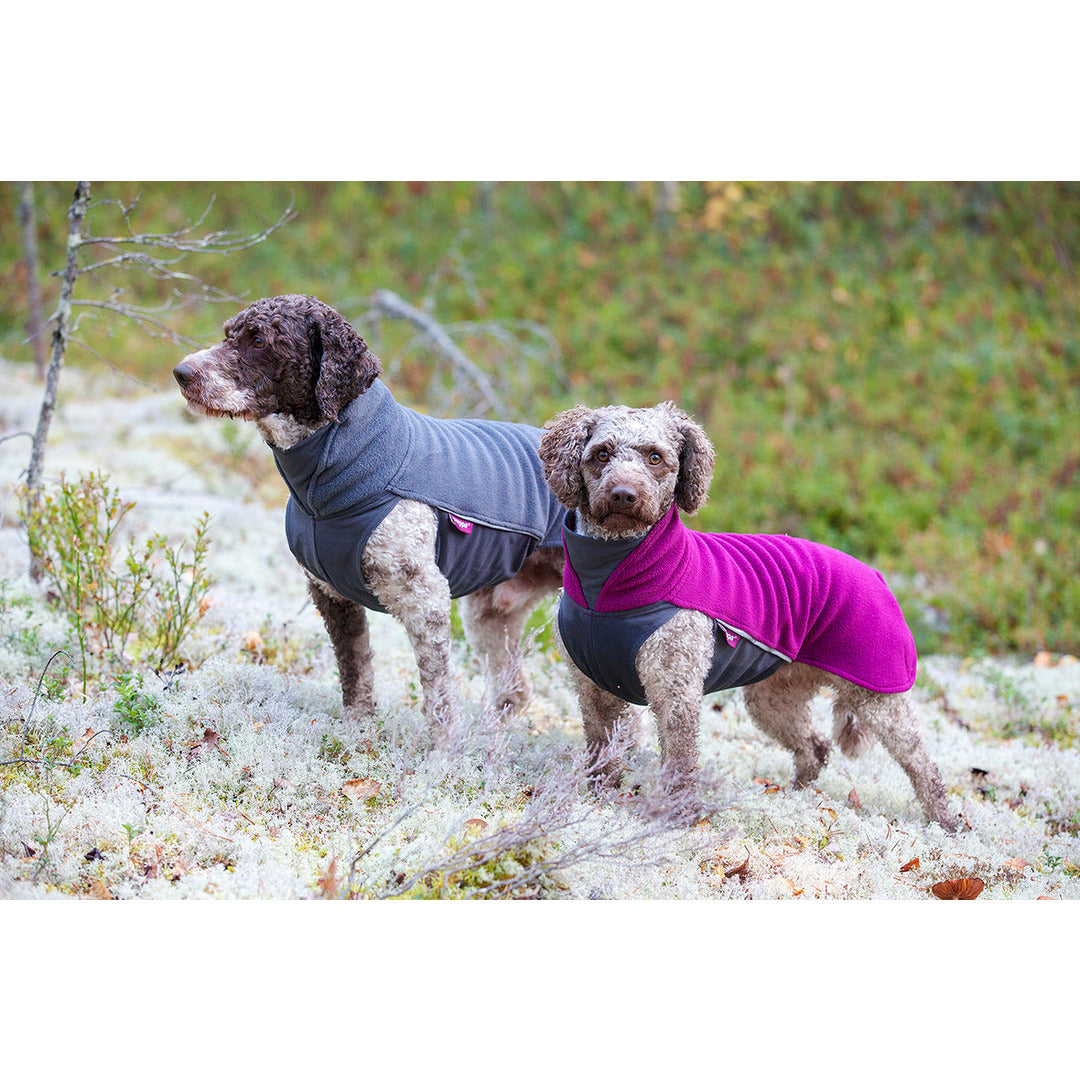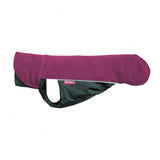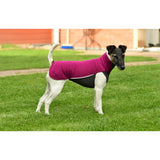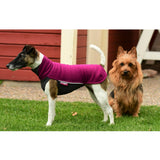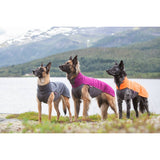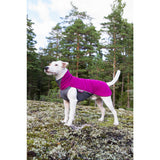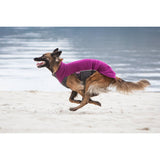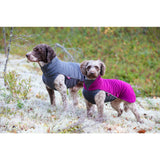 Pomppa Jumppa Fleece Coat - Plum
Värmetäcke
Description

JumppaPomppa is a pull-on dog sweater, which is easy to put on and comfortable to use. The backside is made of anti-pilling knitted plush, and the bottom part of water-repellent thermal tricot fabric. Reflectors along the side seams guarantee that your dog will also be seen in the dark. Jumppa is anti-static, and it can be used under a Pomppa coat or by itself. Small in size.

Care instructions

Machine wash 30°C. Do not tumble dry, do not iron.
Ingredients
Jumppa is a care-free sweater for all kinds of dogs. It fits comfortably and warms from head to tail.
Jumppa is anti-static, which means it will not tangle your dog's fur or collect hair.
The bottom part protecting the dog's upper chest and abdomen is made of thermal tricot. The smooth outer surface is water-repellent and the inner surface is soft and warm.
The back cut of Jumppa covers the dog's thighs and keeps them warm.
A generous collar covers the neck. Thanks to the stretchy gusset in front, the collar does not restrict head movement.
The reflectors along the side seams ensure your dog is seen in the dark.

Materials
The backside is made of anti-static, anti-pilling, flexible and warming knitted plush.
The bottom part is made of flexible thermal tricot, with a warm brushed inner surface and water-repellent outer surface.
Product reviews on Trustpilot
What do other customers think?