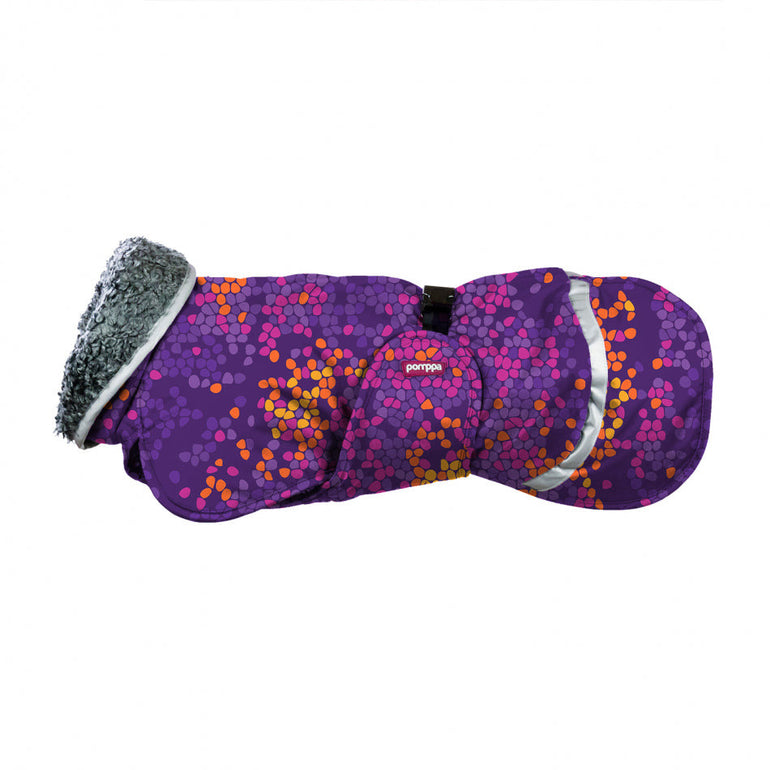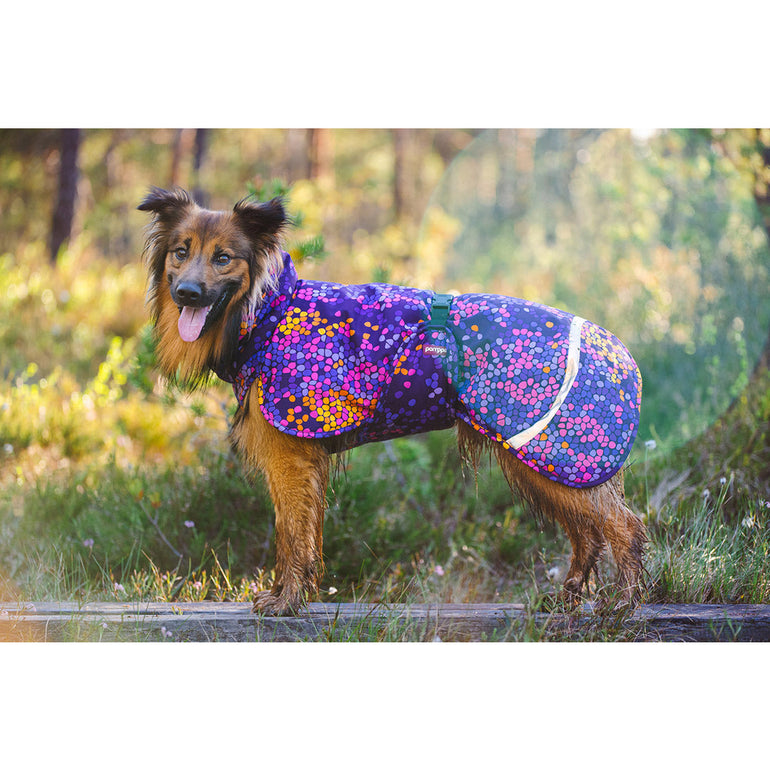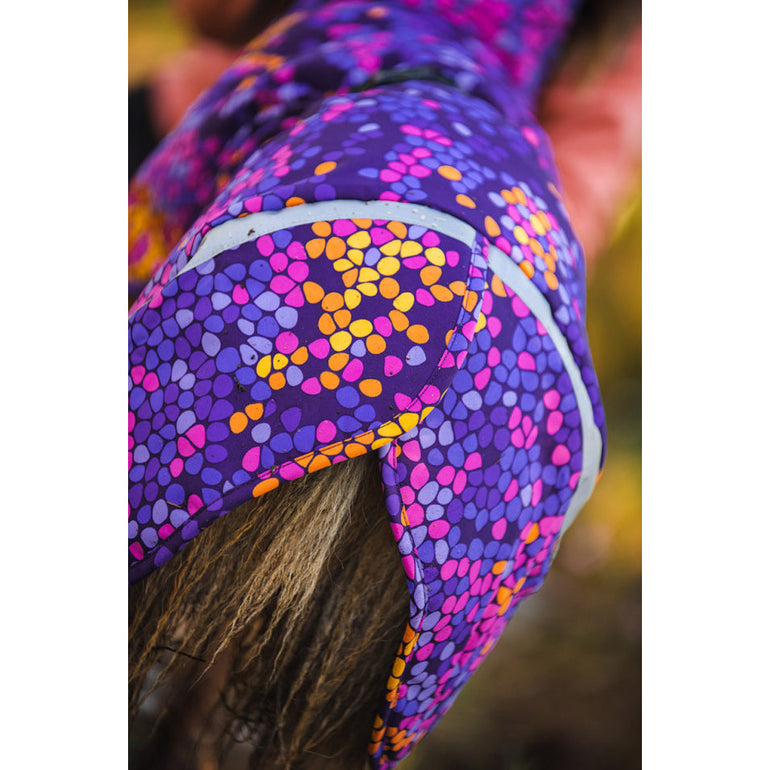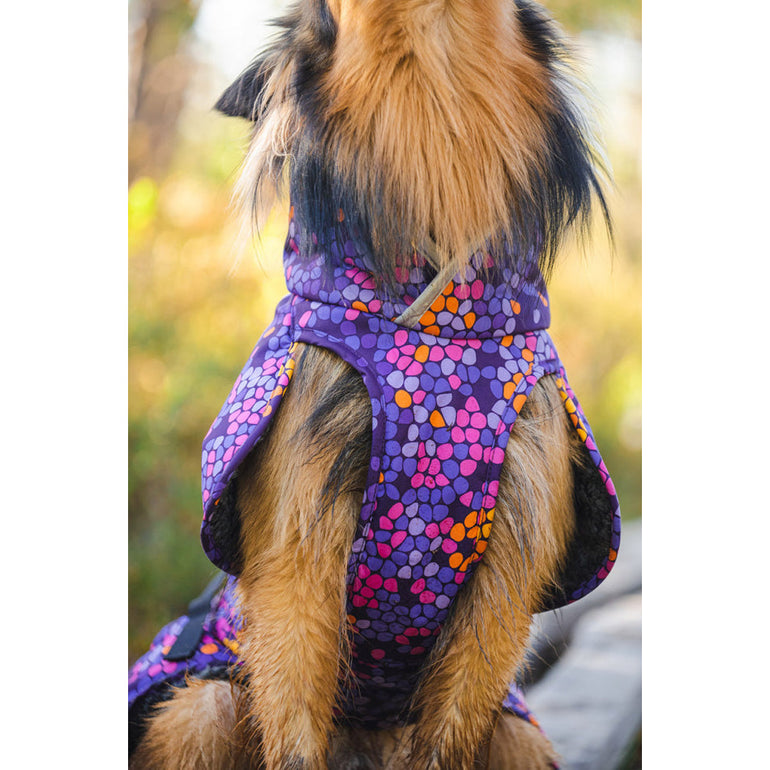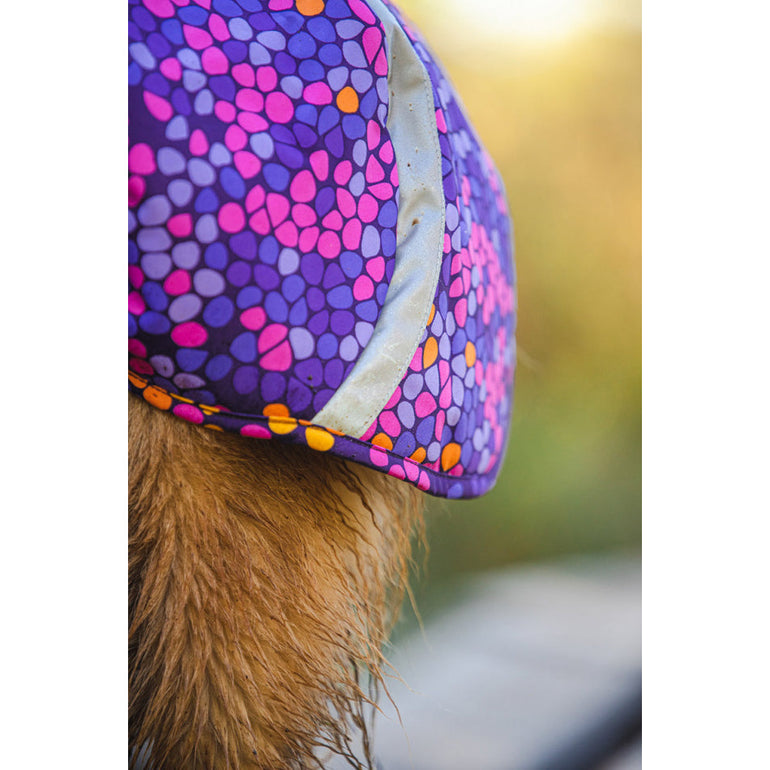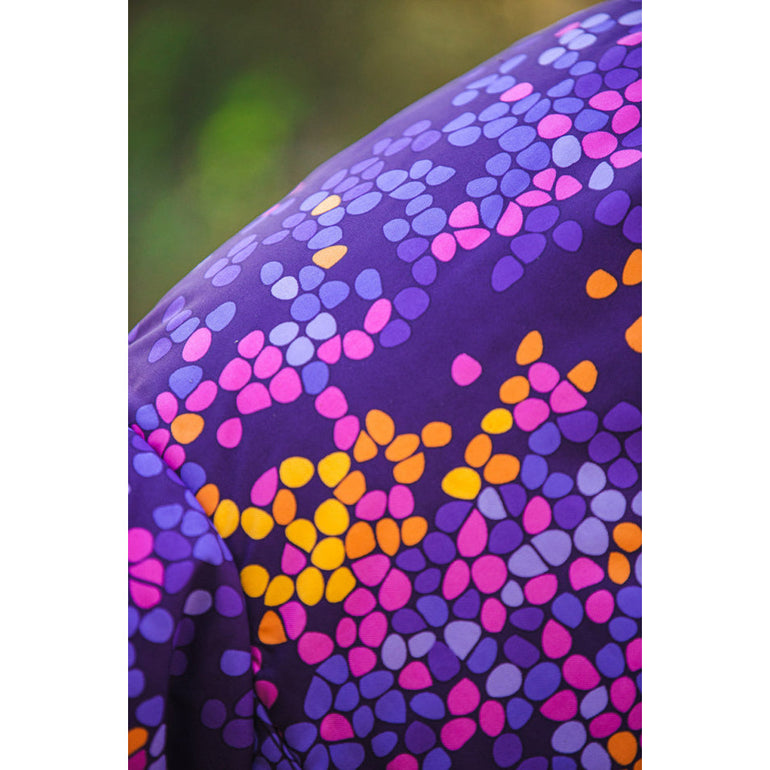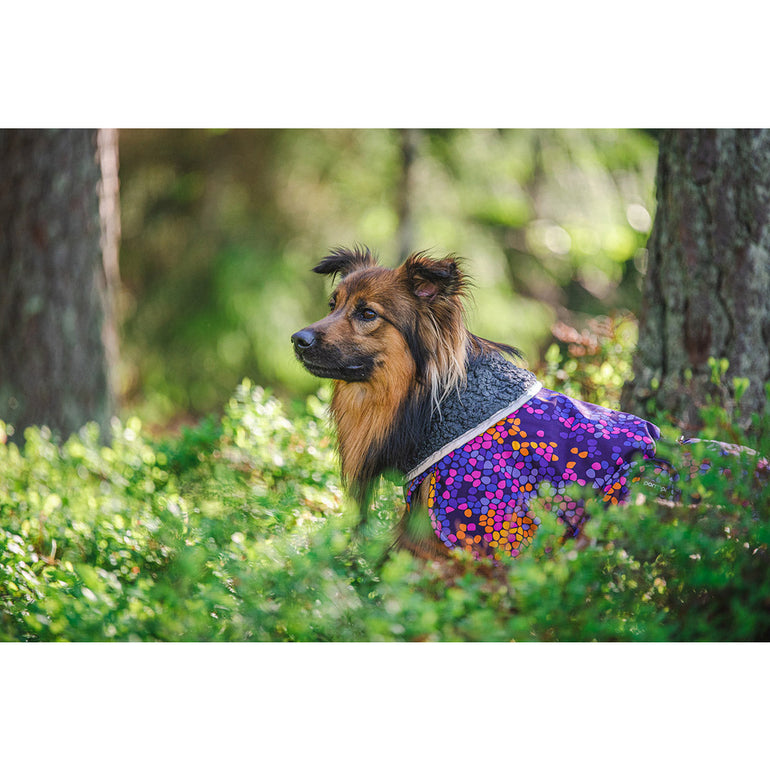 Pomppa Toppa Warming Coat - Cosmos
Värmetäcke
$70.00
Regular price
$83.00
off
15% discount on Pomppa until 1/10-23. Cannot be combined with other offers or promotions.
Description
A warm, cosy thermal winter coat made to withstand the coldest of winter days. Waterproof outer fabric to stop the rain and even snow getting in!
Size guide
Choosing the right size is important. When the blanket is sized correctly and fits well, it provides maximum protection for key muscle groups and stays on even at full speed. Pomppa is very suitable for both slim dogs and heavily built dogs. The most important thing when choosing a size is that the blanket does not interfere with the dog's natural movements and that the dog feels comfortable in the blanket. Pomppa blankets are sized according to the length of the dog's back. The size should never be less than the length of the back. However, depending on the dog's dimensions and coat, the correct size may be larger than the back. Choosing the right size also depends on the intended use of the quilt. When choosing a blanket for active outdoor use, it is important to choose the size that fits well around the waist. For slower activities and waiting in a car, the blanket can be a little bigger. If the back measurement is between two sizes, you should consider the intended use of the cover and your dog's body shape. For stronger dogs, it may be better to go up a size and for petite dogs, choose the size below. The picture shows where to measure the dog to choose the right size Pomppa blanket. When you measure, the dog must stand up, the hind legs should be as straight as possible. The measurements must be taken tightly on the dog. If the dog has thick fur, this should be considered by leaving some space in the measurements. BACK- Measure the length of the back from the neck to the root of the tail. NECK - The starting point in the neck is where the neck and back meet. CHEST- The chest measurement is measured where the chest is largest. WAIST- The waist measurement is measured behind the chest where the waist is smallest.
Care instructions
Machine wash 30°C. Do not tumble dry, do not iron.
A warm, cosy thermal winter coat made to withstand the coldest of winter days. Waterproof outer fabric to stop the rain and even snow getting in! A soft 'teddy' lining combined with a thermal insulating layer, designed to cover the entire dog generous sizing and a large rear panel ensure that your dog will stay warm on those long winter walks or even during breaks form agility while waiting in the car. During freezing temperatures this has to be the ultimate in agility dog coats.

The large-patterned print will look different depending on the size of the product.

All Pomppa coats are sized according to dog's back length. Measure your dog from neck to the base of the tail. It's better to take the smaller size if your measurement is between sizes. All measurements are in centimeters.

PRODUCT INFORMATION
In addition to a 'teddy' fleece lining, Toppa Pomppa is filled with a fluffy wadding. The wadding acts as an exellent insulator against cold air and makes Toppa an exceptionally warm coat.
The sizing of Toppa Pomppa is generous compared to Perus Pomppa. If your dog's back length is between sizes, choose the smaller size when buying a Toppa Pomppa.
A more generous sizing compared to other Pomppa jackets as well as a large, well-fitting rear panel will help protect the entire dog against cold temperatures.
A high-quality and anti-static teddy lining will not tangle your dog's fur or collect hair or dirt. The lining is made of teddy with a close texture, which makes it warm and durable.
Reflectors on the collar and along the back seam guarantee that your dog is seen in the dark.
Materials
The outer surface is made of fabric with waterproofing membrane
The lining is made of anti-static teddy
The filling is made of insulating wadding