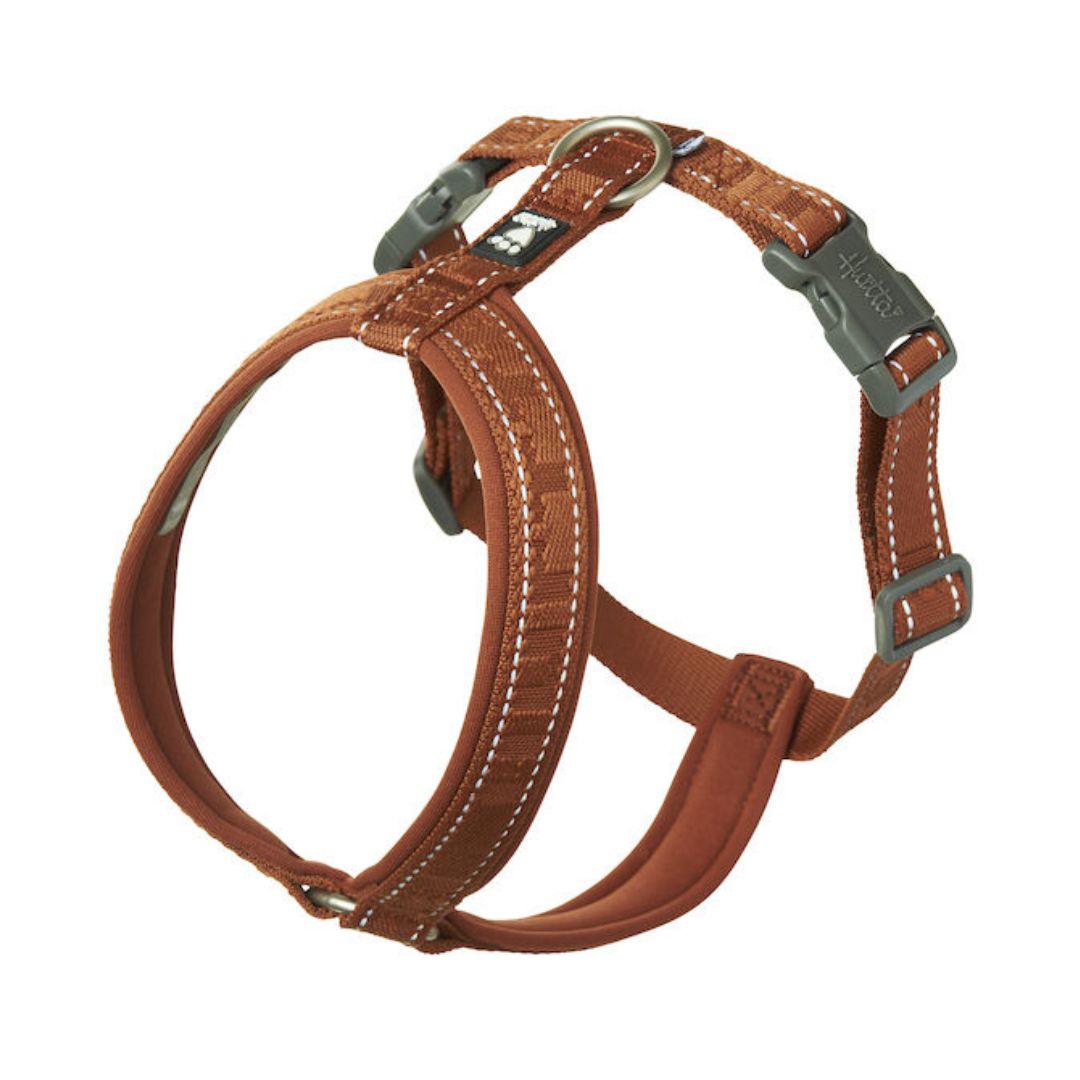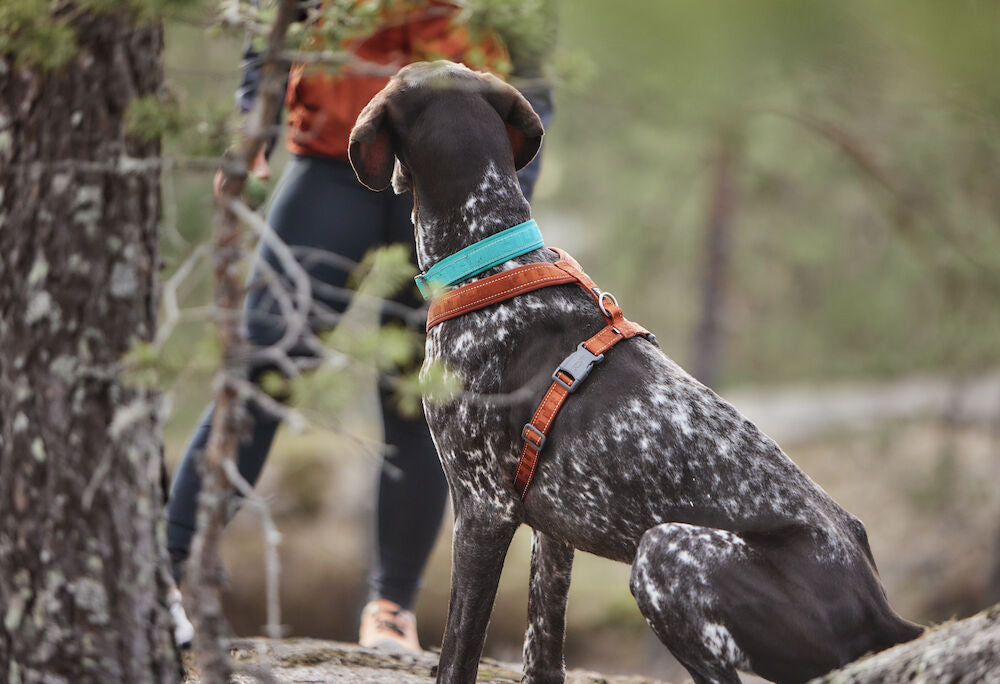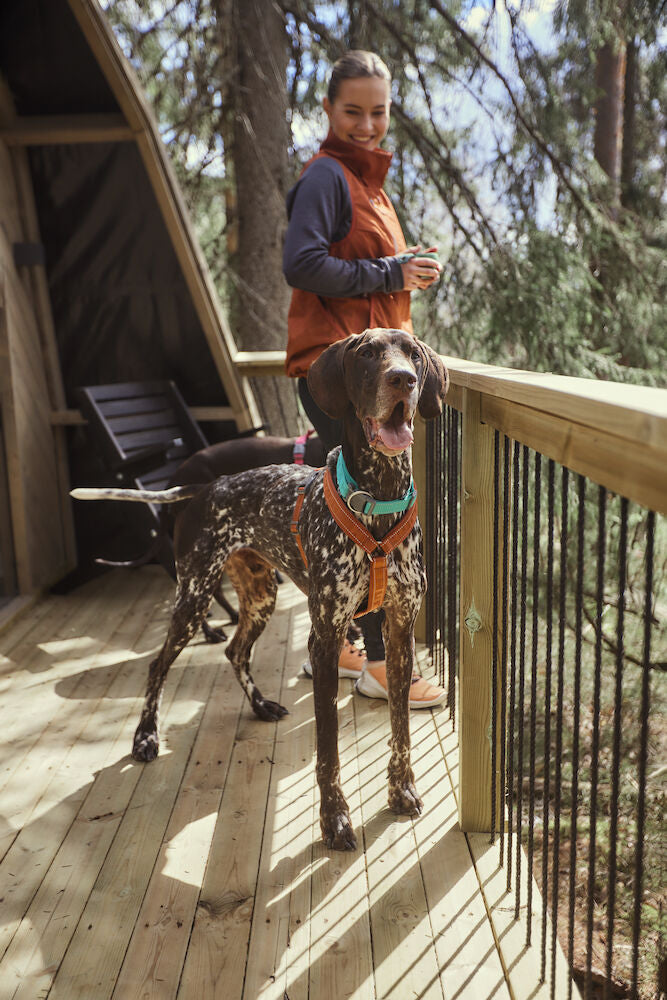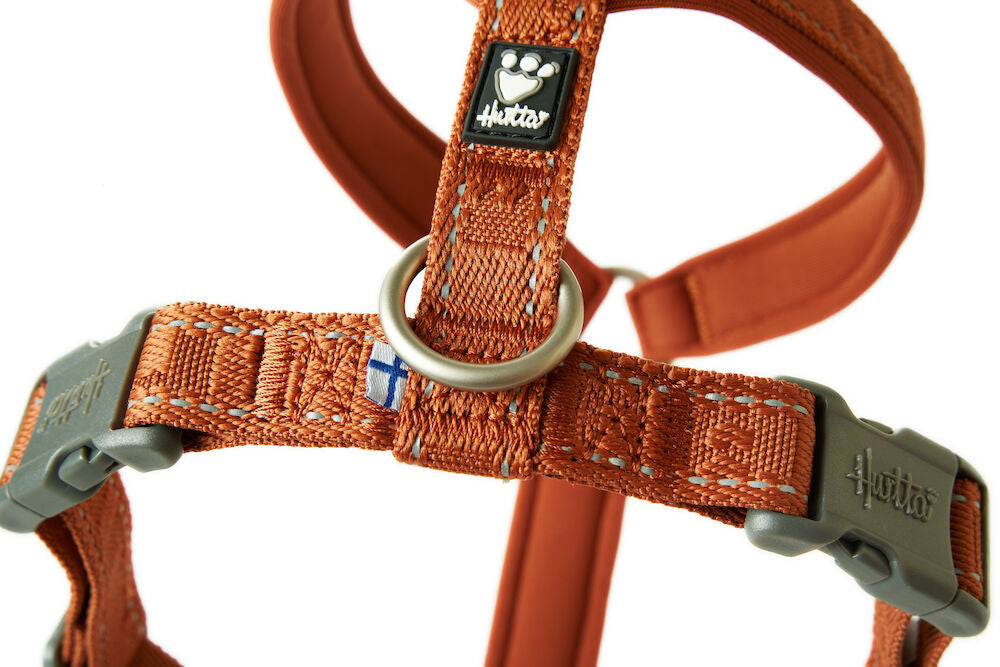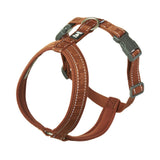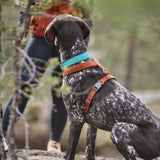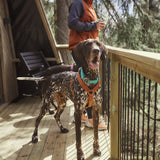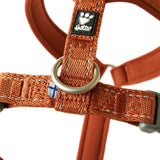 Hurtta Casual Padded Y Harness - Cinnamon
Hundsele
Description

Hurtta Casual Y-harness in the new color cinnamon so nice for autumn and winter. It is the perfect everyday harness and is used extensively by us at Dogmania, it is soft and flexible and the fit usually works on most types of dogs. The harness is softly padded and easy to take off and on the dog thanks to the double buckles, so you don't have to lift a leg to put the harness on the dog. We love it and we hope you and your dog will too!
Ingredients
Specifications

Reliable bassinet for daily use and activities
Made from recycled material
Adjustable chest strap
Visible 3M reflexes
Weather-resistant outer layer with comfortable neoprene padding
Very comfortable to wear
The reliable, padded harnesses are perfect for daily walks and activities for all dogs. There are two different models to choose from: a padded base harness and a padded Y-harness. The harness is easy to put on and take off. Thanks to the two needle locks in the Y harness, the dog's front paws do not need to be lifted when it is put on. The chest width can be adjusted to suit the dog. The casual harnesses have Hurtta's largest range of sizes, 8 pieces. The weather-resistant neoprene padding feels comfortable on the dog. The wear-resistant nylon straps and strength-tested constructions make the harness safe to use. The 3M reflectors that run throughout the product are clearly visible and improve the dog's safety during walks in the dark.


The Casual series is made for daily exercise, dog owners who appreciate easy-to-handle, comfortable and good quality dog ​​products.

Feel free to match with a leash and necklace in the same series.

The strap is durable 100% nylon
Waterproof 2 mm neoprene padding
Edge tape with 3M reflectors, luminous power 500cd/(lx.m2)
Hooks, buckles and straps in durable 100% Nylon
The metal parts are nickel-plated steel
The corrosion duration of the metal parts has been tested according to standard EN ISO 9227 : 2017 (E) and declared to meet the quality requirements (SGS)
The tensile strength of the coupling has been tested in a laboratory according to SFS-EN ISO 13934-1 and found to meet the requirements. (SGS)
Product reviews on Trustpilot
What do other customers think?